December 15, 2016 | Sandy Giardi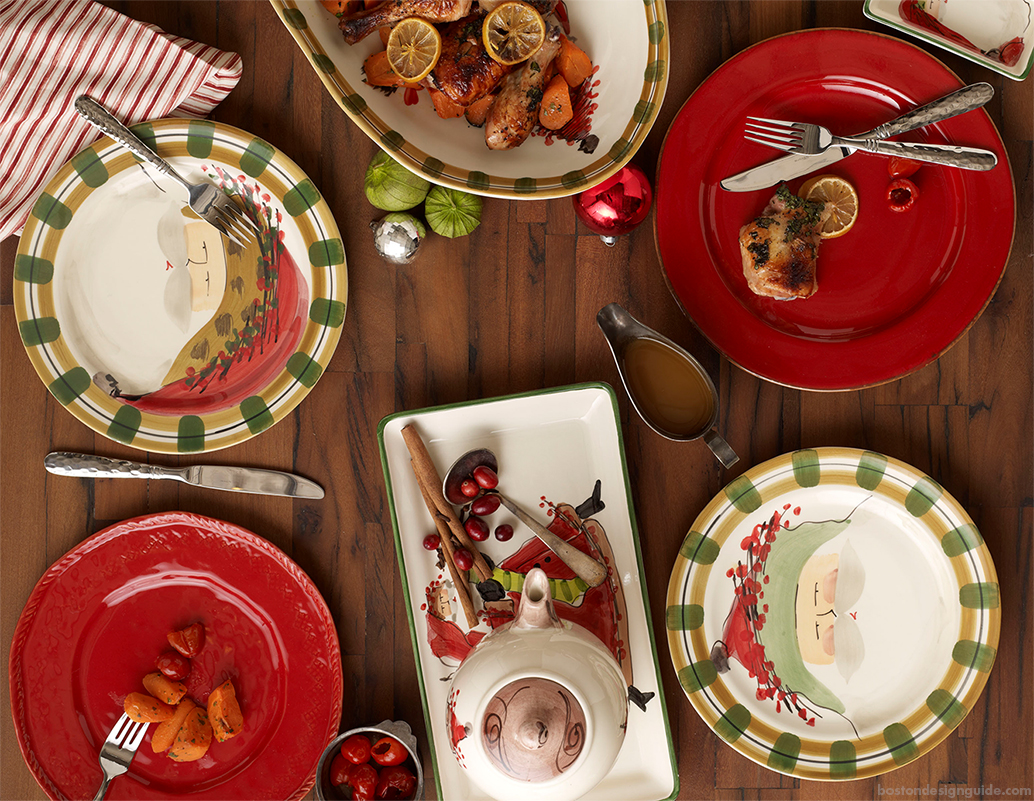 We've wrapped up your holiday shopping, sourcing some of the area's most unique gift ideas. We think you'll agree; there's no time like the present!​
(Pictured above: Vietri Old St. Nick High - Surroundings Home) It's a pleasure to set the table when the fine plates and platters of Vietri are being served up. The Italian maker, known for its handcrafted pieces that enhance gatherings great and small, has a wonderful holiday collection. Surroundings Home proffers the Old St. Nick line shown above. Guests can literally feel the love emanating from their cookie platters, serving bowls, rectangular platters, and canapé and dinner plates.
81 ½ Fairhaven Rd., Mattapoisett, surroundingshome.com.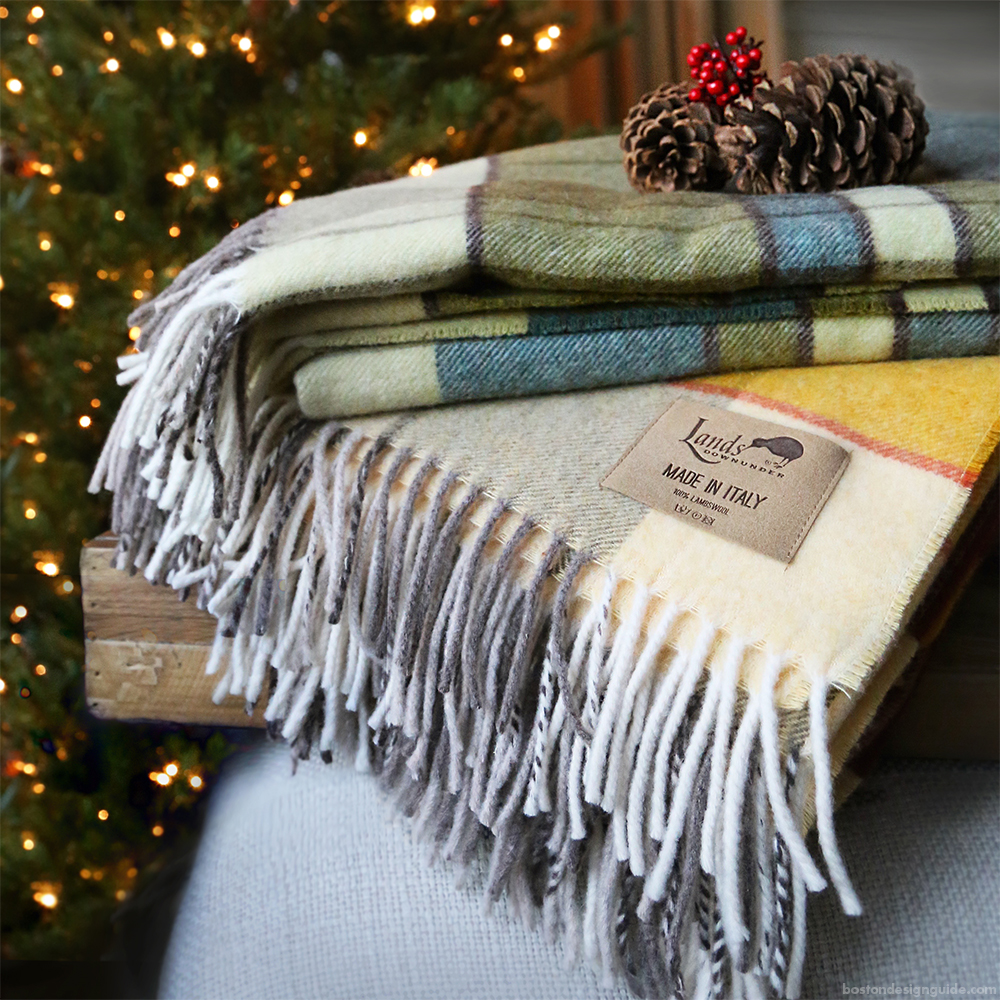 Surroundings Home doubles as an interior design shop, so you can bet that their beautiful lambswool throws will be received with open arms. Made in Italy, the Lands Downunder blankets come in a handful of plaid patterns and are ideal for someone with a mountainside home or draped over an armchair by the fire.
81 ½ Fairhaven Rd., Mattapoisett, surroundingshome.com.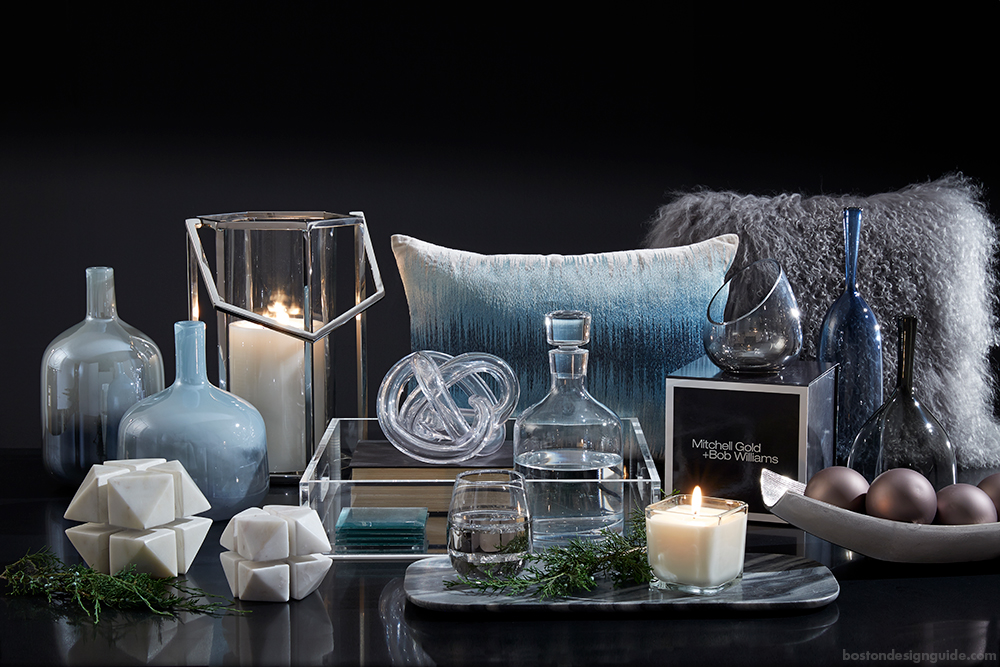 We've taken a shine to Mitchell Gold + Bob Williams' Hexagonal Hurricane, pictured above with an array of dashing home accents including ombre vases, a marble cheeseboard, a glass decanter and the company's signature candle. The luminous lantern makes a chic focal point on the mantel (surrounded by pine, of course), or as the centerpiece on your holiday table.
142 Berkeley St., Boston; 625 Worcester St., Natick; 22 Third Ave., Burlington, mgbwhome.com.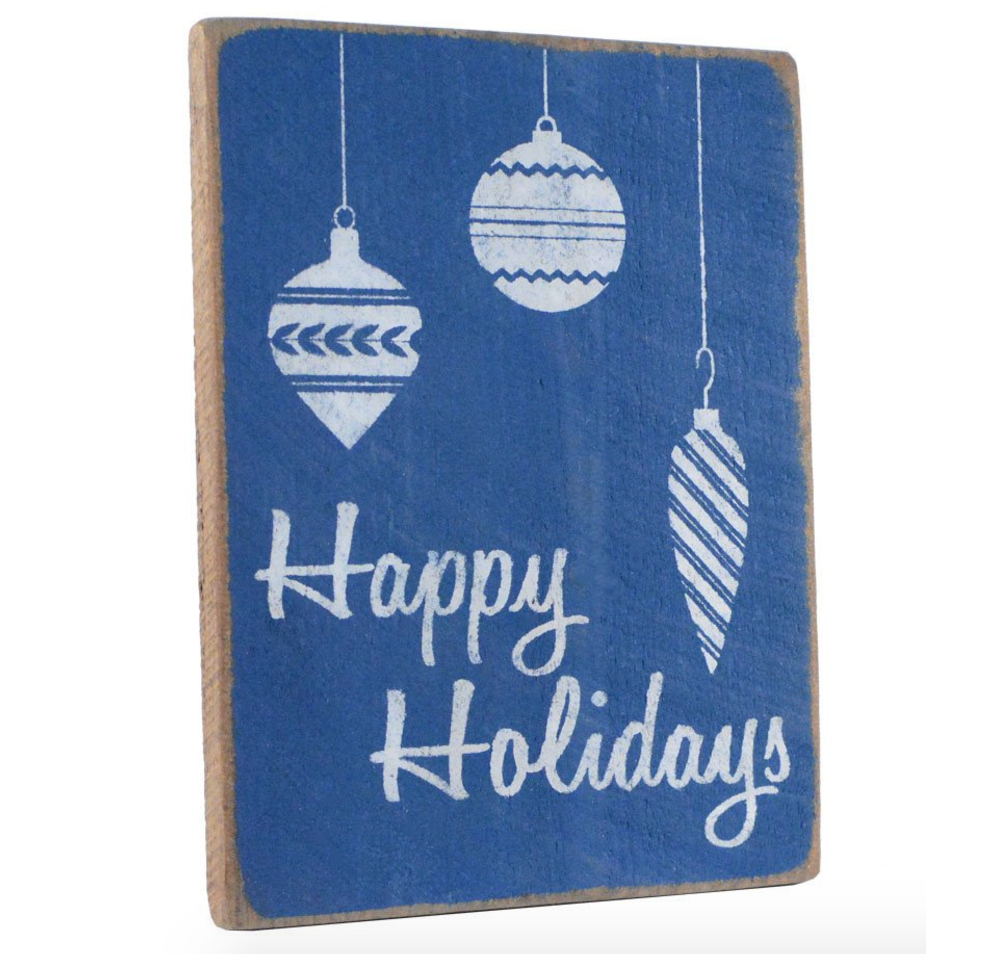 Rustic Marlin's handcrafted wooden signs, available at Setting the Space, allow homeowners to prominently display their seasonal tidings. This is not your typical holiday décor, these Vintage Plank made-in-the USA designs have a weathered vibe and charm in spades.
2 Main St., Plymouth; 174 Colony Place, Plymouth; Derby Street Shoppes, Hingham; 19 Steeple St., Mashpee; One Village Green North, Suite 111, Plymouth, 228 Legacy Place, Dedham; settingthespace.com.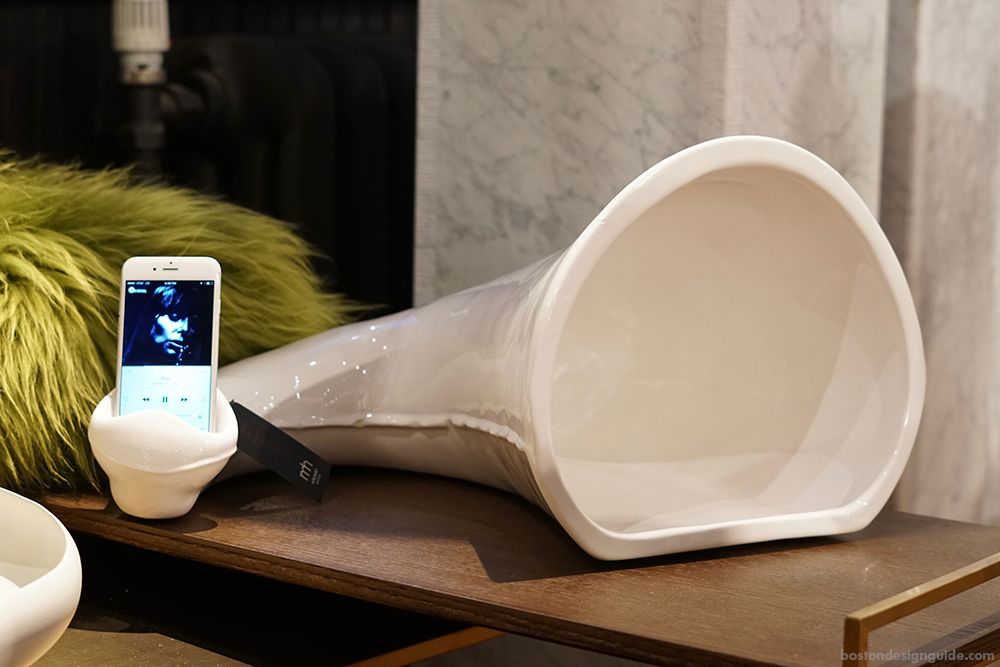 We love gift ideas that have an element of humor as well as good taste. Enter the porcelain white horn speaker at Marc Hall Objekt. Made in the Netherlands, this coveted cream-colored amplifier is a unique way to add music to your cocktail party. Completely wireless, the vintage concept incorporates modern technology and complements any aesthetic.
531 Albany St., Suite 2, Boston, theworldofmarchhall.com.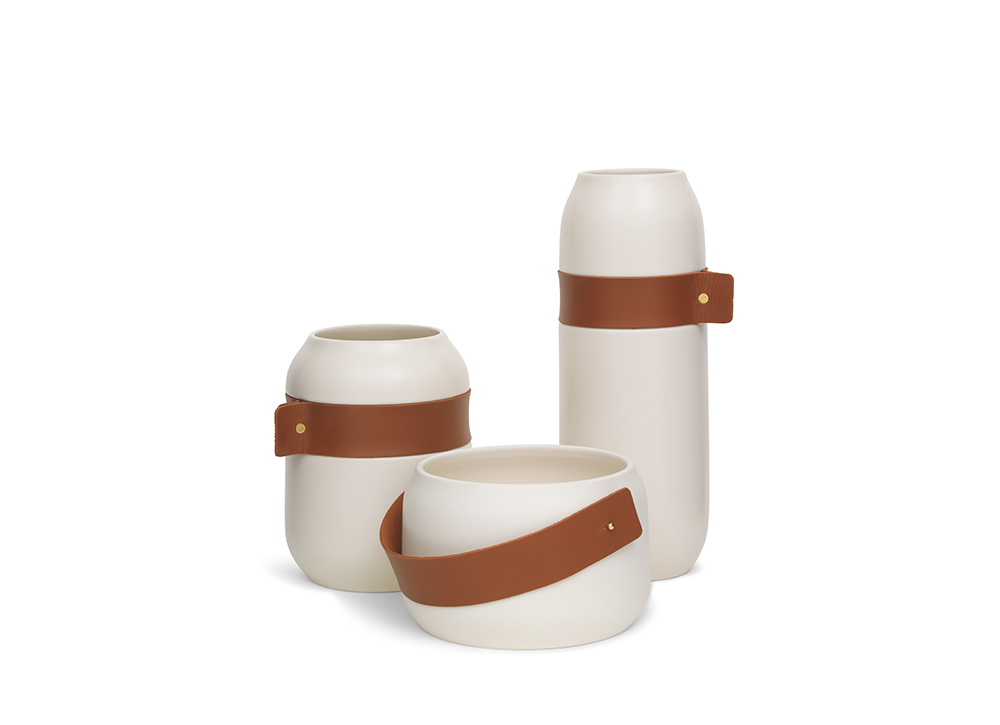 Mitchell Gold + Bob Williams' Leather Wrapped Vases add both warmth and contrast to a setting. Though the soft white ceramics belted with russet leather are handmade in Portugal, we think they've got an Hermès-style flair. MG+BW urges homeowners to get creative with the vessels—the bowl makes a stunning planter. Pretty and practical!
142 Berkeley St., Boston; 625 Worcester St., Natick; 22 Third Ave., Burlington; mgbwhome.com.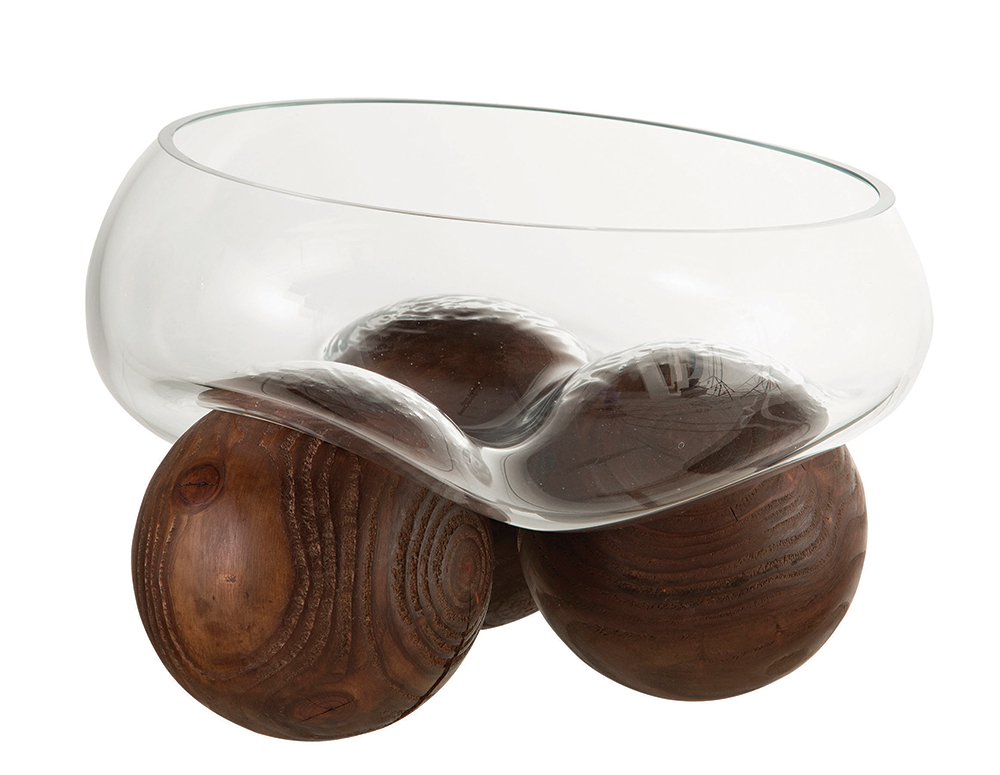 Roche Bobois is known for its high style furnishings and accessories, like this inventive Gravity Balls Serving Bowl. Designed for holiday entertaining and beyond, this fluid bowl rests on three free-floating wooden balls and makes a glorious centerpiece and conversation piece.
2 Avery St., Boston; 395 Worcester St., Natick; rochebobois.com.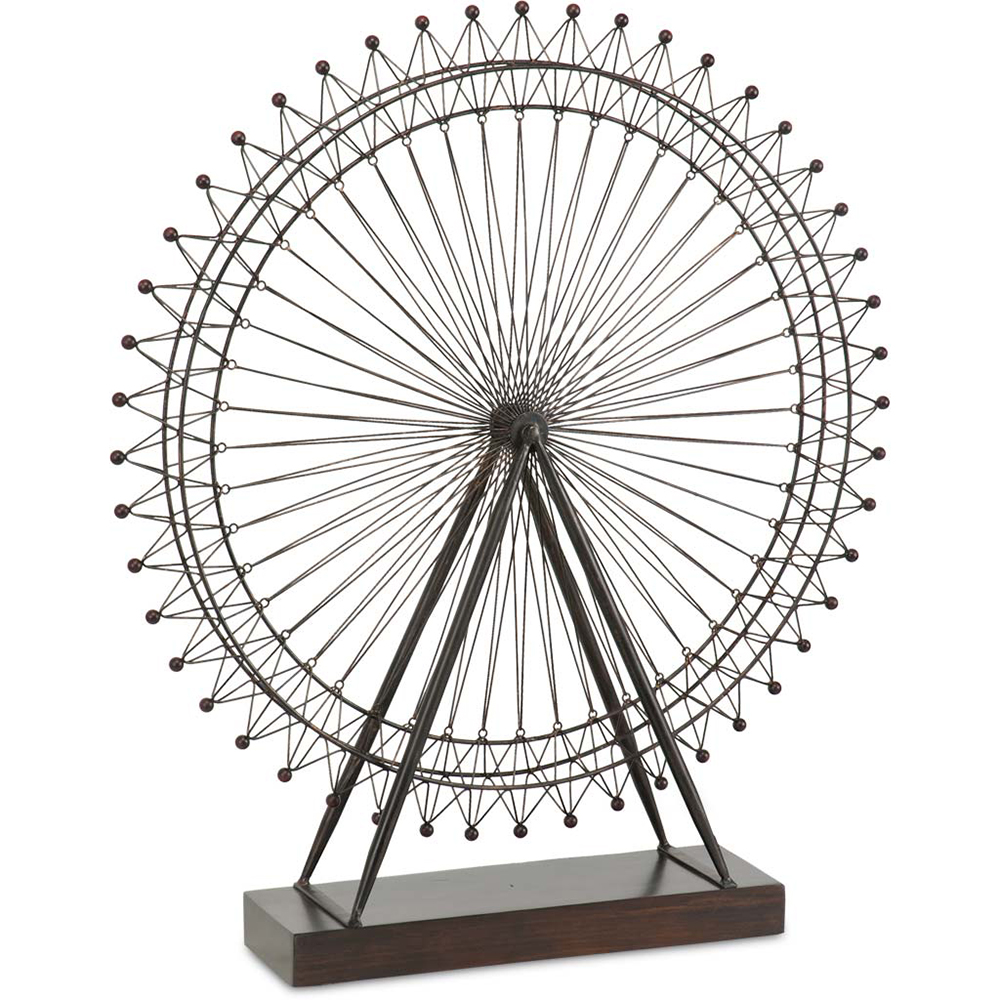 Mercana's ornate metal and wood spinning Ferris wheel says that you have an eye for design—and meaningful gifts. Surprise the globetrotter or British dilettante with this London Eye from Darby Road Home. The recipient will love parking this delightful 29x5x32 amusement in their living room or home office.
1395 Main St., Waltham, darbyroad.com.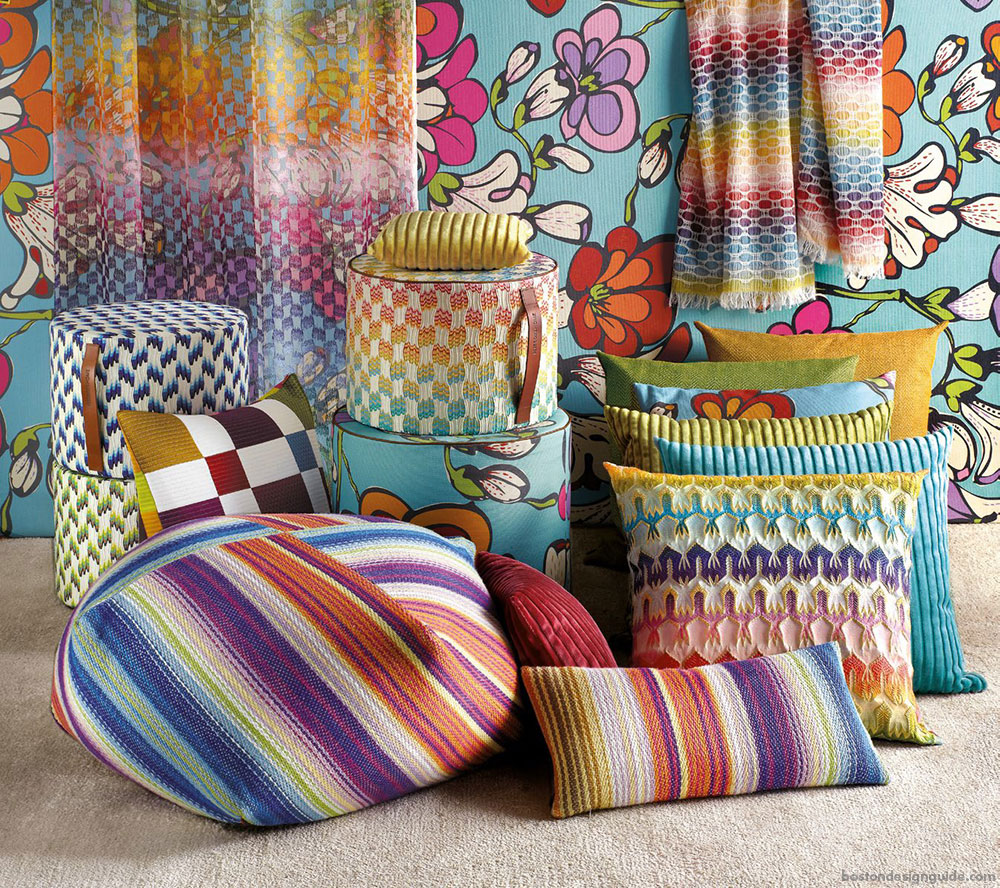 IL Décor inspires shoppers to think outside the red and green this season and give the gift of Missoni Home. This distinctive line of the Missoni brand brings a full spectrum of bright, bold color and texture to the master bedroom and bath. Elegant, plush bath and hand towels, throws, beautiful sheets and quilts, and pillows of all sizes add style and good cheer to the home.
10 St. James Ave., Boston, ildecor.com.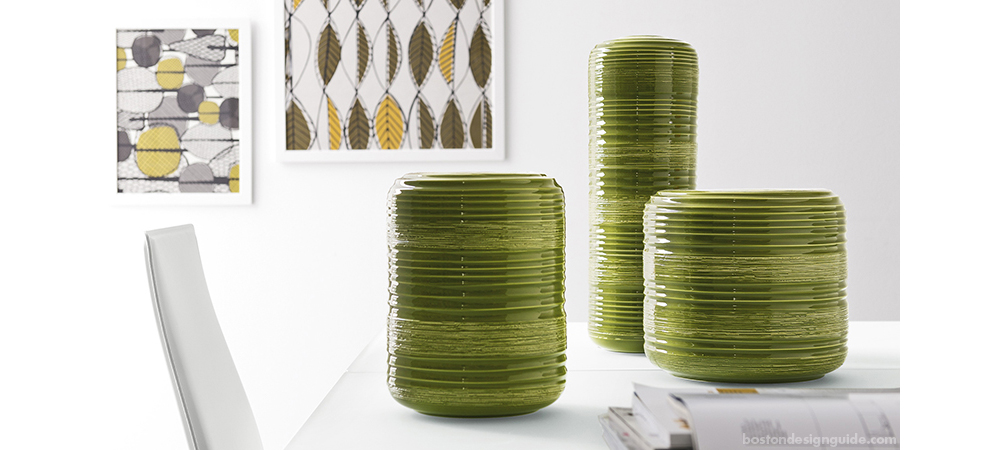 Lovers of contemporary European design have Calligaris' ceramic vases from IL Décor on their wish lists. Shown here in glossy green, the Tristan vase, with its cylindrical shape and embossed multi-line pattern, epitomizes the Italian-born maker's commitment to its artisanal tradition. Available in multiple hues and shapes, these vases take center stage wherever they're displayed.
10 St. James Ave., Boston, ildecor.com.
See Unique Holiday Shopping Gifts: For the Host, For the Art Lover, For the Family