September 16, 2019 | Sandy Giardi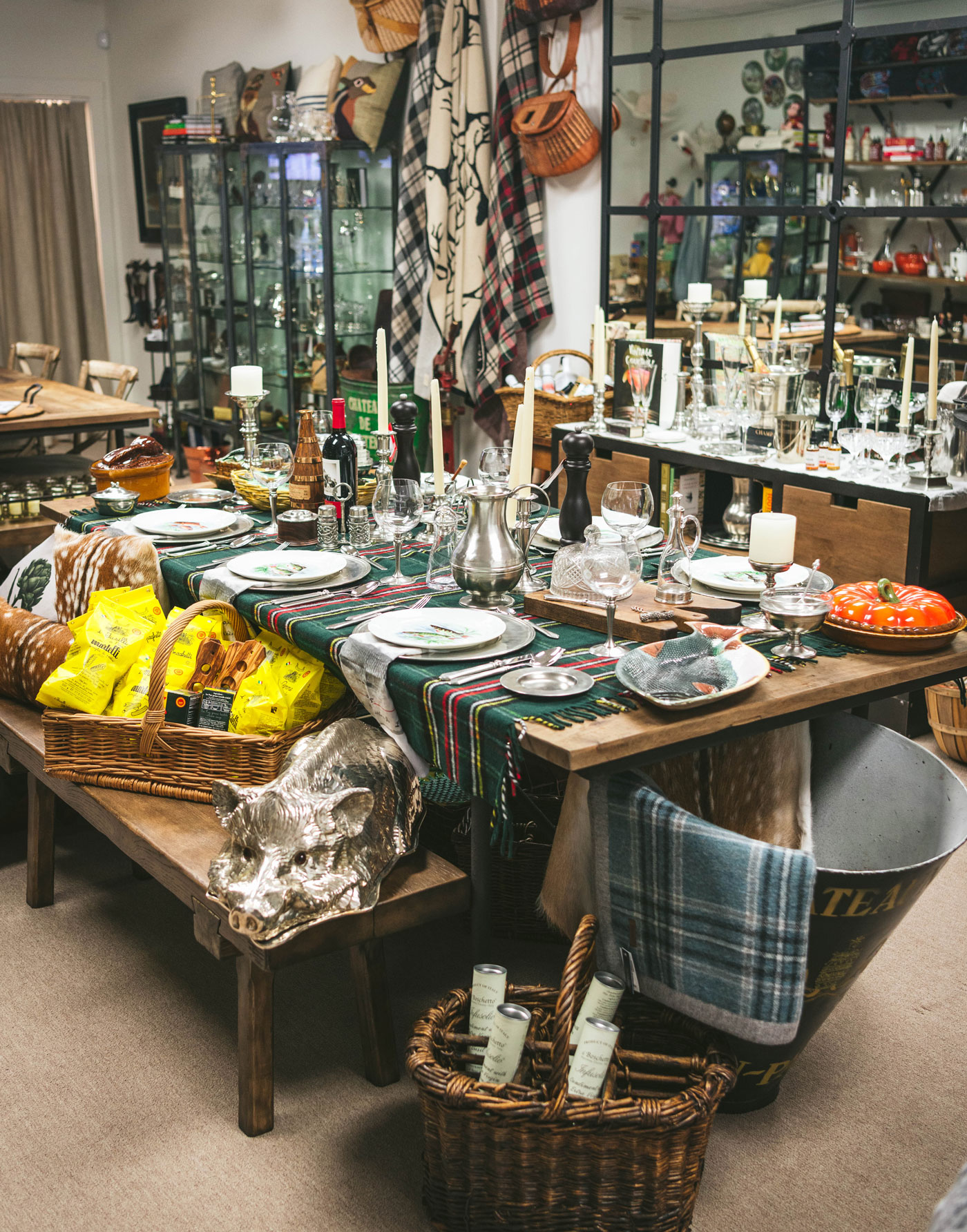 Weston Table, the local lifestyle brand with a broad worldview, has given its online presence, which proffers a heady mix of exquisite gifts, living, entertaining, dining and travel tips, a brick-and-mortar companion. The new Weston Table flagship shop, located at 466 Boston Post Road, showcases an impeccably curated assortment of textiles, home accents, serveware, sundries and more and is the expression of Founder and CEO Dianne O'Connor "buy-fewer-but-buy-better" aesthetic.
The intimate shop—a warm, real-world outpost with that tactile, experiential third dimension that the finest Pinterest boards and Instagram sites just can't deliver—is brimming with finds culled from American artisans, auctions and O'Connor's and Vice President and Creative Director Kate Arnold's travels across the globe.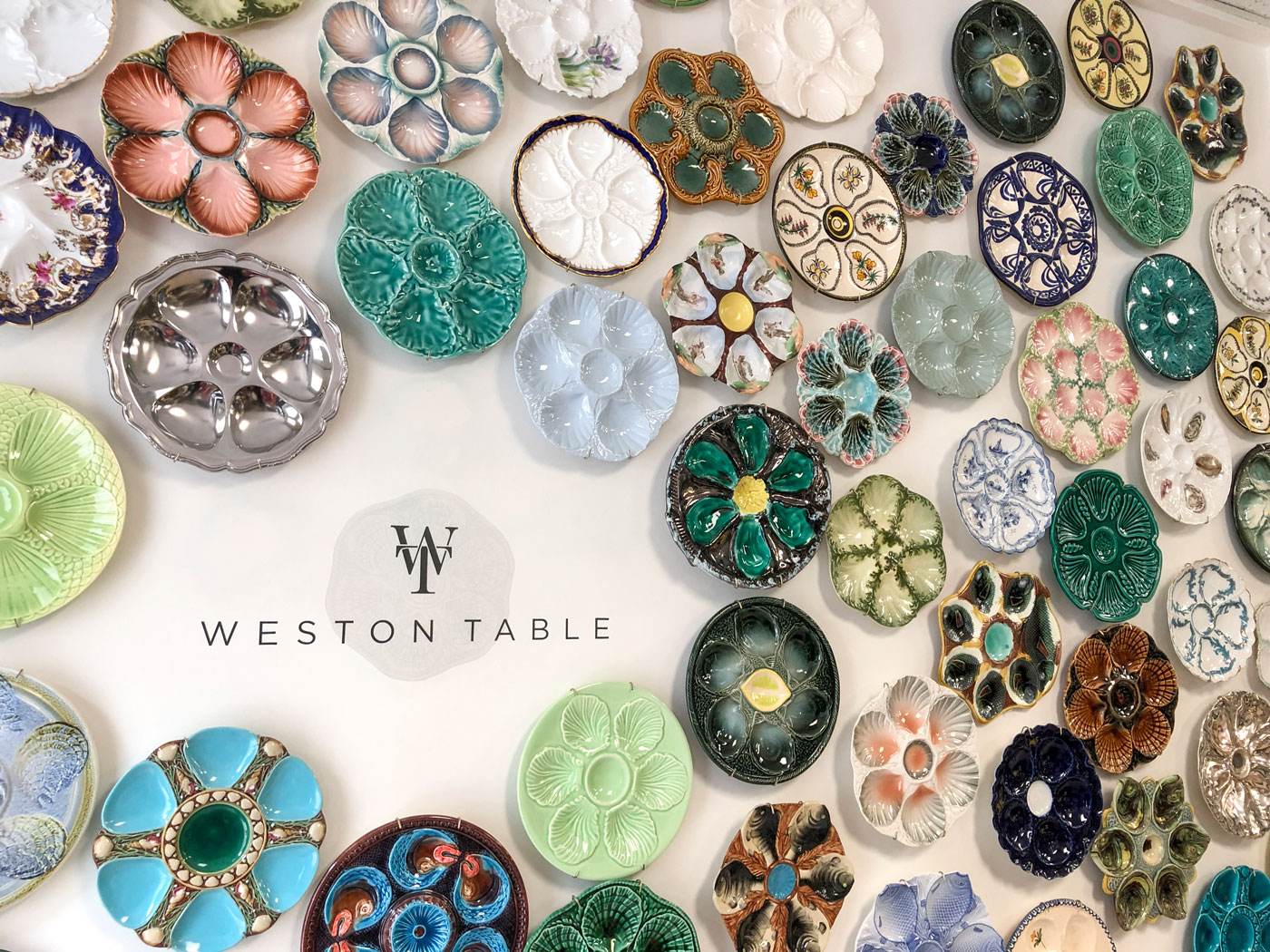 Just inside the threshold, a collection of vintage majolica oyster plates—harvested from all over the world and spanning 120 years—greets you. Like that briny first course, it is just the beginning of the treasures that await. Weston Table has positioned itself as "gifting experts," says O'Connor, who can put together one-of-a-kind heirloom gifts for every taste and interest—from bespoke sushi kits to fully functioning designer fire extinguishers to vintage cocktail shakers, barware and books to American-made vintage fly-fishing creels. There is even a Wedding Registry, where, after hours, happy couples are treated to champagne and taught "how to buy once, but well."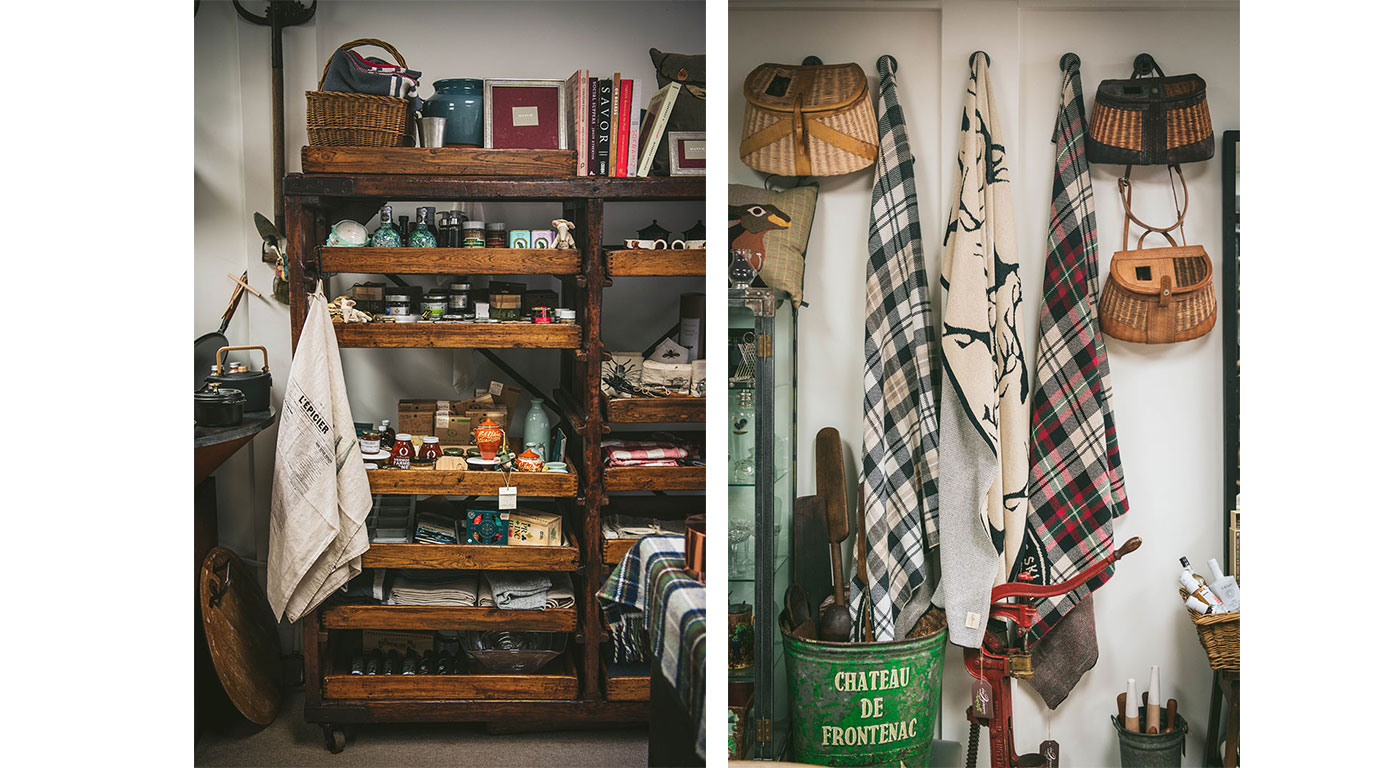 photos courtesy of Weston Table
You'll find pepper mills by Peugeot, hand forged gardening tools, copper bread boxes circa 1800, a Louis Vuitton steamer trunk and even a silver champagne bucket that once held the bubbly of screen siren Marilyn Monroe. The fiercely edited inventory, a combination of 80% new and 20% vintage goods, changes considerably every three months, and represents a variety of price points. An item "doesn't have to be expensive to be luxurious," says O'Connor. "It's nice to have something that is $16 next to something that's $1,000. If you're careful and selective and curated, it works."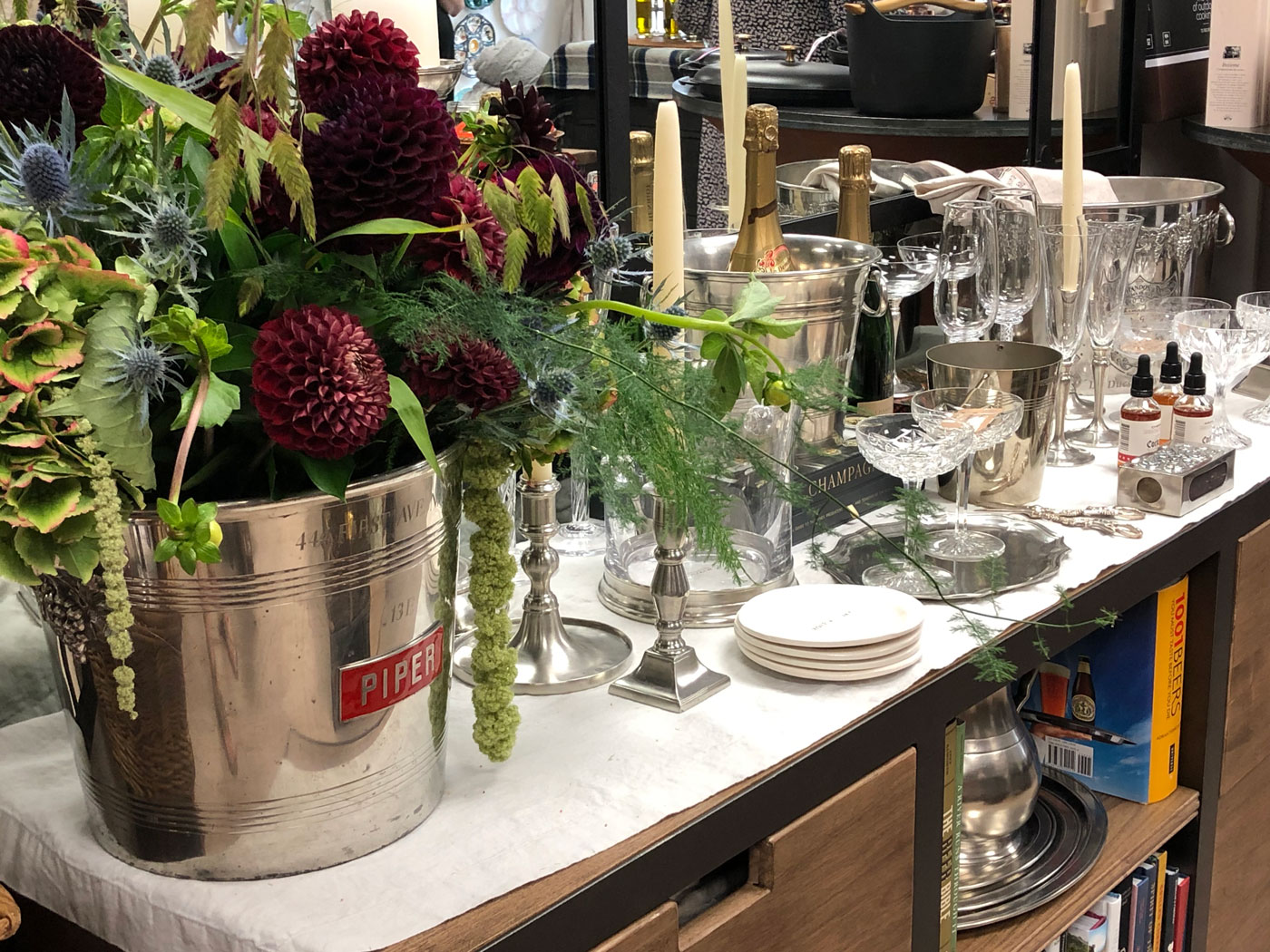 Clearly, O'Connor and Arnold have the eye, and they're eager to pass it along. One of the chief reasons O'Connor opened the store, in fact, was to show people how to elevate the everyday. How else do you explain to-die-for chocolate chip cookies, fragrant Turkish olive oil and a positively ambrosial barrel aged bourbon and rye maple syrup?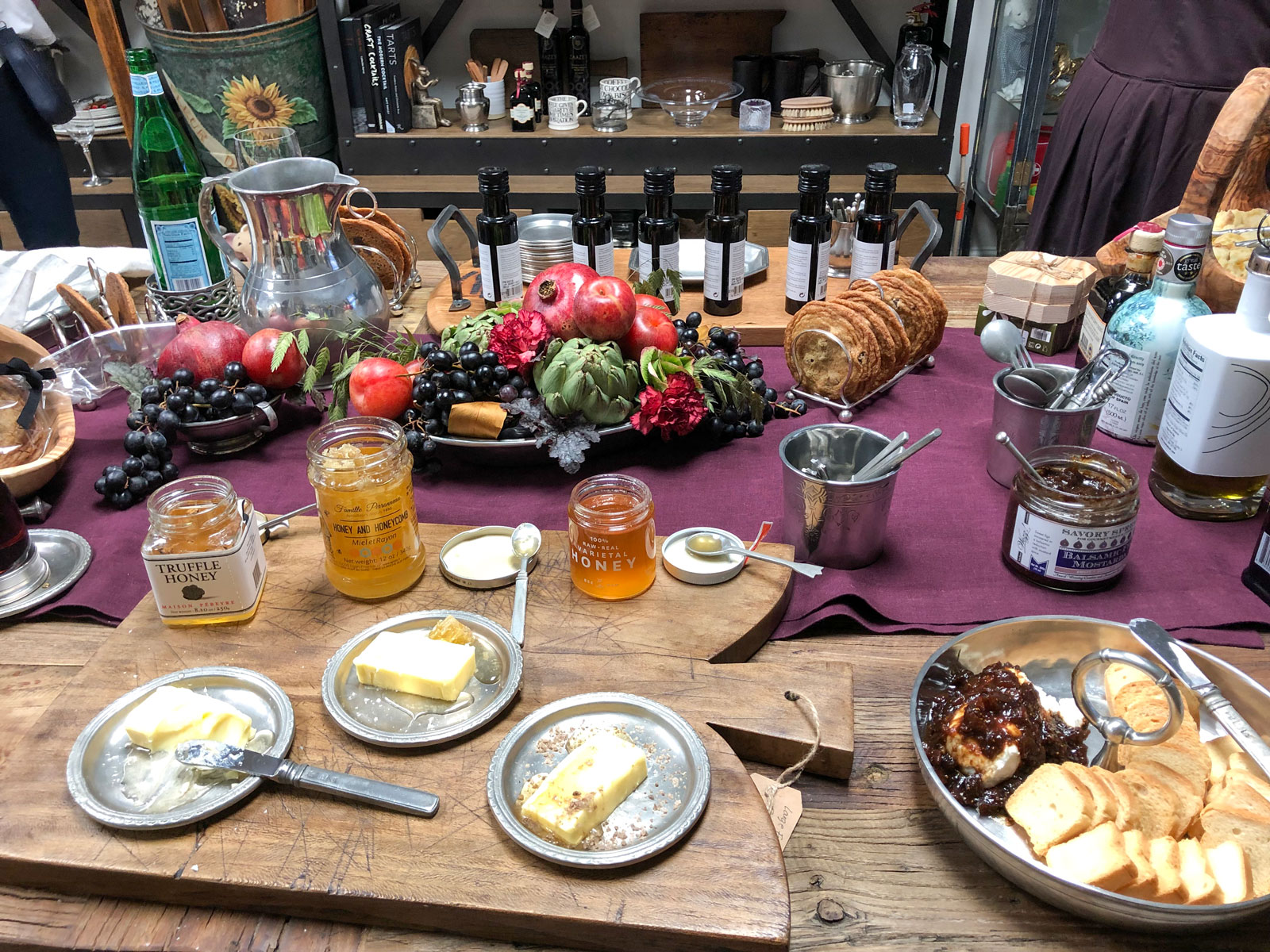 O'Connor's encyclopedic knowledge of her products is rivaled only by her enthusiasm. She'll readily share the stories behind each piece, and an endless, earnest stream of tips. Stop in, and you'll learn about artisanal olive oils, how to serve truffle honey (over softened Irish butter with a dash of river salt, scraped by hand from a block), how to best display Baccarat champagne glasses ("…leave them sitting bare, with just a tray and be done!") and maybe even a good British crime drama to watch.
Plan to spend a bit of time—and you'll want to—in order to fully absorb and appreciate the store's offerings. "People are in a hurry all the time," says O'Connor. "We want people to slow down. We're the antithesis of a big box shopping experience."
Flagship Store:
466 Boston Post Road
Weston, Massachusetts 
Online: westontable.com
Main image courtesy of Weston Table