February 14, 2018 | Sandy Giardi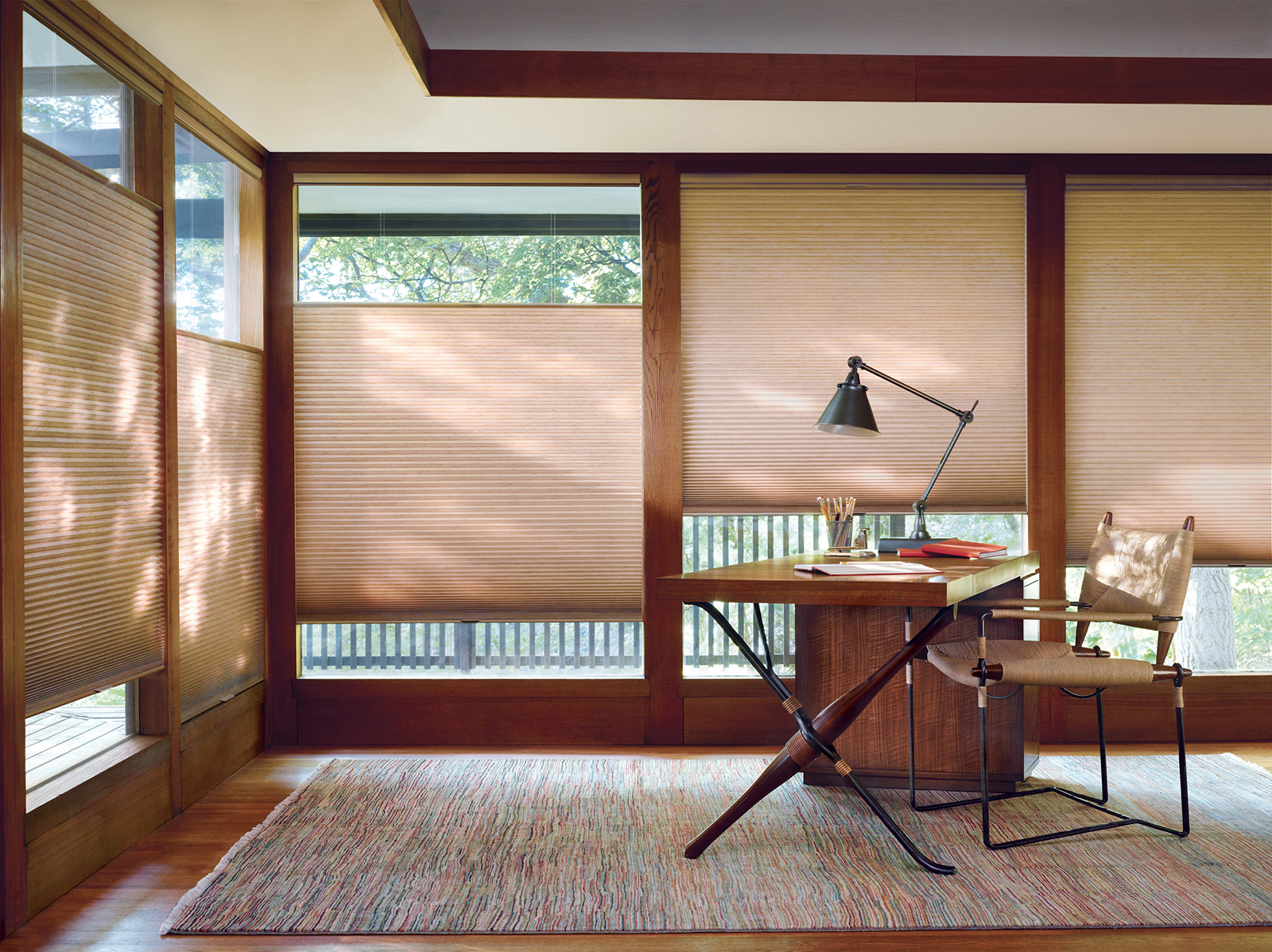 Sheers or shadings? Motorized or manual? Roman shades or roller shades? Hardwood or vinyl shutters? The custom looks of Hunter Douglas, the industry leader in window coverings, are as close as your neighborhood design center.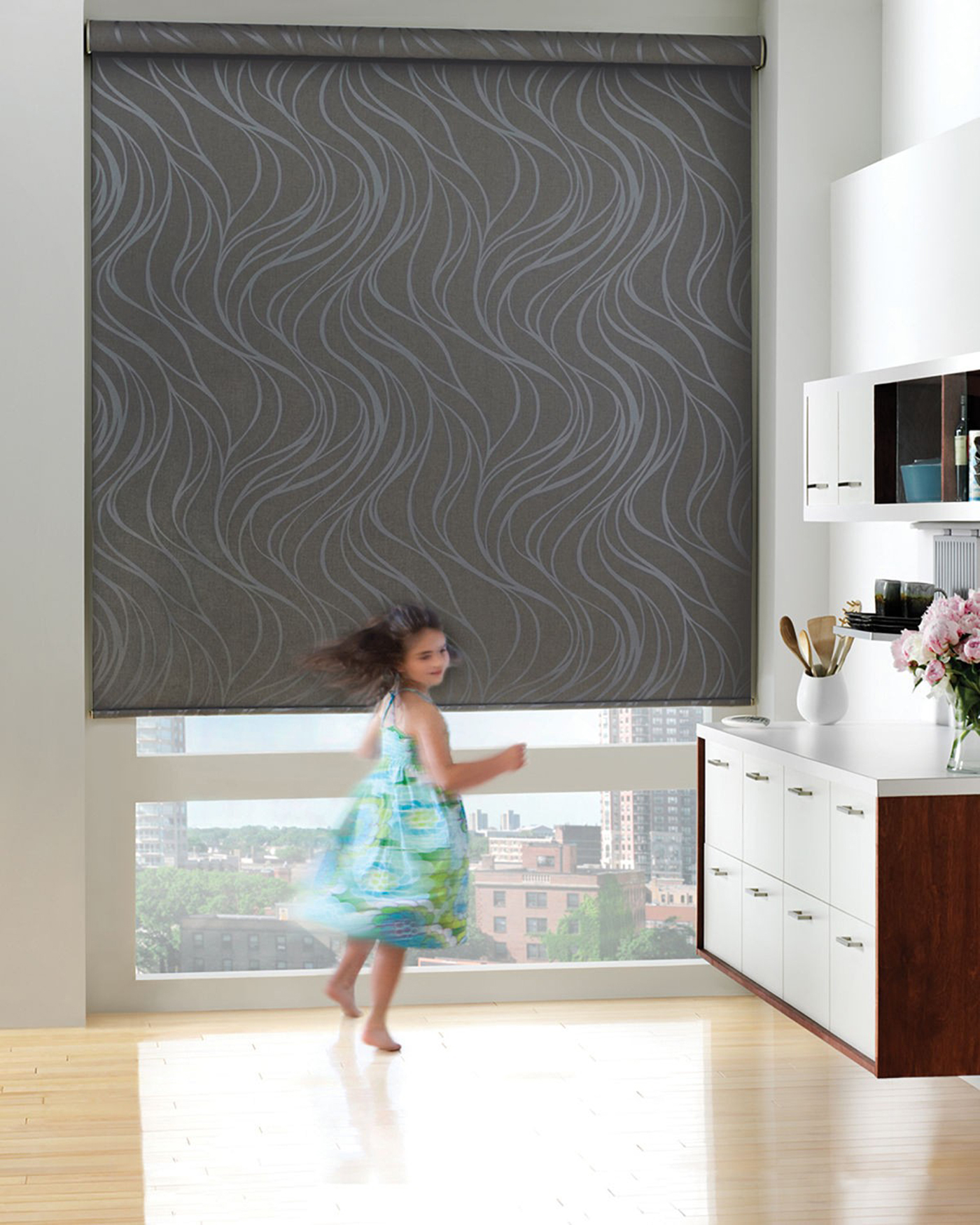 Hunter Douglas Fabric Roller Shade in Terra Falls
Wayland Home & Design and Debsan The Decorating Store in Natick specialize in Hunter Douglas products, as well as a host of other lines, and boast full design departments on site and workrooms. The design professionals in-store help clients select the product that is right for them, and get it measured and installed.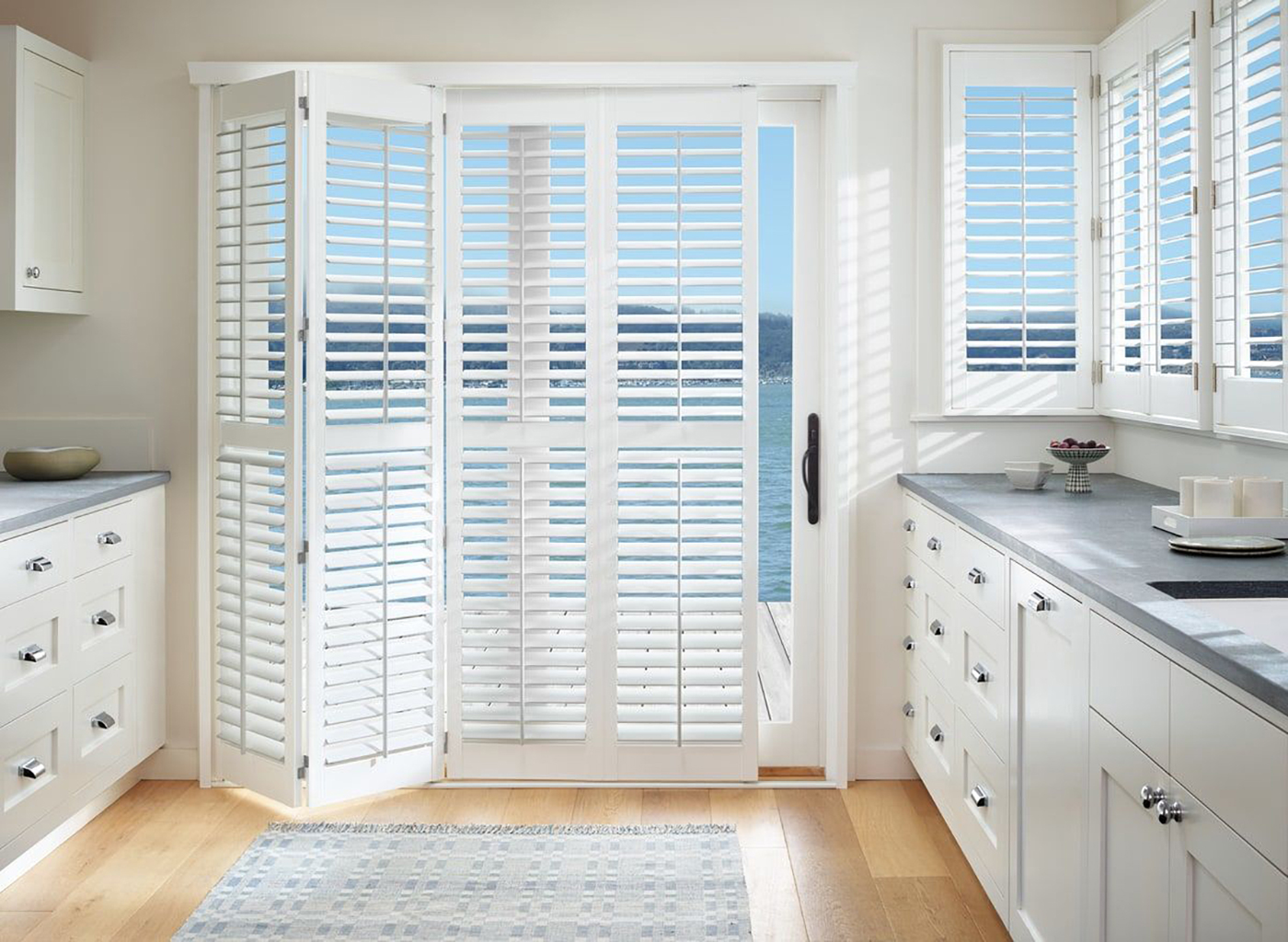 Hunter Douglas Palm Beach Polysatin Shutters
Today, between the product lines, fabrics, colors and textures available, there is a lot to consider when styling a window treatment, and the designers make it easy. Ben Greenberg, President and Owner of Debsan The Decorating Store, explains that his stable of designers first ask the customer what they are looking to achieve with their treatments. Are they looking for privacy, insulation, light diffusion or decoration? Likely, it's a few or all of the above.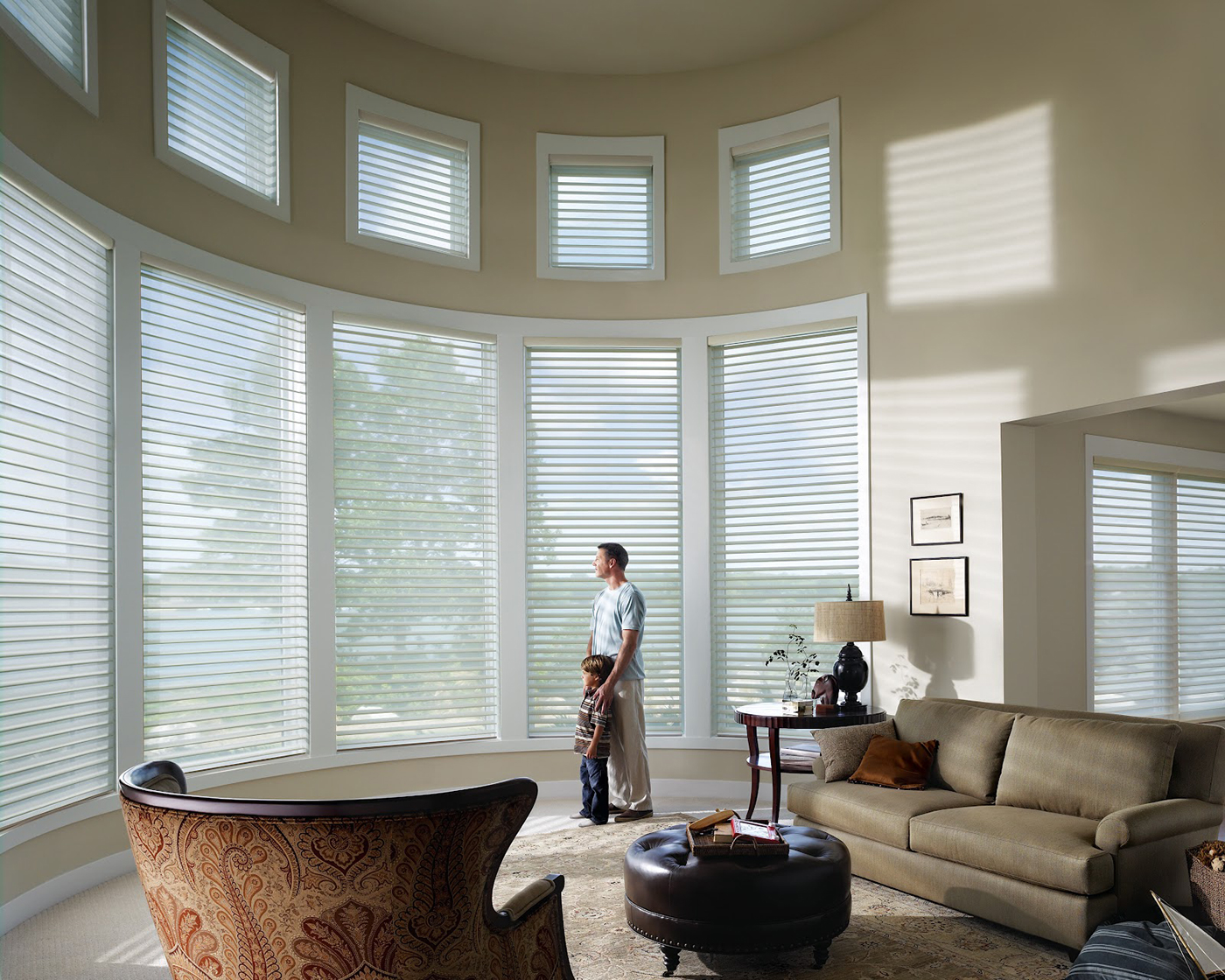 Hunter Douglas Silhouette Window Shading
For privacy or insulation, Design Manager Sarah Winroth of Wayland Home & Design might suggest Hunter Douglas' Duette Honeycomb Shades. For room shading, the pretty Silhouette Window Shadings are a favorite, as they allow for privacy yet usher in plenty of sunlight.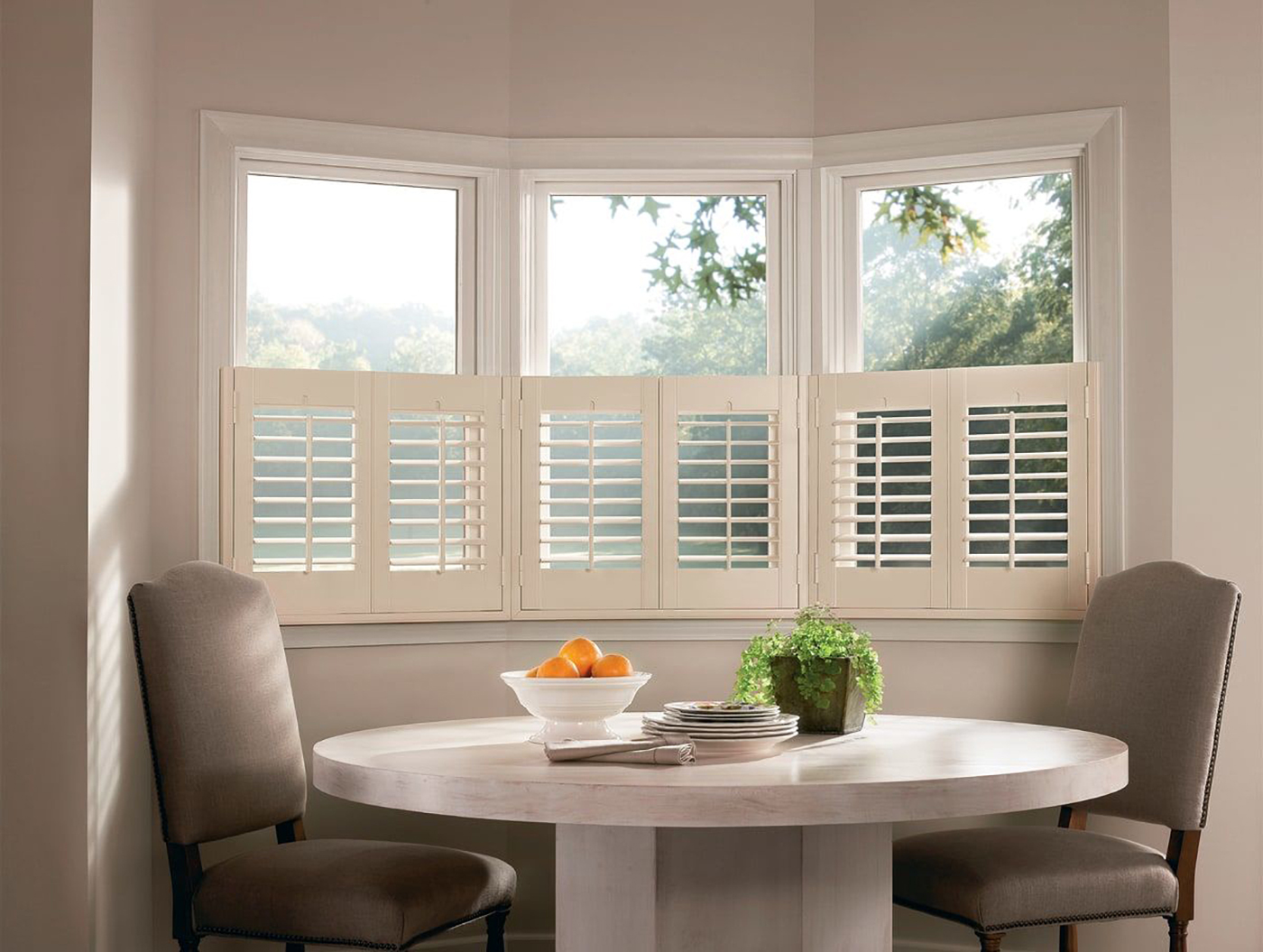 Hunter Douglas' Newstyle Hybrid Shutters
Both Wayland Home & Design and Debsan are selling a lot of top-down, bottom-up designs (perfect for bathrooms, and for homes on busy streets), shutters (available in hardwood, composite or vinyl) and solar shades. Many interior designers, says Greenberg, are using solar shades for their projects' oversized open windows to cut down the glare on the TV, and to protect furnishings and artwork from sun damage. 

Hunter Douglas' light-filtering Alustra Woven Texture
Intelligent window treatments are, hands down, the industry's hottest design trend. Hunter Douglas' PowerView Motorization package allows homeowners to create the optimal ambience morning, afternoon and night, controlled by a swipe on an app, for all of their products except shutters. Customers can position their shades for the amount of light and privacy they like, create "a scene" and set a schedule. Your shades can move when you do, giving you a sunshine wake-up call in the morning and lowering automatically to get cozy come nightfall.
Pictures don't quite do it justice, but this video does....