March 7, 2019 | Sandy Giardi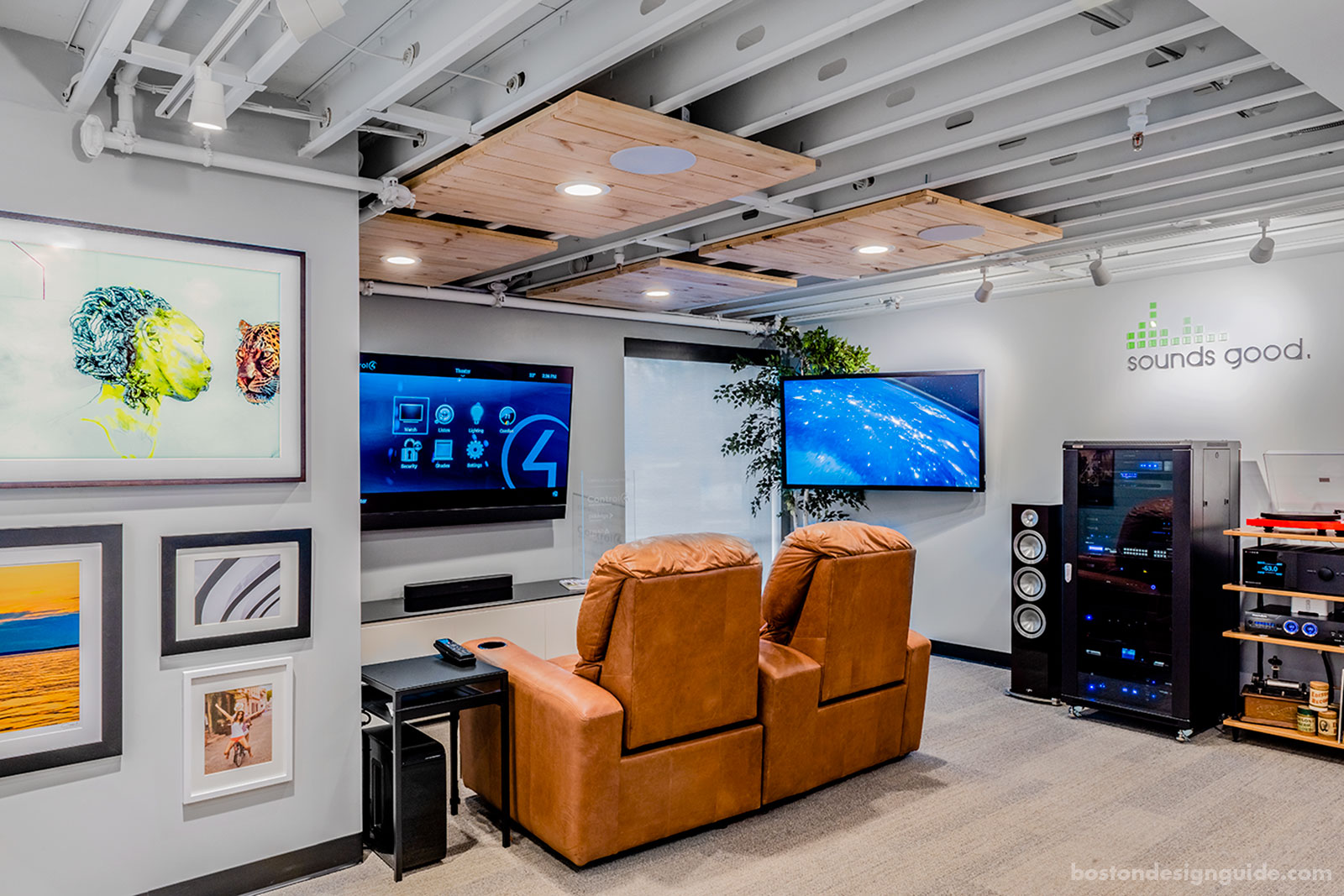 Sounds Good Corporation, which has been designing and implementing tech and audio solutions in the background for over 16 years, has emerged on the scene. Their experience showroom in Waltham, a small but impactful space designed to allow clients to see, touch and hear Sounds Good's capabilities, has grabbed the attention of the tech consumer. Since opening the new space last October, "the response has been overwhelming," says owner Gregory Brett.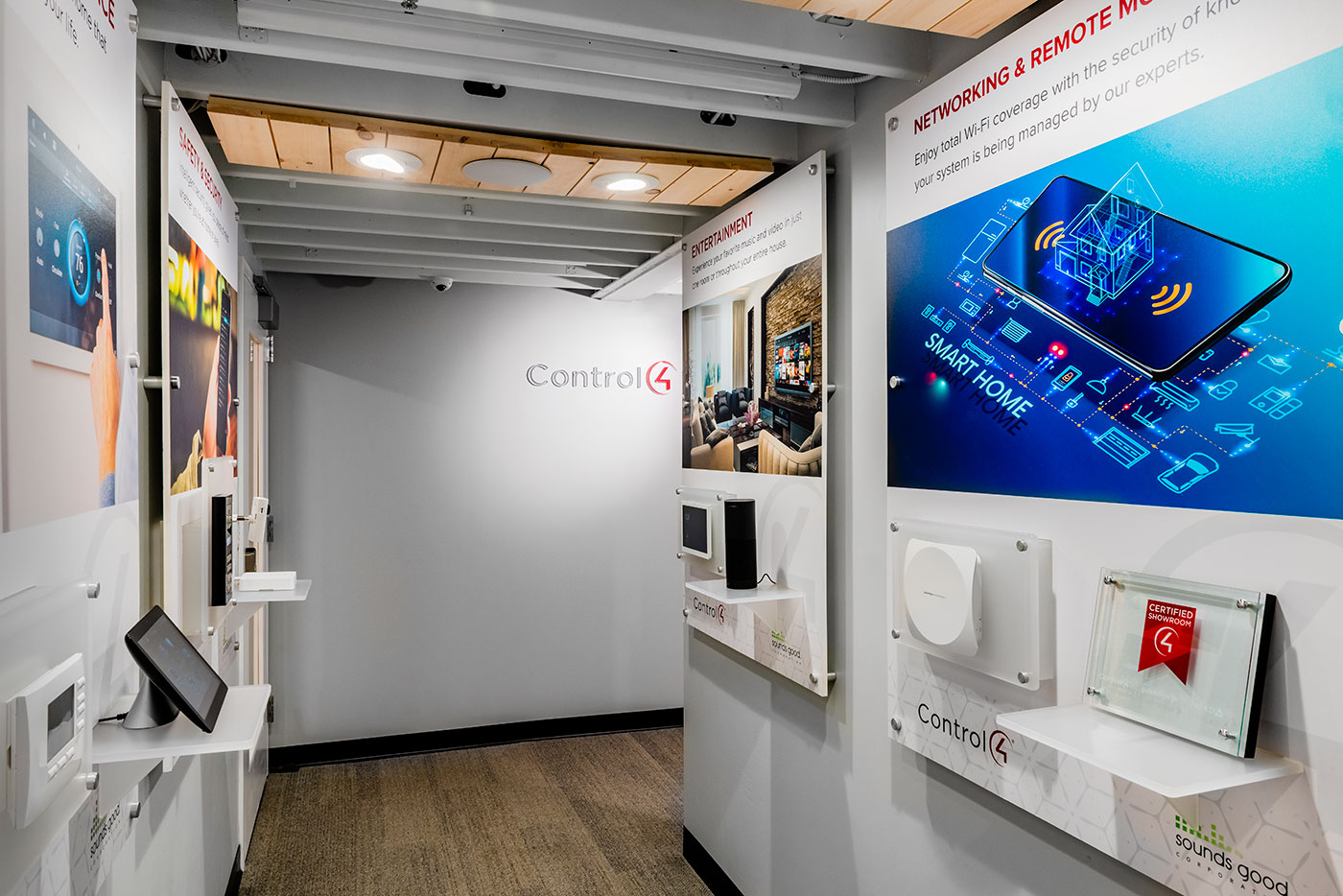 Everything that goes on in the showroom—a smart home and AV playground decked out with invisible and architectural speakers, outdoor and indoor TVs, 2-channel stereo, and integrated systems—is based on the Control4 platform. Sounds Good is one of only four certified showrooms in the northeast for Control4, and their products are something to see. 

A demonstration of the capabilities of Séura's touch-activated Smart Mirror. 
Séura's Smart Mirror (above) is the pièce de résistance, says Director of Sales and Development Dave Noland. This touch-activated beauty turns bathrooms into command central by displaying digital information within the glass, where homeowners greet and end the day. Customized access to apps, music, control systems, email, traffic and directions, etc.—is literally at your fingertips.
While Sounds Good works with commercial systems, architects and builders, their direct-to-consumer approach sets them apart in the field of home integration. They tackle small-scale installs with the same attention as full-home projects with a dedicated service department offering 7-day support. In fact, their entire business model is built on it, says Brett. "If we can't support it, we won't put it in."
Visit soundsgoodboston.com for more information or to schedule a showroom tour.
Photos by Keitaro Yoshioka