October 10, 2017 | Sandy Giardi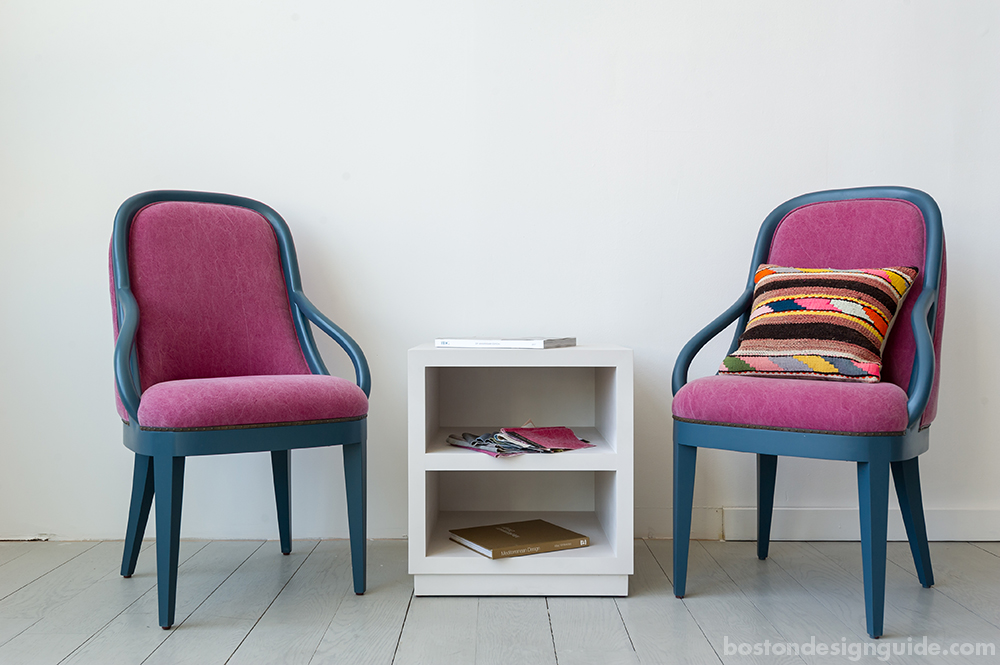 Those looking to include a taste of the Continent in their stateside abodes— without committing to a full overhaul—have inspired new offerings to consider….
"Bois et Couleur" at Dowel Furniture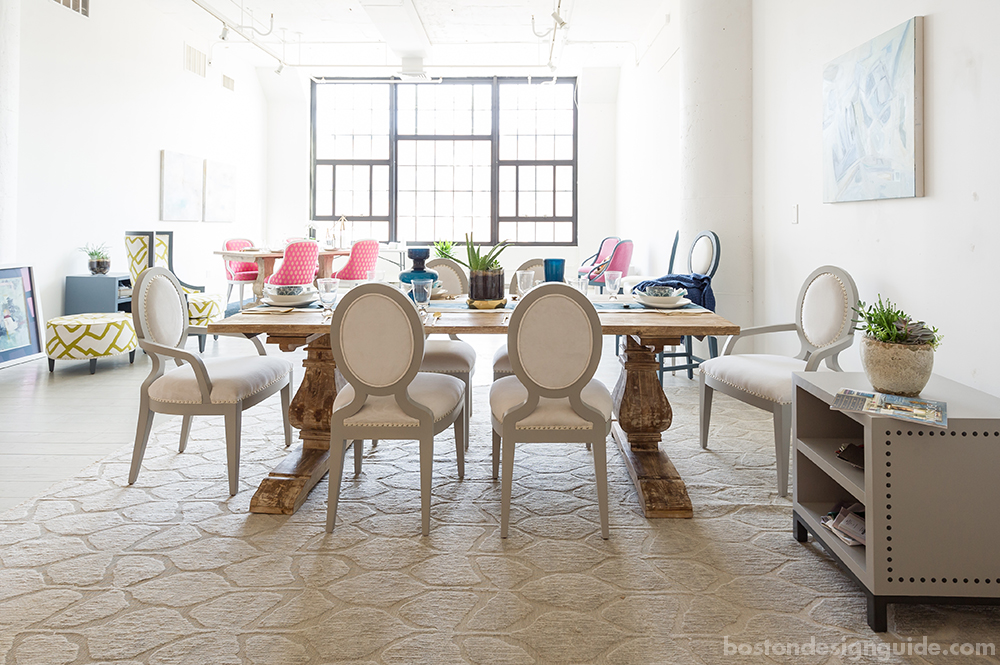 Custom furniture maker Dowel Furniture, who has crafted bespoke wood and upholstered chairs and end tables for over 30 years, has recently partnered with interior designer Barbara Elza Hirsch of Elza B. Design to unveil the "Bois et Couleur" collection. It's a match made in heaven, as founders Ray Hallare and Joanne Hallare Lee have uniquely positioned Dowel to meet the changing needs of a discerning clientele on the hunt for distinctive, sophisticated seating options just right for their homes.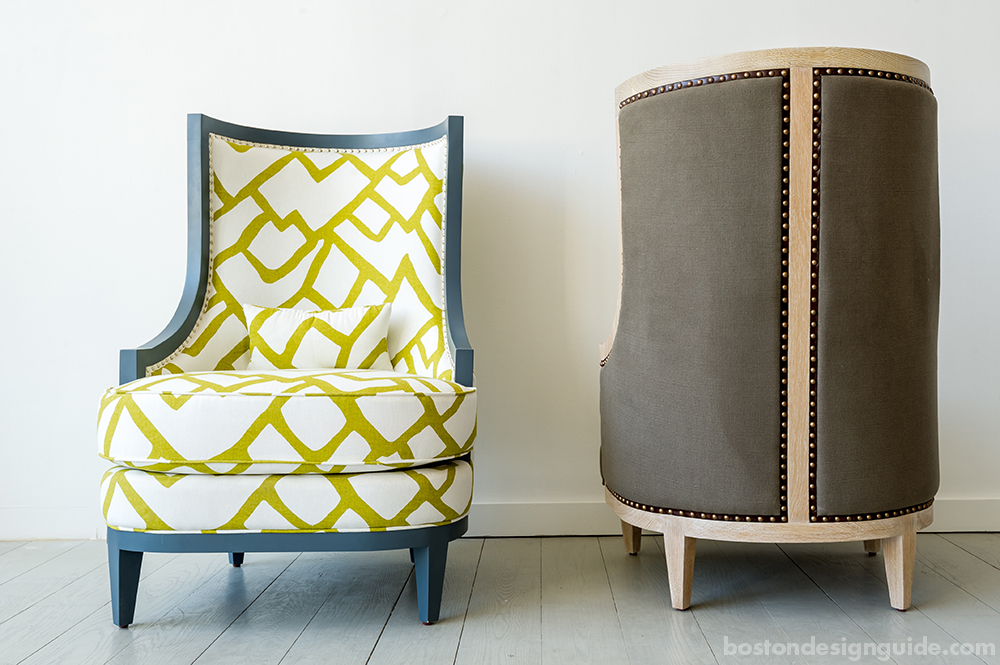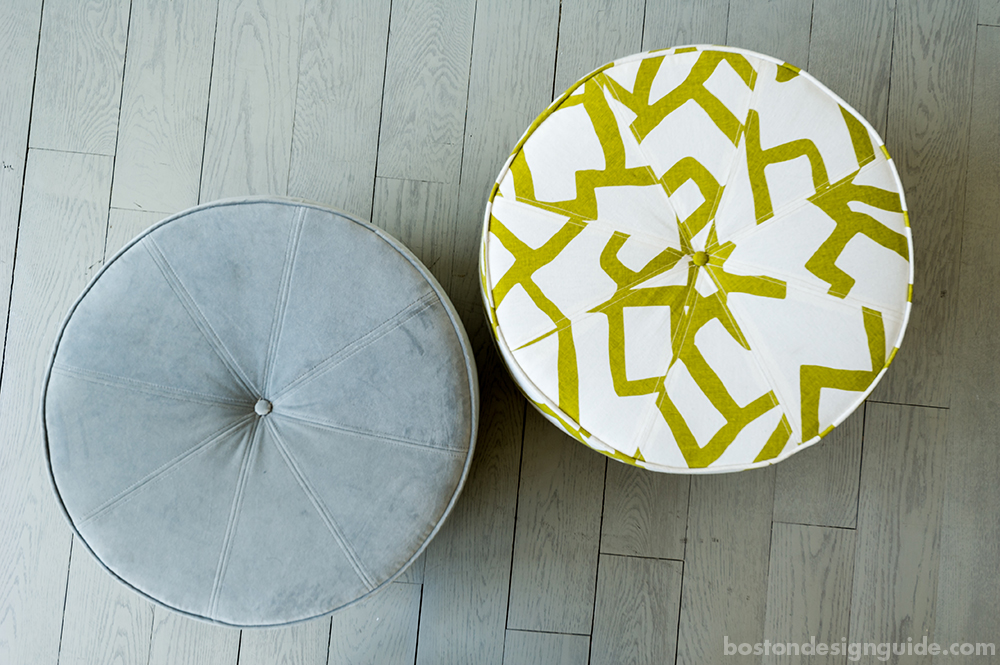 As its name signals, the "Bois et Couleur" collection is French in inspiration and a product of Barbara Elza Hirsch's cultural influences. The line includes Bastille counter stools, Parisienne arm and side chairs, Marrakesh end tables and Casablanca ottomans. We caught up with the designer at the Junior League of Boston and Belmont Woman's Club 2017 Designer Show House, where the Royale Wing Chair and ottoman were on display. "I wanted to create a modernized version of a wing chair," Barbara Elza Hirsch explained. "I would describe it as having one foot in Europe and one foot in the United States."
Hästens at Boston Luxury Beds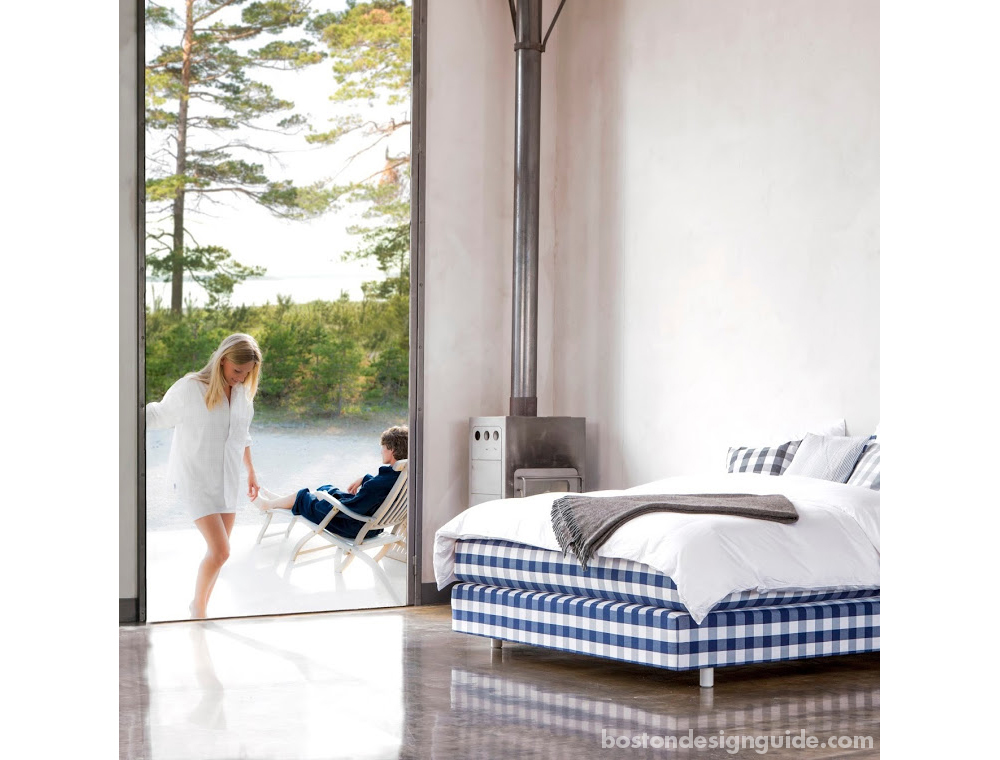 Hästens' Proferia at Boston Luxury Beds
A deep respect for craftsmanship and a willingness to invest in important personal luxuries seems to us to be a European trait, but it's one that we Americans could certainly benefit from. Boston Luxury Beds is helping us get there, with their suite of top-tier, restorative beds, pillows and linens engineered and designed to bring a better night's sleep.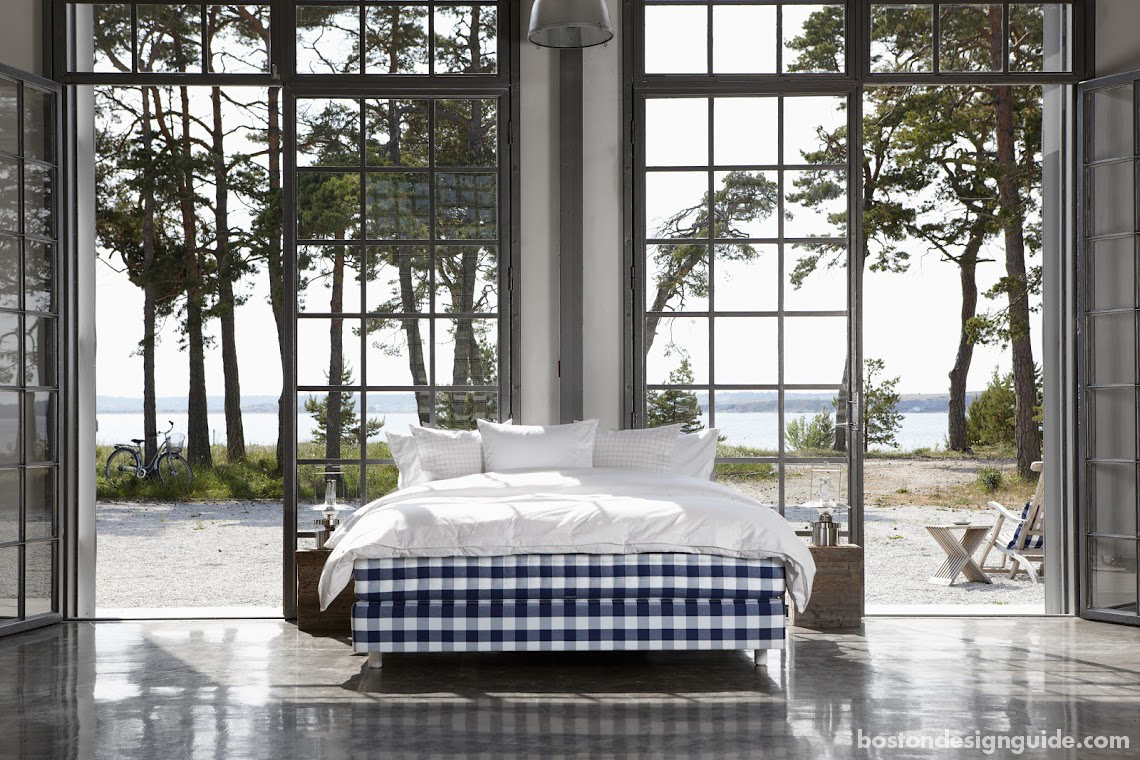 Hästens' Proferia at Boston Luxury Beds
Those looking to bring peerless Swedish design into the master bedroom can spring for Hästens beds and mattresses. The company, which has been known as the "best of the best" for six generations, is available to those this side of the Atlantic at Boston Luxury Beds. Comprised of ethically-sourced, organic and natural materials—i.e. the purest flax, wool and cotton, slow-grown Swedish pine and genuine hypoallergenic horsehair—the Swedish luxury brand's signature blue check has come to be the standard bearer for excellence. This is definitely a product to test drive; sink into a Hästens bed, and, quite possibly, heaven on earth, at a Boston Luxury Beds showroom.