March 13, 2018 | Sandy Giardi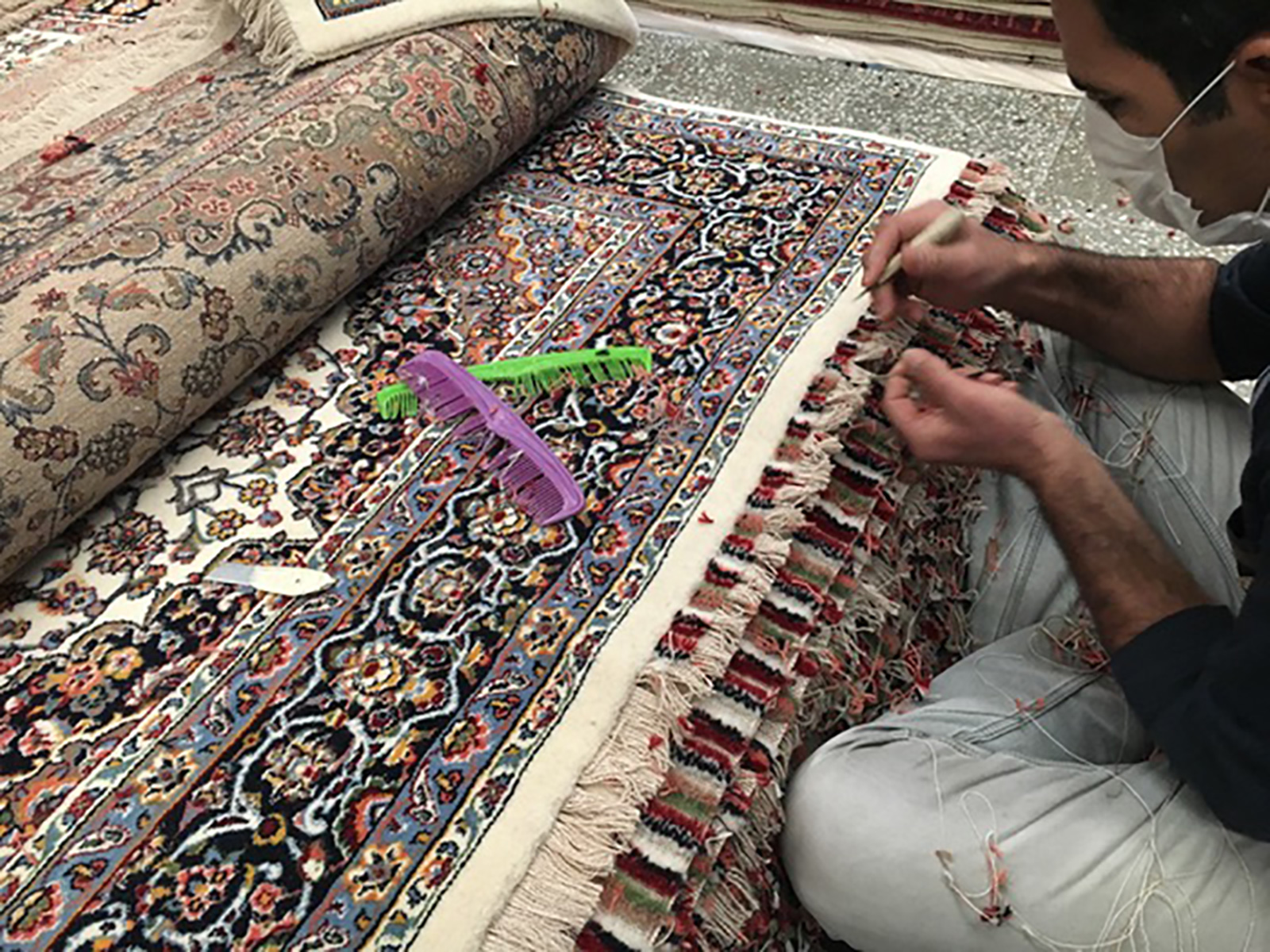 If you're in the market for a new rug, your timing is perfect. Bahman Kimiachi, President of the Boston Rug Company, has just returned from a three-week overseas trip to source the latest designs, color combinations and styles in rugs for his Brookline-based store.
Domotex exhibition 
His first stop was in Hannover, Germany, for the Domotex exhibition, which, says Bahman, is the "biggest rug show in the world." As Domotex is the leading trade fair for floor coverings, Bahman was privy to the latest fashions and designs in handmade rugs as well as machine-made textiles that "are so beautiful and well made" you can hardly tell the difference, he shares.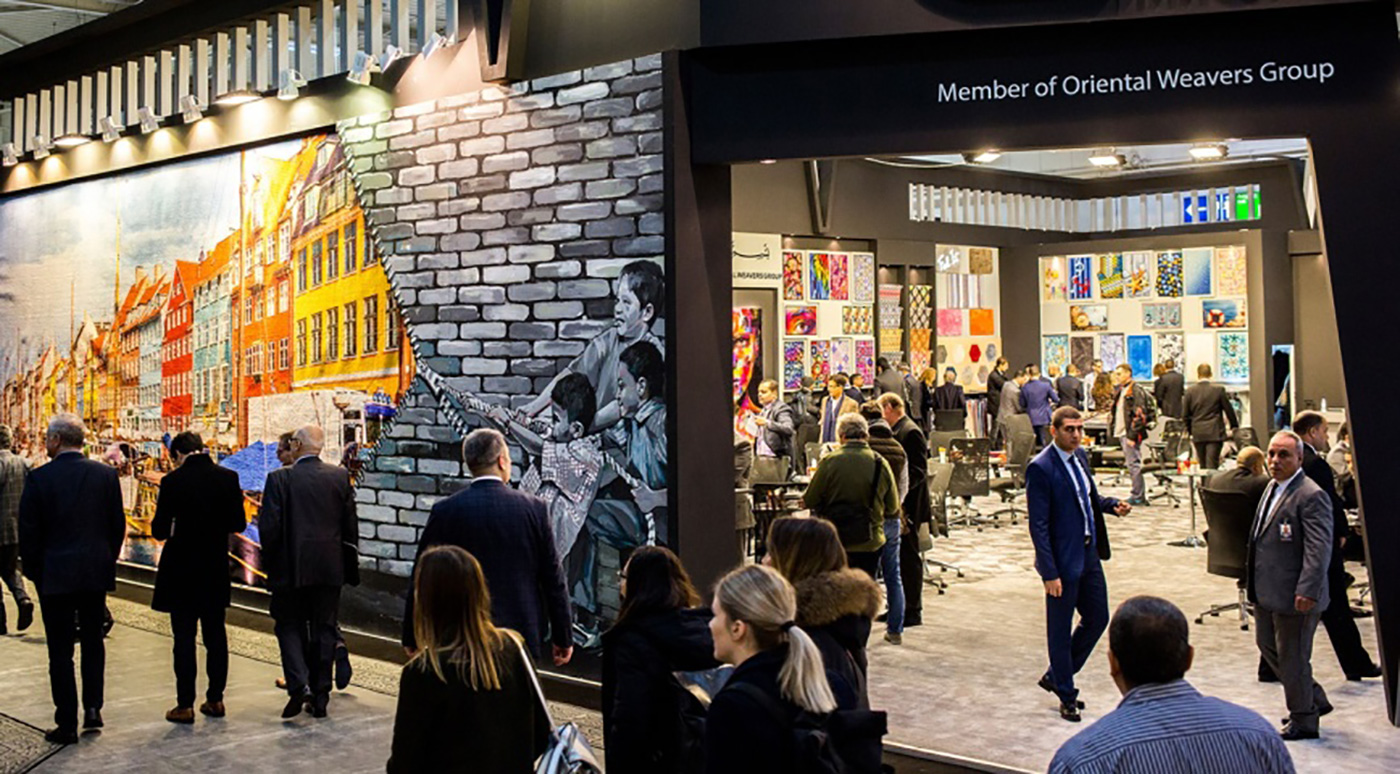 Domotex exhibition 
Top influencers and 1400 exhibitors were on hand representing 60 countries, and Bahman selected new rugs from India, Pakistan and Afghanistan to add to his already impressive inventory here in Boston.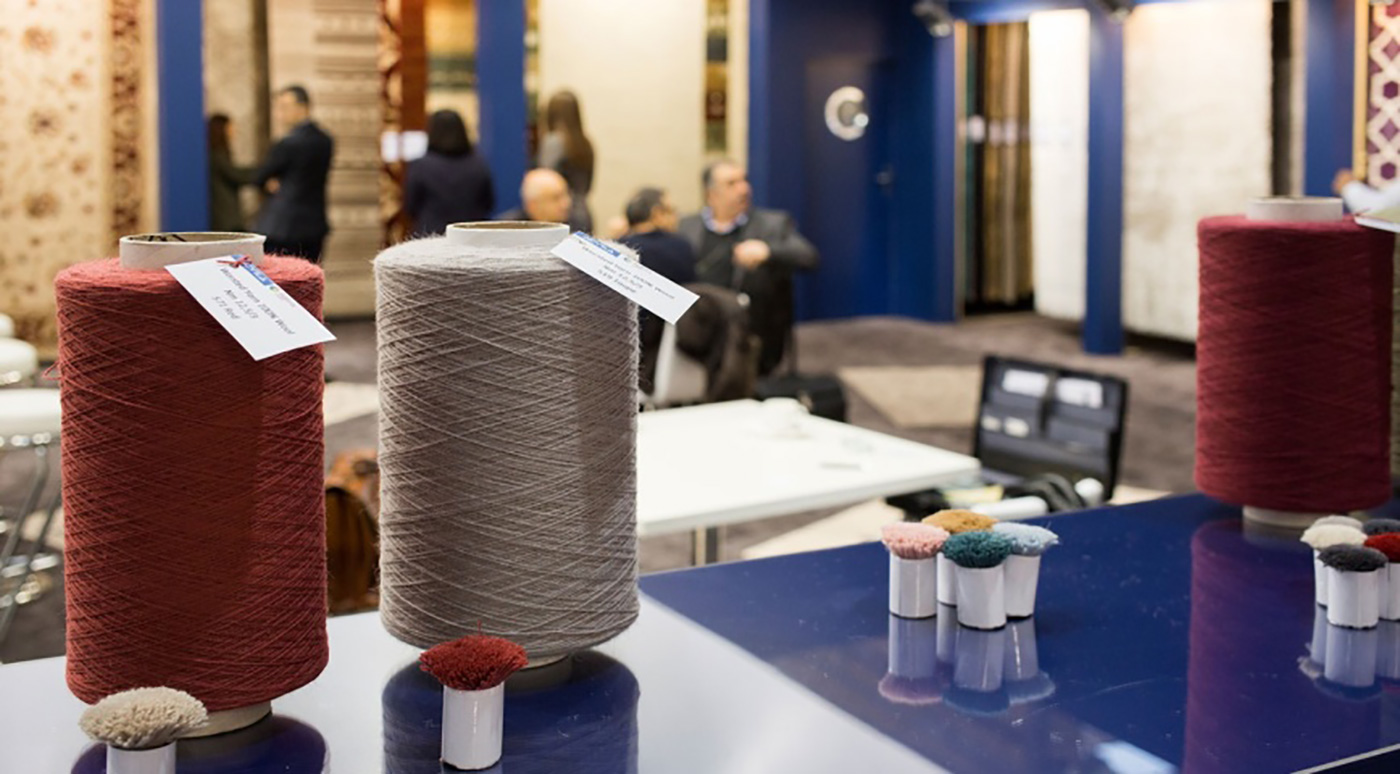 Domotex exhibition 
Bahman then traveled to Iran, where he met with small shop owners and handpicked some unforgettable Persian rugs to bring back to this continent and share with Boston homeowners and interior designers.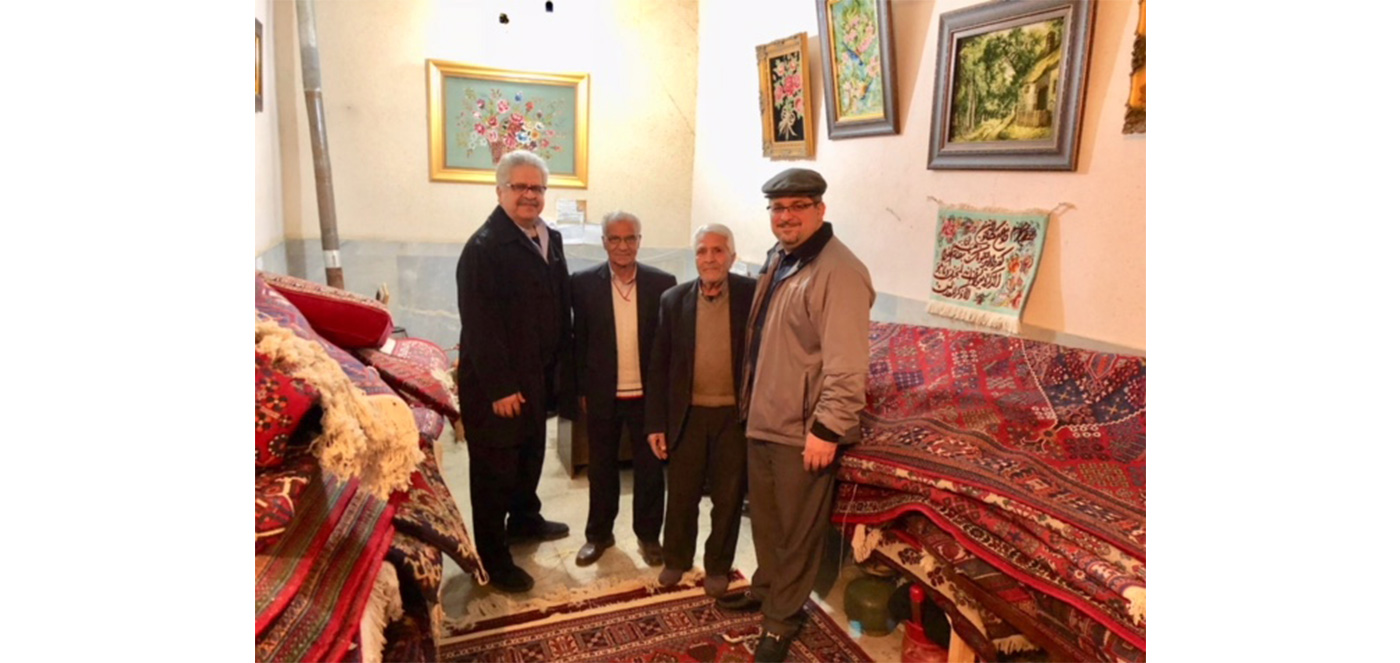 Boston Rug Company's Bahman Kimiachi meets with the owners of a small rug shop in Iran.
The art of hand weaving a rug
Bahman was impressed by the rich, jewel tones of the rugs he admired and reports that "color is back," replacing the pastels that have been in vogue in recent years. He also found that there is a return to traditional designs over the abstract.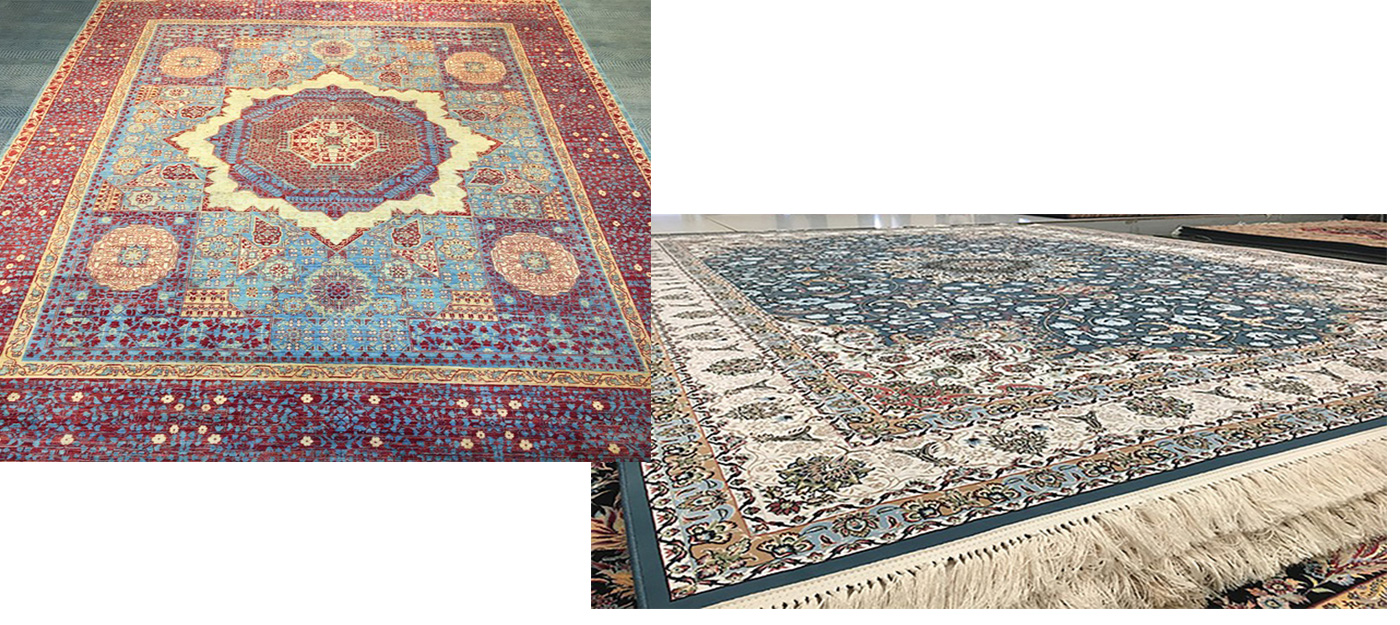 As Bahman was raised in a country where some of the finest rugs in the world are made and has over 30 years in the rug industry, he's developed quite an eye for extraordinary hand knotted wovens and Orientals. But don't take our word for it—stop in to Boston Rug Company to see his most recent discoveries—new rugs are arriving by container every day.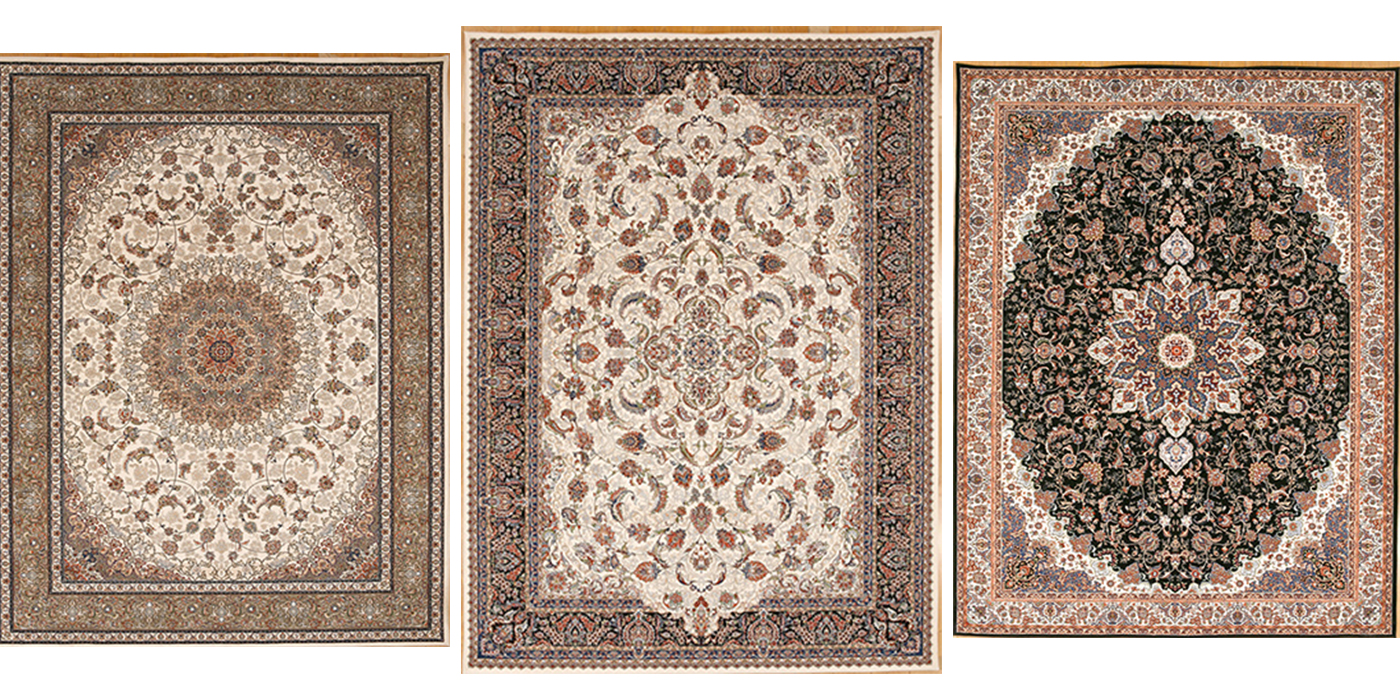 Boston Rug Company, 81 Boylston Street, Brookline, 617-277-0550