December 23, 2019 | Andrea Mingels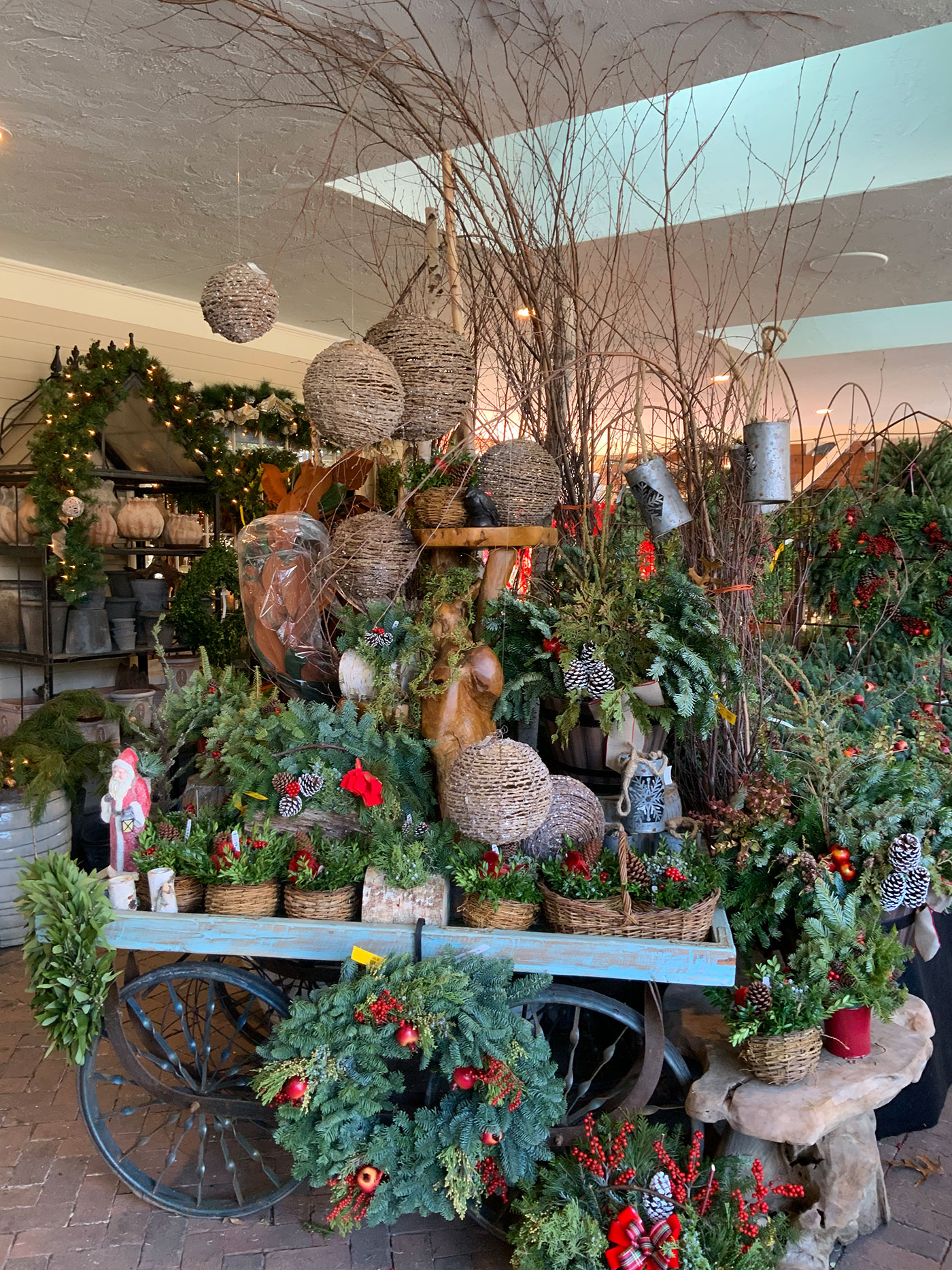 If you're hosting Christmas this year and are frantically looking for stunning holiday décor with little time to spare, look no further than Stonegate Gardens for all of your indoor and outdoor decorating needs. From one-of a-kind centerpieces to magical mantel garlands, Stonegate Gardens has you covered this holiday season.  
Boston Design Guide spoke with Lynne Bower, manager of Stonegate Gardens, about holiday decorating trends she has seen this season. While LED lights are becoming more popular and blue tinted lights are fading out, she is a firm believer that "Christmas is timeless." She went on to explain that Christmas embodies tradition and the décor we choose emphasizes that. Classic holiday decorations include Christmas villages, miniature pine trees and oversized ornaments. 
Stonegate Gardens also has an incredible array of outdoor decorations including beautiful wintry wreaths, jingle bells, and even an adorable trio of penguins to guard the front door.