July 15, 2019 | Edie Ravenelle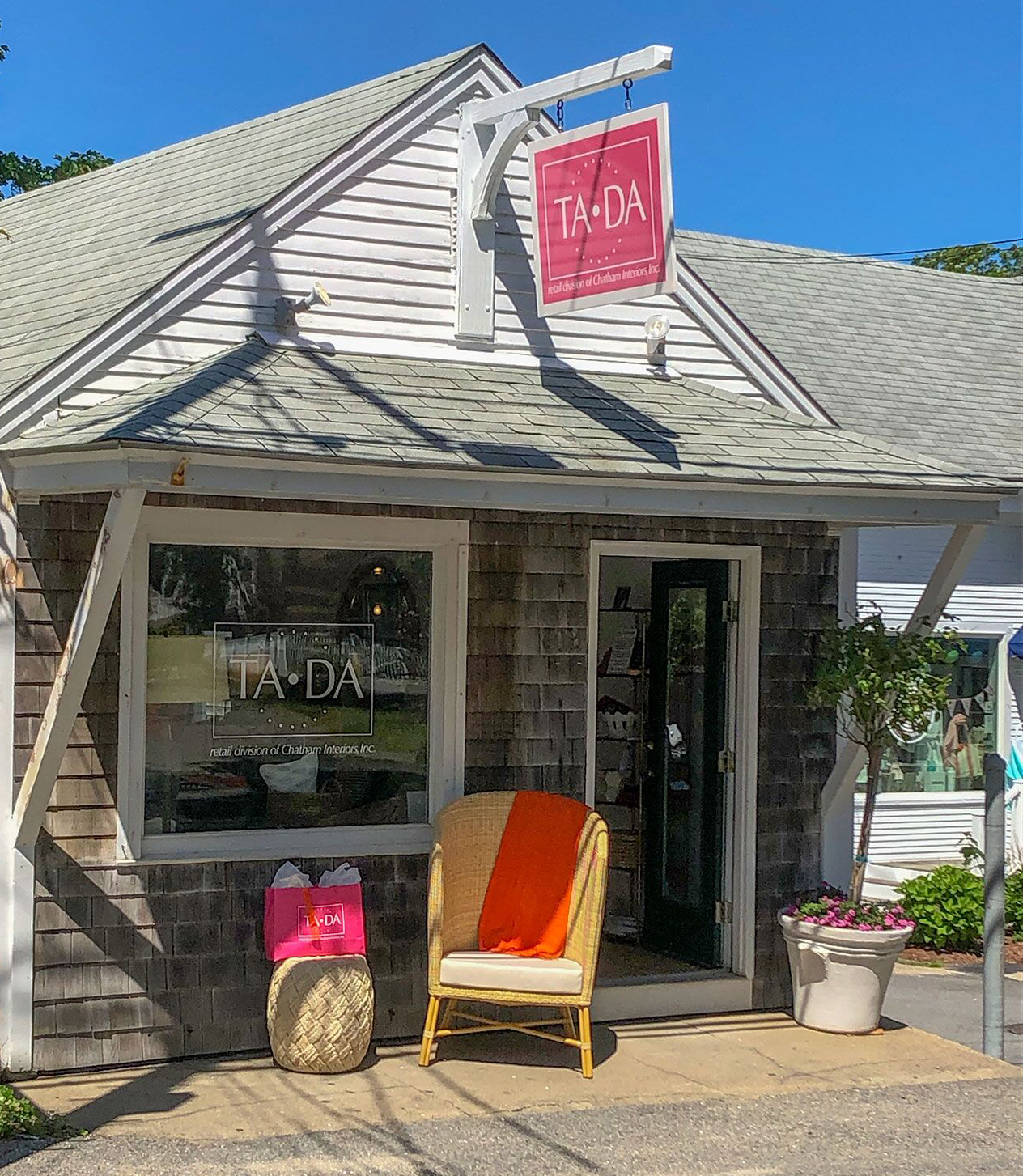 Great design that makes you say "Ta-Da!" That's the thought behind TA.DA, Melinda Headrick's newest Chatham-based interior design venture at 402 Main St. TA.DA is the retail division of Chatham Interiors, Inc., the interior design company she founded in 2007, and the Chatham Design Center that she opened in 2015 at 400 Main St. to help homeowners design their own projects. "I am a three-legged stool with TA.DA as retail, Chatham Interiors as full-service interior design, and the Design Center as its own separate company," explains Headrick. 

Think of TA.DA as the younger and sexier design sister, a light, bright and welcoming spot that complements Chatham's other posh-to-playful shops and easteries. "It's my hope that when you enter TA.DA, we make you feel like you're on vacation," says Headrick." and you'll want to take home something special that you find here, for yourself or as a gift for a friend."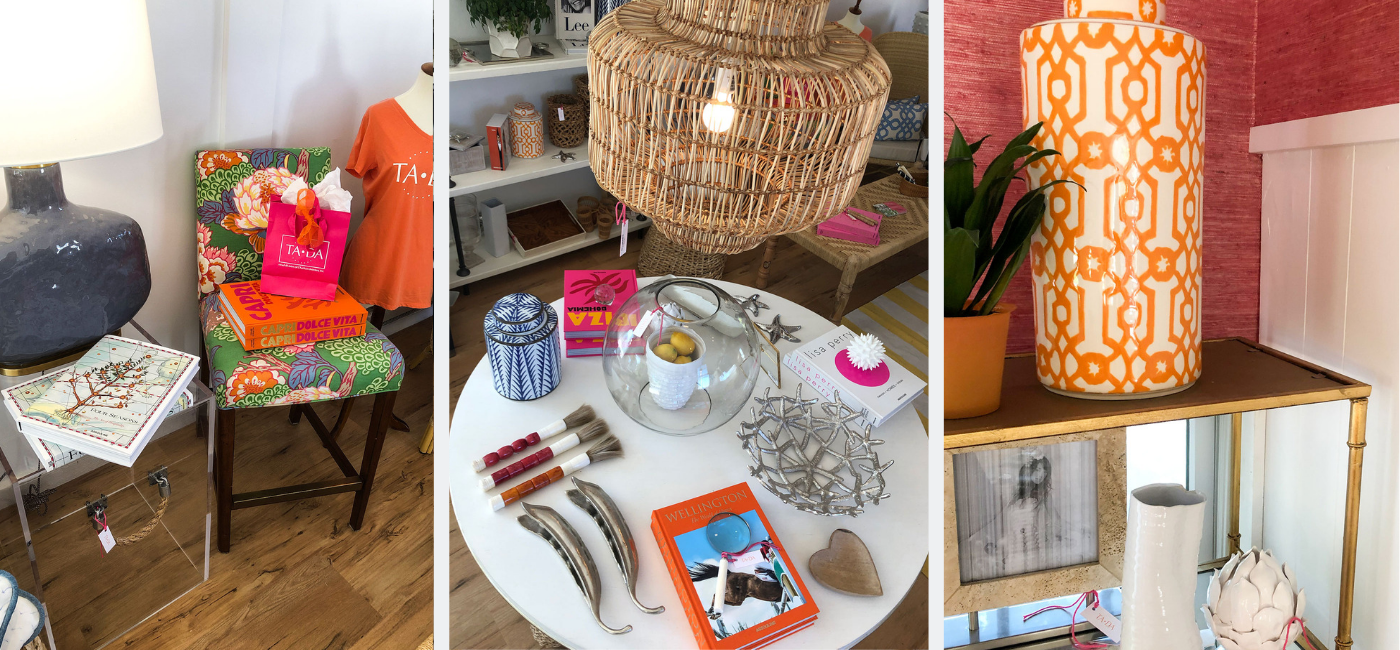 TA.DA's location on Main St. was Headrick's inspiration as the perfect opportunity to introduce "things that I think are beautiful and that inspire me." She adds, "With retail I'm not bound by anyone else's style and can make selections I think are treasures that can offer a unique element to someone's home."
As a 4th generation Cape Codder, Headrick is well versed in elegant, signature-Cape interior design that tends to showcase a more traditional, regional coastal color palette. Her interior design expertise runs the gamut from consultation to turnkey design delivery. TA.DA seeks to engage a younger market that is often more interested in vibrant colors, unique items and "something that is really spectacular, with one-of-a-kind custom design," she adds.
To share her perspective and experience with others, Headrick offers Mimosa's With Melinda on Main, an on-going mini-lecture series at TA.DA, 9-10 a.m., Fridays until Aug. 9. While you sip and savor the decor, you can learn about topics such as Paint Colors & Color Therapy. "At this stage of my career I love to educate homeowners who are interested in interior design topics and want to learn how to follow their own authenticity," she says. "While they're at TA.DA they might see something they want to order in a different fabric and they can do that at the Chatham Design Center. I want to empower them to design their own home with confidence."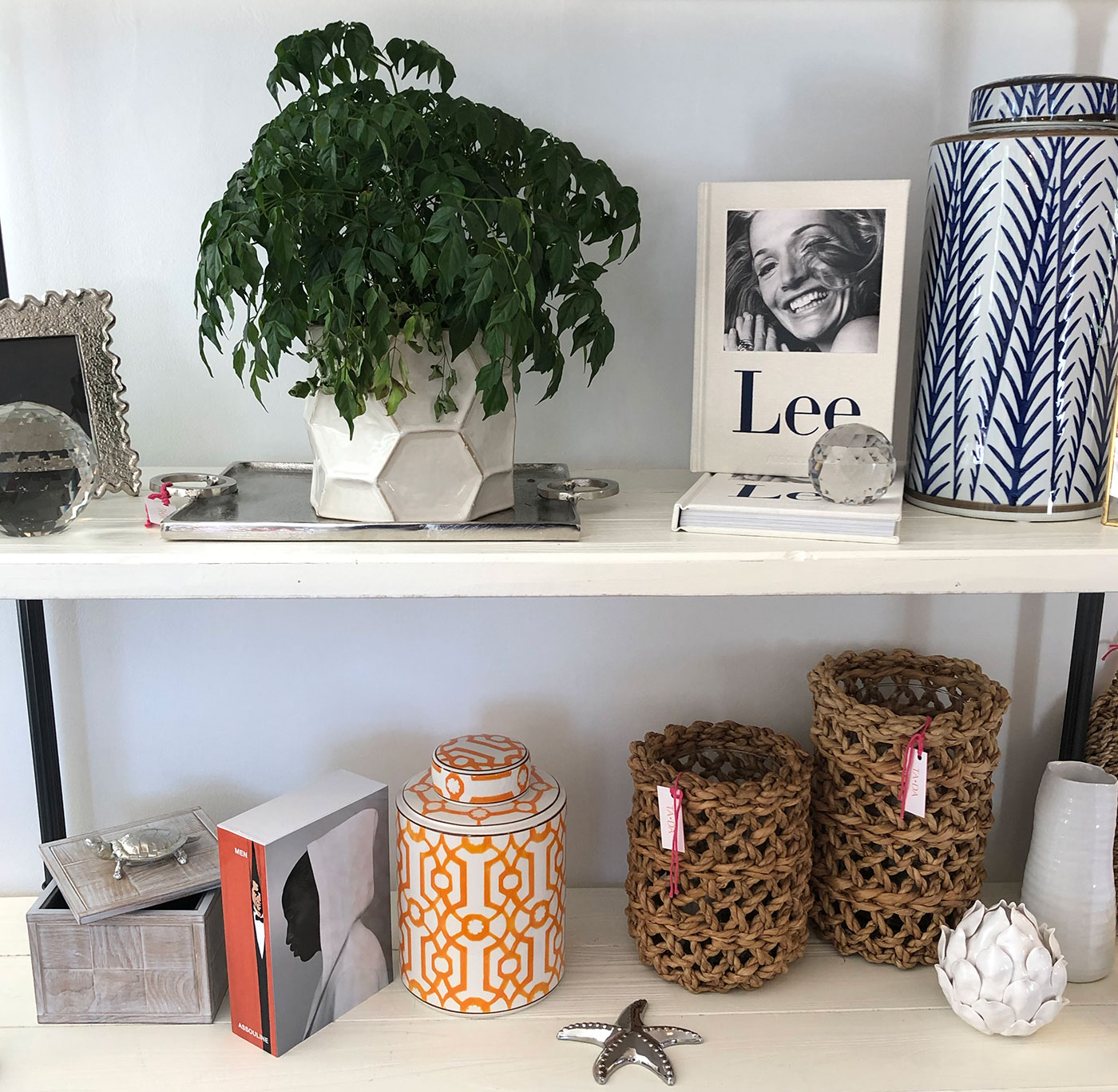 Last but not least, the store's name honors Headrick's mother, Ann Loftus. "Ta-da is her favorite expression for all things, big or small, that are worth celebrating," explains Headrick. "I grew up with these tangerine and watermelon colors, her favorites, that I feature at the store."
Her mom believed in the power of color and in combining different design elements to achieve great design. So a stroll through TA.DA features a mix of mid-century vintage decor that Headrick refinished and reupholstered to mix with all-new modern pieces. "TA.DA reflects her beautiful personality and view on life," adds Headrick.