November 27, 2017 | Sandy Giardi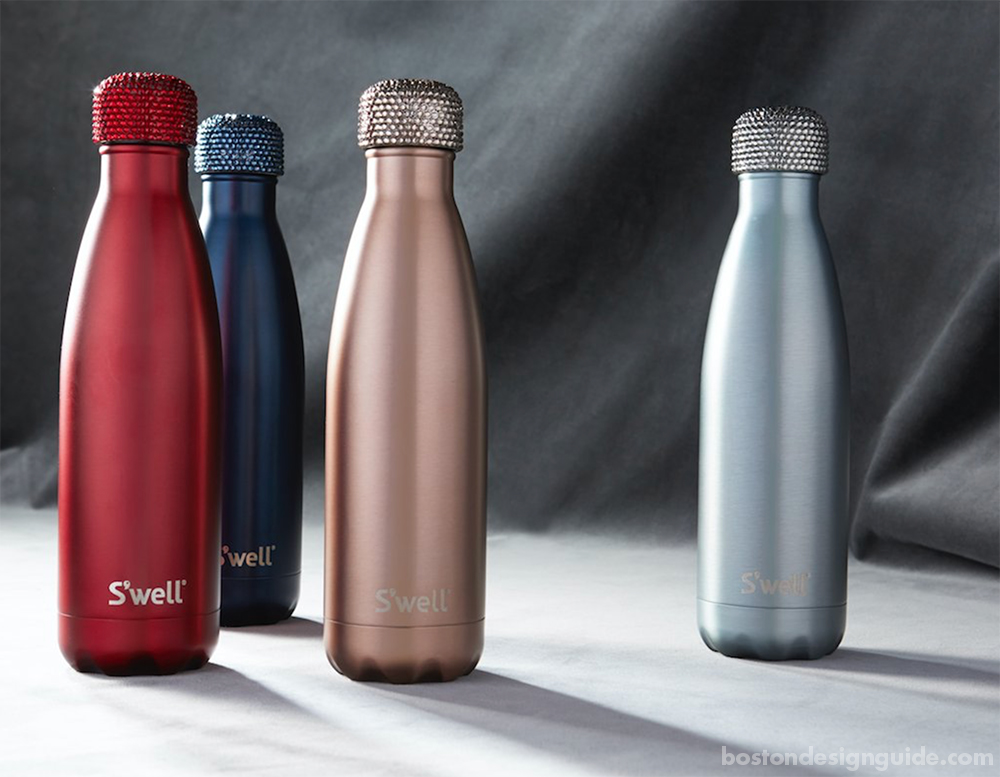 Looking for gifts with that wow factor? We've got five dazzling, oh-no-you-didn't gift ideas that will knock their stockings off!
ILVE Majestic Oven and Range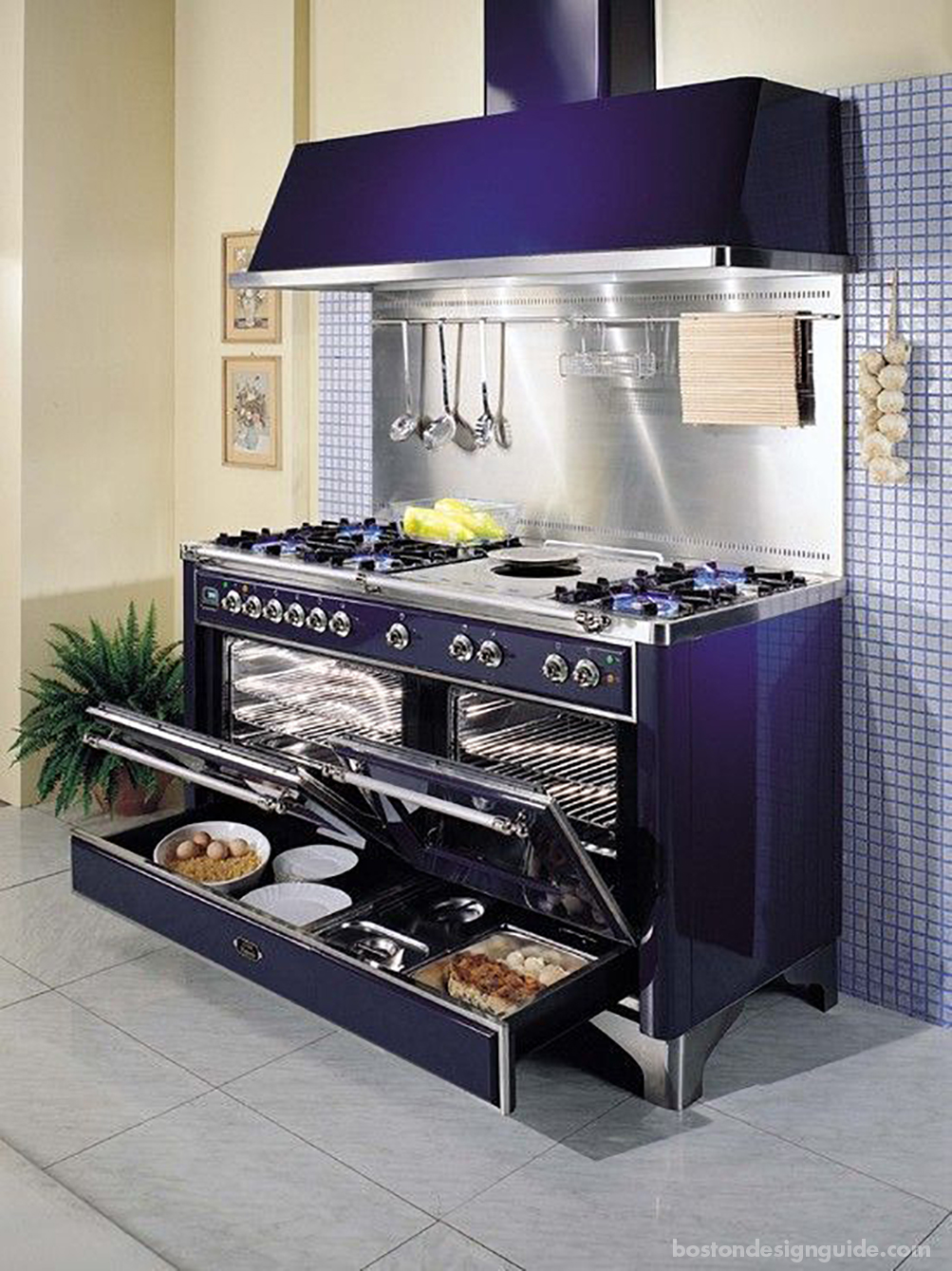 ILVE Majestic range, available at Jarvis Appliance
Baby, it will be warm inside when you gift ILVE's Majestic series premium oven. The home chef on your list will be awed by this impressive residential oven and range hand-assembled by a single master craftsman in their Italian manufacturing facility. This 6O-inch Majestic, shown above in midnight blue, is available in gas, dual fuel or induction in an array of sizes and features multiple burner configurations, a removable griddle, a full-width warming drawer and a rotisserie. It's the showpiece in your showpiece kitchen and incredibly easy on the eyes, with endless design opportunities including over 200 custom colors; chrome, brass, oil-rubbed bronze or techno finishes; and plinth, claw and tubular legs. Available at Jarvis Appliance. 
Sterling Silver "Tin" Can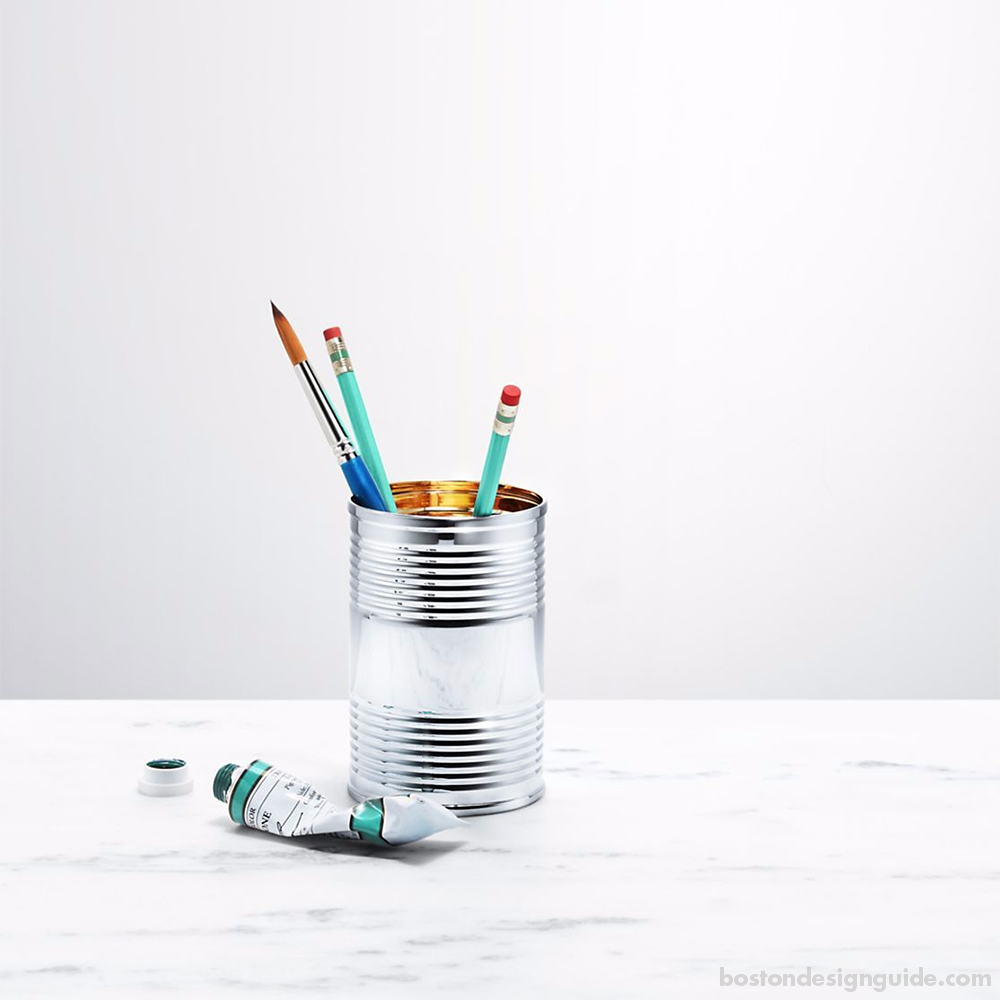 Leave it to Tiffany & Co. to take the tin can to icon status. The premier artisans of the famed jeweler and house of design transform a classic tin can into a luminous 4.5" inch-high vessel of sterling silver and shining vermeil, detailed with an unmistakable Tiffany Blue enamel accent. Equal parts sophistication and nostalgia, this handcrafted everyday object has become an objet d'art. $1000, tiffany.com.
Crystal-encrusted S'well Bottles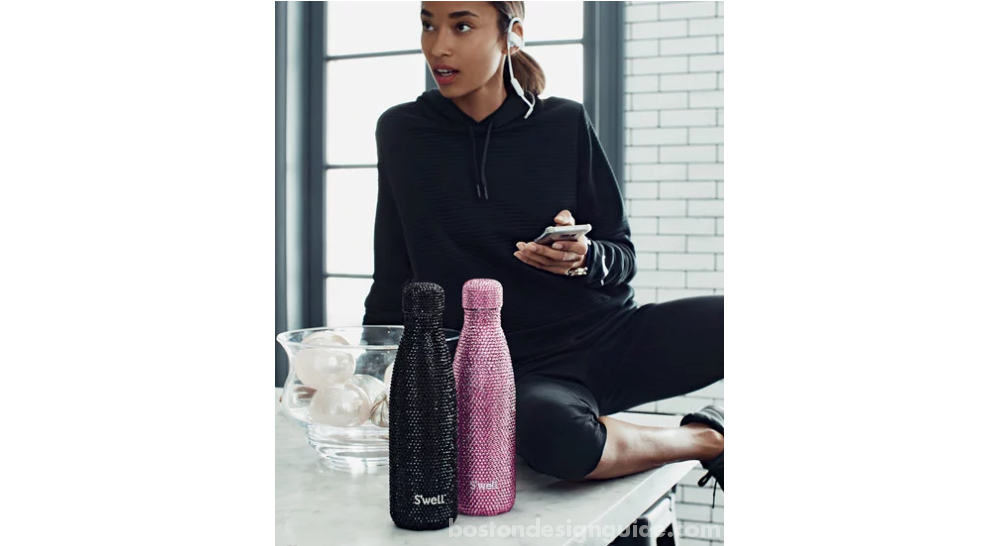 S'well Brilliance Bottles
Many have taken a shine to S'well's ubiquitous reusable bottles, but the brand's limited-edition Brilliance collection puts even tinsel to shame. This is serious sipping, as over 6,000 Swarovski crystals have been emblazoned by hand on these 17-ounce beauties, which keep beverages cold for up to 24 hours or hot for up to 12 hours. $1500.
If you're looking to put a cap on your glitter but not your glamour, S'well's Gem collection may be tops on your wish list. These satiny bottles—in luxe hues like rose gold, silver and indigo—are topped with over 500 hand-applied Swarovski crystals. $150. Both styles are available at nordstrom.com, bloomingdales.com and saksfifthavenue. 
Stuffed Butler Bear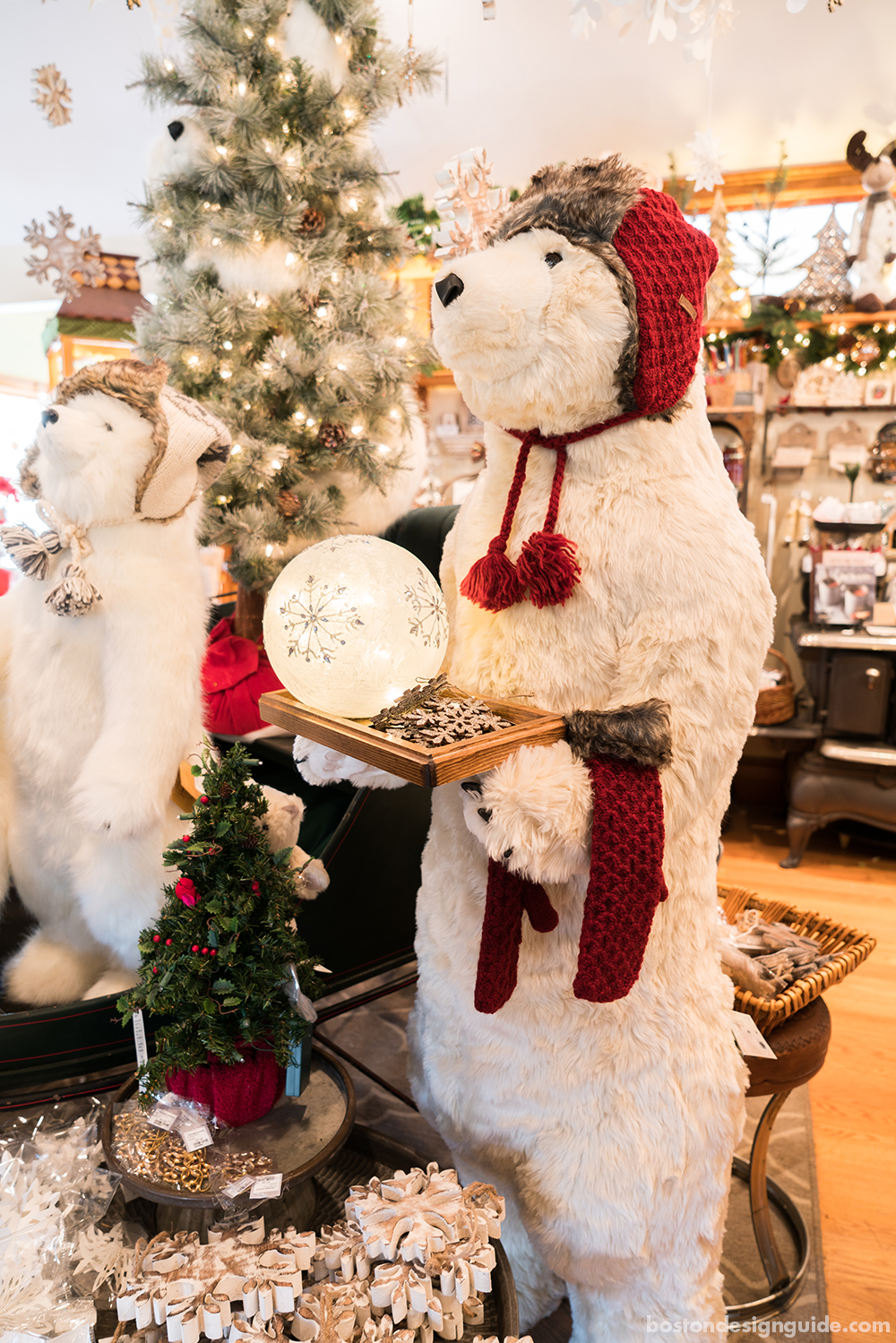 Photo by Liam McInerney
Stonegate Gardens, the Lincoln nursery and purveyor of all things seasonal, "loves their bears," says manager Cindy Sykes, and often sets cuddly grizzlies atop their garlands and evergreens strung with tiny lights. The ultra-soft Butler Bear, shown here holding an LED snow globe, stands tall at over 4 feet, and brings a bit of the North Pole to your home. Being a polar bear, this crowd-pleaser is more seasonal, but Stonegate Gardens also stocks brown butler bears, many of which stand ready to serve in foyers year-round. $598, stonegategardens.com.
Indoor/Outdoor Swing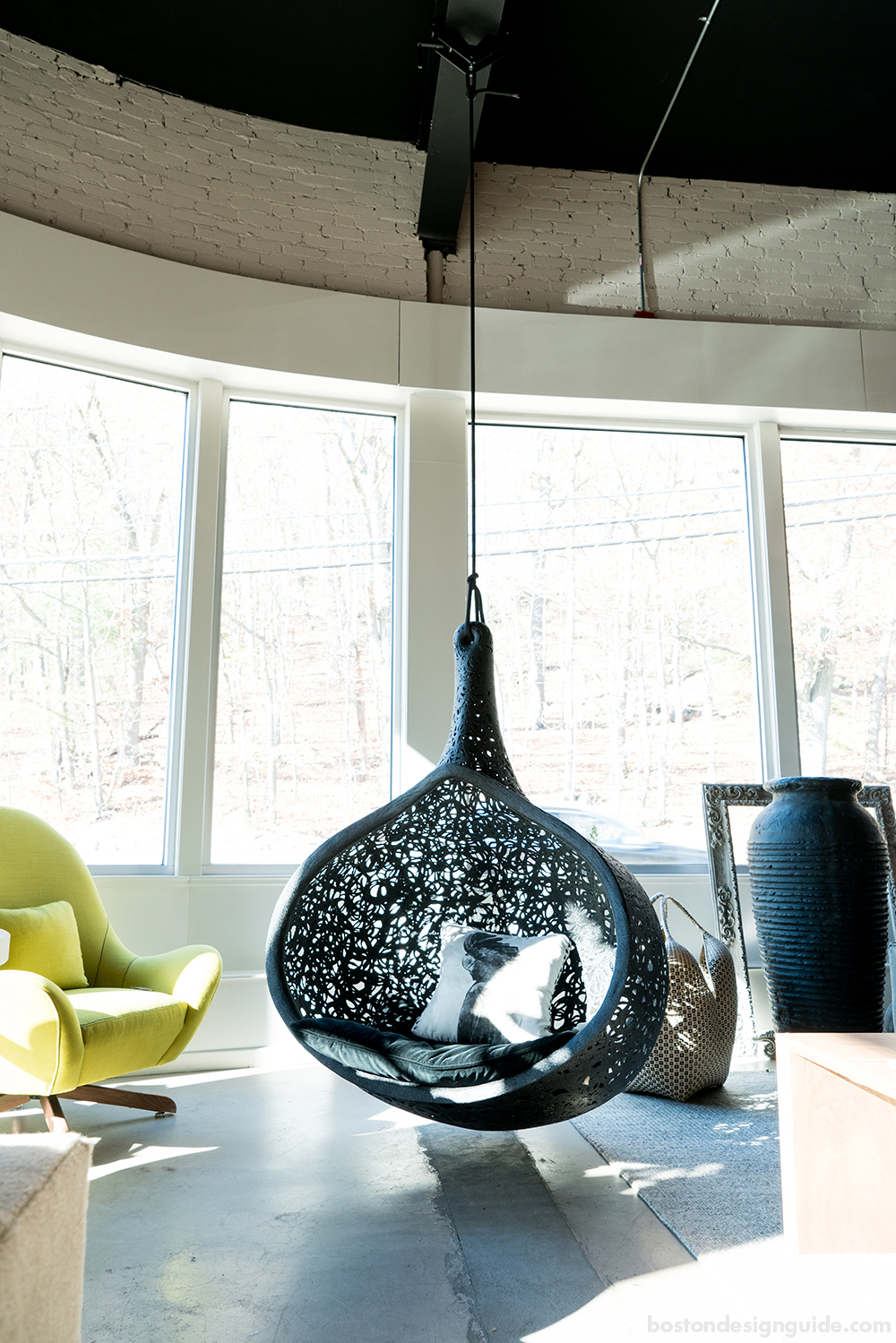 Photo by Liam McInerney
Artefact Home|Garden's fabulous swing is at home indoors and out—whether hung in a loft or among the trees. Made in Estonia, this perch is a favorite of co-owner Sue Walsh and many of her clientele and is made of a material that was "classified and then declassified," she says, "and previously made for airplanes in WWII." People are loving this premium seat for meditation, to cuddle up with a book, or just, you know, to hang. The suspended seat is not only fun; "it's quite comfortable," attests Walsh. $3,000, Artefact Home|Garden.
For additional gift ideas, see our other Holiday Gift Guides: