November 19, 2019 | Sandy Giardi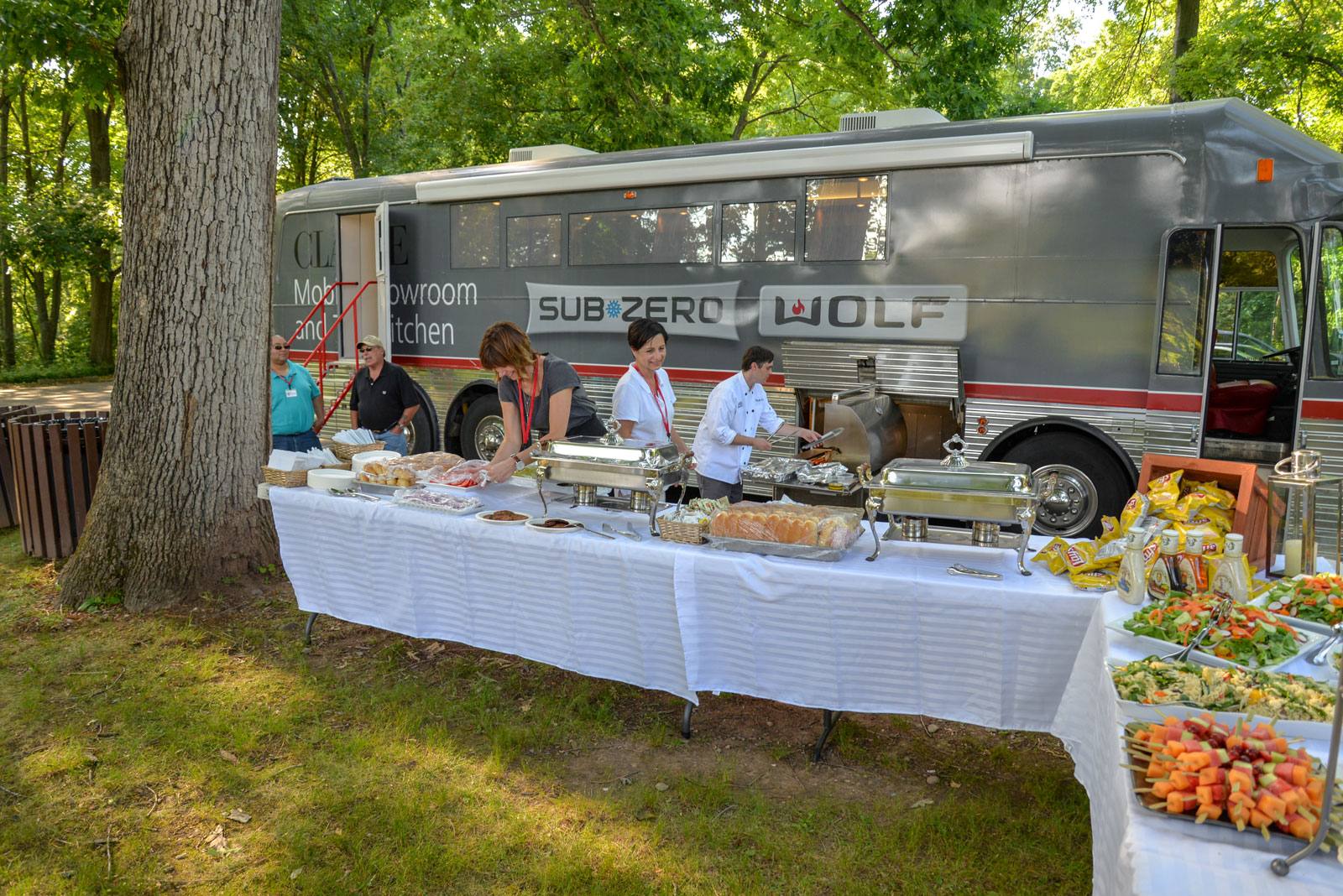 Clarke's Mobile Showroom puts food trucks to shame when it rolls in to food and wine festivals, design events and charity fundraisers to bring that extra bit of sizzle and delight to culinary-minded guests and gourmets. This 1980s passenger bus turned appliance showroom on wheels is equipped with a fully working world-class Sub-Zero and Wolf kitchen and is the first example of a mobile kitchen in the country.
Take this video for a spin to view this extraordinary vehicle, outfitted with the best of the best by Sub-Zero and Wolf...
Click here to learn more about Clarke's Mobile Showroom or to see if it's right for your event. If you'd like an actual Test Drive of these amazing appliances, visit one of Clarke's three Official Sub-Zero/Wolf/Cove showrooms, located at Seven Tide in Boston Seaport, out in Metrowest in Milford, Mass, or in South Norwalk, Connecticut.