December 27, 2019 | Sandy Giardi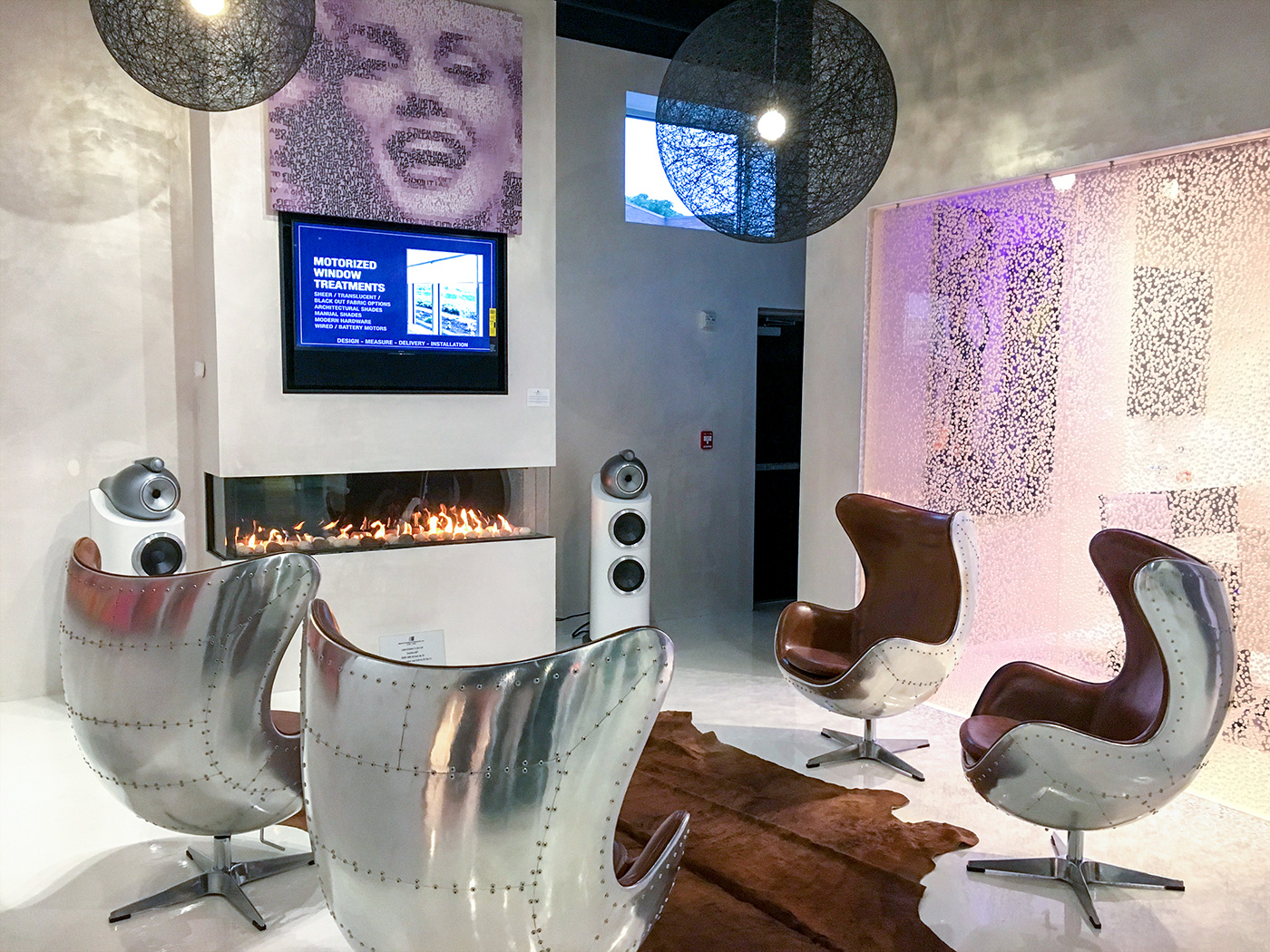 Though Systems Design & Integration, Inc. has designed and installed audio video systems in businesses and residences for over 10 years now, performing work in Boston, Cape Cod and the New England area, it recently debuted a new home technology showroom and experience center in Needham. This sophisticated high tech firm shares a sleek showroom space with Newton Kitchens & Design on Wexford Street, and was created to show just how easily and seamlessly technology can be woven into the most beautiful and design-oriented homes.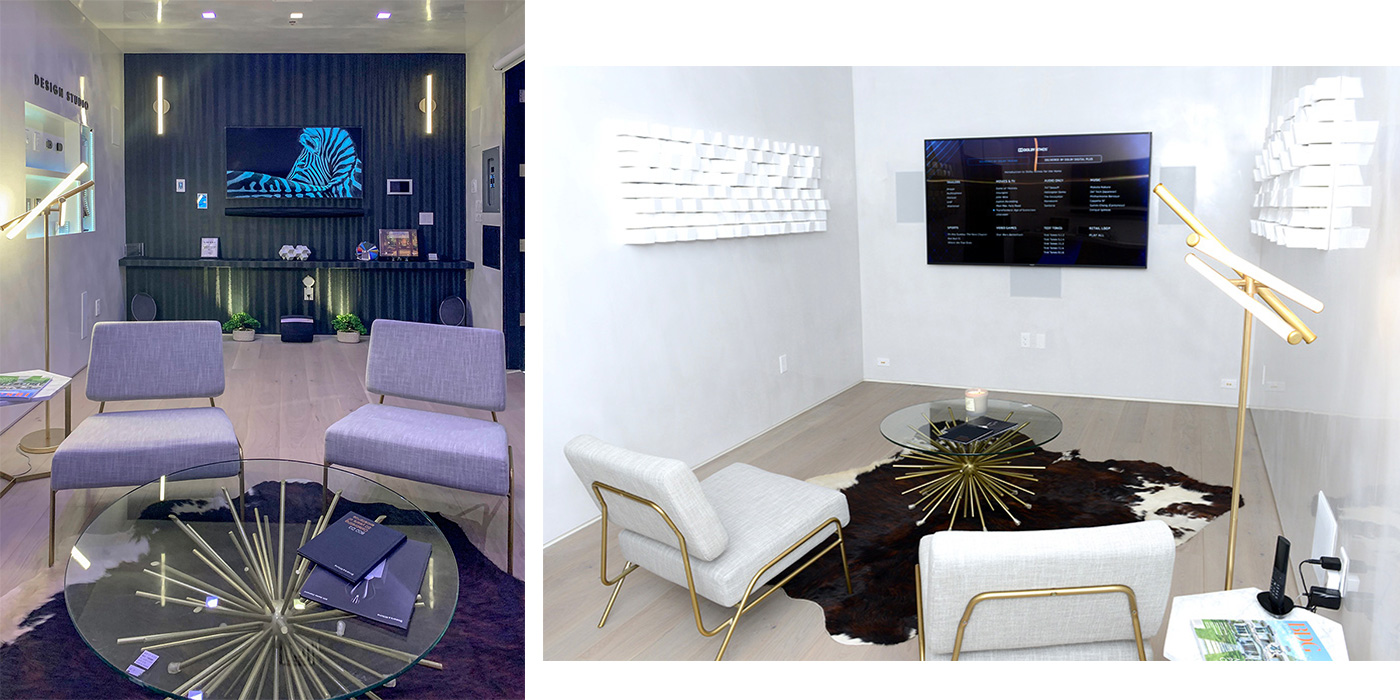 Visitors to the SDI Boston showroom can test-drive Savant's luxury whole-home systems, which streamline and customize audio and video, lighting, security and motorized shades via one-touch "scenes" programmed to the homeowner's preferences. Guests can also discover new advances in lighting—at the touch of a button, the experience center is transformed in a wash of vibrant blue (along with a booming sound!), and check out different custom fabrics for automated shades and new high-end finishes and looks for smart switches.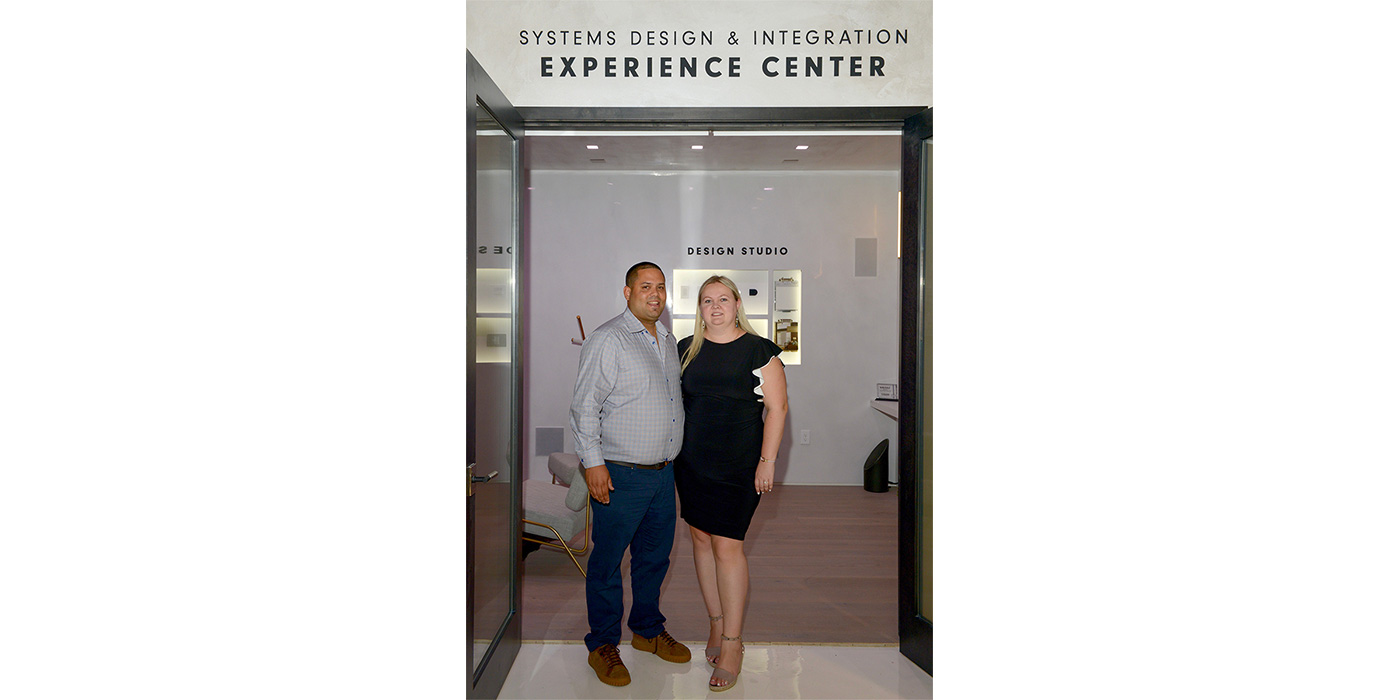 Owners Angel and Alexa Centeno
The A/V products aren't confined to the experience center either, patrons find top-tier brands like Leon, Séura and Bowers & Wilkins displayed throughout Newton Kitchens & Design's stunning gallery space, from invisible speakers hidden within the plaster, to TVs that are hidden and lift from within hand-painted cabinetry to tower speakers, Smart Mirrors and outdoor entertainment products from Coastal Source and SunBrite. 
SDI Boston was awarded Best of Boston 2019: Best Smart Home Specialist. Visit the Experience Showroom at 34 Wexford St., Needham, 617.391.8919, sdiboston.com.