June 21, 2019 | Sandy Giardi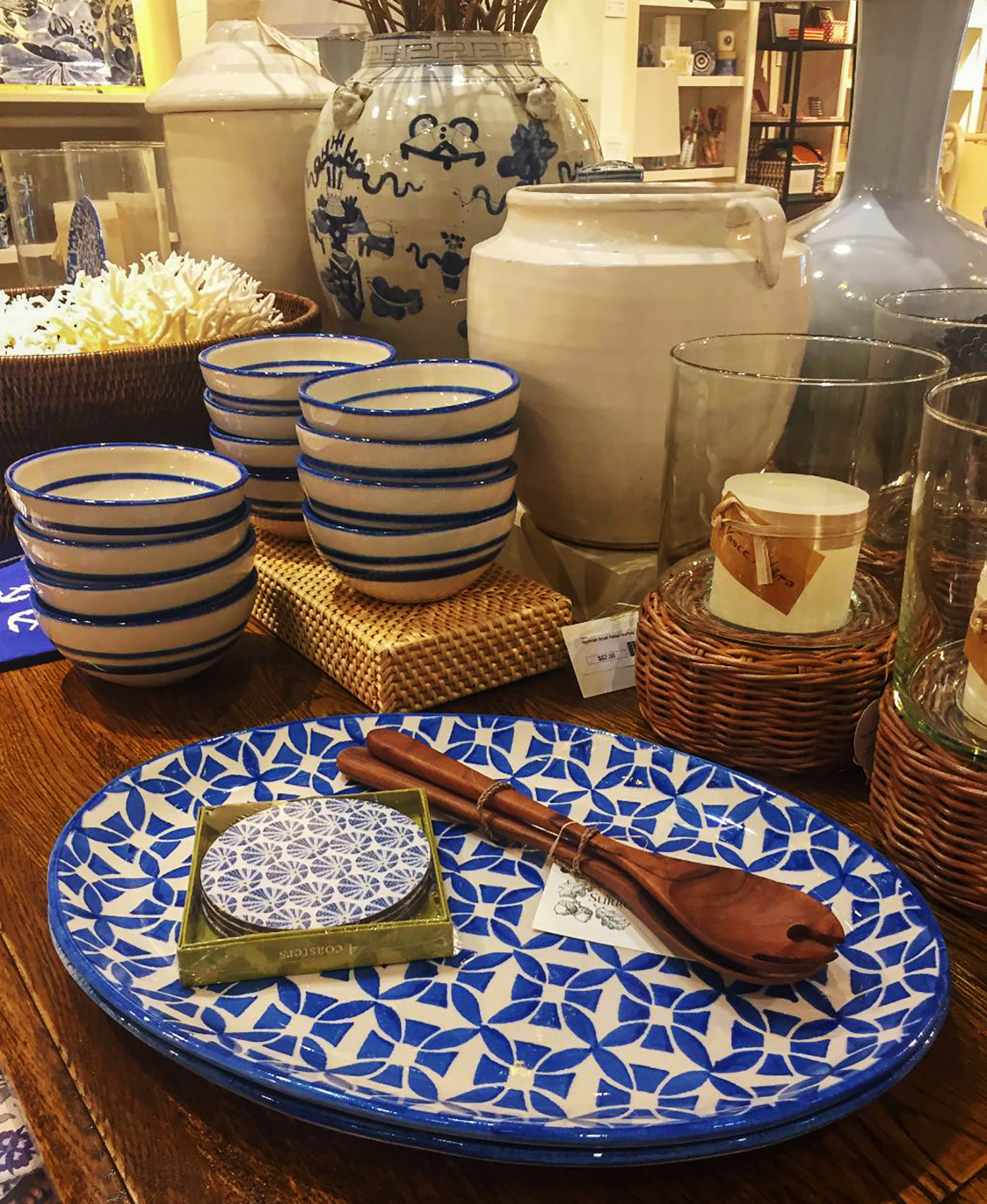 "Mark Sikes is one of the biggest names in the design world right now," says Katie Marshall, store manager for Surroundings Home, and she is thrilled to carry some of his products at their Mattapoisett showroom. His collection for Blue Pheasant elevates outdoor entertaining. "Everything in this collection has a classic, crisp, clean feel with lots of blue and white and natural wicker," says Marshall. Or, the ultimate summer vibe.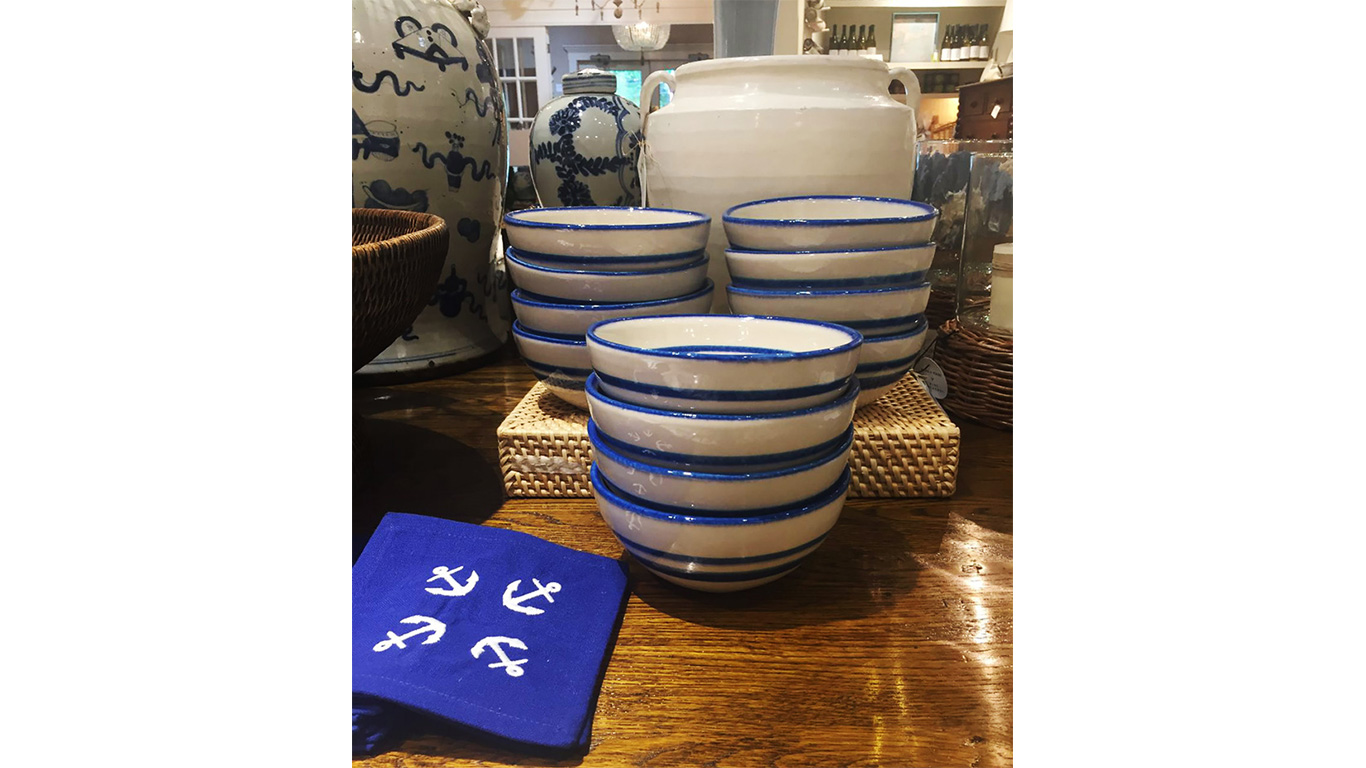 "Blue striped bowls are the perfect vessel for New England clam chowder," suggests Marshall, and "coordinating patterned plates are ideal for a summer salad."
The wicker and glass hurricanes come in two different sizes and add a stylish, atmospheric touch to any setting. While striking any time of year, "this collection feels like it was meant for New England summers," says Marshall. Considering today marks the first official day of summer, we suggest stopping into Surroundings on the way to the bridge and getting all you need to get the good times underway.