March 6, 2018 | Sandy Giardi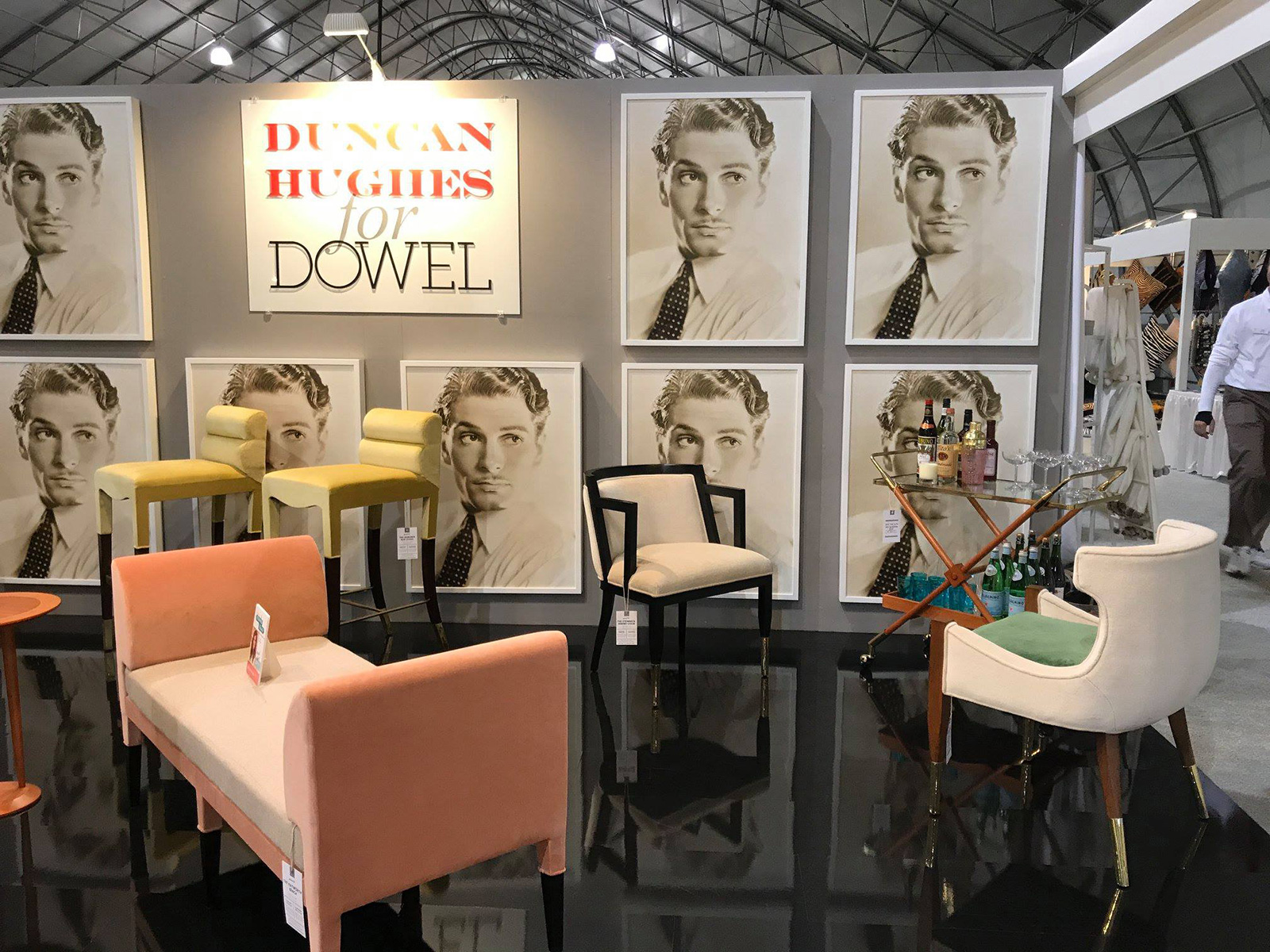 After a successful debut in Las Vegas, Dowel Furniture's new Duncan Hughes collection is officially launched. The small but sexy line where "mid century meets art deco" pays homage to iconic American musicians, writers and celebrities of the mid century, people who, says Boston-based interior designer Duncan Hughes "made the world around them a more beautiful and interesting place."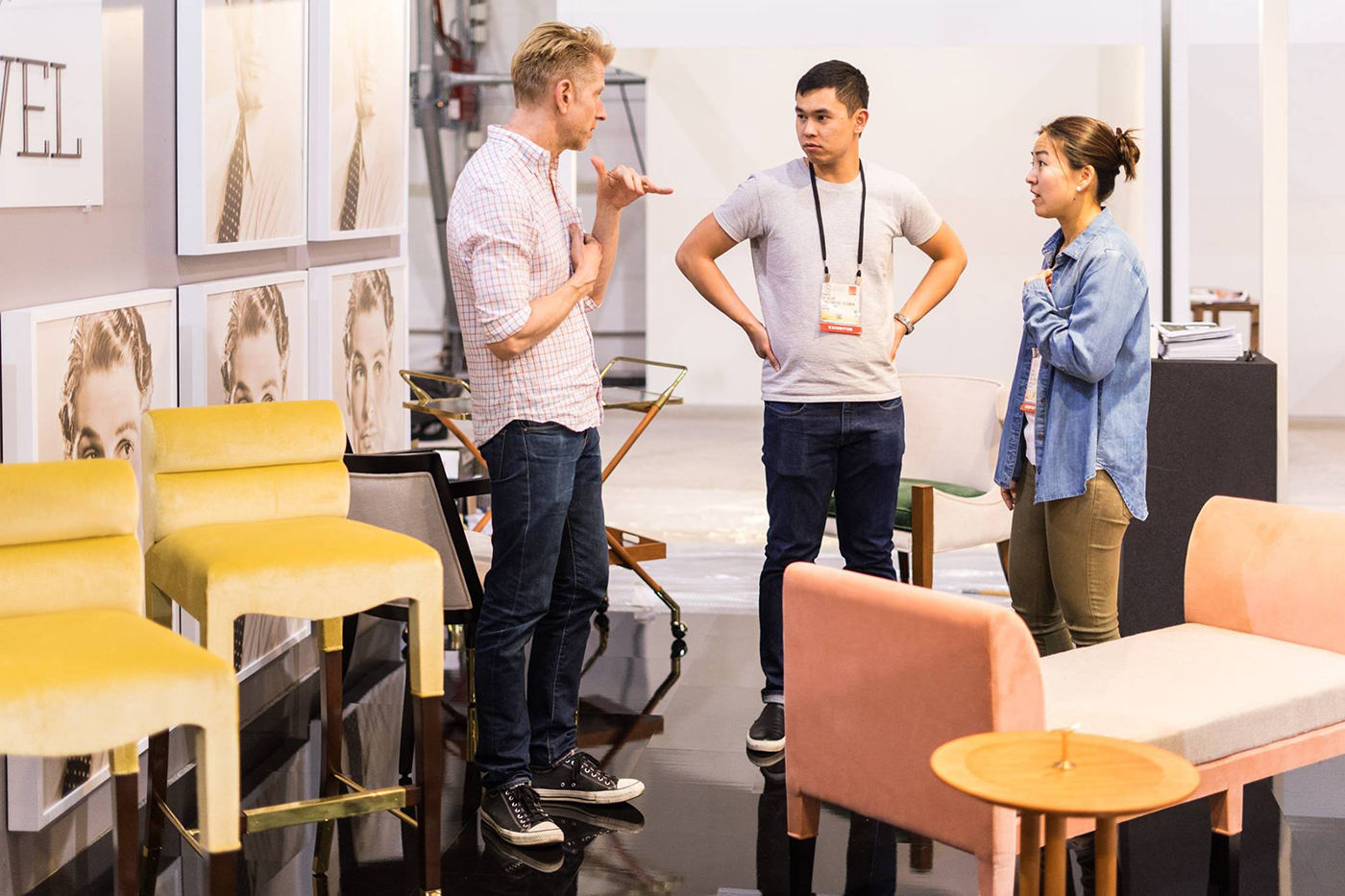 Interior designer Duncan Hughes (left) with Ray Hallare and Joanne Hallare Lee of Dowel at their Las Vegas booth
It seems that Hughes, along with Ray Hallare and Joanne Hallare Lee of Dowel Furniture, are playing their part in making the world a more beautiful place with the debut of this collection, which features nine pieces of furniture distinguished by graceful lines, lean silhouettes and more than a little glamour.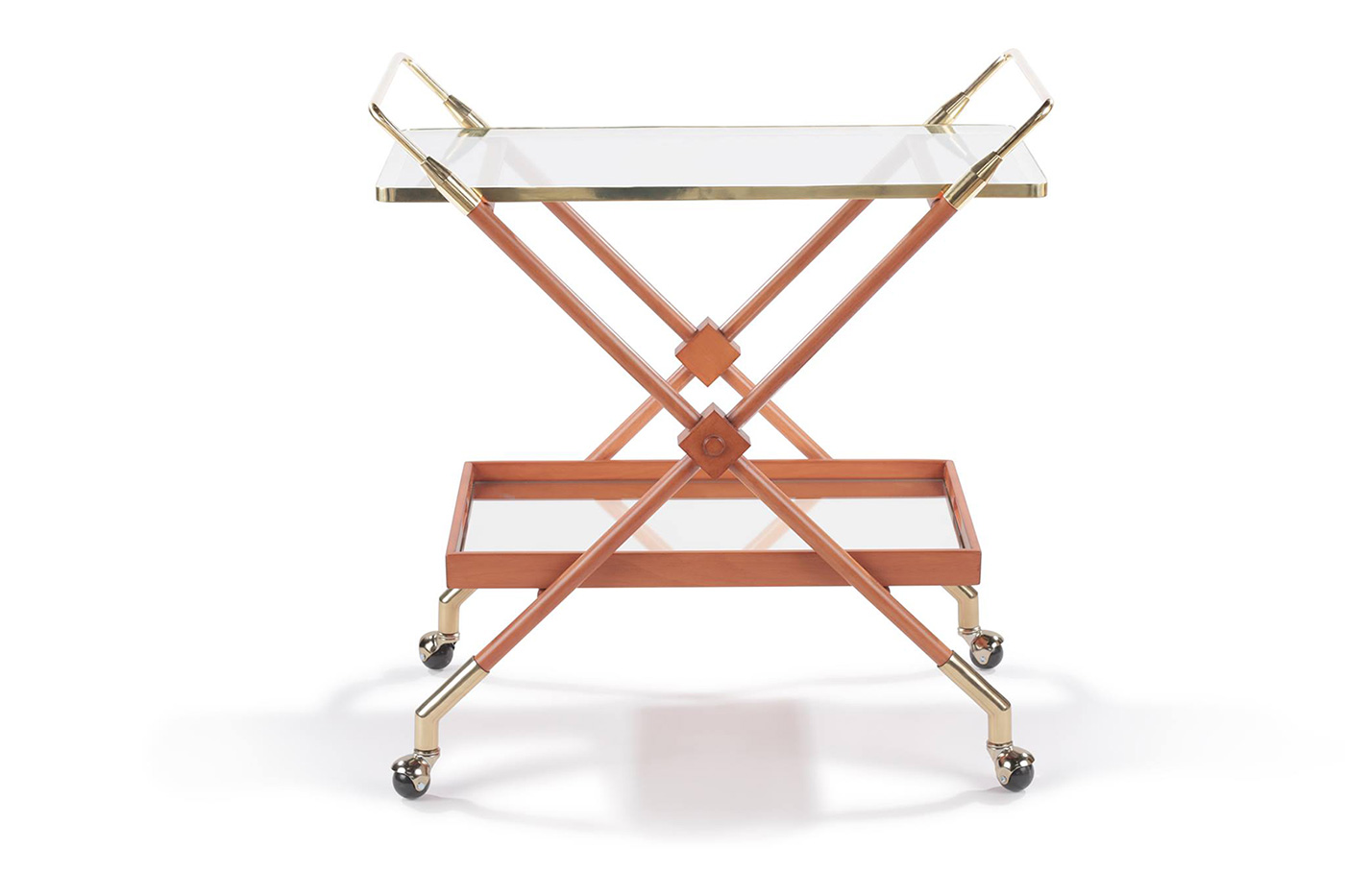 Hudson Bar Cart
The line is mainly comprised of seating and side tables, not to mention a knockout Hudson Bar Cart (where else would you store those rocks glasses?), designed with a keen appreciation for form and scale, and lavish details like rich woods, gilded accents and luxurious fabrics. Each piece was designed "to be able to blend expertly with the furniture styles of today, even as it stands on its own," says Hughes.
Meet some of the stars of the collection:
The Vaughn Dining Chair

Extraordinarily soft and comfortable, the Vaughn Dining Chair is made for easy, interesting conversation and long, lingering dinners with friends.
The Gardner Counter Stool

All "long legs and curves," like the legendary screen siren for which it's named, the Gardner Counter Stool is available in both counter and bar heights.
The Grant Lounge Chair

A modern-day interpretation of the 1930's club chair, the Grant Lounge Chair boasts smoldering good looks and an air of mystery. 
The Hayworth Bench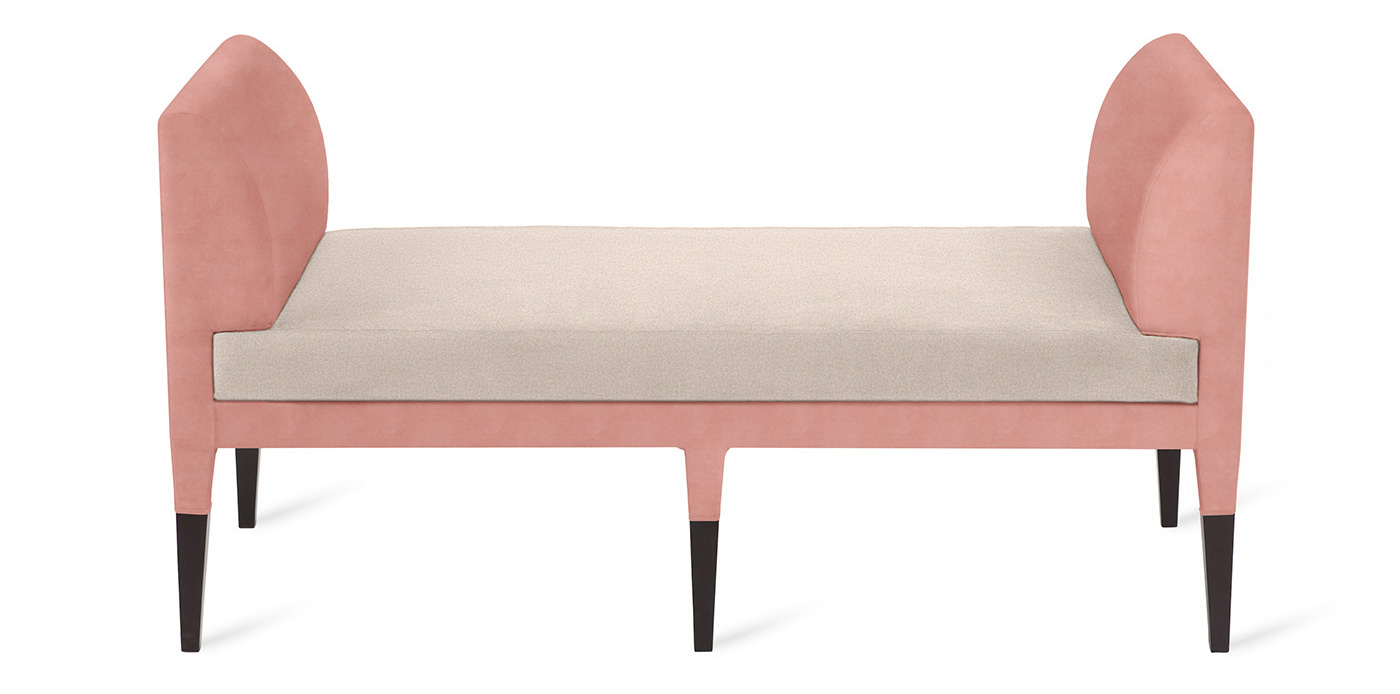 Pink and peignoir-ready, the Hayworth Bench channels the allure of a bygone era as well as contemporary simplicity. A knockout at the foot of a bed, in a hallway or dressing room. 
Danvers Snack Table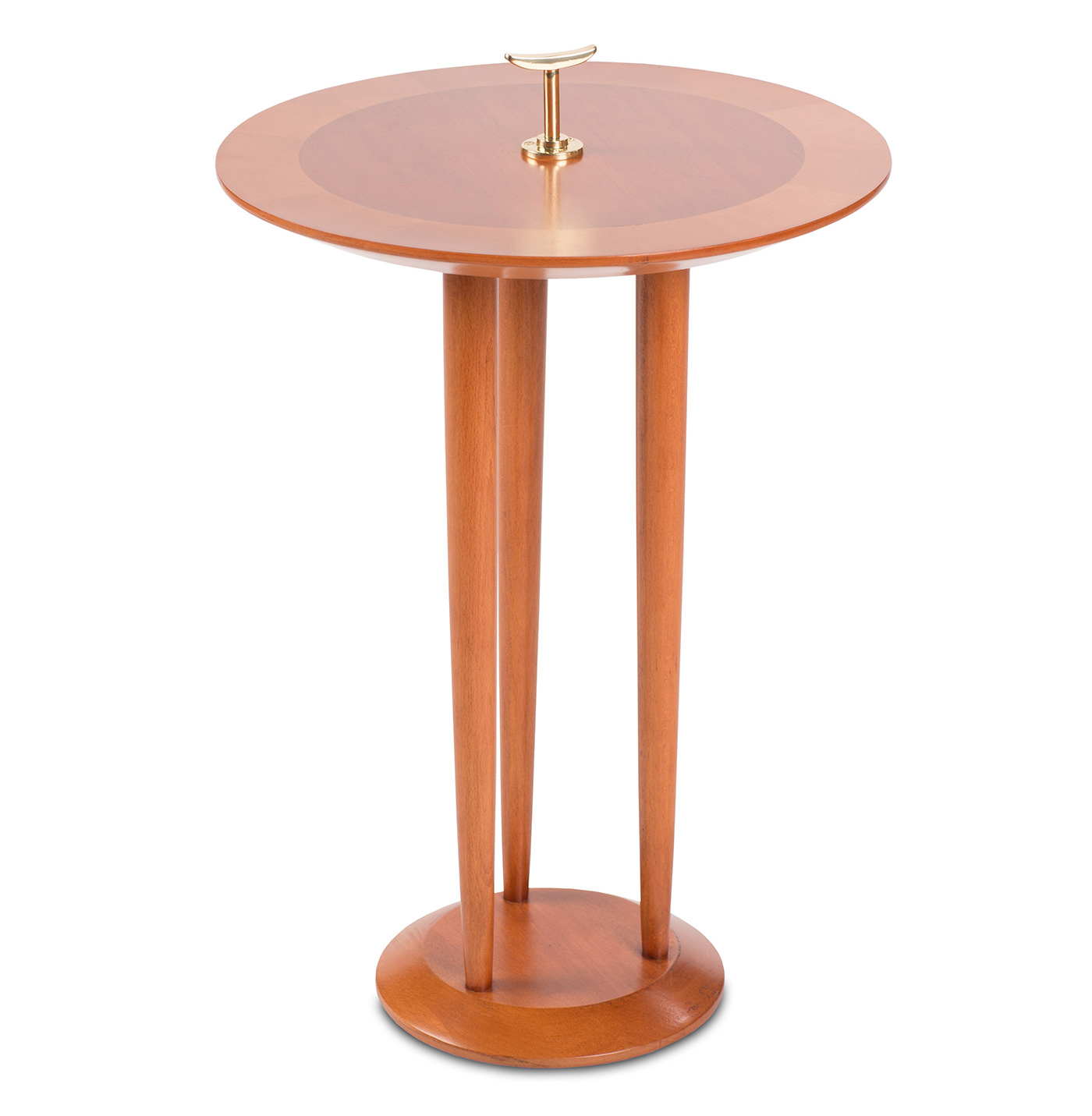 This slender, scene-stealing go-anywhere pedestal table is just big enough for a martini and a small plate of hors d'oeuvres.
Click here to view the complete collection.
The Duncan Hughes Collection, which is overseen by Dowel cofounders Ray and Joanne Hallare Lee, is available online at www.dowel.furniture and www.duncanhughes.com. It can be viewed by the trade only by appointment at Duncan Hughes Interiors in Boston and by the trade and public at Dowel's Studio in Manhattan. For appointments, visit, www.dowel.furniture/pages/visit.