February 6, 2018 | Sandy Giardi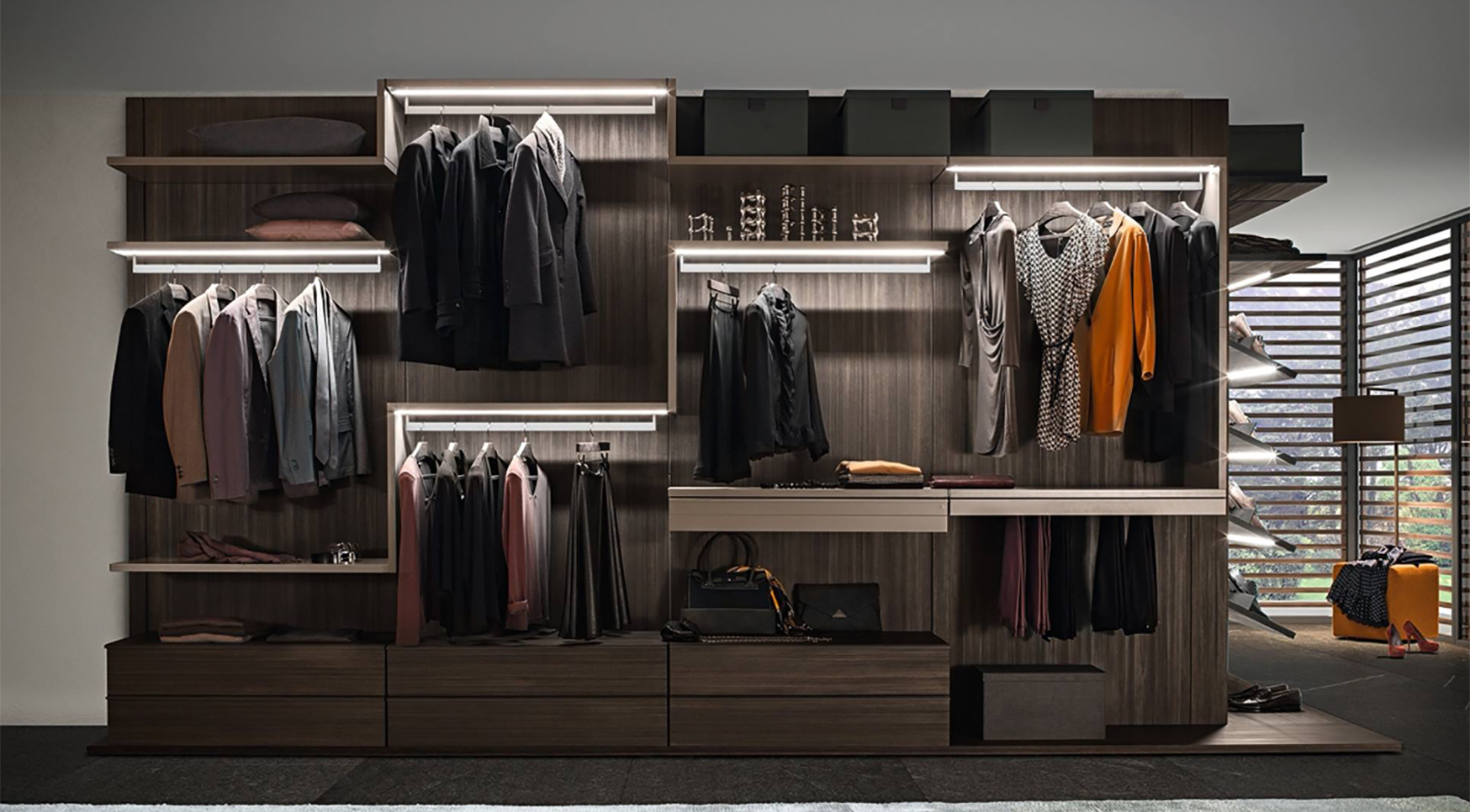 This time of year many of us feel compelled to get organized—and your wardrobe is a great place to start. IL Décor makes it easy (and fun!) to get your clothes and accessories in order with the Varius closet from Presotto Italy. Part of its new 2018 Floor Collection, the Varius allows everyone to have a sophisticated modern walk-in closet or wall unit, regardless of space and without altering the bones of your home.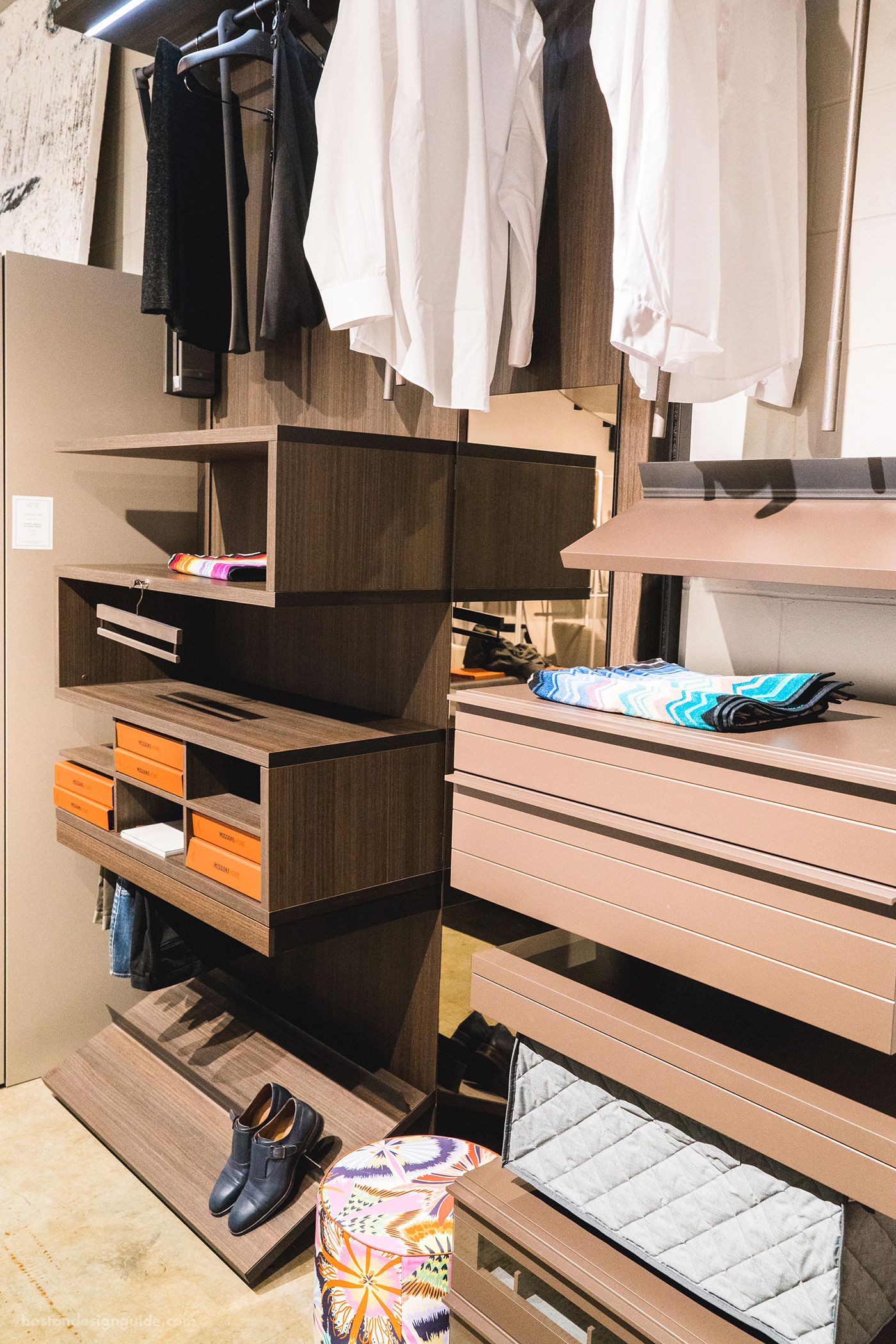 Photo by Liam McInerney
The Varius closet is as flexible as it is stylish and can be arranged to suit your needs. Hang your pants, jackets, blouses and dresses at their optimal rail height, stow your sweaters and pressed shirts in drawers and pullouts, and display your handbags, shoes and accessories for easy accessibility, making mornings far easier to navigate.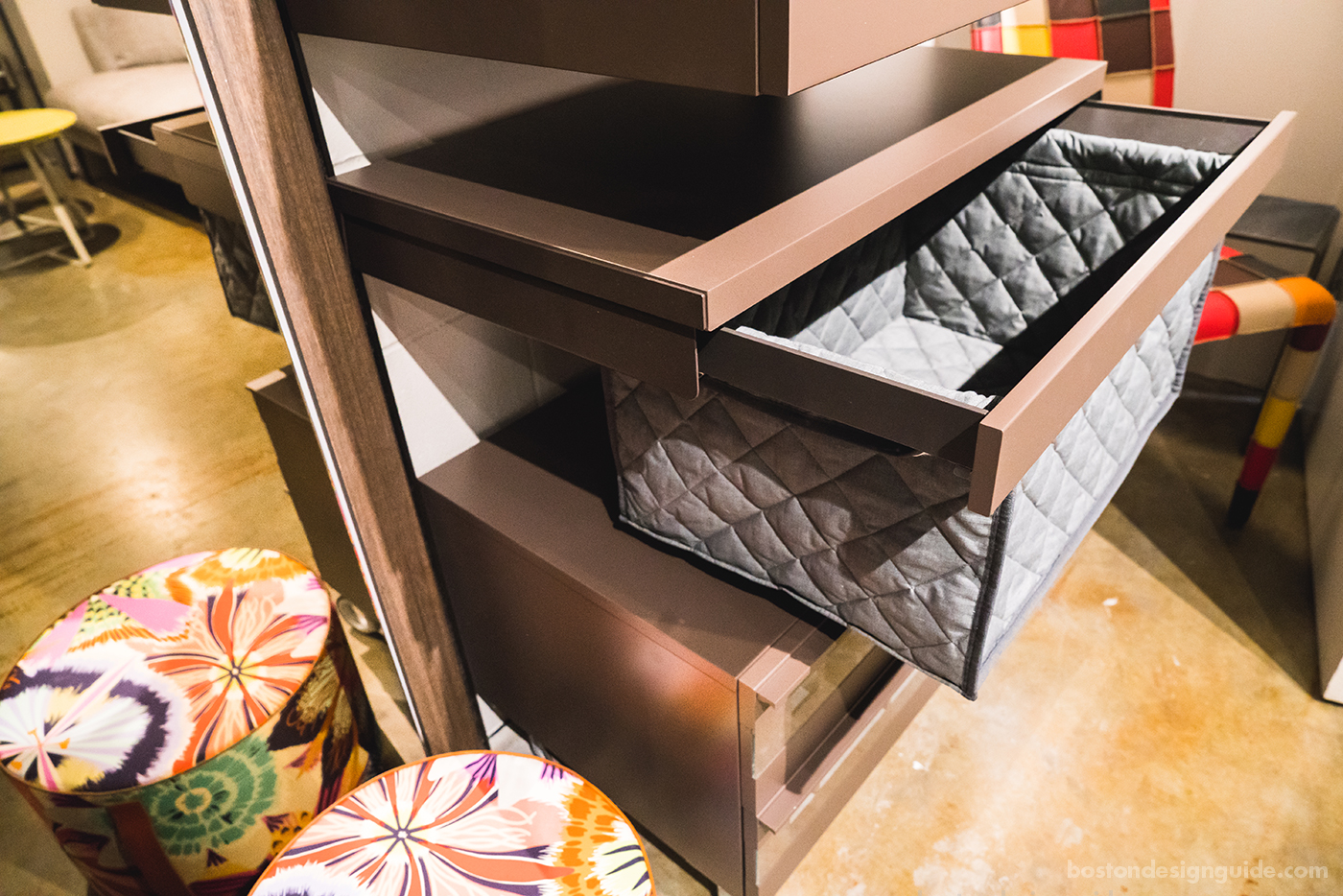 Photo by Liam McInerney
Open units and clear cabinetry keep the items you want to view in full sight (you can even light your unit for added visibility and drama), while sliding doors, drawers and hampers conceal the items you don't need to see. Plus, you can have fun styling your closet. There are four melamine finishes and 34 lacquer colors for the panels—from bright white, beige and taupe to orange, violet and red—as well as two glass and mirrored finishes from which to choose. Or, go rogue, and make the closet truly your own, by papering a few panels with the textures or wall covering of your room's décor.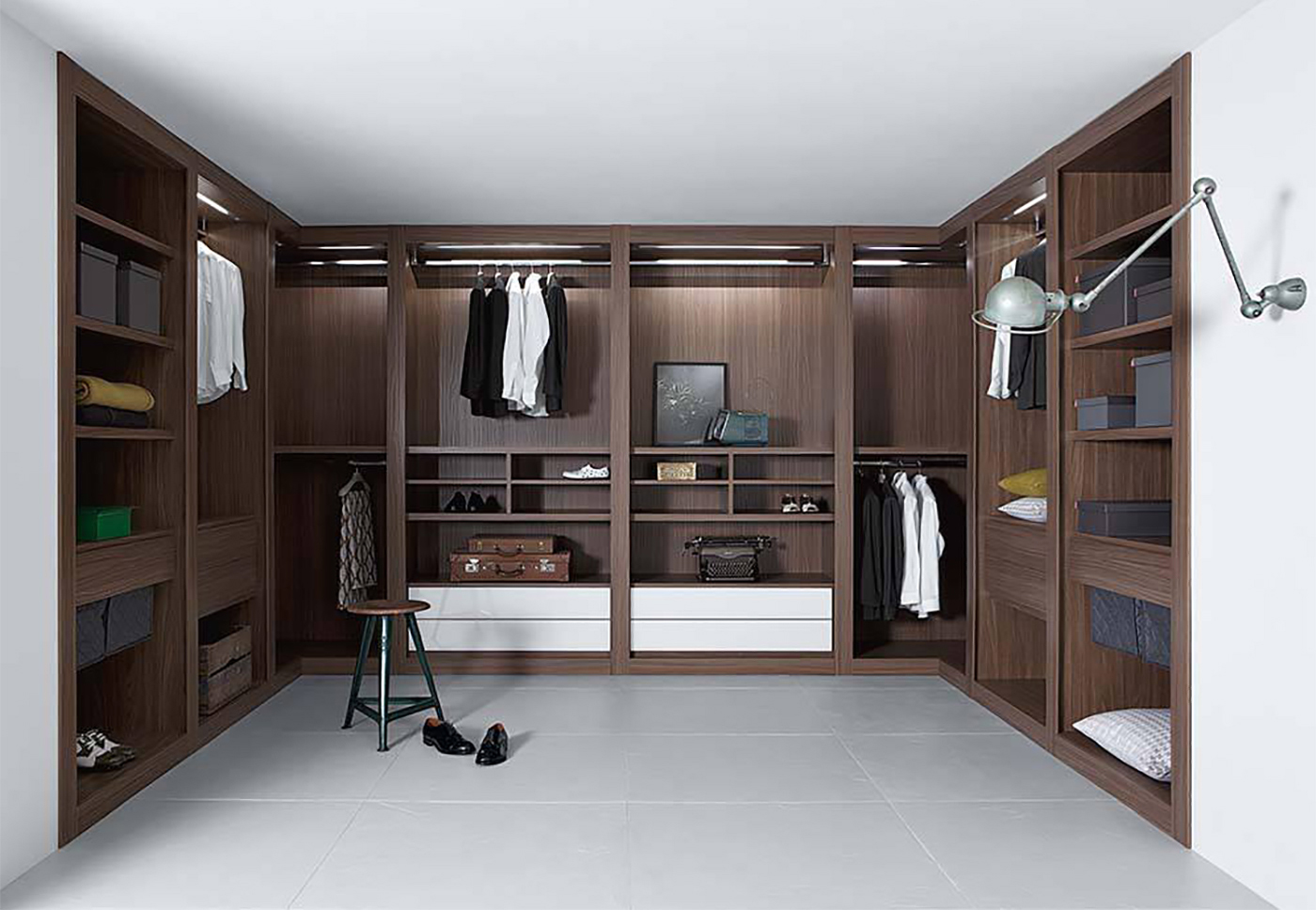 Because the system is freestanding, owners can turn an unused bedroom or den into the walk-in of their dreams or make good use of an expansive hallway. The design is also ideal for renters and those on the go; because it's removable, your custom closet can follow you if you move.