January 22, 2021 | Marykate Forte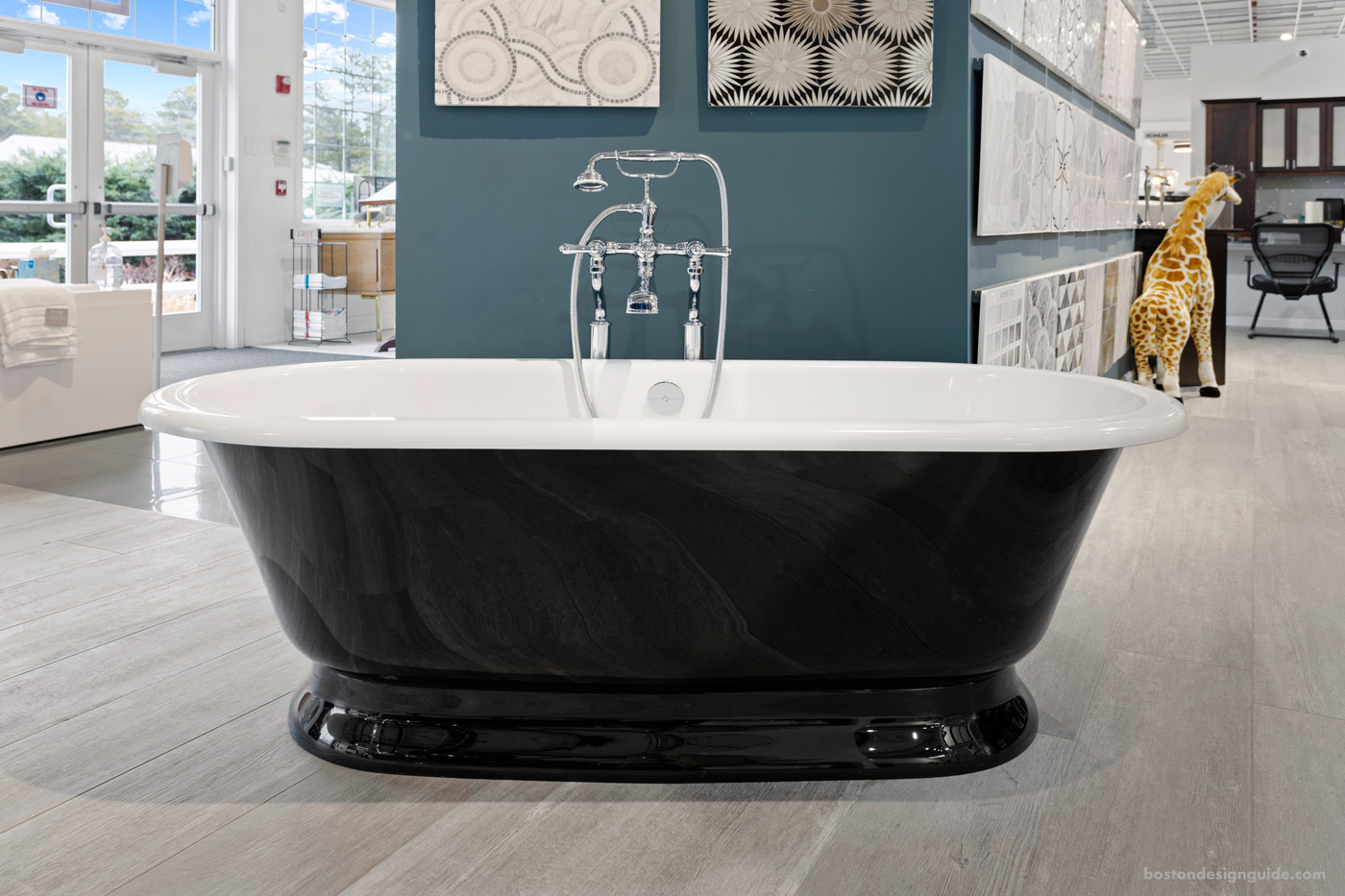 Luxury bathing is a work of art.
Crafted from volcanic limestone and resin, Victoria + Albert freestanding bathtubs are warm to the touch and magnificently comfortable. Personalize the exterior to complement bathroom décor, or let color take the reins and make a statement. Available in a range of designs varying from classic Victorian silhouettes to sleek modern styles, these bathtubs exude luxury and transform any space into a lavish sanctuary.
Quality and design set these bathtubs apart, according to Susan Semrad, the kitchen and bath consultant at Supply New England, Inc. who has been selling them for 18 years. "Craftsmanship, durability, color, and the large selection of styles and sizes make these bathtubs the best of the best," says Semrad.
Matte white, matte black, gloss black, anthracite, light gray, and gray stone are the six standard paint finishes in stock, in addition to 194 colors in either gloss or matte finishes. From neutral shades to eye-catching tones and dark hues, the wide spectrum of colors satisfies all style desires.
Graceful, sloping waves and subtle angles are expressed in an array of 33 different bathtub styles. "From contemporary to claw foot, there is a style that compliments every customer's needs," says Semrad.
Ranging from 50 to 74 inches long, the bathtubs command attention and are lighter than most, weighing between 115 and 220 pounds. The elegant design makes them a centerpiece in any luxury bathroom, with very little maintenance. Each finish is multi-layered using a catalyzed paint, making them resistant to scratches, stains, and chips, and exceptionally durable.