March 7, 2017 | Jen Harvey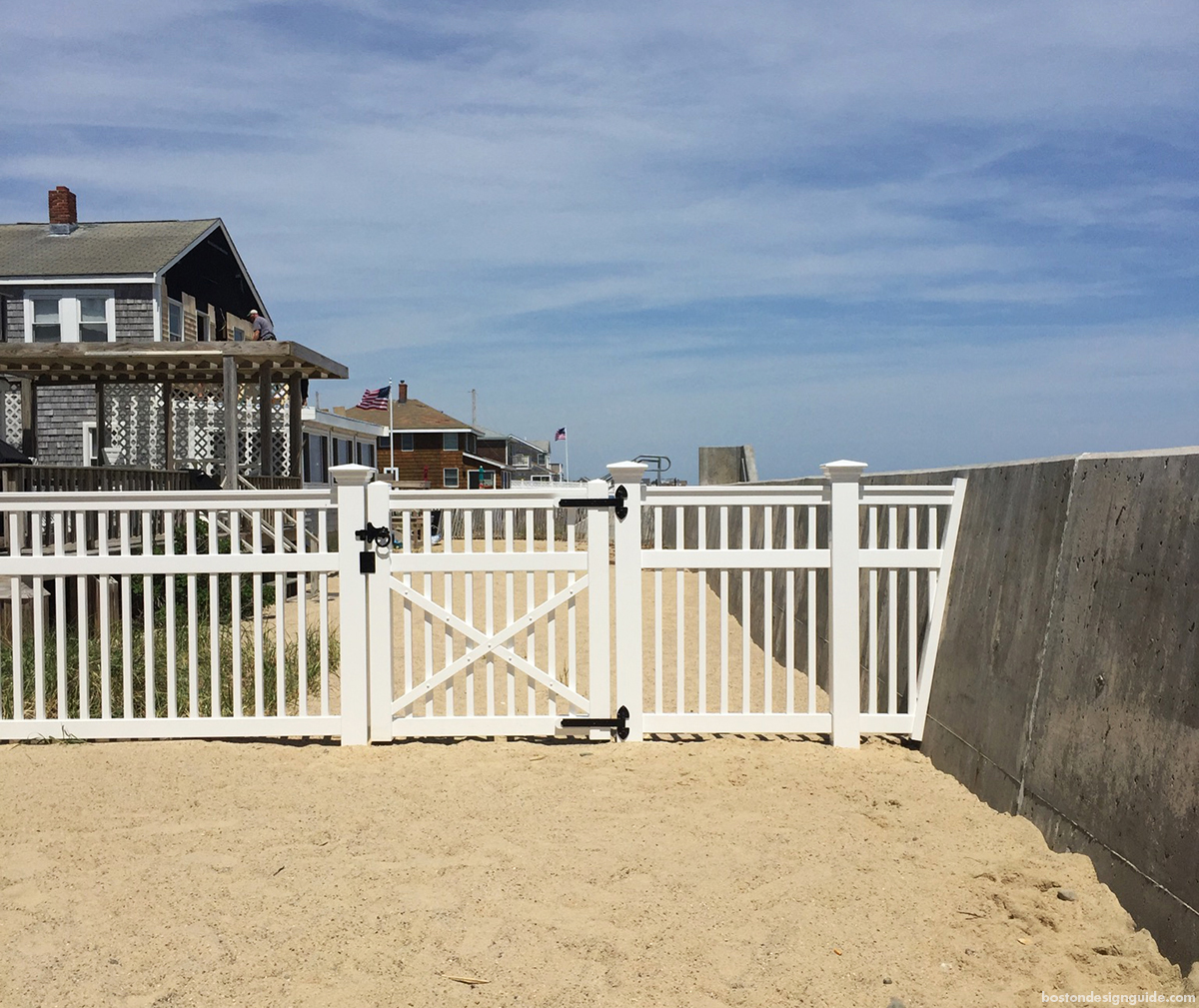 Get ready for spring! As you begin to thaw out from the cold and dream of backyard barbecues, here are some simple ideas for enhancing your outdoor home and garden area from the experts at Perfection Fence.  
1)    Create an enchanting entrance – Adding an elegant arbor or entrance pergola can enhance any entrance and make a dramatic statement for all who enter your property.  Start by surveying pathways to your house and garden then consider arbors designed to match or compliment elements such as a fencing or walkways. 
Above: Perfection Fence's Mt. Vernon Line of ForeverVinyl fencing and elliptical Grand Arbor with English Lattice side panels & keystone adornment beautifully enhance the look of this traditional Cape Cod style home.
2)    Section off to create a sanctuary – Adding an attractive privacy fence can turn any backyard into an outdoor oasis.  These fences can create a discreet space ideal for both entertaining and quiet reflection. Here's an example including a Western Red Cedar fence used to elegantly section off the Japanese Garden style space and create a truly tranquil retreat.

Below: This classically styled vinyl privacy fence with diagonal lattice topper creates a setting for quiet outdoor dining.  
3)    Upgrade Stairway & Deck Railings – Railings serve a vital function in keeping friends and family safe.  However, they can also be used to enhance your home's aesthetics and beautifully frame your view.  Crafted designs utilizing long lasting, low-maintenance materials like vinyl or aluminum will ensure your enjoyment for years to come.
4)    Transform any Space with a Pergola –  If you wish to dramatically enhance your outdoor living area, think pergola.  For spaces large and small,  a custom designed pergola will beautifully frame your porch or deck and create an entertaining area ideal for gathering with friends and family.  Start reviewing pergola ideas online and all around you for inspiration then contact experts to help you create the perfect design for your outdoor space.  
5)    Brighten your fence -  You can freshen your outdoor area with simple upkeep and maintenance. Wood fences will fade over time so it is important to clean and stain the wood every 6-8 years depending on the location of the fence.  If it's buried in vegetation or located near the sea, we recommend staining every 4-5 years.  High grade vinyl fence products make this process much easier because there is no need to stain! Simply power wash every few years to keep it looking like new.
For more ideas or a free design consultation, contact the experts at Perfection Fence.