April 4, 2018 | Anonymous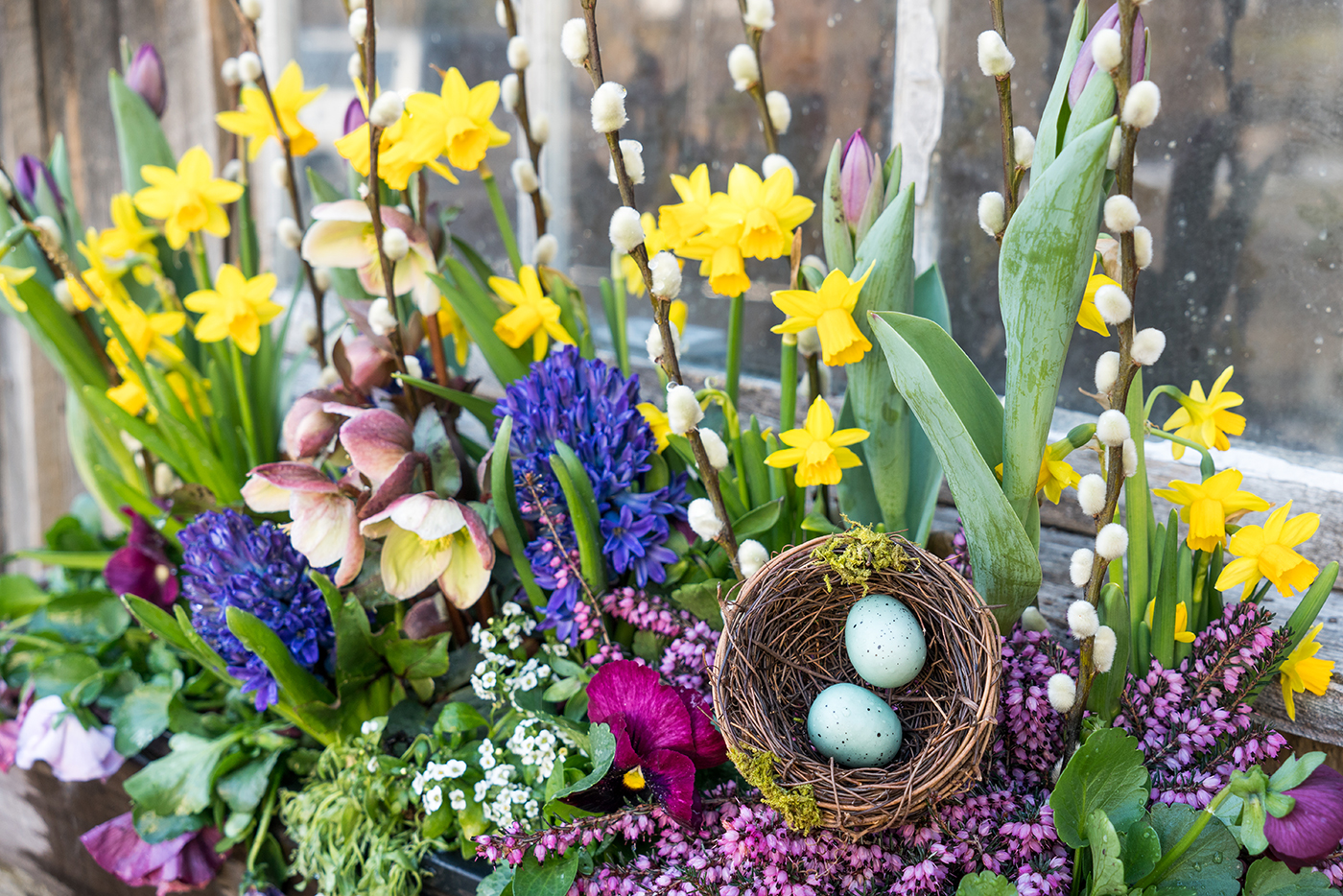 Now that spring is almost here (er, we hope!) it's time to say goodbye to pine cones, evergreens and holly and hello to spring greens, pussy willows and pansies.

Just before Easter, I headed to Stonegate Gardens in Lincoln, window boxes in hand, to give my containers a much-needed spring makeover. I love changing up the arrangements each season to give my antique barn a fresh, updated look.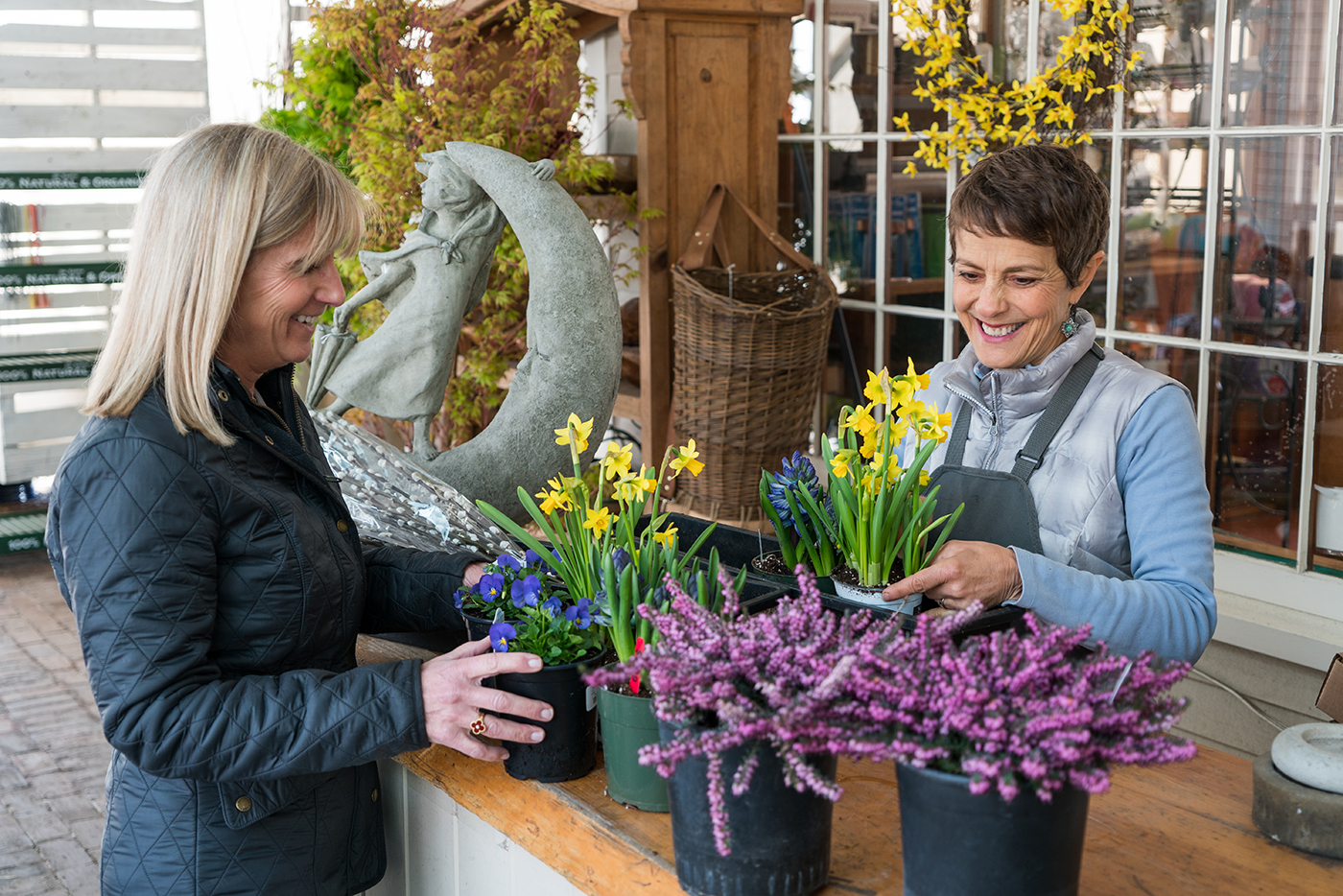 On this visit, Barbara Hoey of Stonegate and I selected a color palette comprised mostly of purple and blues and sunny yellow. We went with pussy willows for height, delicate tete-a-tete miniature daffodils (which actually look like they're in conversation), hyacinths, pansies, heather and my new favorite, hellebores. Each window box was crowned with a small bird's nest with eggs to add interest and a sense of mirrored symmetry.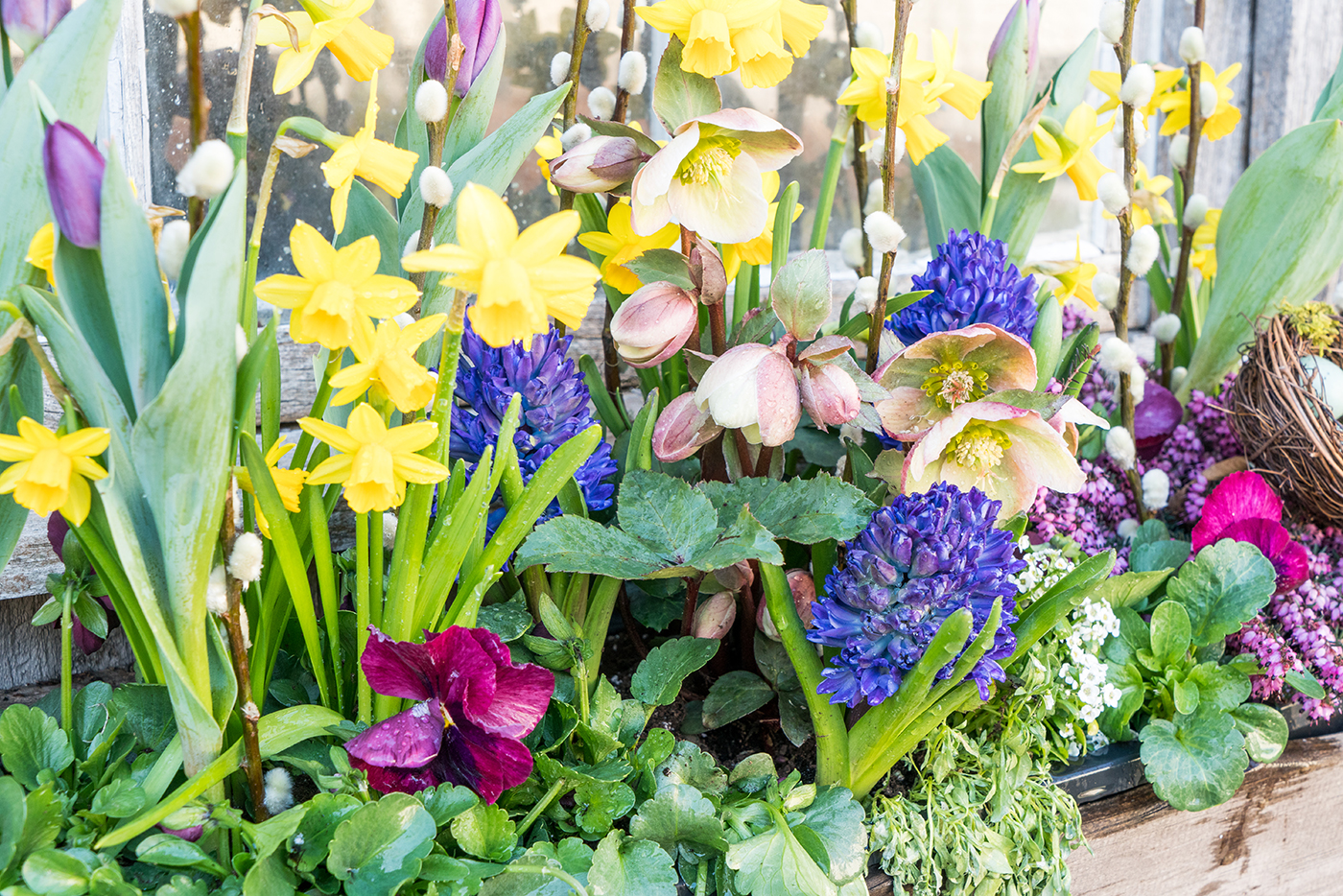 While I was there, I also had my friends at Stonegate Gardens update a wrought-iron planter that I keep on the stoop, to tie in the flowers by my entrance with the barn.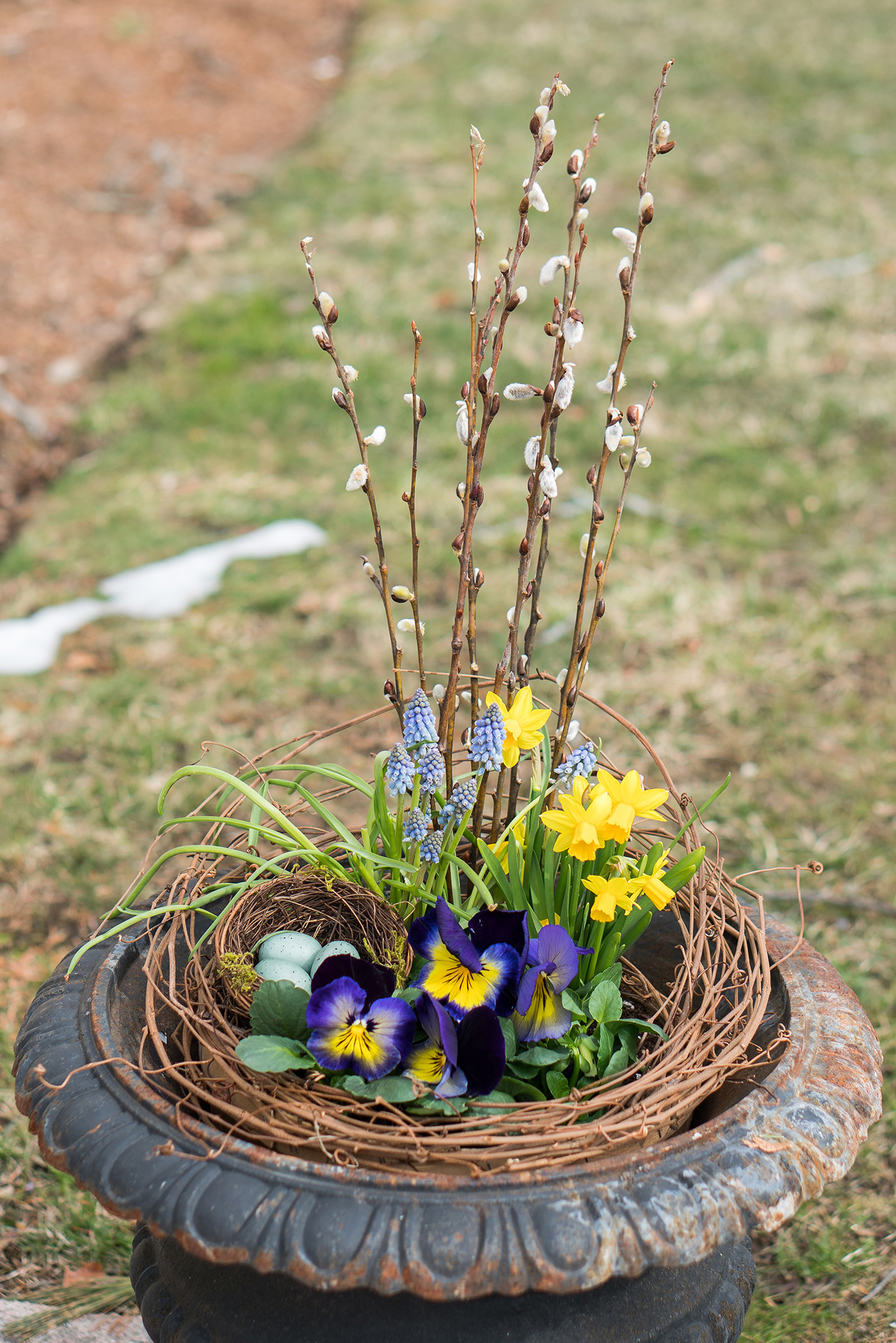 I'm thrilled with my window boxes' spring transformation. The composition is vibrant and gorgeous yet hardy and can withstand swinging temps until I swap them out again around Memorial Day for my fair-weather friends, summer annuals.
PRO TIP: Hellebores and heather are perennials, and can be planted in your garden after they've made their window-box appearance.
Photos by Liam McInerney