May 20, 2020 | Melanie Perillo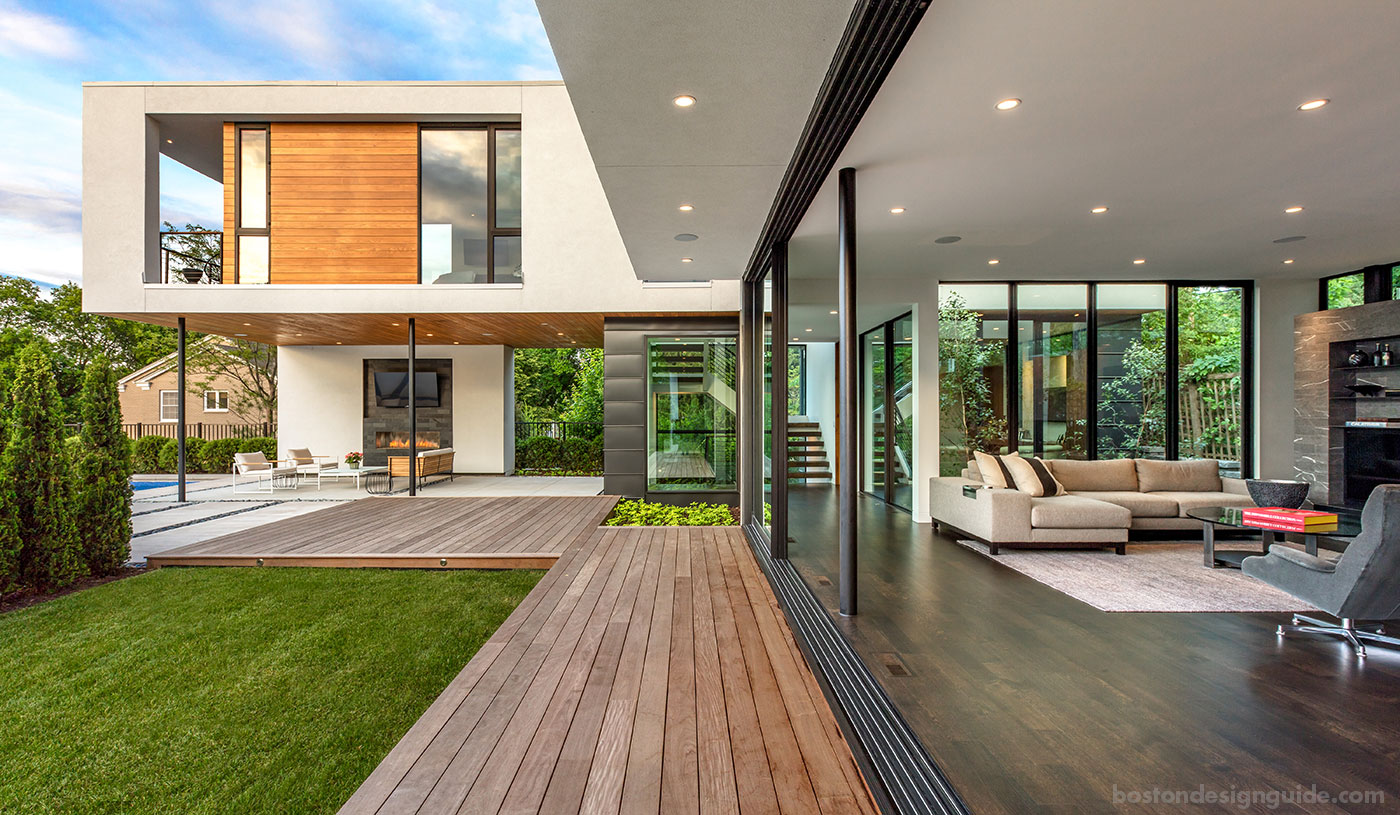 This time of year, more than any other, brings a thorough appreciation for the outdoors here in New England. With its warm weather, grass-green landscapes and plenty of sunshine, I know I for one greet the season like a dear friend I haven't seen in ages. Here follows a few of my favorite designs that, in my mind, brilliantly and beautifully celebrate the elements.
Window Display, above
Though I'm a traditionalist in practice, my inner self has a total appreciation for the modern California style of living that blurs the lines between indoors and out. In the Twin Cities project pictured above, the products of Western Window Systems were key to a design that is spare, stunning and good for the soul. Click here to see more of this impressive home, and the window and door styles used.
Perfect Pergola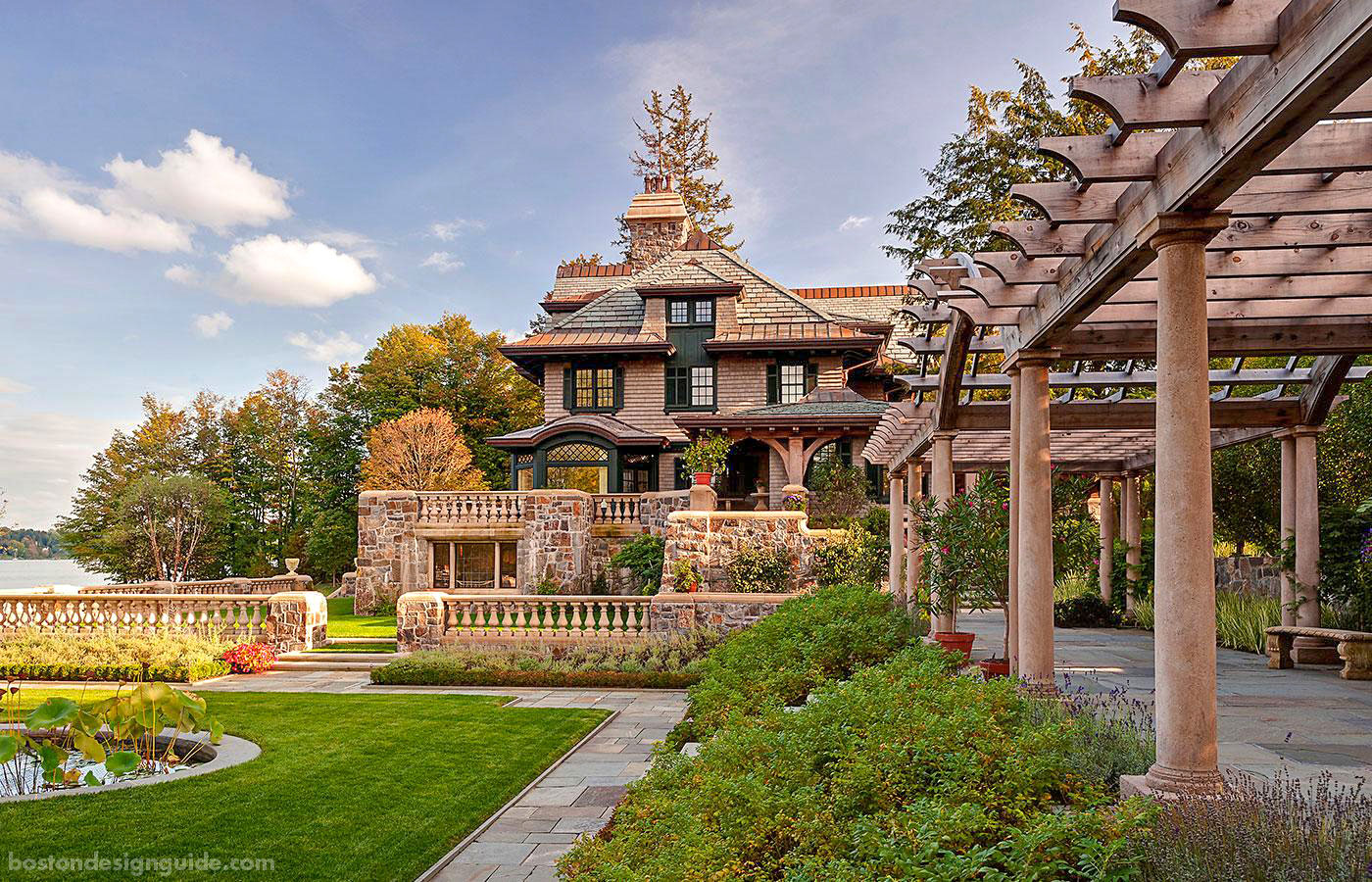 Architecture by Meyer & Meyer Architecture and Interiors
I have always loved the romance of a pergola, but this shaded walkway for a manor on New York's Lake Skaneateles is truly extraordinary. Indeed, the entire estate, designed by Meyer & Meyer Architecture and Interiors, is something out of a fairy tale, and the fact that it was a new construction but looks steeped in time is unbelievable to me. Click here to see more of the upstate manor. 
Ultimate Widow's Walk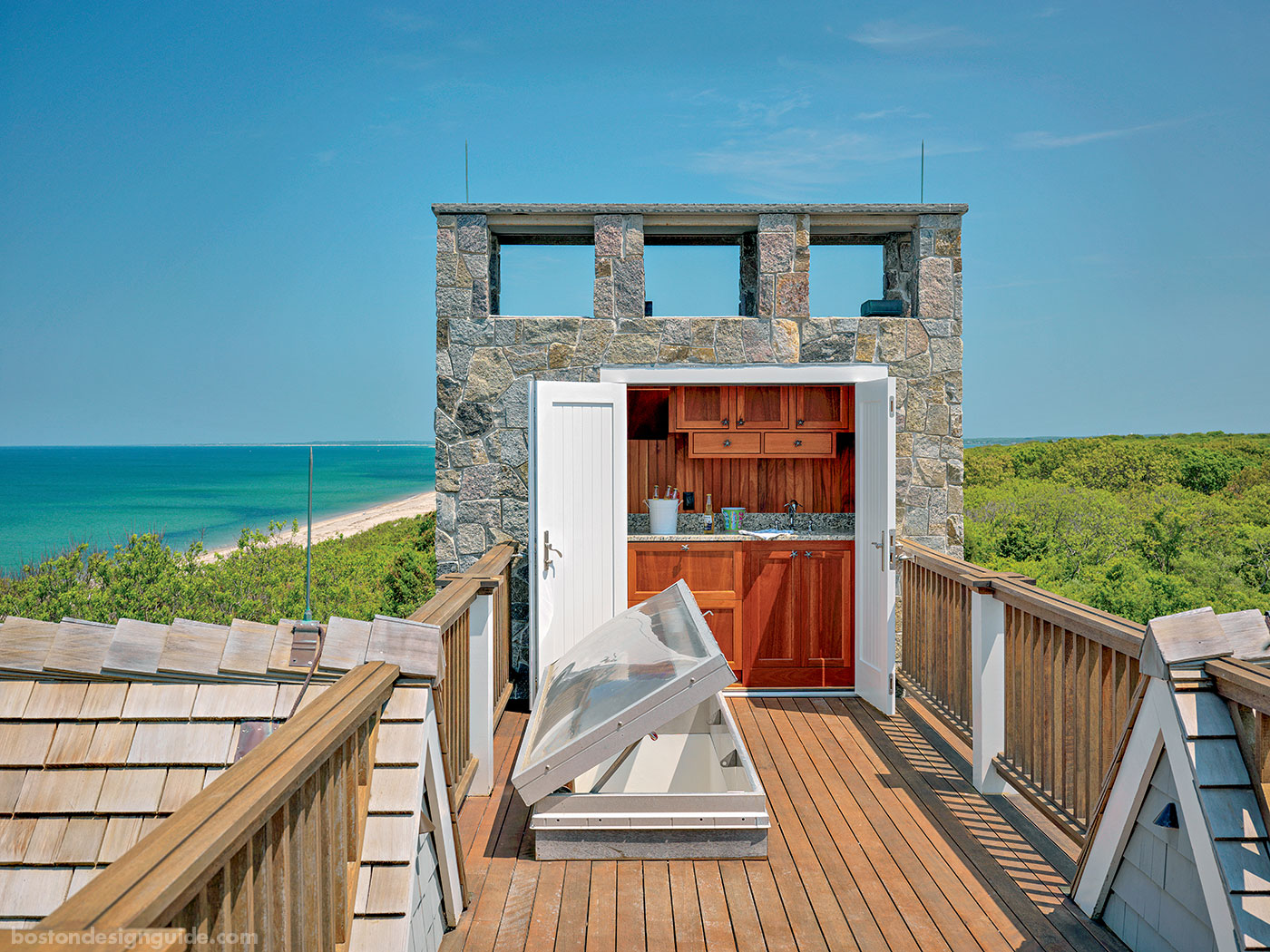 Architecture by Duckham Architecture & Interiors; construction: The Bishopric Companies; photo by Richard Mandelkorn
Along with its picture-perfect views, I'm enchanted by the design of this oceanside rooftop deck conceived by Duckham Architecture & Interiors. A wet bar, hidden within a faux chimney, features a dumbwaiter that makes its ascent from a butler's pantry below.
Top image: Courtesy of Western Window Systems; photo by Paul Crosby