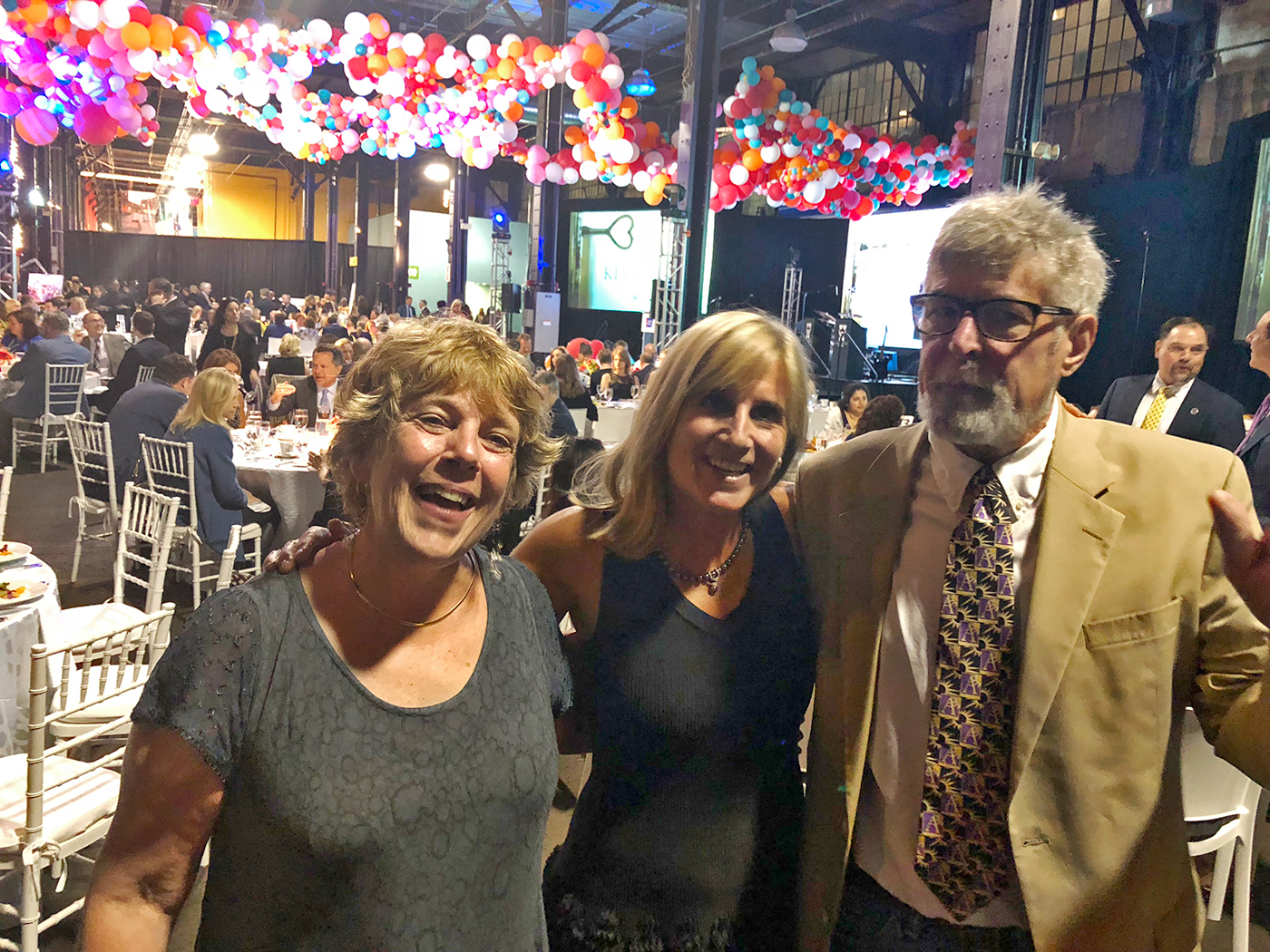 The American Cancer Society's Annual Key Gala, held last Thursday, May 3rd, is an event close to my heart. I remember standing alongside the late Mayor Thomas M. Menino and Joyce Kulhawik when they raised the first beam of Boston's Hope Lodge (designed by CBT Architects) in 2008, and chairing the very first Key Gala that launched the construction mobilization a few years prior to that.
Today, the doors of the AstraZeneca Hope Lodge have welcomed nearly 3600 guests, providing patients undergoing cancer treatment in Boston's premier hospitals with a refuge, transportation and support.
I am heartened by the response and success of the Key Gala and the American Cancer Society's initiative. While it's always a bittersweet event, this year's gala was especially so. My good friend and co-chair Cindy Lombardo, who was known by all for her commitment and support of the Lodge, lost her battle to cancer earlier this year.
In honor of Cindy's passion and drive, and to make her impact a fixture of the Key Gala, the Service Above Self Award was renamed the Cindy Lombardo Service Above Self Award. Traditionally, this award has been given to a volunteer who has truly gone above and beyond for the Lodge; Cindy herself was last year's recipient.
This year, Ken Martin of WinterWyman received the first Cindy Lombardo Service Above Self Award, and Cindy's son, David, made the presentation. Ken has been a longtime supporter of the Lodge, serving as corporate council chair for years, and cooking dinners at the Lodge, and he now supports the ACS in an even larger way, as a member of the New England board. It was both heartbreaking and gratifying to see the works of both these individuals distinguished in this way.
The event itself, presented by State Street, was stunning. Held indoors and out at The Warehouse at The Black Falcon Cruise Terminal, supporters enjoyed dinner, dancing, entertainment, a live auction and a water display out in the harbor by a Boston fireboat. Most importantly, however, the evening raised almost $900,000 to benefit the AstraZeneca Hope Lodge.
Sadly, Boston's Hope Lodge is filled to capacity and has a lengthy waiting list. Like so many others, I await the day when cures curtail the need for such services. But until they do, I'm honored to be involved with this important environment that strives to encourage and improve the quality of life for those battling cancer, and where a candle is always lit in the window.