October 15, 2014 | Anonymous
The Powers Gallery in Acton, Massachusetts has recently seen the arrival of new pieces by artists Peter Batchelder, Teri Malo, Iris Lee Marcus and Robin Remick for their fall displays. 
Peter Batchelder's piece, "Old Brewster," shows a farmhouse rendered in the beautiful colors of the season, and will be on display starting in September.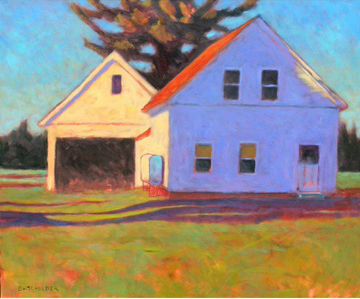 Teri Malo's oil piece, "Inside Autumn," will be on display starting in October as part of the Powers Gallery's fall show, "Natural Affinities." Malo's piece features the subdued hues of late fall as seen in the reflective surface of a pond.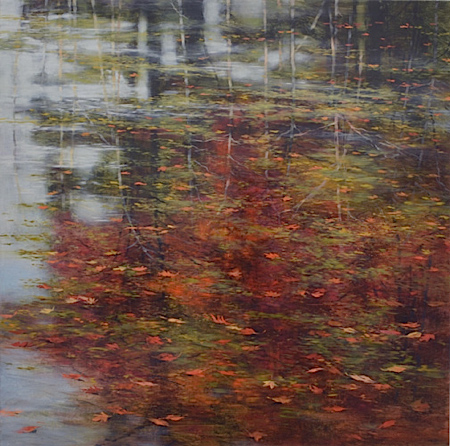 Her piece "In the Footsteps of Thoreau" will also be on display as part of the show.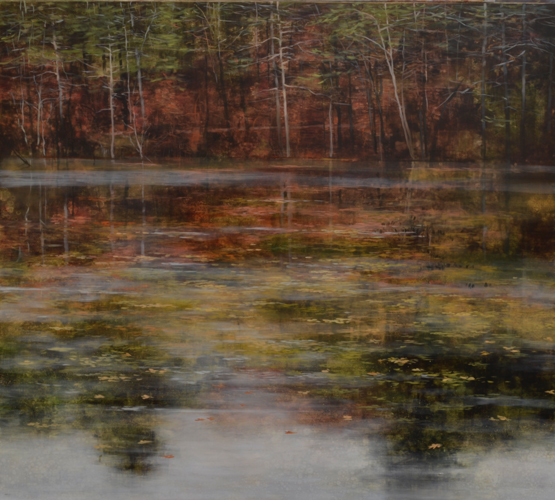 Teri Malo concentrates on water scenes and with using the reflective property of water as inspiration. The other artists in the show, Iris Lee Marcus and Robin Remick, work exclusively with abstracts. Marcus uses layers of patina and paint to create texture and color, while Remick uses layers of oil paint on aluminum, depicting light and shadow in her work.
Join the Powers Gallery for their opening reception on October 18th from 4-7 PM. The show will continue through November 15th.