November 22, 2016 | carly stewart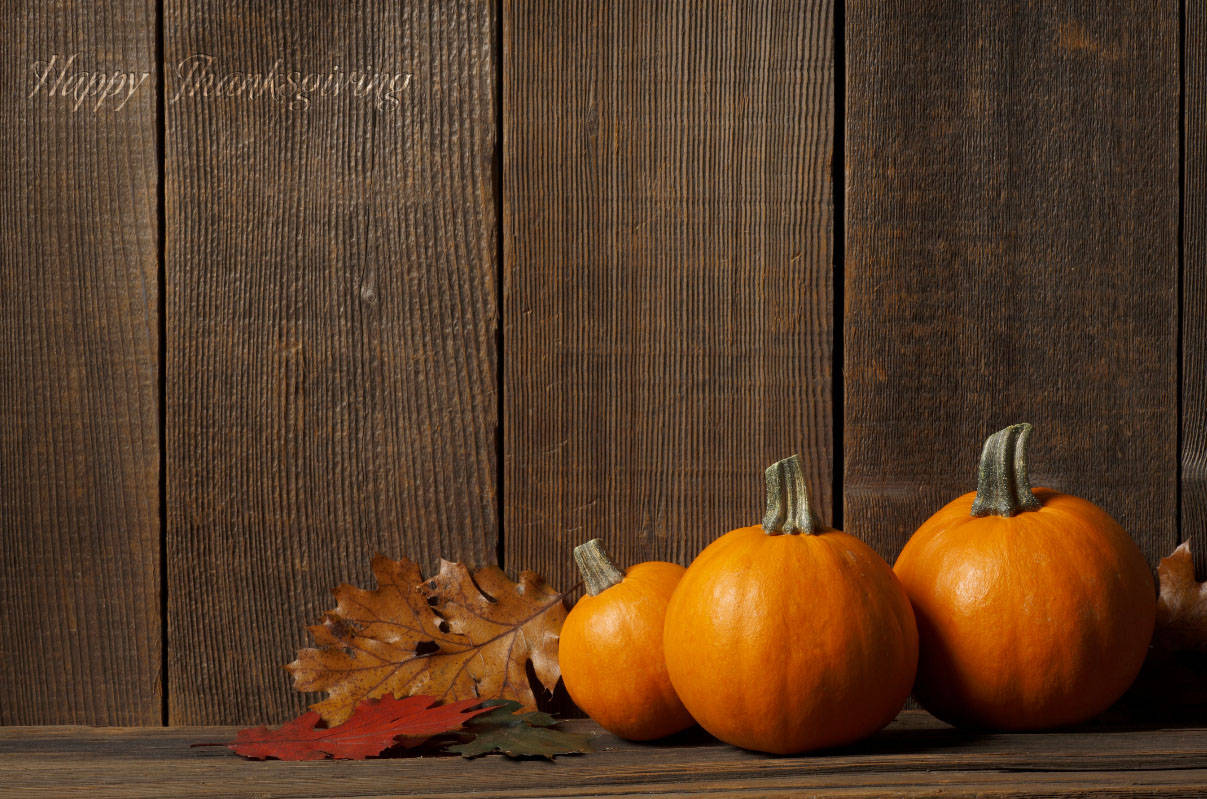 What Are You Thankful For This Season?
We asked BDG home professionals what they are thankful for in their homes this year; whether it be the comfiest piece of furniture they own, that decoration or accessory they love to show off, an appliance they can't live without, or simply their favorite room in the house. Here are some of the responses…
_______________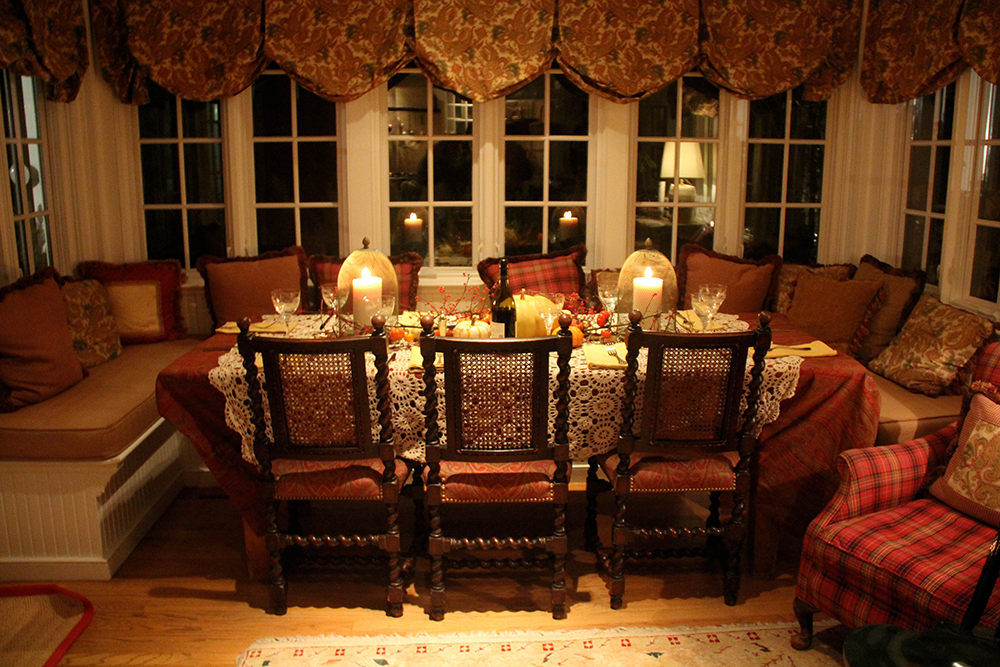 Every Thanksgiving we gather as a family around the dining room table - that is something I am thankful for every year.
- Patrick Ahearn Architect LLC
I am thankful for the images that surround me and the amazing adventures we've shared as a family.
- Elizabeth Benedict, Elizabeth Home Décor and Design


One of KR+H's favorite photos of great customers enjoying their kitchen.
I'm so thankful for all the memories in our family's kitchen. I love how KR+H's Paul Reidt expresses a kitchen's charm in our Kitchen's video (see video below)
- Linda Kochman, Kochman Reidt + Haigh Cabinetmakers
"We think kitchens are charmed places.[...] It's the place where memories are created. It [serves] as a setting for so many human experiences. I especially think of this when there are young children, wondering if they are going to bring images of this place into their future. Kitchens are social spaces. Kitchens are places where you have conversations with each other and your family, where homework gets done, where you might have a glass of wine [...] to decompress and discuss the issues of the day."
KRH / Cabinetmakers / Kitchens from Nick Kelsh / KWD on Vimeo.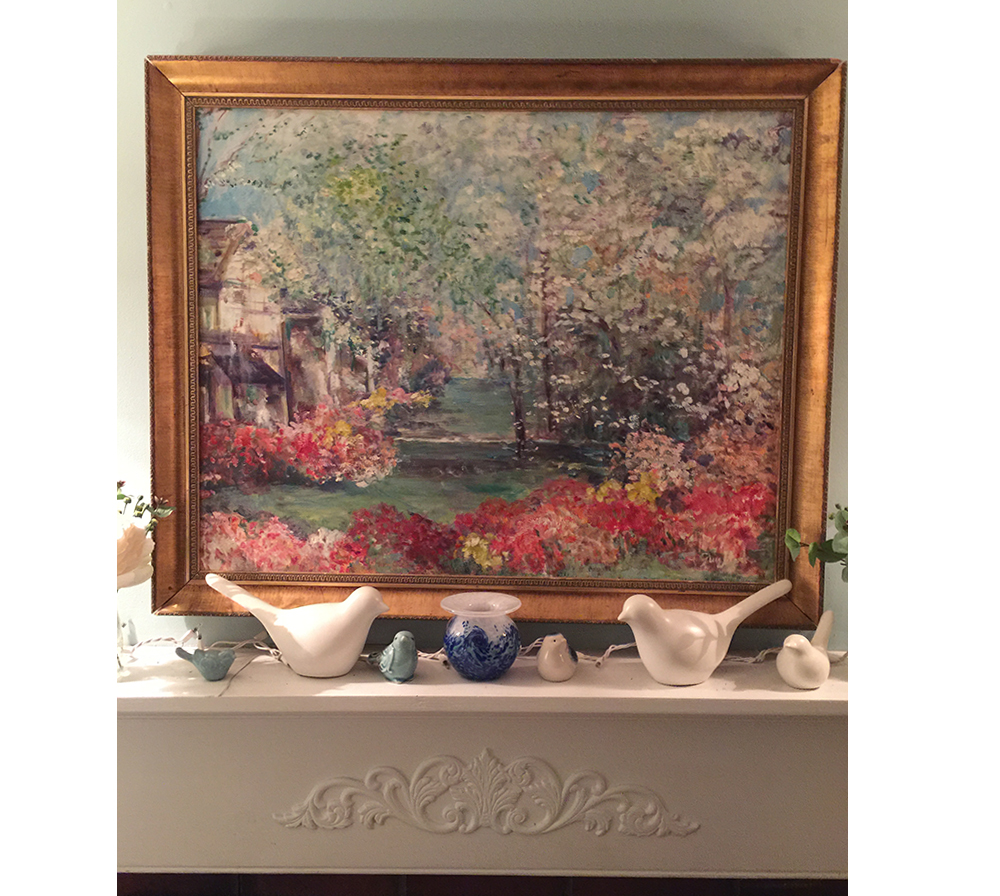 In addition to our two teenage boys that are home for the Holiday, we are grateful for this beautiful painting by Nick's mom that holds a very special place in our hearts.
- Leslie Mark, DC Home Systems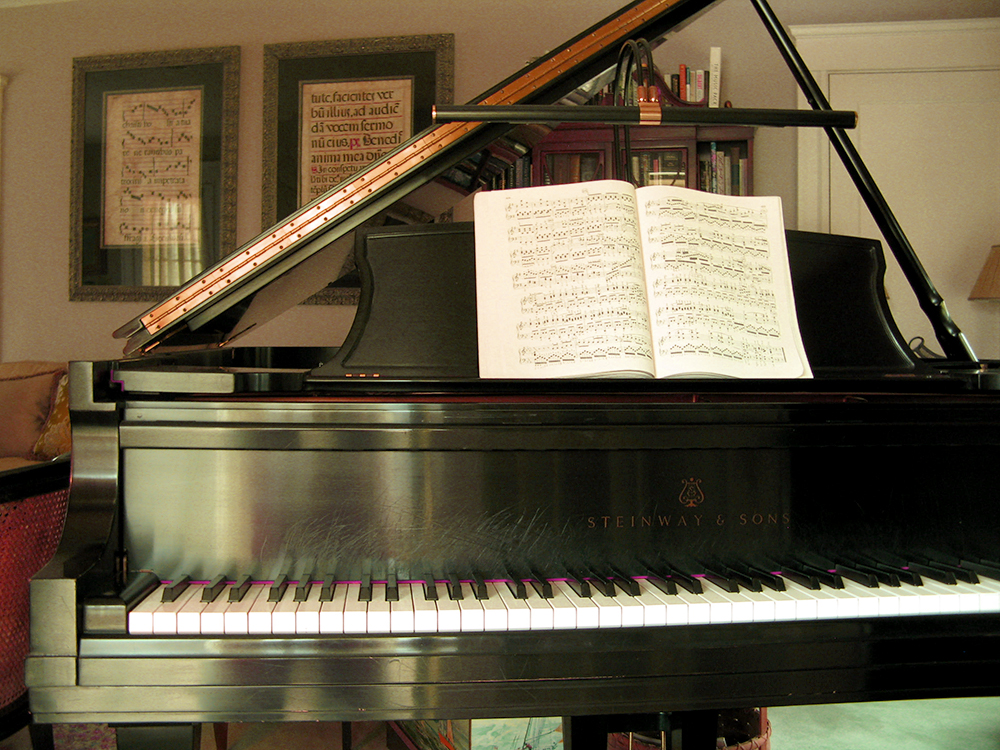 John and I are thankful for the gift of music in our home. Our Steinway grand piano has provided hours of enjoyment for Sally, who studies regularly, and plays for our guests at dinner parties. It also has allowed us to host soirees in our home for gifted piano amateurs, filling the house with gorgeous music. The art of music is a close corollary to the art of design and helps us recharge our batteries. For this we are grateful.
- Sally Wilson, Wilson Kelsey Design