August 4, 2015 | Anonymous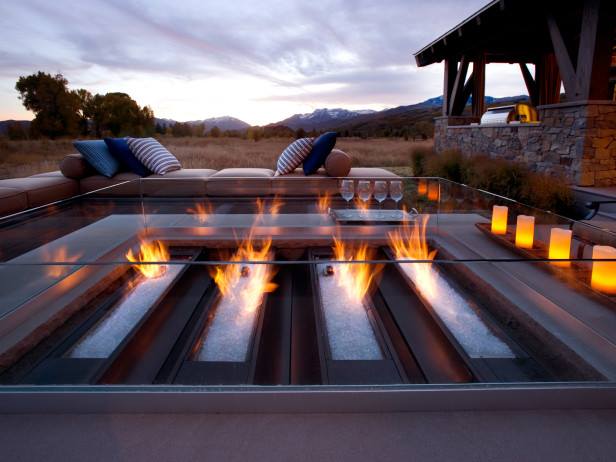 Commonwealth Fireplace shared this stunning shot of an outdoor fireplace, complete with an awesome mountain view. 
This weekend, July came to a close, but summer is still in full swing! With the heat and sunshine we've had the past few days, it's all about the great outdoors here in New England. Here are some of our favorite posts from the weekend. Remember to use #BostonDesign on your photos to be featured next week on the blog. 
Boston Common Magazine shared a piece on Boston Homes and Boats With Sun-Filled Spaces. Written by Kristine Kennedy, the article featured a gorgeous Cape house by our very own Morehouse MacDonald and Associates and C.H. Newton Builders.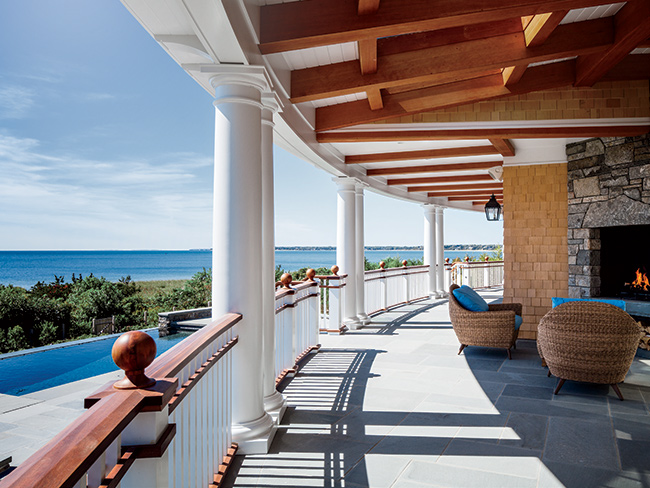 "Designed by John MacDonald, this 1,300-square-foot radius porch features two flying staircases to the pool below, creating a layered view.
Architect John MacDonald (Morehouse MacDonald and Associates, 3 Bow St., Lexington, 781-861-9500) initially thought he was designing a classic captain's house. His clients had purchased a Cape Cod site with expansive southern vistas and a slope leading down to the ocean. Their new 10,000-square-foot summer home would accommodate a large extended family, and a house-width back porch would maximize warm-weather entertaining. A traditional design would do the job, MacDonald thought. "But it morphed into something more dynamic and more open-air," he says.
While you do get the sense of a classic captain's house in the front, the back is much more distilled, emphasizing the views and modern indoor/outdoor living. The centerpiece of the rear is the 1,300-square-foot outdoor radius porch, which recedes back toward the house at the ends. A radius porch has some big advantages, says David Newton of C.H. Newton Builders (549 W. Falmouth Hwy., West Falmouth, 508-548-1353). "No matter where you sit on a radius porch, you get a better view of the beach and the ocean," says Newton. The curve also helps soften the visual impact of the porch on the surrounding landscape, executed by Horiuchi & Solien Landscape Architects (200 Main St. No. 202, Falmouth, 508-540-5320." Read the rest of the article here. 
Walpole Woodworkers shared this beautiful white pergola. We think this would make a beautiful entry to a backyard garden or terrace.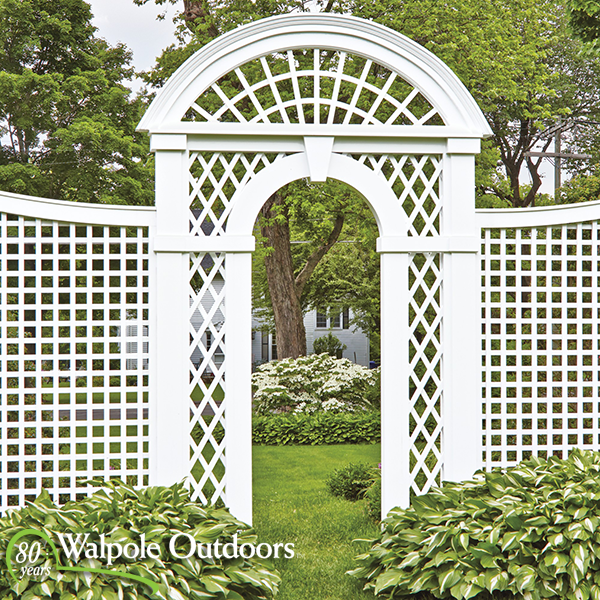 "What an entry!"
Clarke made a splash at the Boston Seafood Festival, as award-winning chefs made gourmet concoctions on their Sub-Zero and Wolf Kitchen appliances.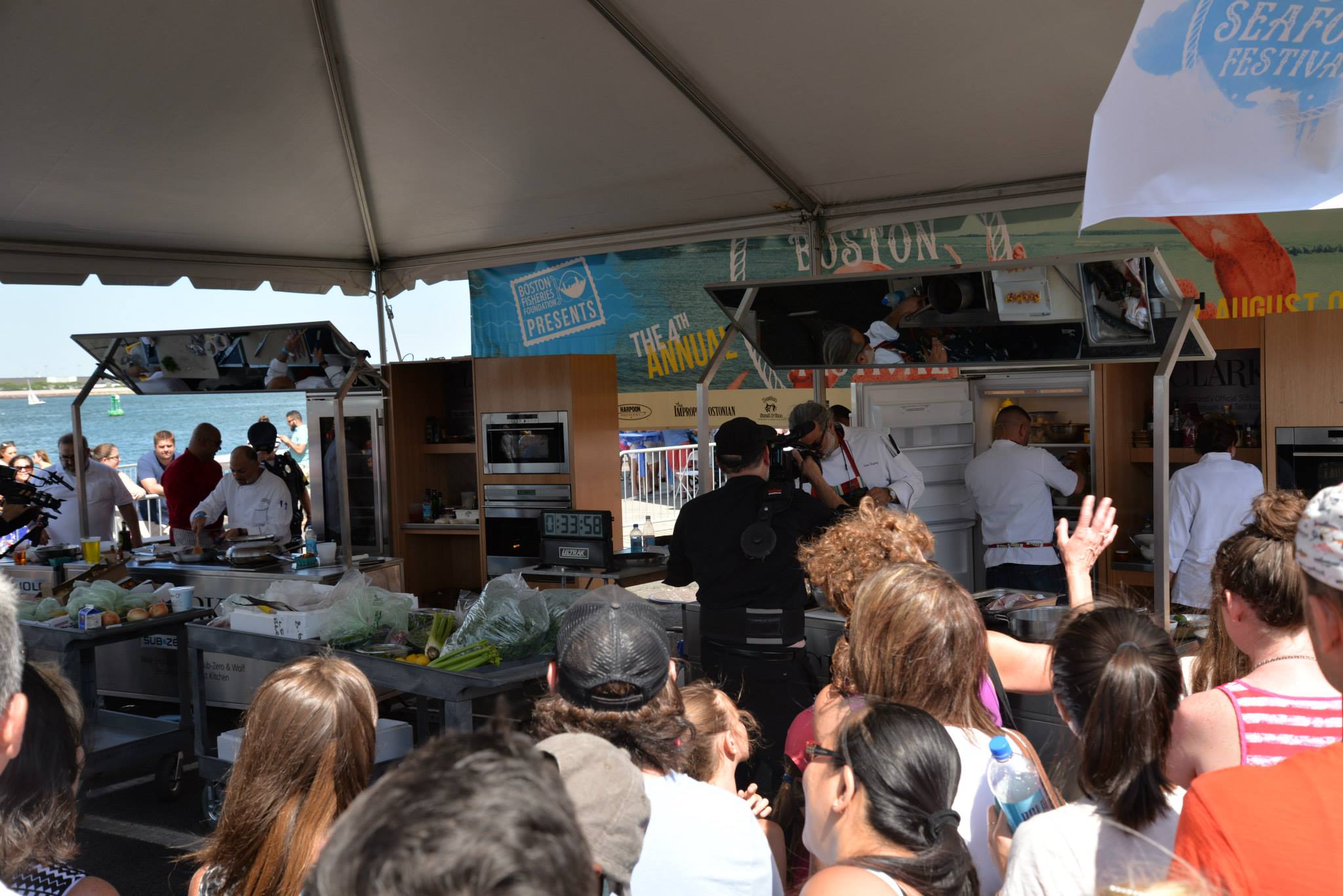 "We love when the city's best chefs take the helm of Clarke's Sub-Zero and Wolf kitchen theater! Great chefs, unbelievable food and the world's finest appliances all working in concert."
JW Construction shared our post, "Restoring the Spirit in Chatham's Grey Ghost." JW Construction was part of the team who in 2010 restored this abandoned home.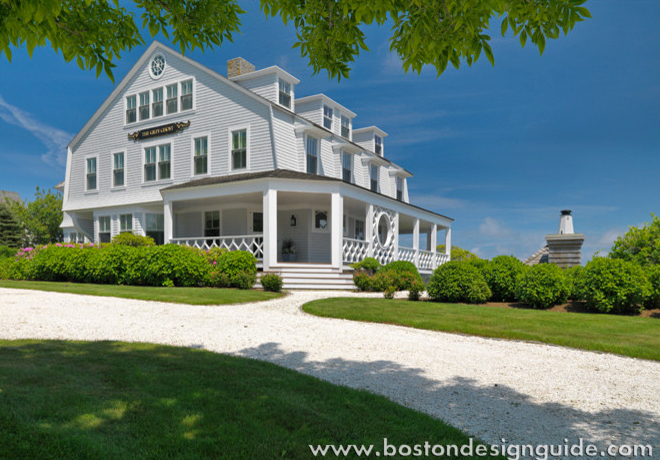 An excerpt from the article: ""The Grey Ghost" got its name after being abandoned for forty years by the second family who owned it. During that time, it was inhabited by scores of homeless people who would wander through the house up to the top floor carrying candles and lanterns. When people in the street saw the flickering lights in the third floor windows, they assumed the house was haunted, and hence the name 'Grey Ghost' was born." Read the full article here. 
Thanks for reading and check back next week to see if your weekend photos are featured!