October 18, 2021 | Jaci Conry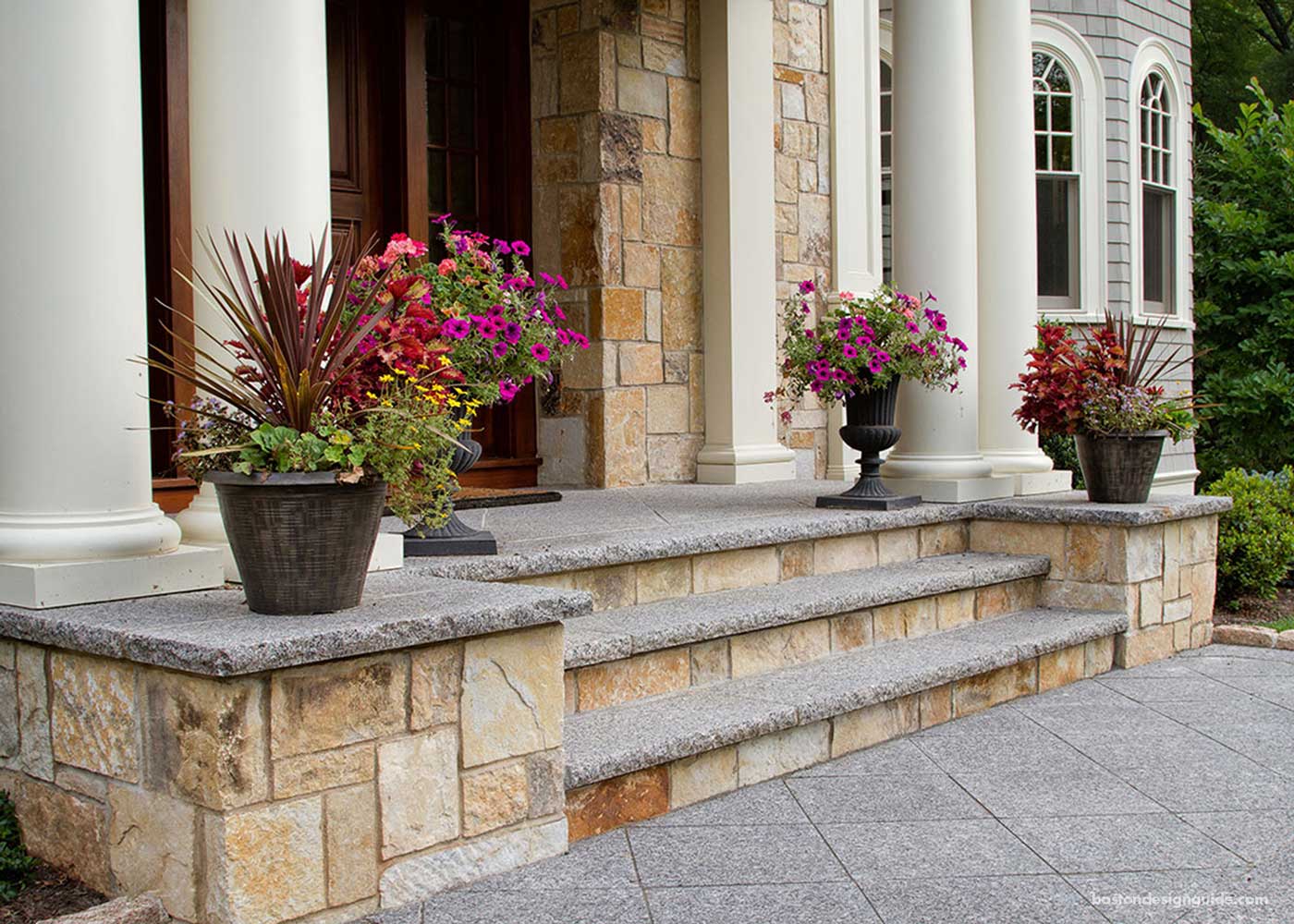 Cape Cod Stone offers endless options for your outdoor oasis.
Located in Orleans, MA, Cape Cod Stone offers one of the finest selections of architectural and landscape stone in New England. Its wide-ranging selection of product options includes stones for flagging—used often for patios, walkways, and garden paths—, steps, and treads—a great option for wall caps borders. The selection includes an array of cobblestone, commonly utilized for driveways, patios, and walkways as well wallstone in a variety colors, styles, sizes, and textures.
Cape Cod Stone's in-house custom fabrication team ensures that all design specifications are met to the exact standards. The company has collaborated with the region's top architects, builders, and landscape designers to create one-of-a-kind outdoor living spaces; its gallery showcases some of the striking stone elements the team has the capability of creating. Below are some examples of Cape Cod Stone's fine quality and craftsmanship.