April 27, 2017 | Jen Harvey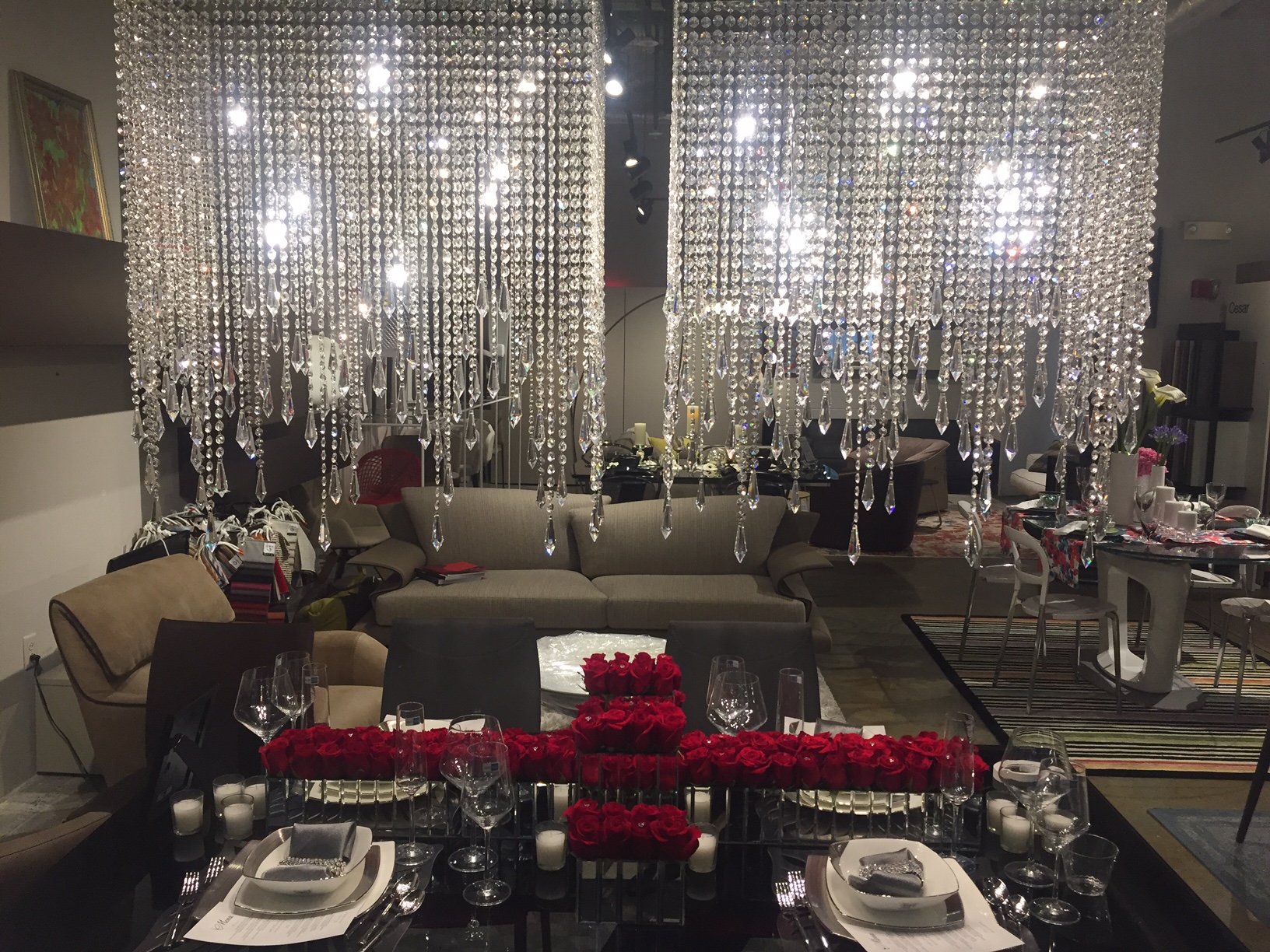 When it comes to planning the perfect dinner party, "It's all about the details", AJ Williams, owner and event producer of AJ Williams Events, explained at the "Modern Tablescapes" event held at Il Décor for Boston Design Week on April 5. In case you weren't able to make it, read on to hear the key takeaways from the expert panel, and check out Il Décor's Instagram page (@ildecor_boston) to view photos from the evening.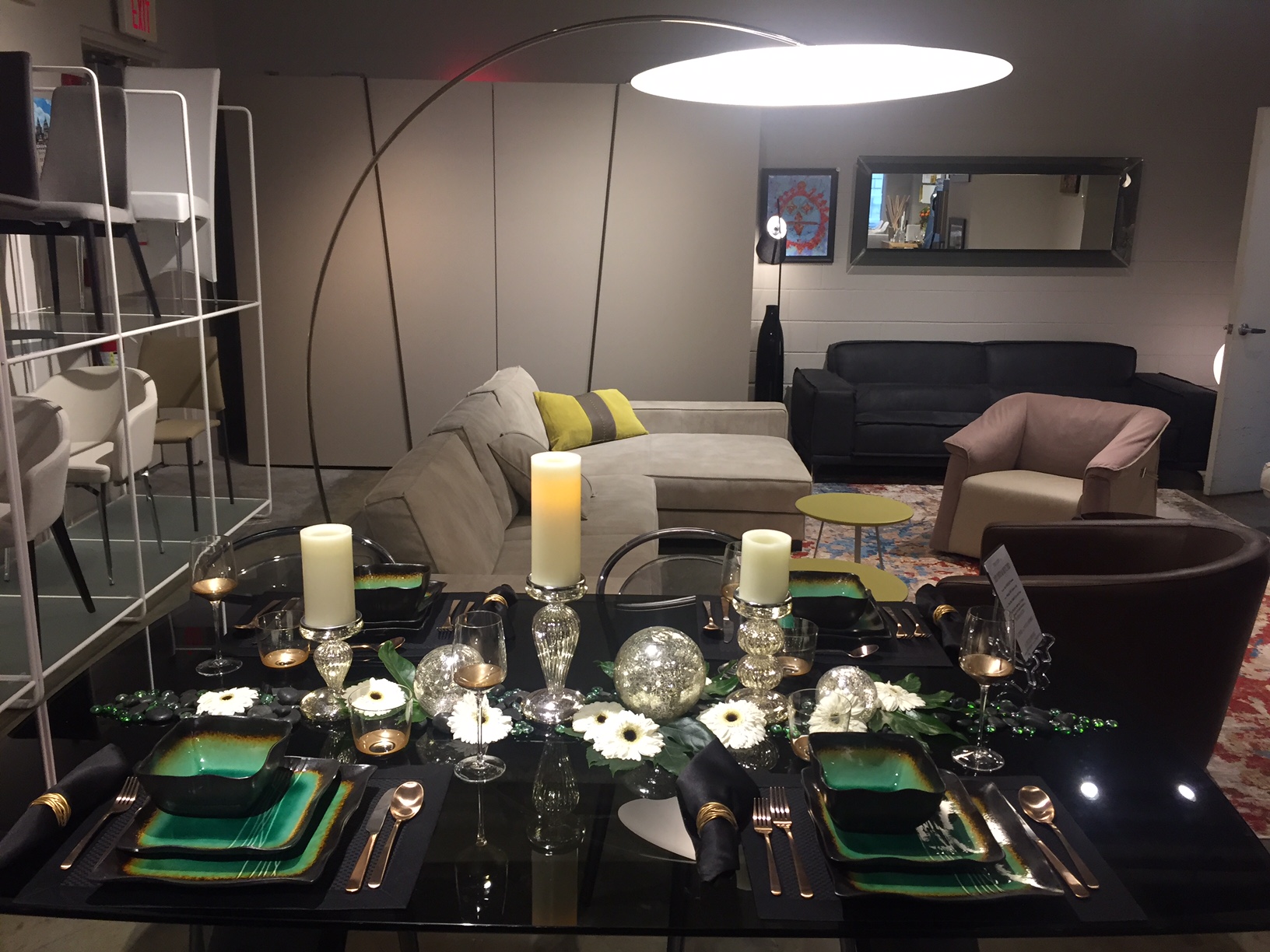 The Back Bay showroom was transformed into a bustling exhibition featuring exquisite Italian dining tables carefully adorned with sparkling table settings from Christofle, Bloomingdale's, and Bed, Bath & Beyond, and intricate floral arrangements done by Ms. Williams and Michelle Bernard of Flowers Weddings & Events. Guests enjoyed soothing live jazz music with a beverage and bite in hand, while conversing and sharing design ideas.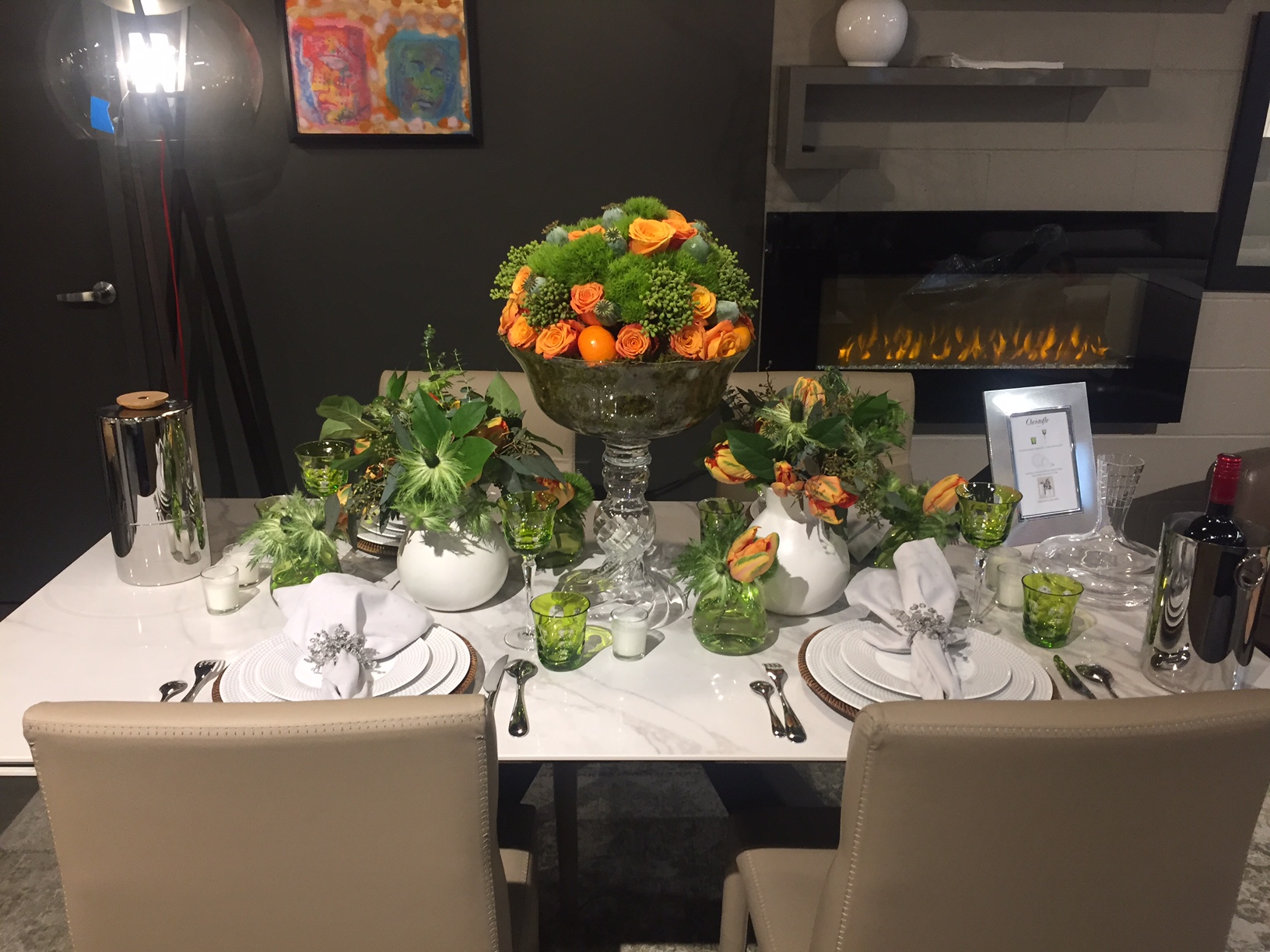 After the reception, dinner-party expert, AJ Williams, led an informative discussion on party décor and etiquette from both the host and guest perspective. 
To all of you that are always running late to an event – keep doing what you're doing! Don't stumble in with flowers, though, unless you're also bringing a vase. When you're welcomed into someone's home, the last thing you want to do is cause extra inconvenience. 
As the party planner, create an experience that is unique to the group you've invited, whether that means a special menu, romantic lighting, or a reminiscent playlist. When dressing up your table, be imaginative.  A guest favorite at the event was the Cattelan Italia Zeus table in smoked glass, which was decorated with decadent, contrasting red roses and eye-catching crystal accents. AJ attested that the most frequent question of the night was about her sparkly napkin holders, which she revealed to be crystal-studded bracelets found in the jewelry department! 
Unexpected details create conversation and spark inspiration. The showroom's Cattelan Italia Eliot table in Keramik wowed guests with a gorgeous orange tulip arrangement, but upon second look, many turned to special guest, Danielle Kanty from Christofle, with questions about the flatware that lay facing down, in true French style, to highlight its unique character and create intimacy.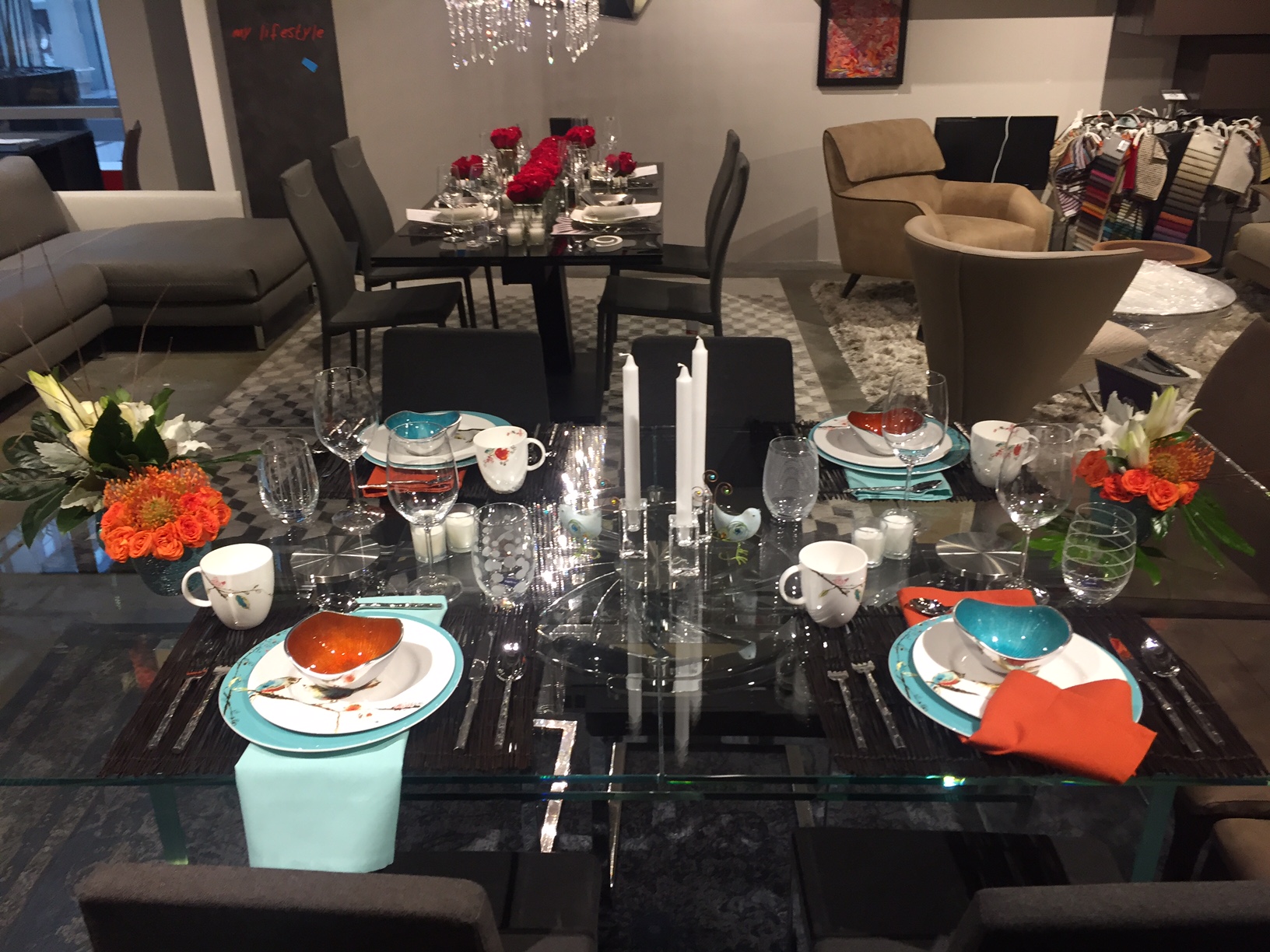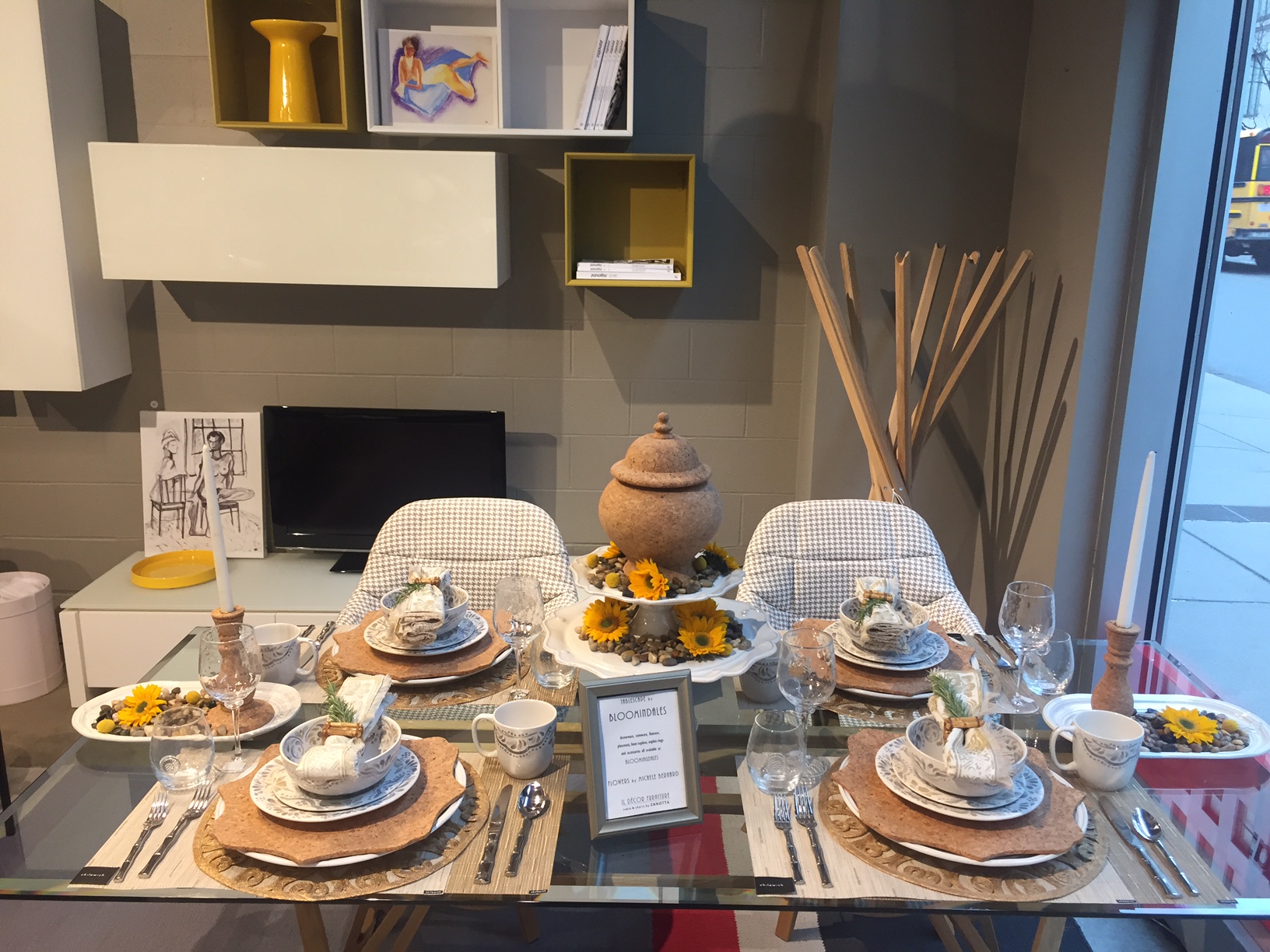 The event was a delightful showcase of various talents in a space that lends itself to the appreciation of art and design of any kind. Stop by Il Décor at 10 St. James Ave, Boston, to see the remaining table settings on display, and some exciting new additions to the showroom collection like the Naos Quasar Extension dining table, which created quite the spectacle when the gears beneath it began to turn at the push of a remote's button.
Written by Amy Lopatin