December 24, 2019 | Sandy Giardi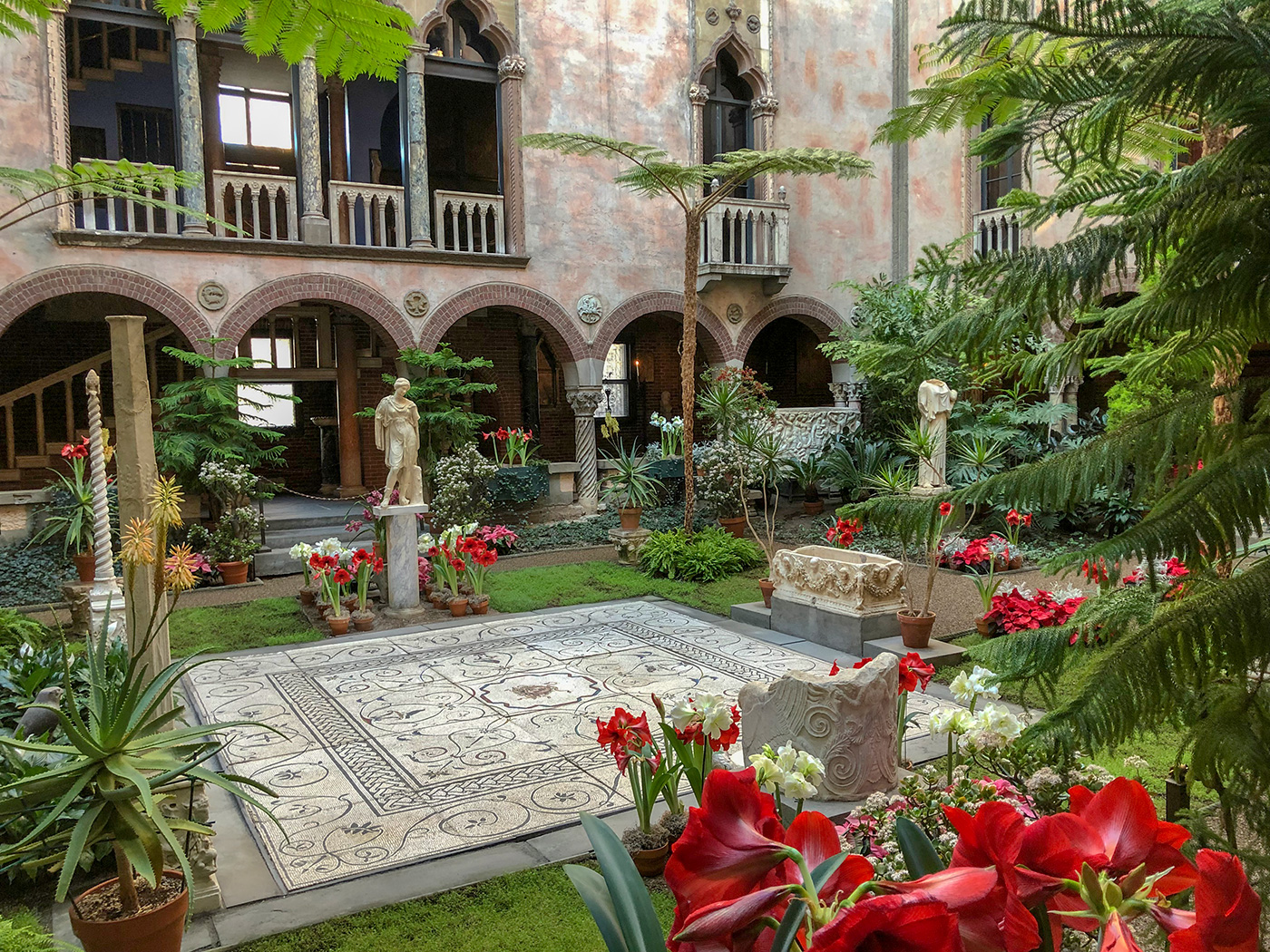 Isabella Stewart Gardner created her Boston museum in the Back Bay Fens in 1899 because America didn't have anything like it—and there is nothing like it. The Isabella Stewart Gardner Museum is hands down one of Boston's treasures and completely captivating this time of year.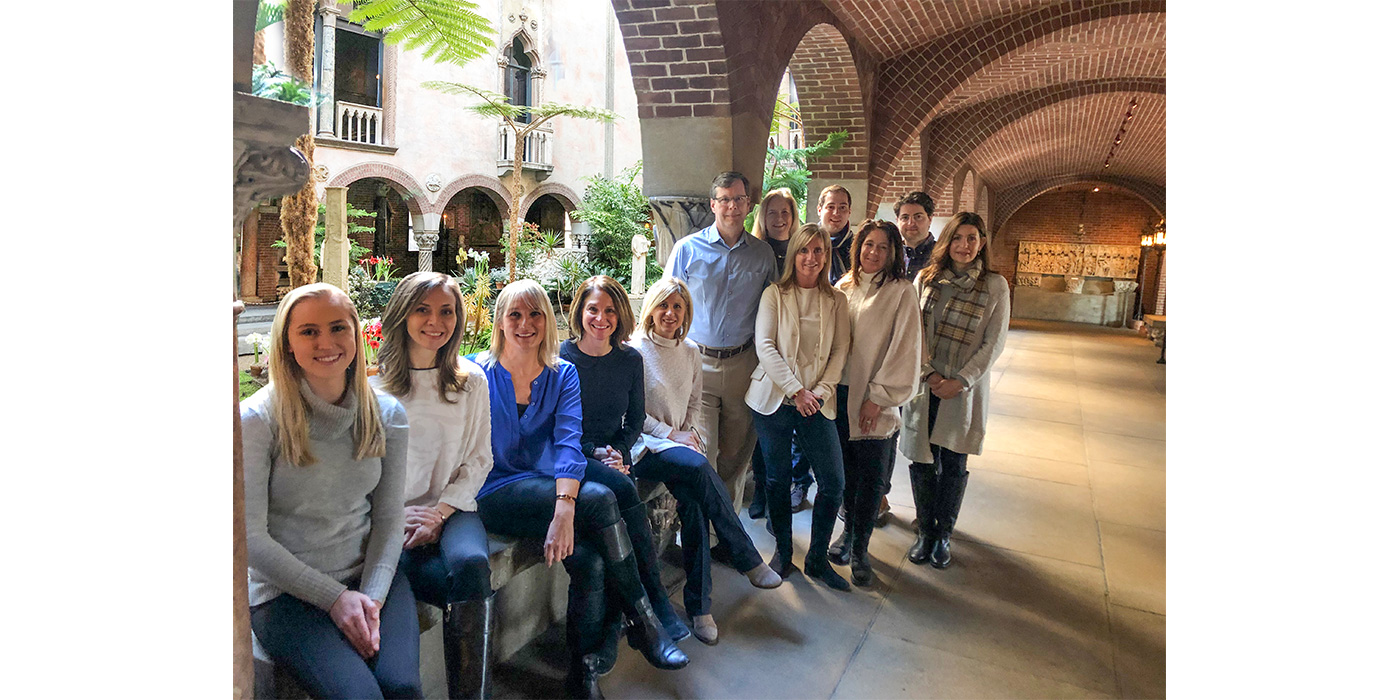 Pictured left to right: Andrea Mingels, Kathleen Parente, Sandy Giardi, Maureen Lampert, Julie Kelly, Rob Silsby; front l-r: Melanie Perillo, Lisa Fabiano, Colleen Keelan; back l-r: Ellie Benson, Ian Kaplan, Daniel Kaplan. Not pictured: Darlene Neufell.
In lieu of a more traditional office party, publisher Melanie Perillo recently treated the Boston Design Guide staff to a before-hours private tour of the Gardner, followed by lunch in the museum's Café G. Considering that BDG staffers have an appreciation for architecture, design, and the finer things in life, it was an inspired yet apropos choice for a yuletide office outing.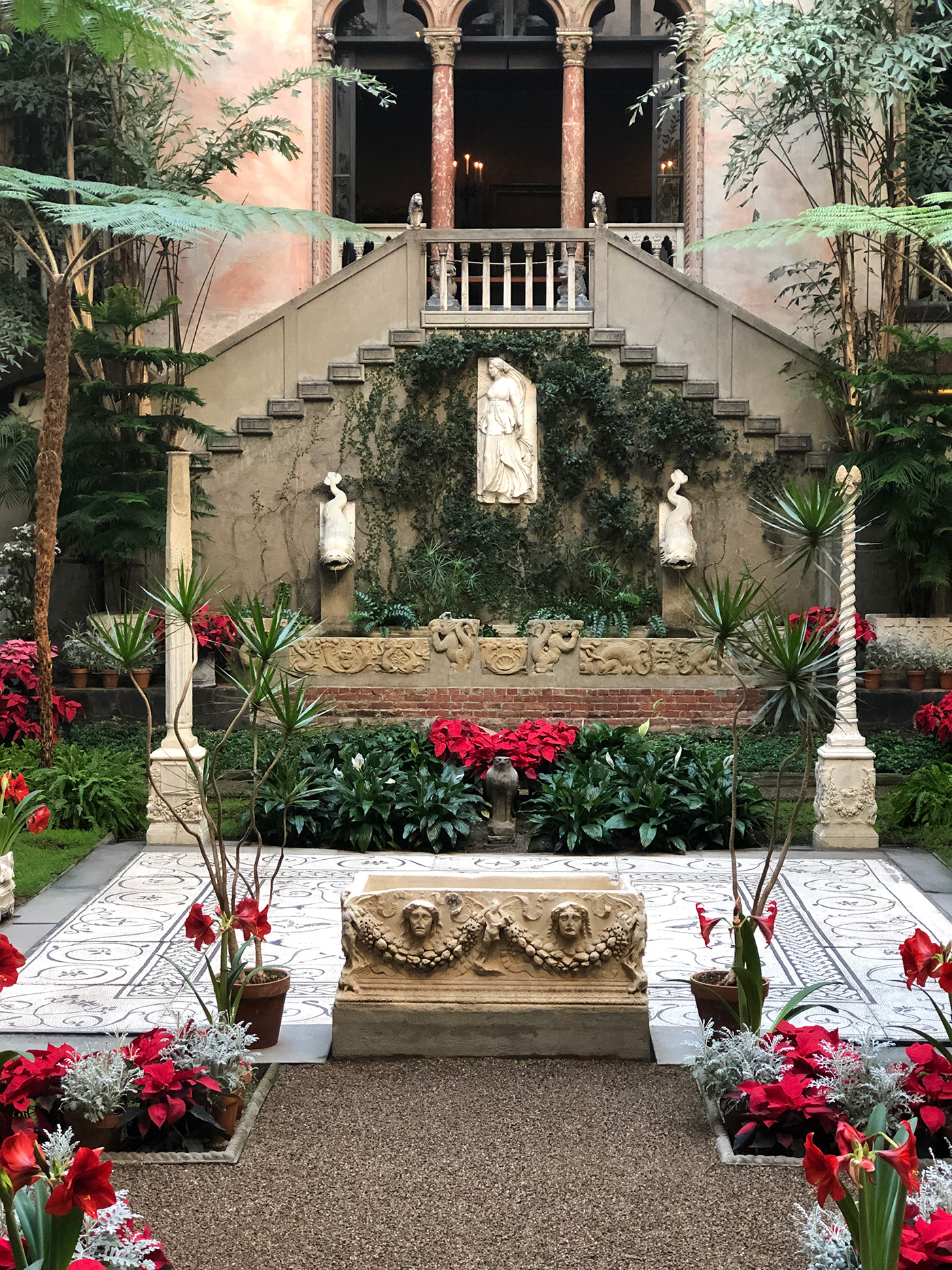 We met our guide by the courtyard at the core of the Italianate palazzo. The central garden is take-your-breath-away beautiful and transports museumgoers to Europe, as it was inspired by Gardner's travels to Venice. It is balmy even in December and blooming with amaryllis and poinsettia.
Throughout the morning, our guide, a former interior designer, spoke about the extraordinary collection of art, which ranges from furniture to paintings to textiles, and regaled us with life stories and anecdotes that spoke to the character of Isabella Stewart Gardner, a thoroughly modern, well-traveled woman who not only had flawless taste in art, but knew her own mind.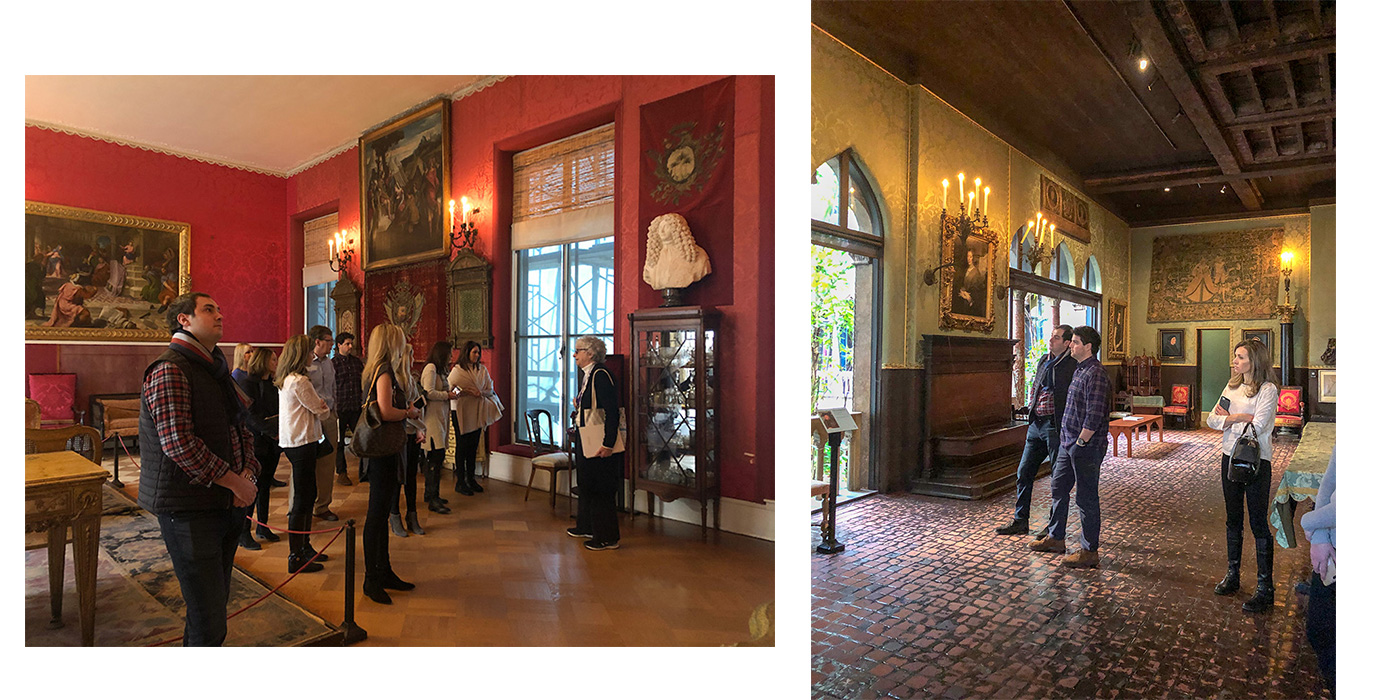 As we walked among the Titians, Sargents and Rembrandts, soaking up the damask lined walls, jade tables, tapestries, incredible stone, tile, statuary and moldings, the docent pointed out correlations as to why Gardner situated each piece as she did, and we were all in awe of the grace and grandeur of each room's artful composition. 
No visit to the Gardner is complete without talk of the art heist of 1990, a yet-to-be solved modern crime drama in which 13 pieces were stolen in the thick of night. The stolen works are valued at $500 million—the biggest unsolved art theft in world history—and the empty frames still hang in the museum, awaiting the return of their treasures.

Some people in our group had yet to experience the Gardner, and they were struck by the fact that this heady destination had been hiding in plain sight. If you're home for the holidays, we all recommend a visit (and a delicious lunch afterwards!). The Gardner is a setting of beauty, warmth, peace and reflection, and who among us couldn't use more of that?
Visit www.gardnermuseum.org for more information.