May 17, 2019 | Sandy Giardi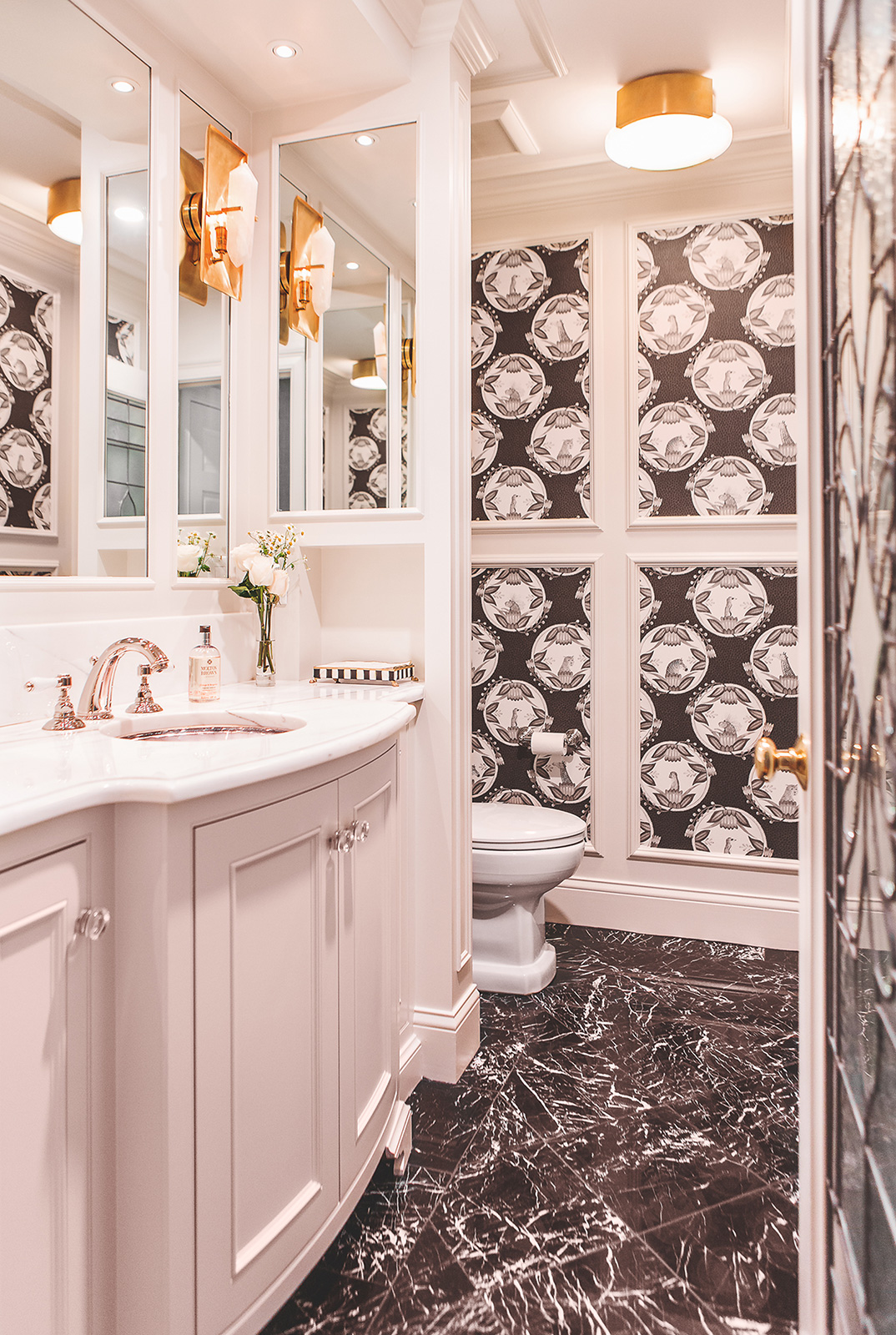 Congratulations are in order for Roomscapes Cabinetry & Design Center for winning THREE regional Contractor of the Year (CotY) Awards, at a recent ceremony held at the Clarke Showroom in Milford, Mass.
The coveted laurel—bestowed by the National Association of the Remodeling Industry of Eastern Massachusetts—recognizes the design efforts and craftsmanship of pros in its business, and often means more awards to come (think PRISM). Members compete across 20 categories and are anonymously judged by industry professionals.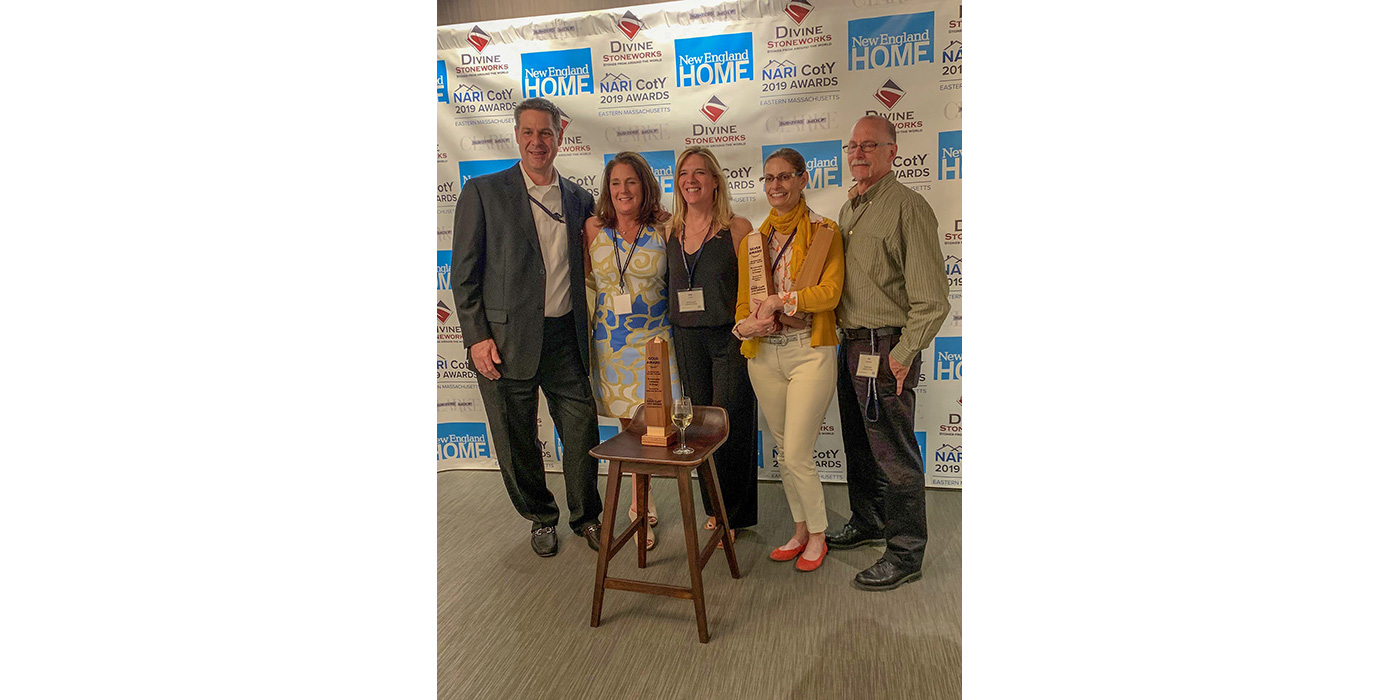 Some of the Roomscapes' team at the event; the empty chair and filled glass of wine were placed as a salute to designer Lisa Lally who couldn't attend.
Here is a glimpse of the prize-winning projects…
Gold—Residential Bath $30,000-$60,000; designed by Lisa Lally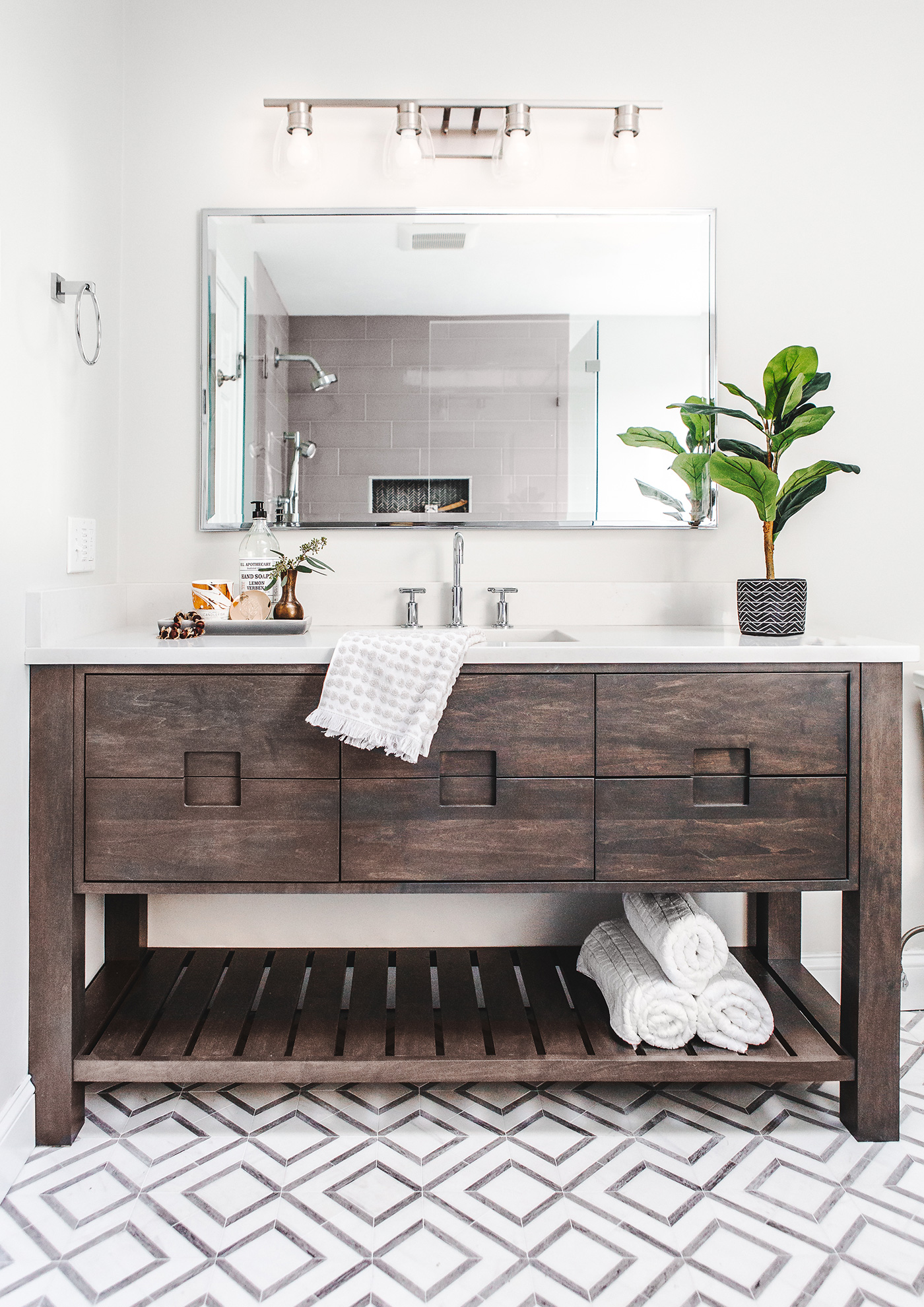 This neutral bath, created for West Coast transplants to the Boston area, respects the New England vernacular but channels a refreshing California vibe. Designer Lisa Lally played with unexpected patterns and texture for a seamless, clean-lined oasis with an organic air.
Silver—Residential Bath $30,000-$60,000; designer Judy Whalen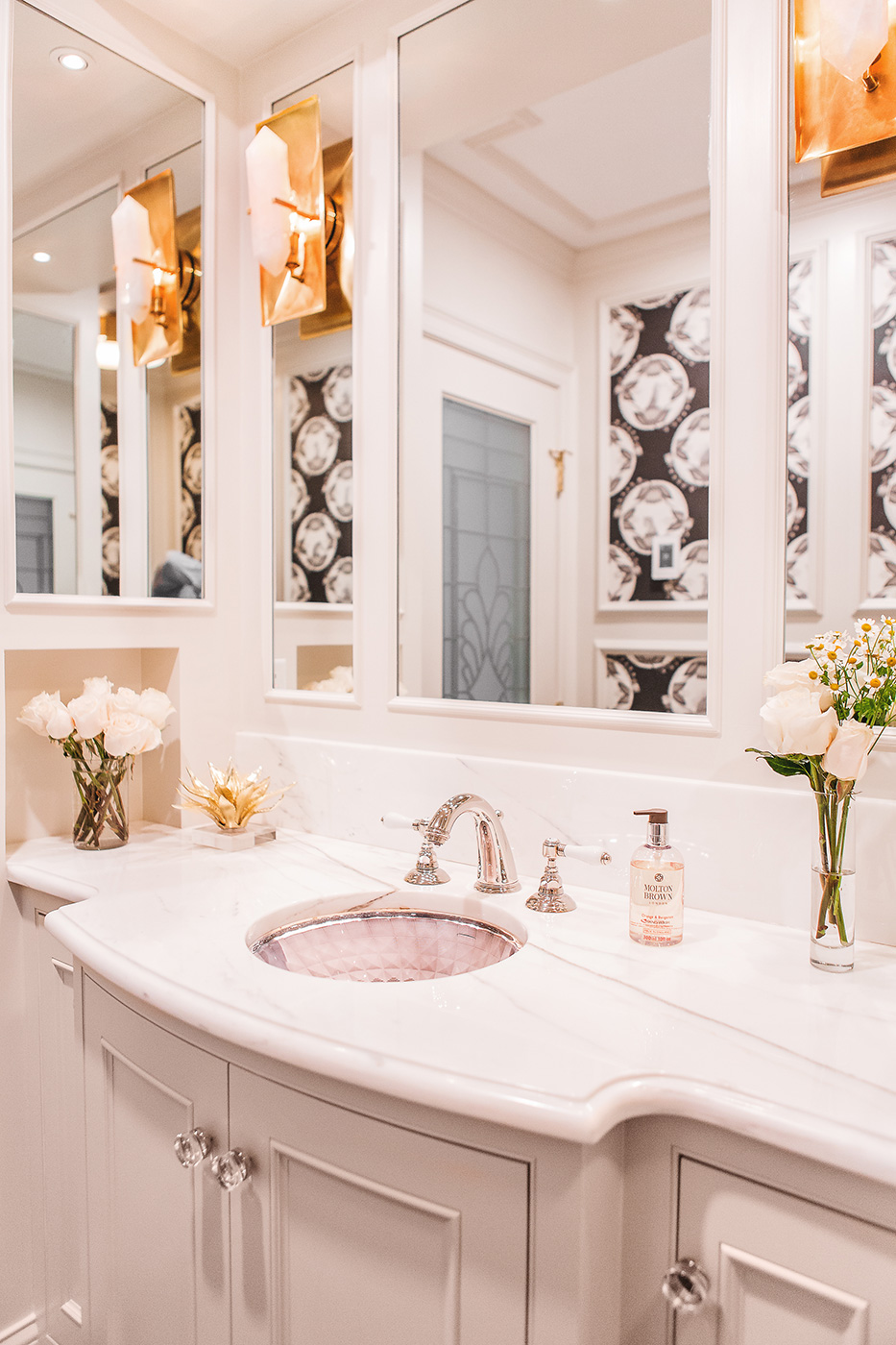 Designer Judy Whalen reinvented a lackluster bath into an opulent black and white sanctuary. This elegant powder room now features classic crown molding, an astragal molding pattern on the ceiling, decorative panels, myriad mirrors, and brass sconces and lighting. The vanity is its centerpiece; it was finished onsite and boasts a rose-colored cut-glass sink.
Gold—Residential Bath Over $60,000; designer Judy Whalen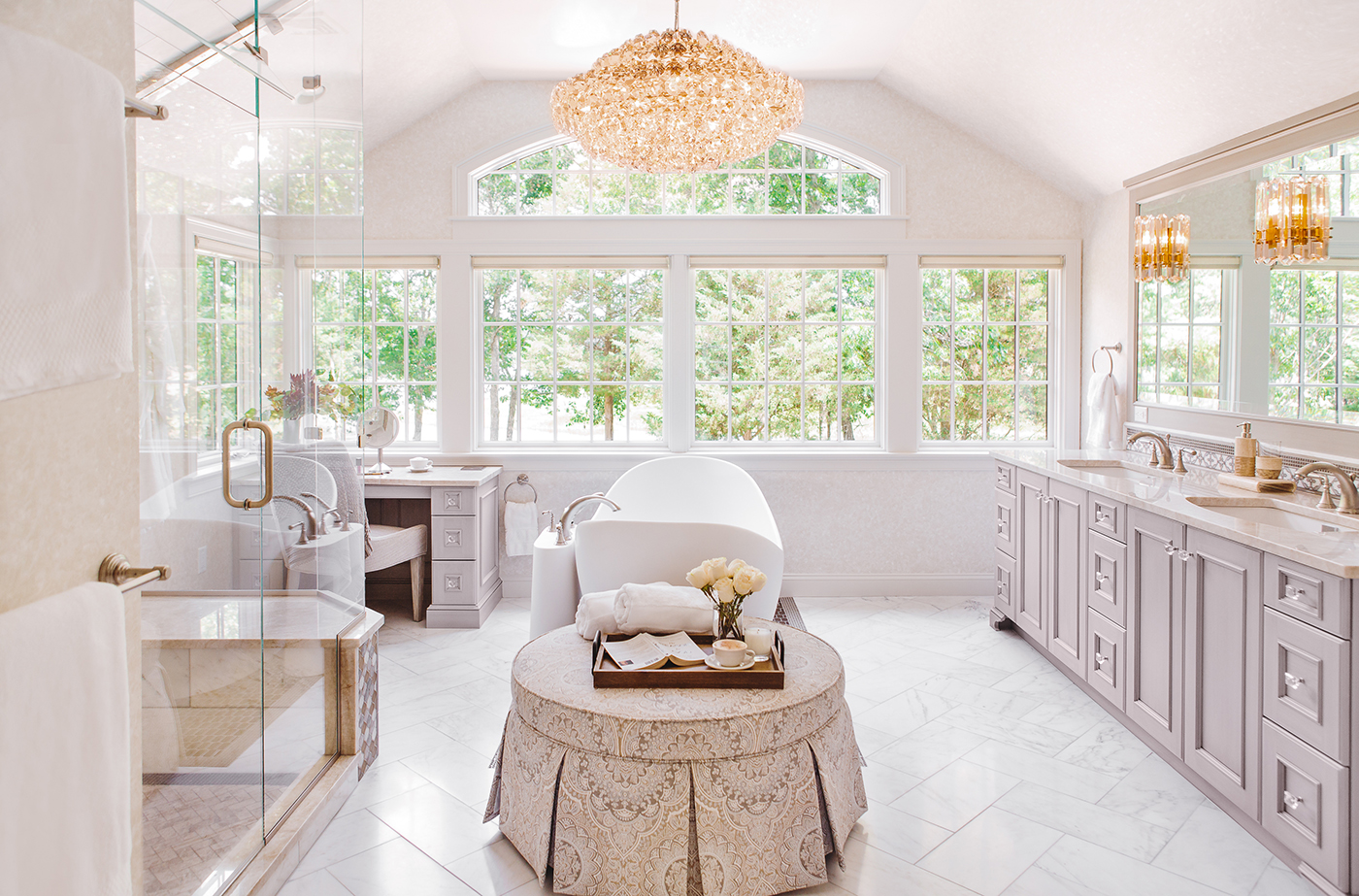 To complete this glamorous bathroom renovation, the first step was raising the floor to be flush with the bedroom, and including a wall of windows to let in river views just outside. A freestanding tub is at the heart of the space, with a dazzling chandelier overhead, while built-ins, including a dual vanity and windowside makeup table, and a spacious walk-in shower grace the perimeter.