June 25, 2019 | Kendra Keelan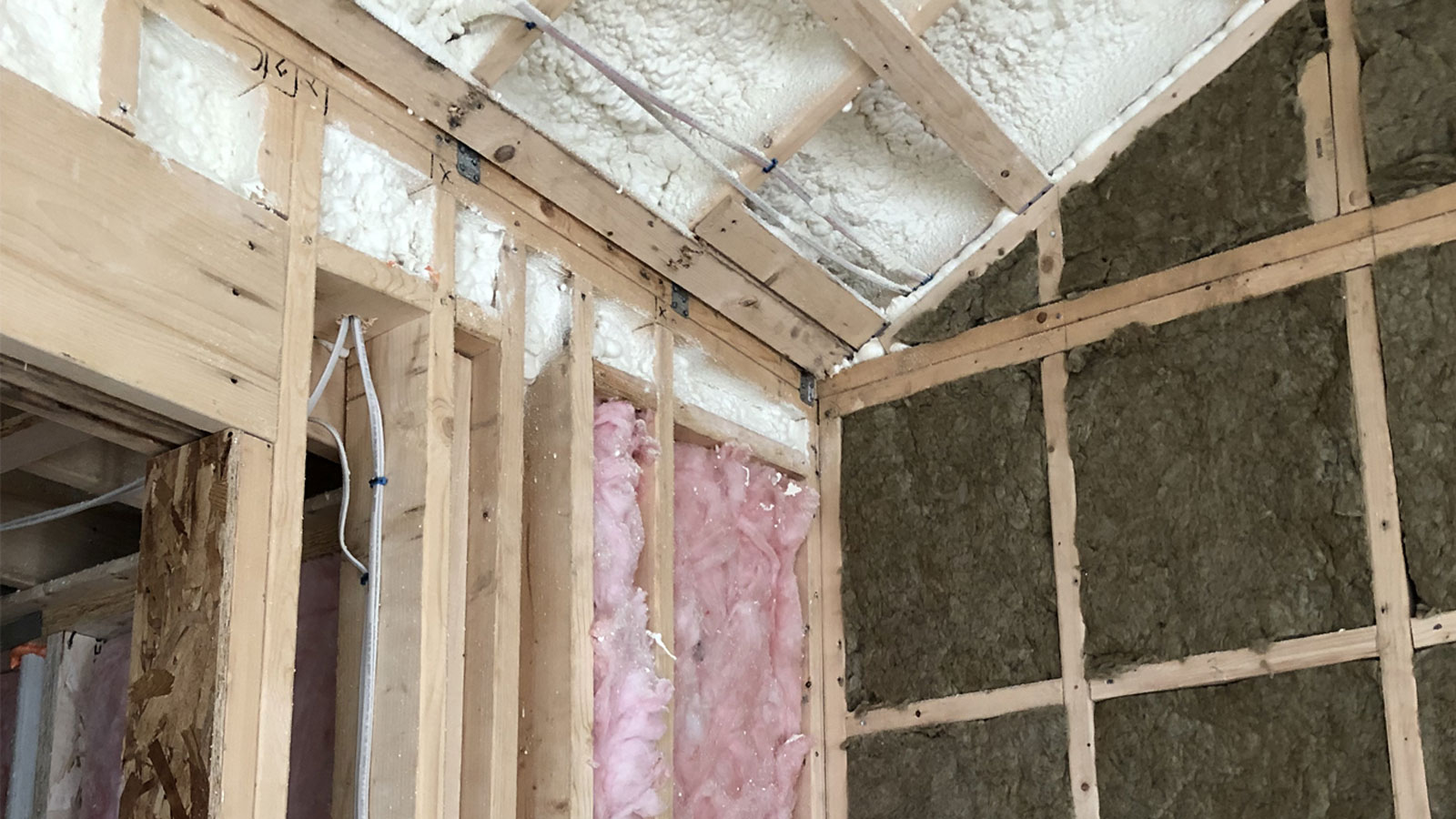 Headway is being made on the renovation of BDG publisher Melanie Perillo's 1790s charming antique home in Sudbury. We've been following this process for awhile now, and it's exciting to see the project take shape.
An essential phase just reaching completion is the insulation. We recently caught up with Anderson Insulation's Patrick Ford, the Sales Manager on site, to see just how Melanie's historic home is meeting up-to-date, modern insulation. Patrick walked us through what his installers have been up to in Melanie's house, though he calls them technicians for the way the Anderson team sprays the right patterns, dials in the equipment and calculates the mixture ratios.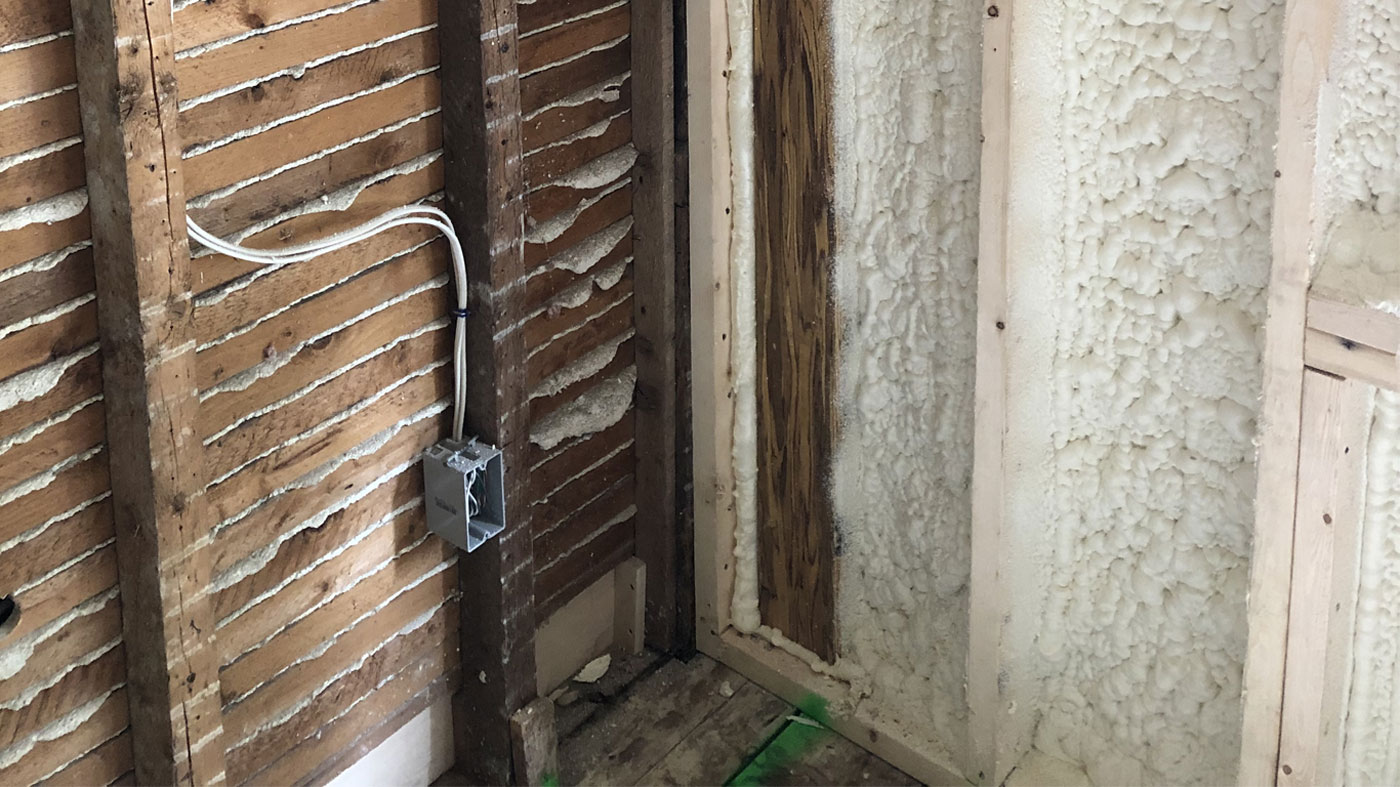 The point at which the antique home meets the new addition.
Her suburban addition utilizes closed cell foam insulation. Closed cell is a type of spray foam that is better than the open cell spray foam or traditional fiberglass anywhere you might run into possible moisture issues. Together with the gas fireplace in her new kitchen, this insulation will effectively heat the new rooms; Melanie won't have the drastic temperature changes between the summer and winter months.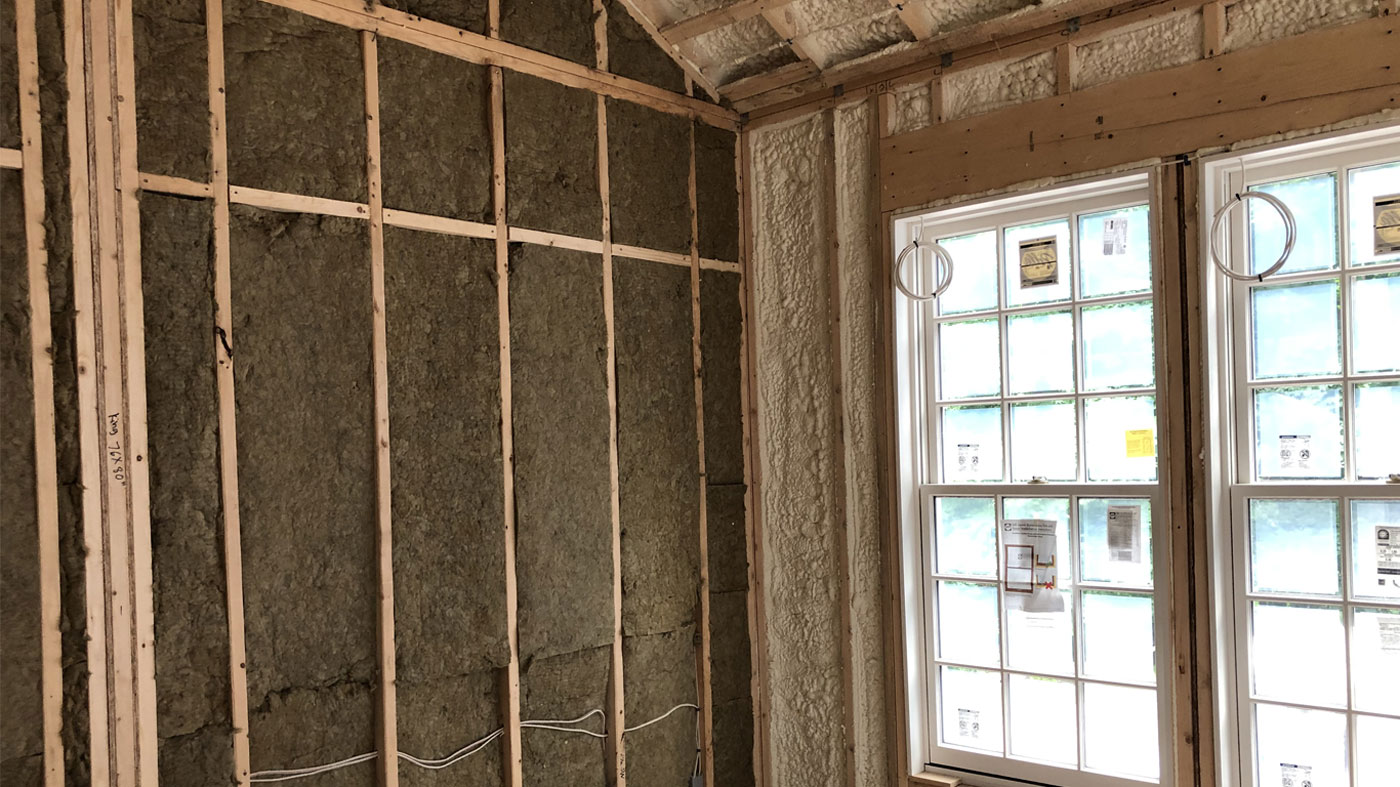 This insulation is hearty and also forms a bit of a sound barrier up against the family room.
After touring Anderson Insulation's progress, Melanie remarked that her home hasn't been this clean in months. The family-oriented company epitomizes professionalism and cleanliness, as well as the outstanding quality of their work. Patrick beams, and says that the company takes "pride in what they do. It's one of those things that helps set us apart." Clearly it's a winning formula; Anderson Insulation is celebrating their 70 year anniversary in business. 
Stay tuned for more updates!