March 12, 2019 | Sandy Giardi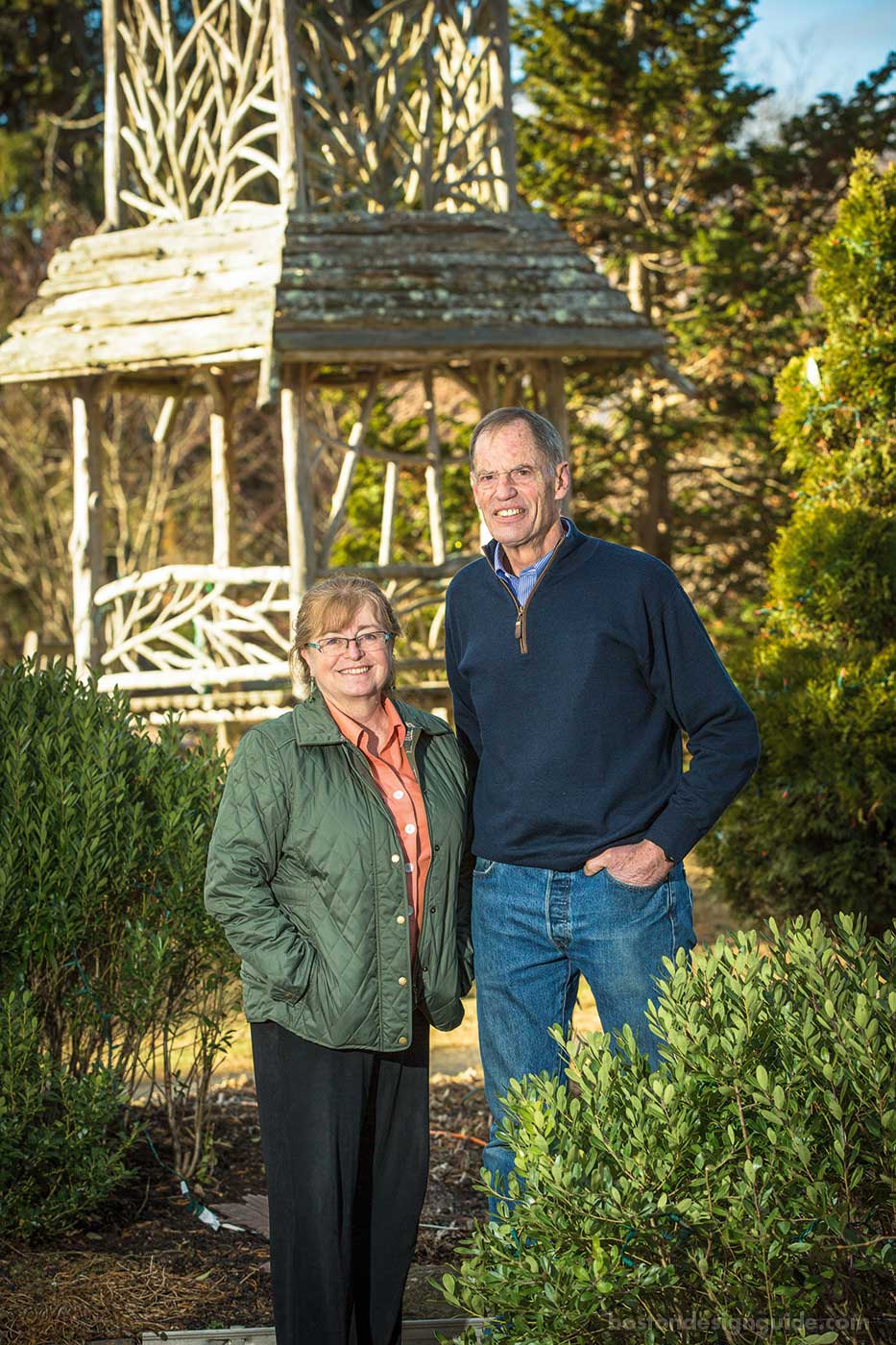 Massachusetts Horticultural Society's The Gardens at Elm Bank in Wellesley has plans to be an even greater green escape and enrichment center. Board of Trustees members Finley Perry (pictured above left), retired owner and founder of F.H. Perry Builder, and Lynne K. Bower (pictured above right), owner of Stonegate Gardens, have revealed that a master plan has reached completion that will enhance the historic landscape and better connect the rolling campus. 
Many know Elm Bank for its soccer fields, but there is much more to this multifaceted jewel, including 12 gardens, educational and children's programs and events. In fact, Mass Hort has long been an integral part of the Boston Flower & Garden Show, running now through March 17 at the Seaport World Trade Center, Boston, an anticipated event that has come to signal that spring is just around the corner. This year, Mass Hort is managing four horticultural competitions in amateur horticulture, botanic photography, floral design and Ikebana and have prepared the special garden exhibit, "The Golden Mean," which is conjures a tropical getaway.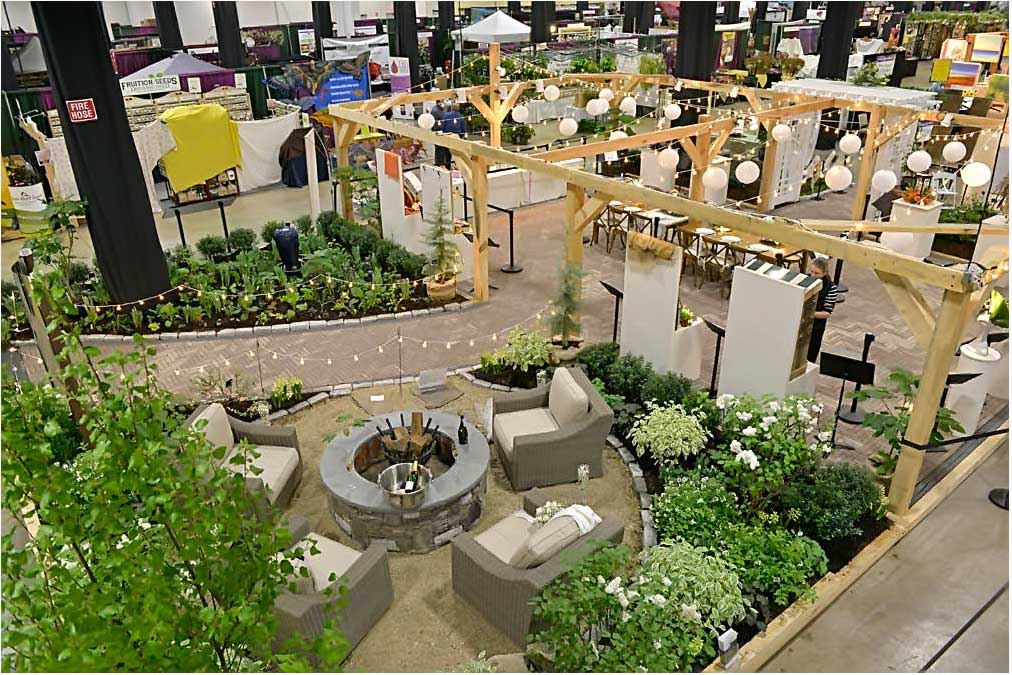 Massachusetts Horticultural Society, image courtesy of the Boston Flower & Garden Show
As much as their current programs benefit today's nature and garden enthusiasts, Mass Hort is also looking to preserve the gem that is Elm Bank for tomorrow's generations. Their new master plan will take Elm Bank "twenty years into the future," says Director of Development Elaine Lawrence, returning elements like the Asian garden to the glory of yesteryear. While the board's focus right now is botanical, says Perry, a side effort is also under way to attract a developer to turn the property's "manor house into something useful." 
It was board chair Wayne Mezitt of Weston Nurseries who reached out to Perry and Bower for their involvement, and they're glad he did. Says Bower, between Elm Bank's master plan and what's slated for its future, "it's exciting to make an impact now." 
For more information about Elm Bank, visit masshort.org. Click here for information and event details on the Boston Flower & Garden Show.
Main image by Roger Pelissier