April 7, 2020 | Sandy Giardi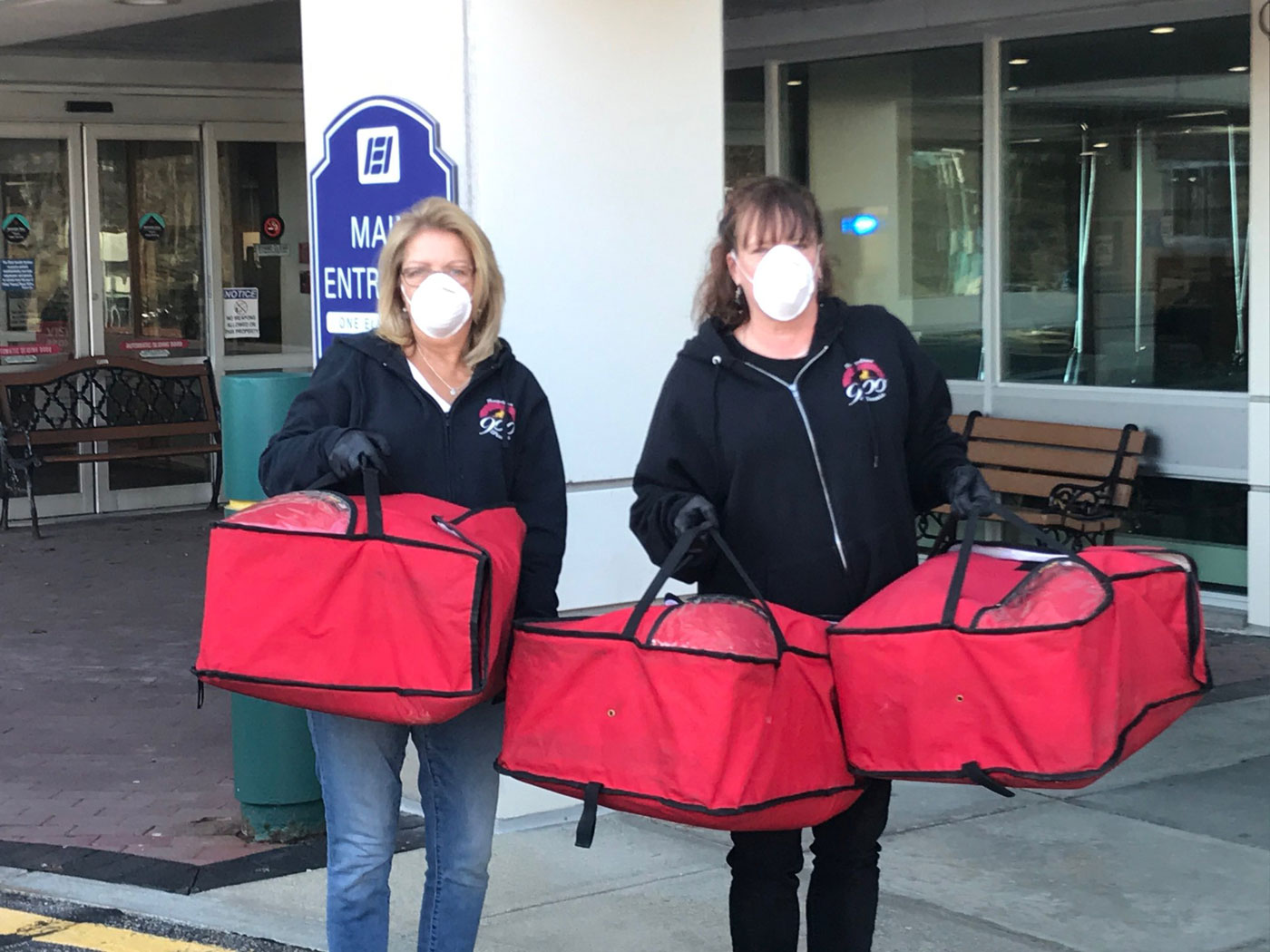 The Portland Group, a multigenerational, family-owned plumbing, heating and air-conditioning company, is partnering with local restaurants to donate and deliver meals to first responders in New England.
Each day, a Portland Group wholesale location or retailer, including Splash in Newton, and Spritzo showrooms in Worcester, Providence, Clinton and Middletown, Conn., and Saco, Maine, orders from a local restaurant and delivers food to a local hospital, fire station, EMS station or food drive.
The campaign, which is ongoing through mid-April, nourishes both the restaurant industry and the dedicated public servants on the frontlines. So far, courtesy of Splash and Spritzo, the staff at Newton Wellesley Hospital has supped on food from Farm Grill and Rotisseries in Newton, Framingham Union Hospital has dined on fare from Bourbon's Kitchen & Cocktails, and those at Carney Hospital have feasted on the food of Dorchester's Pantry Pizza Kitchen, among others.
Followers are encouraged to track the food donations and daily deliveries on Instagram @Splash_Spritzo and @T_P_Group on Twitter.
Michael Fox, CEO of The Portland Group, maintains, "Our hope is that our loyal followers will consider adding to our donations and help us as we support our local restaurants and those who are on the front line."