December 5, 2019 | Sandy Giardi
Mac Davis of Mac Davis Flooring knows the importance of laying the groundwork and building relationships. He grew up in the flooring world, working under his father, and has brought that education, as well as what he's gleaned from his continued studies as a certified installer and finisher through the National Wood Flooring Association (NWFA), to his own hardwood flooring business, which is thriving on Nantucket and now Osterville, with the opening of a second showroom on the mainland.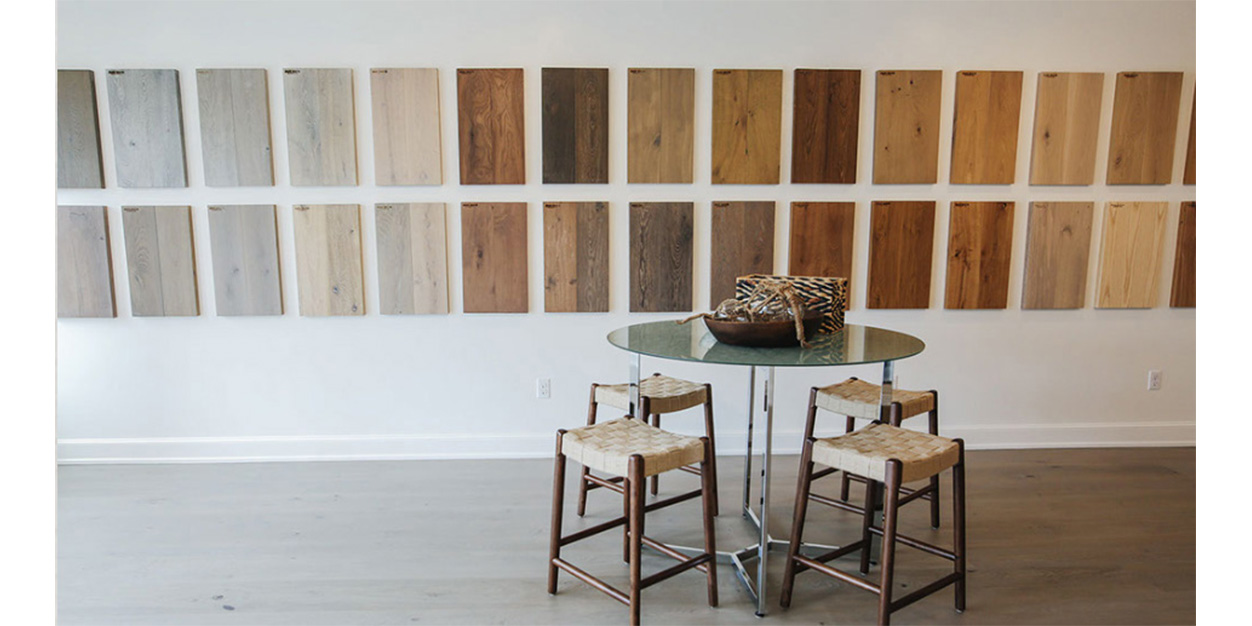 Mac Davis Flooring's new showroom in Osterville
Mac's father is now working under his son's company mantle, which is fitting, considering that both Mac and his father—indeed, the entire Mac Davis team—treat every client as family. "Between my father and me, we've redone homes three and four times," says Mac. "We try to connect with everybody and have a lifelong relationship."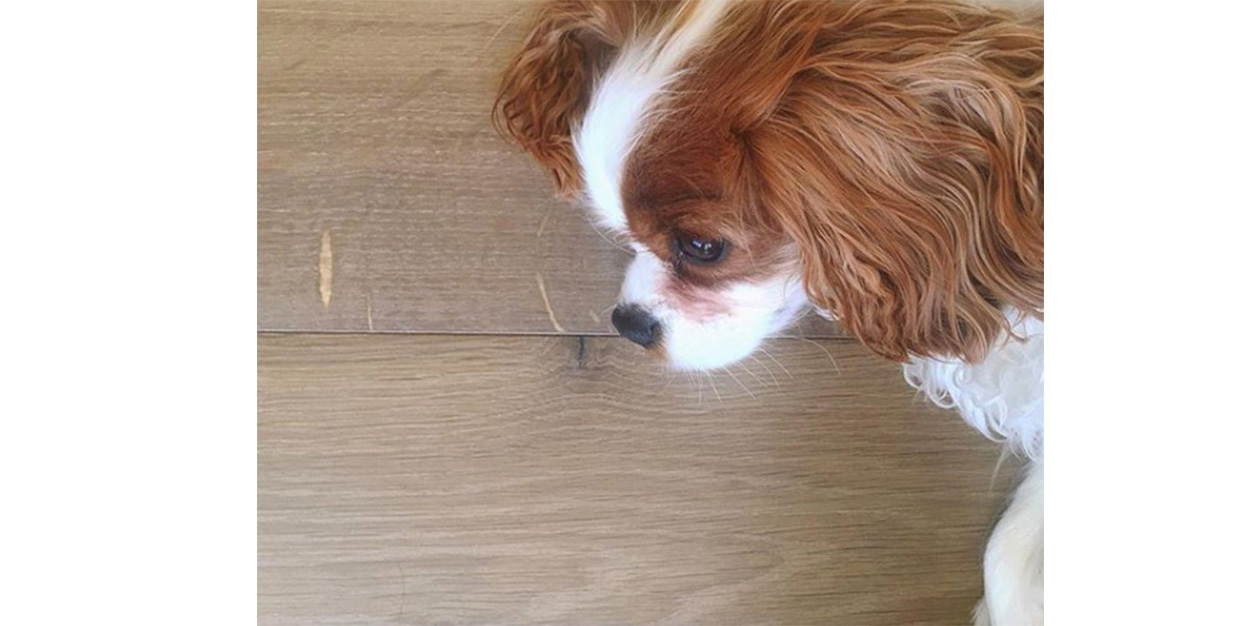 What Mac calls the "trust factor" is a key part of the culture at Mac Davis Flooring, and it informs everything they do. For starters, they take a good long look at the client's lifestyle before suggesting a flooring product and custom finish. Do they have a dog? Do they entertain? Are sandy feet a part of the daily routine? As installers and finishers, they have the know-how and skin-in-the-game perspective that comes from actually doing the work, not just selling it. Though, that being said, Mac Davis Flooring can supply flooring anywhere in the world, from Newburyport to California, and suggest a certified installer or finisher from its vast network of connections. "We always try to provide people with a floor that can be maintained," says Mac. "That is the difference."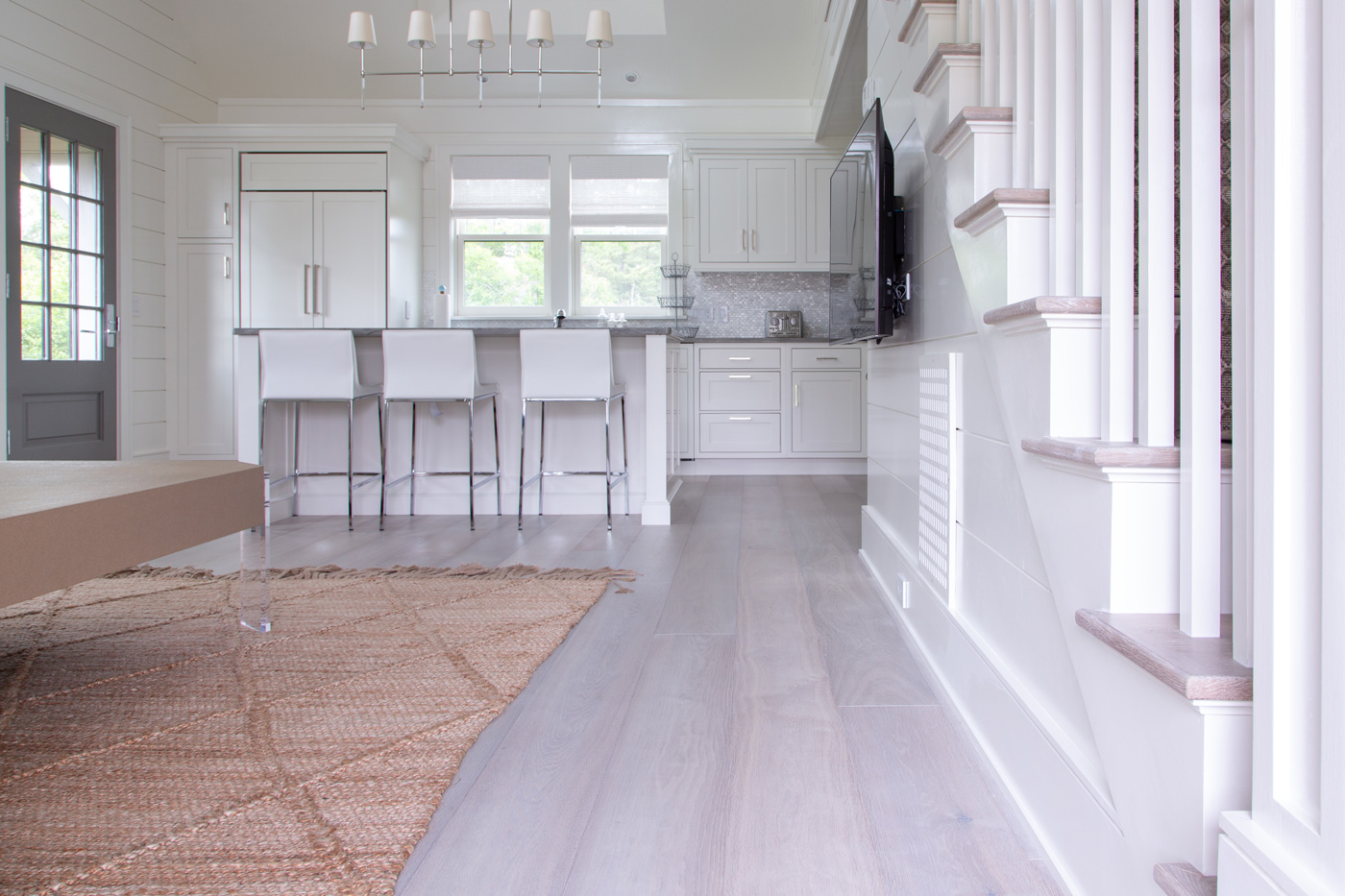 Engineered European White Oak flooring prefinished in Hoicks Hollow
So is the quality. Through his affiliation with the NWFA, Mac "has access to the best material in the world," and he regularly travels overseas to Germany and Poland, and sources much of his European oak flooring from Italy, France and Germany. Though Mac Davis does offer engineered and solid American oak, as well as vinyl flooring, he finds the European harvestry to be unparalleled. When it comes to lumber, the United States is a little cousin, he explains. "In the United States, oak trees are cut in 60 to 80 years, versus 120 to 150 years in Germany, so they're a lot denser material and the trees aren't harvested as fast." He also finds European oak, with its four cuts or live sawn method, to be a bit more elegant.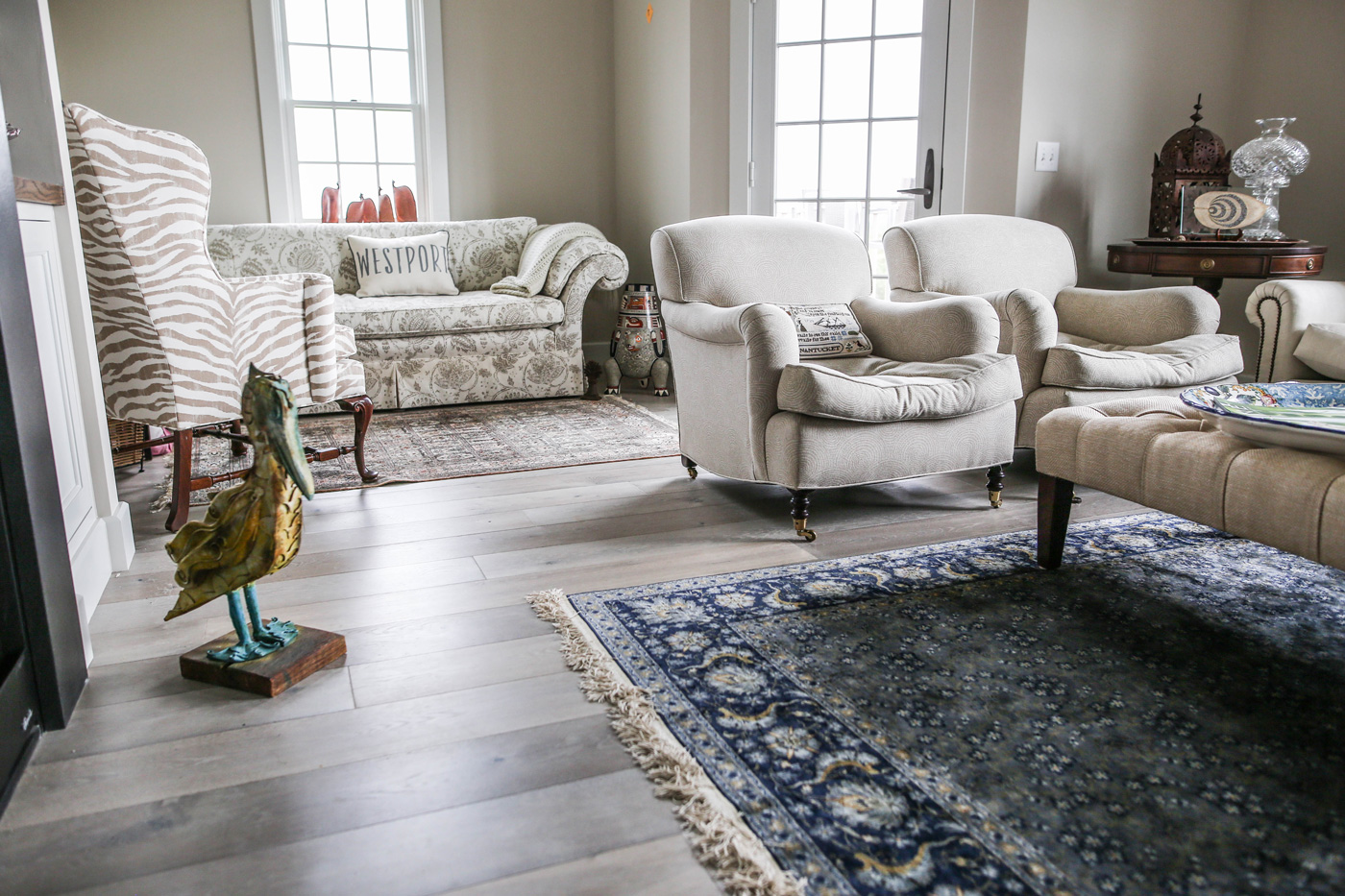 Engineered European White Oak flooring prefinished in Hoicks Hollow
Over the last five years, Mac Davis Flooring has seen a trend toward engineered European oak flooring, which boasts the "same sandable surface as a traditional three-quarter-inch floor but it's not affected by conditions as much," he explains. There is a lot in the market that's called European oak, "but that doesn't mean it's the same quality as ours," Mac continues. Mac goes to the mills, sees how the wood is laminated, and ensures that the floorboards are put together with the proper glues and adhesives. He and his sales staff, many of whom are also certified and average 10 to 12 years in the company, "know what really good product is, and that's all we're going to provide," he says. 
Safeguarding their flooring with groundbreaking technologies is also an ongoing practice. Mac Davis Flooring incorporates "smart floor technology" that reads the relative humidity, moisture content and temperature to ensure that the wood floors, or any millwork for that matter, stay within the parameters set out by NWFA, protecting the homeowner's investment. This is particularly helpful in Nantucket, where 80 percent of the homes are seasonal and shut down in the off-season, only to have the heat cranked way up if painting or work needs to be done. The company is also experimenting with LED cured flooring, where the flooring is "immediately cured the second the light passes over it." Prior to installs and deliveries, Mac Davis Flooring determines that a home is ready for flooring, and uses only the best adhesives on the market. Says Mac, "I don't like to cut corners."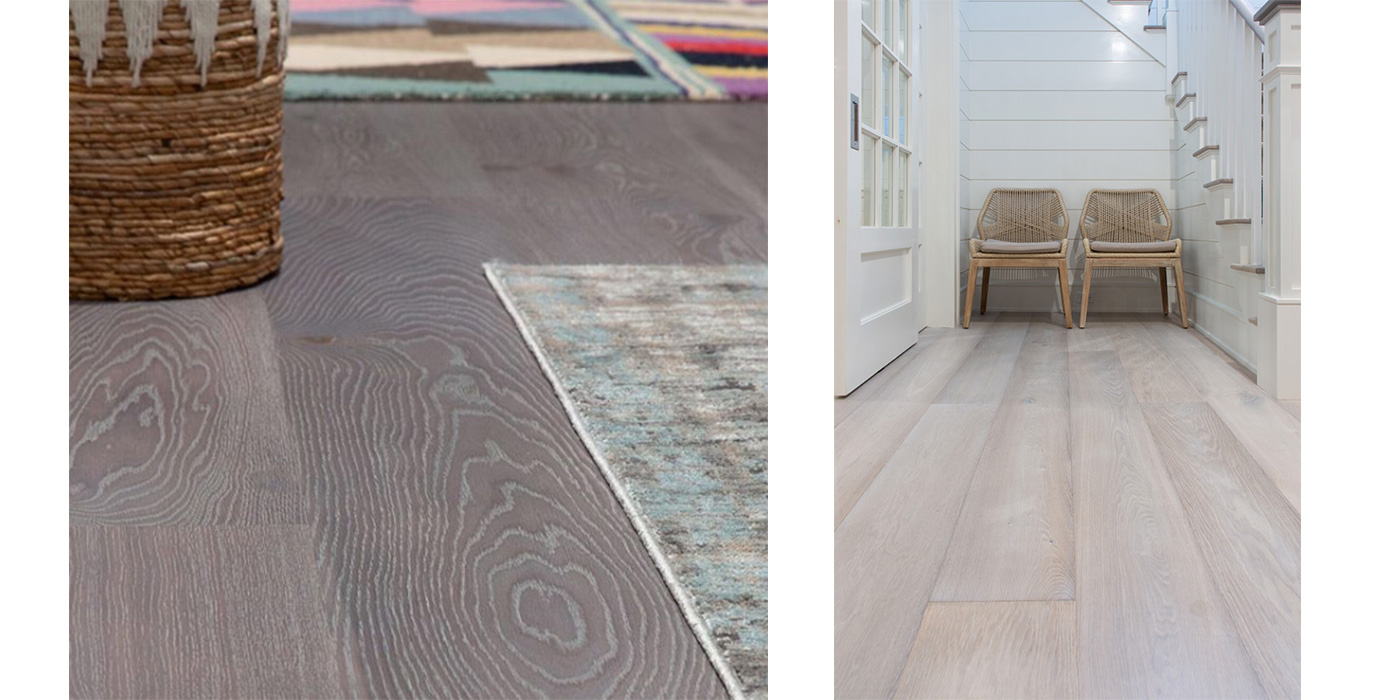 Custom finishes by Mac Davis Flooring
Yet it is the beauty of the brand for which Mac Davis Flooring is perhaps best known. With approximately 32 custom colors in the showroom as well as its prefinished flooring, Mac Davis has created hues that are named for and conjure Nantucket's atmospheric vistas. From smoky, heavily cerused grays or "fumy" tawny beiges with white overlays, to beachy, bleachy whites to old-school chestnuts, the color variations are seemingly endless. Still, he is ready to make new colors, he shares, adding that the architects and designers he often works with are always looking for something fresh to build from. "People will come in for samples before the house is framed," he laughs, though it makes good sense. After all, says Mac, "it's what you walk on and what you see every single day."