September 28, 2017 | carly stewart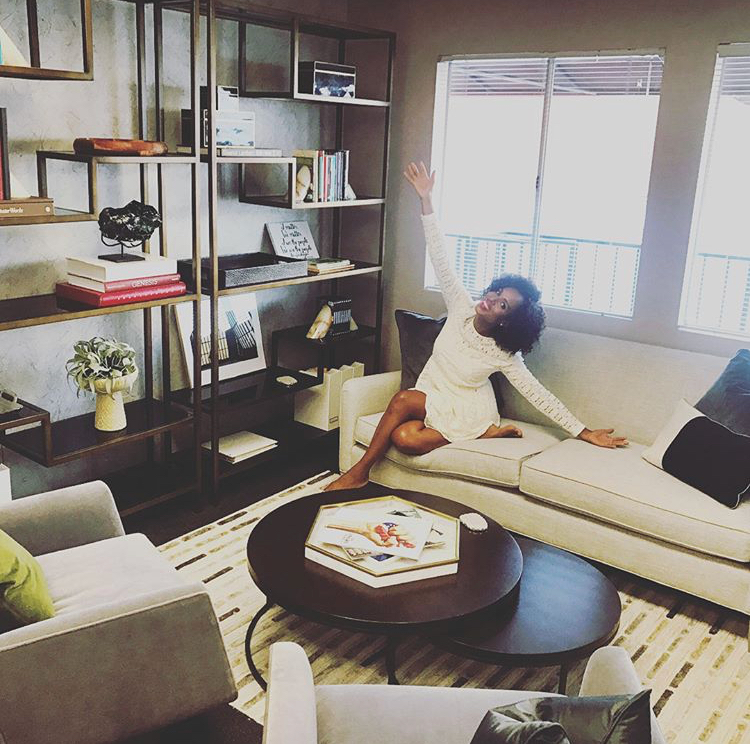 Olivia Pope has given names. And they're Mitchell Gold + Bob Williams.
The Scandal star, Kerry Washington, recently moved the office of her production company, Simpson Street, to a new space on the same lot where the hit show is filmed. When she needed a complete makeover of the space, she called upon longtime friend and designer, Naturally, Danny Seo. Washington admitted she trusts Seo so much that she gave him no instruction whatsoever in creating her home away from home office space.
Seo furnished the space with none other than Mitchell Gold + Bob Williams to create a beautiful but functional space. 
Washington shared on Instagram:
I love my job. And I loooooove our new & improved @SimpsonStreet offices. Big thanks to my phenomenal friend @DannySeoMag for this brilliant design. And to @mgbwhome for gifting us all this amazingly beautiful & comfortable furniture:
You guys have upped our game:
Environmentally ✔
Functionally ✔
Aesthetically ✔

#WelcomeToSimpsonStreet
The office was styled by Michael Erno of MG+BW, Beverly Hills.