May 27, 2021 | Marykate Forte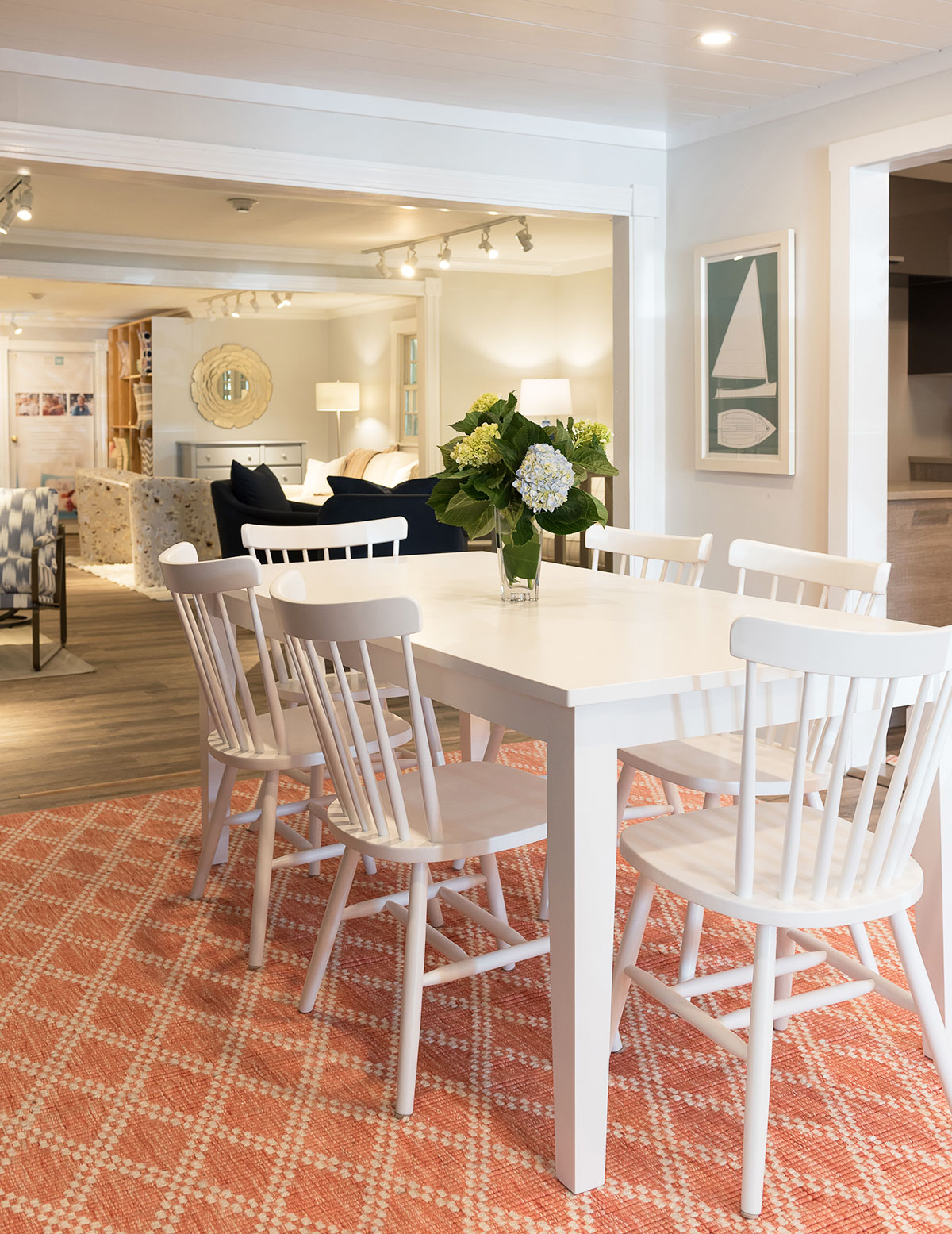 Marine Home Center creates a showroom that emulates a cottage vibe.
Marine Home Center, a Nantucket complex where you'll find appliances, building materials, and home and garden décor recently opened an interactive design center, called The Cottage, where clients can view products in a home-like setting. "The premise was to make the shop look like a Nantucket cottage," says Michael Flanagan, Marine Home Center's design and installation manager. "Instead of building kitchen vignettes, we thought it would be more interesting to walk through a house."
The floorplan of this "cottage" includes a mudroom, pantry, study, powder room, and laundry room. The shop features upholstered furniture, rugs, window treatments, cabinetry, paint colors, artwork, and more. The renovation transformed what was previously Marine Home Center's mattress showroom and took six months to complete, opening in May 2020, but most people are seeing it for the first time this spring.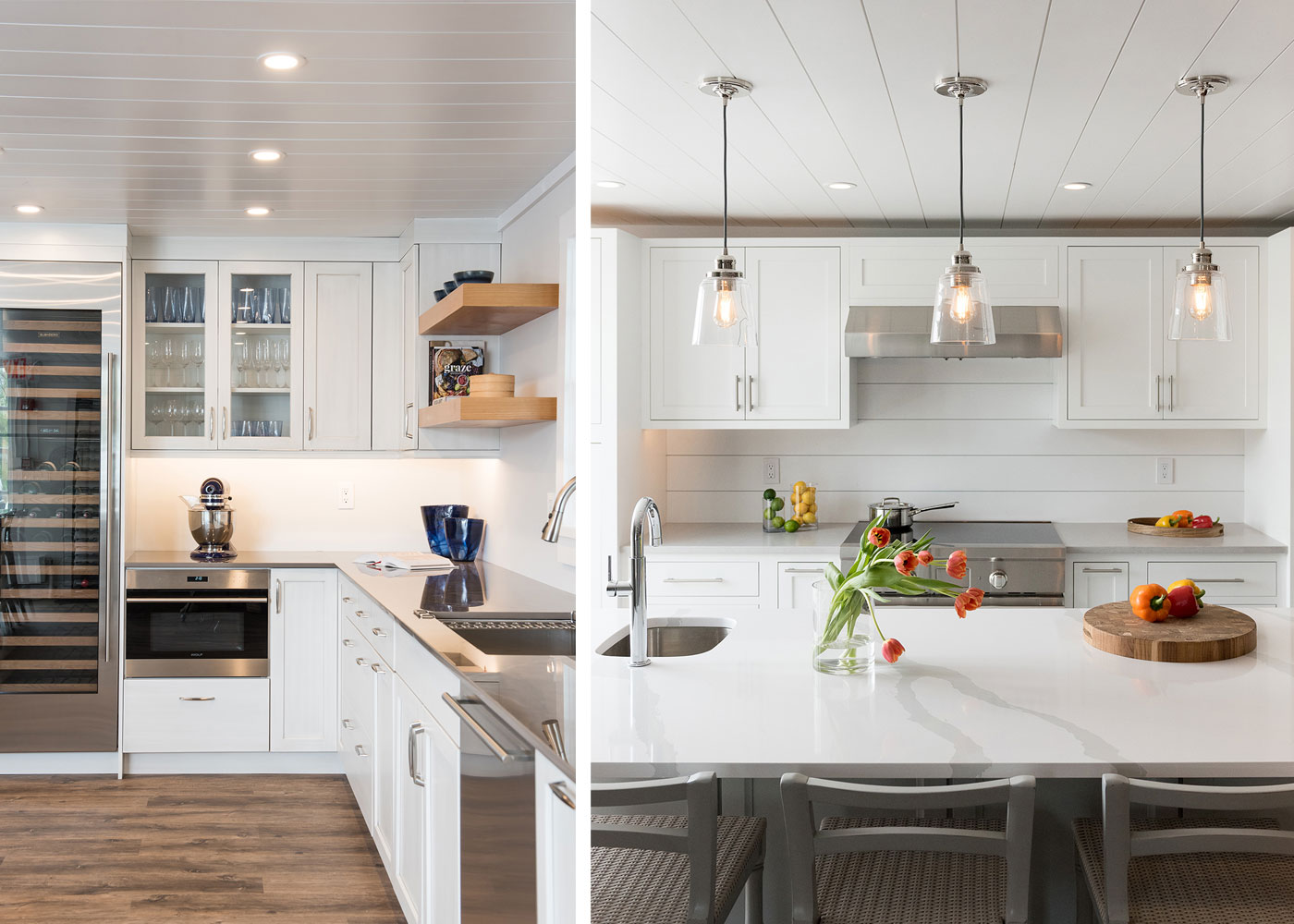 "Being immersed in the space gives our designers a lot of flexibility to work with their clients," says Flanagan. "With different door styles installed people can open everything up and explore our range of products."
Offering more than just floor samples, The Cottage showcases framed prints hanging on painted walls, complimenting seating areas with lamps, sofas, cocktails tables, and chairs, to give their clients a full picture, says Flanagan. "Now we can sell entire spaces instead of just having a sofa and chair on the floor."
The recent addition of an outdoor space adds to the cottage sense, making it exciting and impactful for clients. Along a shingled wall is a railing and deck, featuring a grill, patio table, and umbrella, making it easy for clients to visualize the space in their own home. "So far the feedback has been excellent, and everyone seems to enjoy it," says Flanagan.
For more information, visit https://www.marinehomecenter.com.