July 15, 2021 | Marykate Forte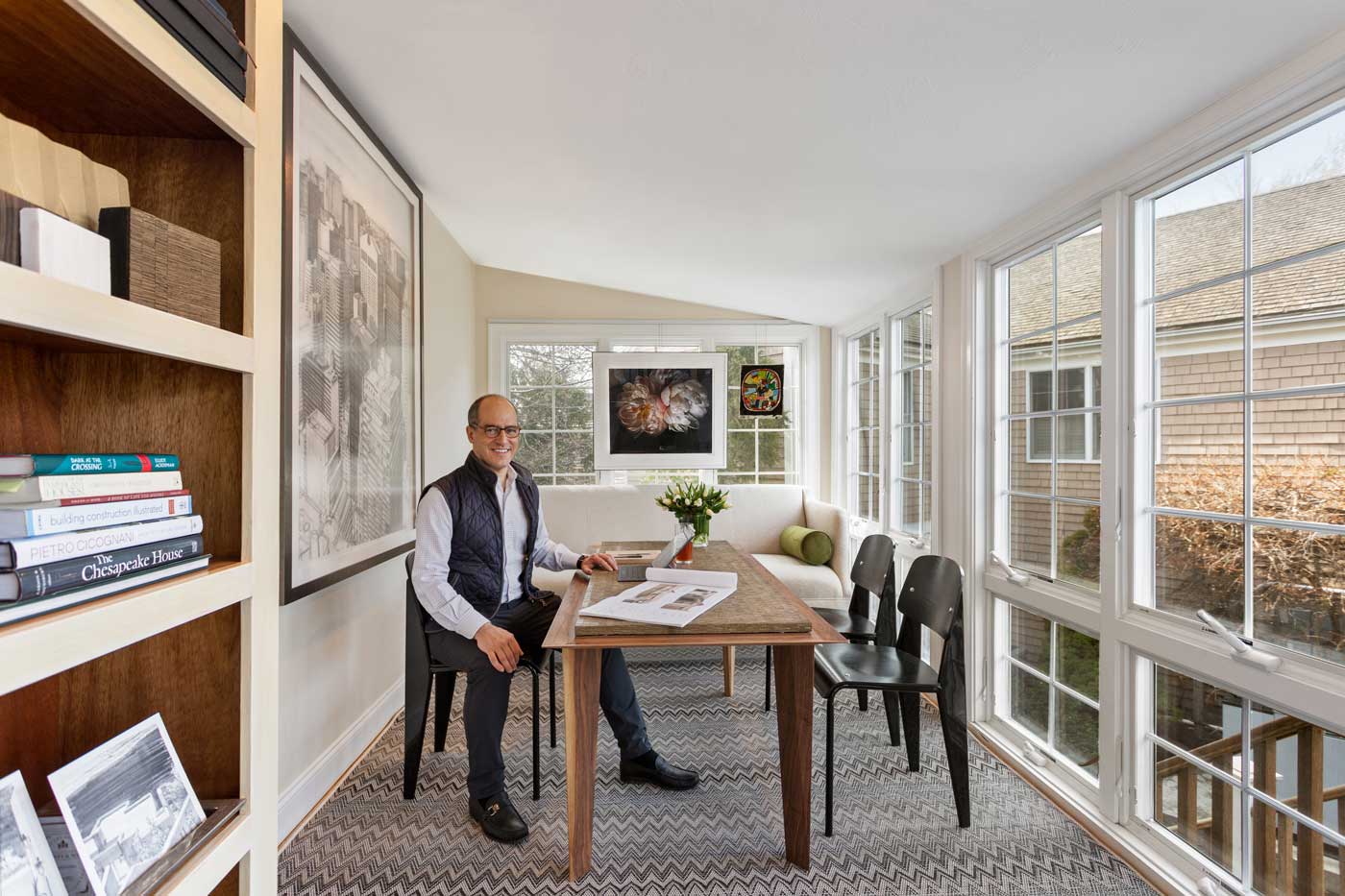 An architectural firm broadens its reach.
Architect Nicholas Stanos and his team create impressive graphite drawings to illustrate the mood and character of spaces his firm designs for their clients.
"The drawings become a vehicle for representing not only our design intent but also bring form to what the clients are imagining," says Stanos, whose architecture firm Nicholas Stanos Architect, is located in New York City with a new outpost in Osterville. "The drawings enable our clients to discover and embrace what the new place is going to be like before it's built."
Stanos opened the Osterville location last fall after he and his family temporarily relocated due to COVID to West Yarmouth where his wife Valerie grew up. Nicholas recognized that his firm was quite effective working remotely away during the pandemic, which motivated him to seize the opportunity to expand his firm's reach along the East Coast by establishing a permanent office on Cape Cod.  The firm specializes in custom luxury residential design with a focus on interpreting the regional architectural styles and contexts unique to each project's location, in a range of traditional to modern ways. Stanos's firm is already exploring the natural beauty and regional architectural style in new commissions on Nantucket and Chatham.
Striking collaborations with other creative-minded individuals is of interest to Stanos, who sees his Osterville studio as an opportunity to feature the work of other designers, artisans, and artists. This summer, an exhibit of New York photographer Steve Pool's portrait-like photographs of flowers and vegetables will be showcased in an exhibit at the studio, the first of many to come.
For more information, visit http://nstanos.com.