March 20, 2020 | Kathleen Parente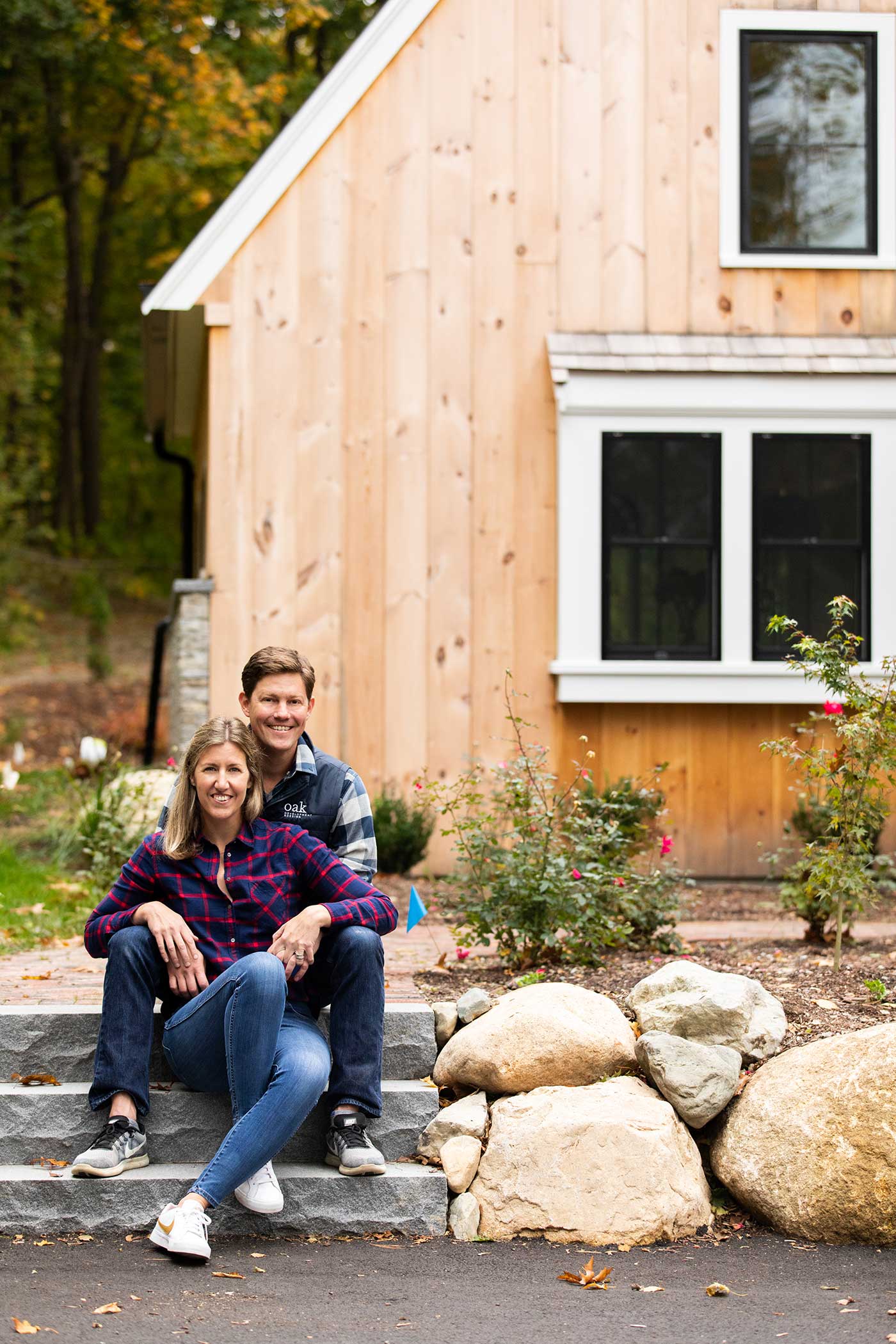 A New England home renovation show, Heart of Oak follows PJ and Lizzy Antonik and their team from Oak Development & Design as they tear houses apart to turn them into beautiful custom renovated homes.  As real as it gets, there's no script and no fluff - just an authentic look at building in New England. 
Season 2 features multiple projects including The Squirrel Hill Project where PJ and his team transform a huge Gambrel barn into a modern, farmhouse kitchen, The Antique Reno, an 1880 Antique beautifully restored to stay true to its original style and Meadowlark, a Cape Cod vacation home renovated under the pressures of a very short New England Summer real estate market. 
Viewers will be reacquainted with several of the characters from Season 1 including host, PJ and his wife Lizzy, resident Aussie and Project Manager, Jarrah, "excavator extraordinaire", Ernie, and several of Oak Development and Design's trusted and loyal subcontractors who finally admit they like being on camera. Special appearances by the Dropkick Murphys and frontman, Ken Casey, and our elusive "camera guy". Heart of Oak welcomes back title sponsors Timberland Pro, KAM Appliances, GE and Wolf/Subzero, Mid-Cape Home Centers, Azek Trim, Mountain One Bank and our friends at White Wood Kitchens, and Bellew Tile and Marble.
"Making the move to the NBC Boston Family of channels is a huge step up for us," says PJ, founder and host of the show. "After a recent full overhaul on the branding and programing, NECN has been positioned to target the lifestyle market we are geared for. It's an exciting time at NBC Boston and we are excited to be part of the bigger picture on their drive towards the younger demographic. We are also excited to share our programing with NBC Sports Boston as we can keep our core sports oriented viewer from season one on NESN." 
Antonik is no stranger to the camera, nor to the home renovation scene. He grew up learning the family business of carpentry, and then spent several years in the corporate world before turning his attention back to his true passion. He currently resides in Hingham, MA, and operates his business from a custom built tiny house office that travels with him to job sites. Heart of Oak will air on NECN at 4pm Saturdays and 1pm Sundays. NBC Sports Boston is 8:30am Saturday with a re-air Sunday.
For more information, visit HeartofOakTV.com, and follow @heartofoaktv on Instagram.