August 13, 2020 | Dan Kaplan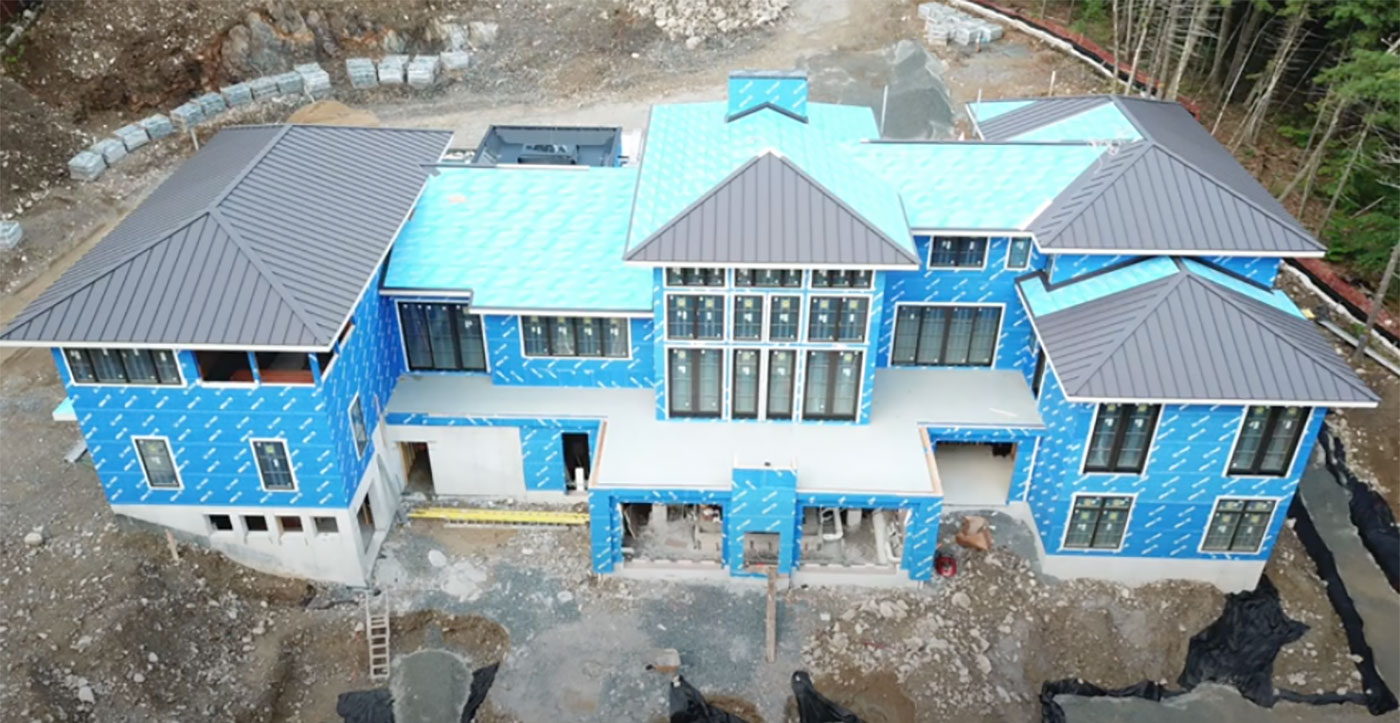 As we continue to follow the build of a Modern Prairie style home tucked away in the suburbs of Boston, we are amazed by the progress Concept Building, Slocum Hall Design Group, and Briar Design Group have been able to make given today's challenges with Covid-19.
While Covid-19 has changed the way in which the team works, it certainly has not slowed down the pace in which they work. Through virtual meetings, emails and countless phone conversations the team has been able to stay ahead of schedule. This is a true testament to how these three teams work together and how their past experiences collaborating together help them communicate clearly and effectively.
During our visit to the project site the team had completed the framing of the home and were in the middle of all the mechanical roughs including; plumbing, electrical and HVAC. 
As Principals David Boronkay of Slocum Hall Design Group and Alan and Jeff of Concept Building continue their process of building out the design Anne and Jessica of Briar Design Group have begun laying out the finishes and detailed interiors. 
Working as a team from the conception of this project has allowed Briar Design to evolve their interior design as the project itself evolves. 
What we have constantly been impressed by is the ability of Anne and Jessica to embody the 'Prairie Style' while maintaining a clean and modern feel. This was accomplished by choosing a strong base of neutral colors while weaving in a young and energetic color story throughout the home. This can be seen in the detailed interiors and a few of the showstopping pieces they have chosen for the home.
This project continues to amaze us each time we visit the site and see daily updates via social media from @slocumhalldesign and @conceptbuilding. Let us know what you think of the build and stay tuned for the next episode in this series as we follow the build.