September 11, 2015 | Anonymous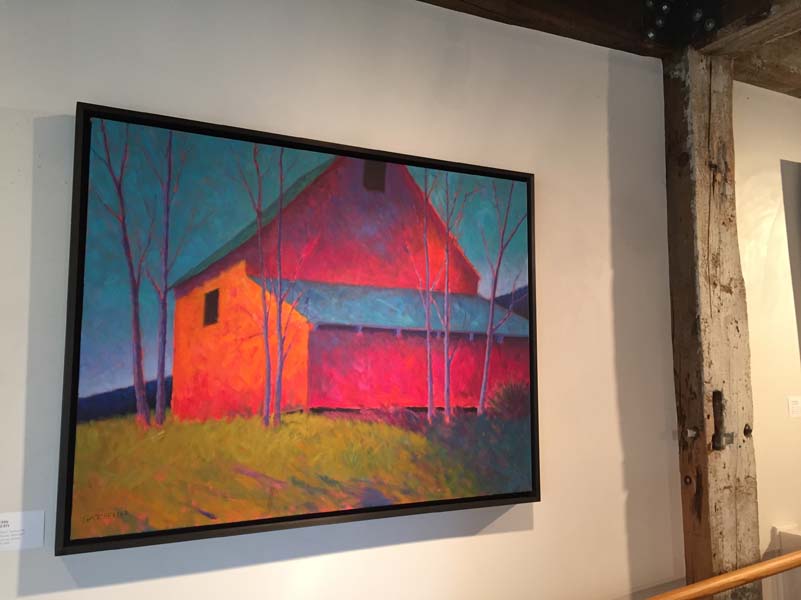 This first cool fall day provided the perfect excuse to visit the Powers Gallery in Acton, MA. Not only did we get a chance to check out their beautiful antique gallery, we also got a sneak peek at their fall show, a combined effort between artists Jane Dahmen and Peter Batchelder. 
The artists have differing but complementary styles: Jane Dahmen's layered woodland landscapes often feature birch trees, undulating snow, and crisp sparkling water. Dahmen strives to "create a space into which the viewer can enter. [Her] ideas begin in the natural world, but once a work is underway, the paint itself on the flat surface takes on a life of its own."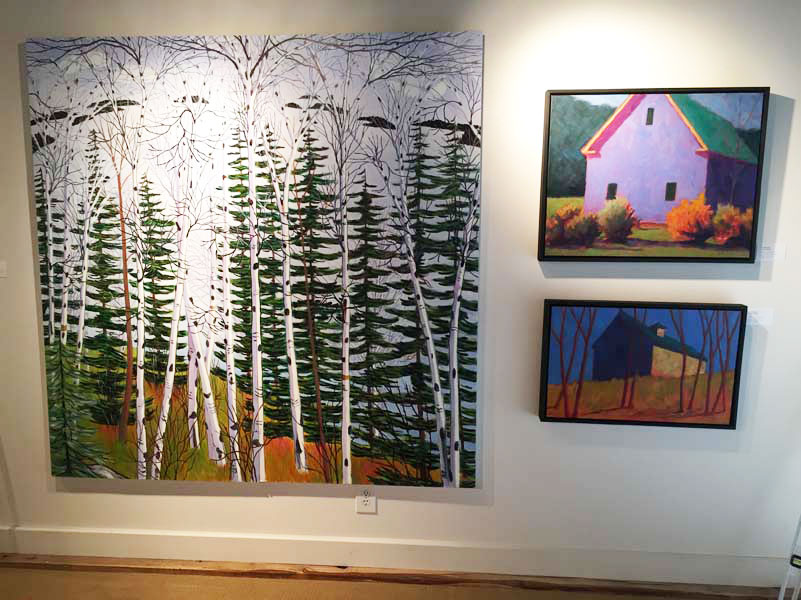 Peter Batchelder, a longtime New England resident, finds inspiration in the stories of rural time-worn buildings. Batchelder finds himself "curious about the story of the building: who built it and why; the many people who have lived or worked in the building; how the landscape may have changed around the structure over the course of years."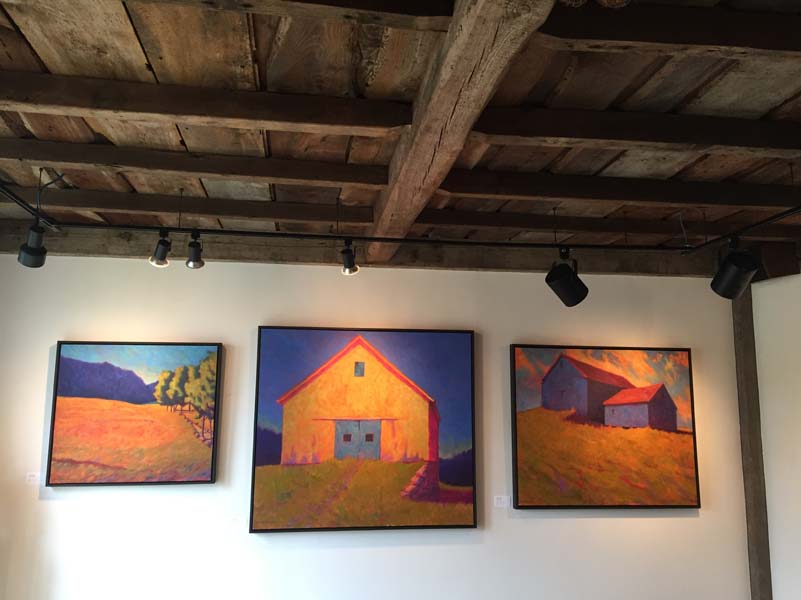 The detailed woodland landscapes paired with the vibrant, light-drenched farmhouses are the perfect pieces to herald in the fall season. Both hint of the changing leaves and cool weather to come while also harkening back, with an air of nostalgia, to a simpler time: one filled with endless uninhabited woods, simple barns and a deep appreciation for the natural world.