June 15, 2021 | Marykate Forte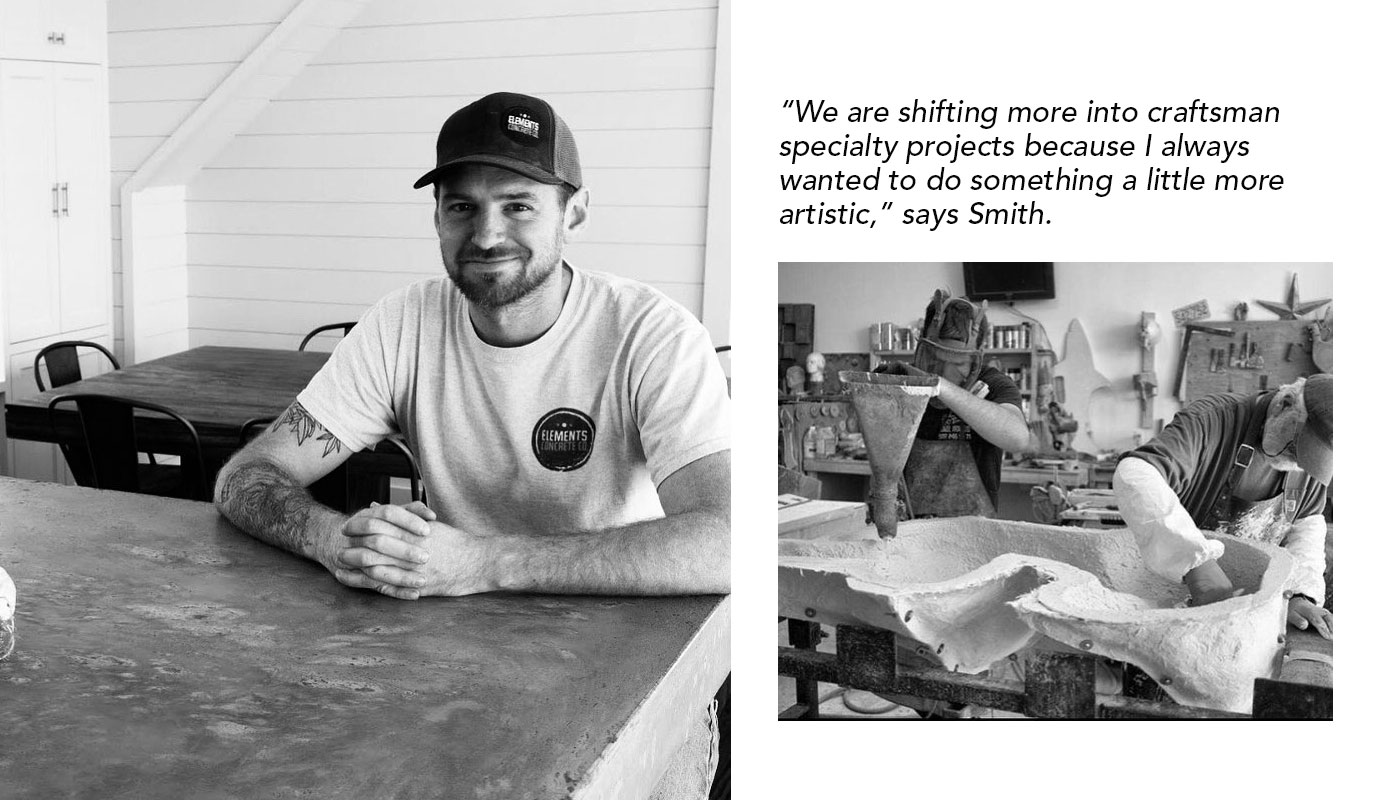 Elements Concrete embraces creativity to craft specialty pieces for the home.
Joren Smith is the founder and president of Elements Concrete, an artisan concrete company that specializes in crafting concrete countertops and furniture, columns, cladding, and other architectural pieces. Smith's design capabilities as a concrete artisan are showcased in the unique projects he and his team create and he wants to be known as more than just the "concrete countertop guy."
"We are shifting more into craftsman specialty projects because I always wanted to do something a little more artistic," says Smith.
Based in South Chatham, each piece designed by Smith and his team is custom designed and available in an extensive array of finishes and shapes. The team's specialty projects combine concrete with woodworking and welding to craft high-end coffee tables and outdoor dining tables.
Smith collaborates with architects, designers, and clients to bring one-of-a-kind visions to life, regardless of how difficult the project initially appears. "I like that every project seems to be a unique challenge because it keeps me engaged," says Smith. "And anything three-dimensional we can make out of concrete."
While concrete is versatile, durable, and non-flammable, it is not a flawless material, something Smith stresses. "There are imperfections in concrete and it's not the material you should be using if you're looking for perfection."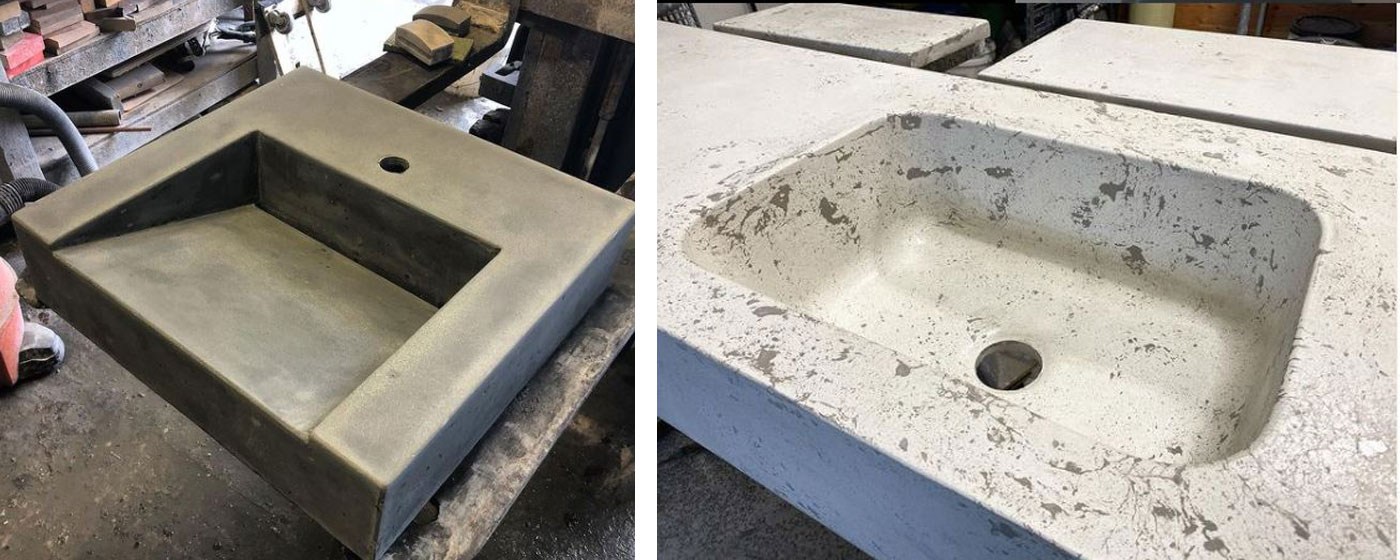 Currently experiencing an influx of work, Smith's projects take place on and around Cape Cod. With an abundance of ideas and a love of building and creating, Smith is excited for what lies ahead.
"Maybe we'll start producing vanities and things of that nature," says Smith. "The future is a blank canvas."
For more information, visit capecodconcretecountertops.com