April 8, 2020 | Sandy Giardi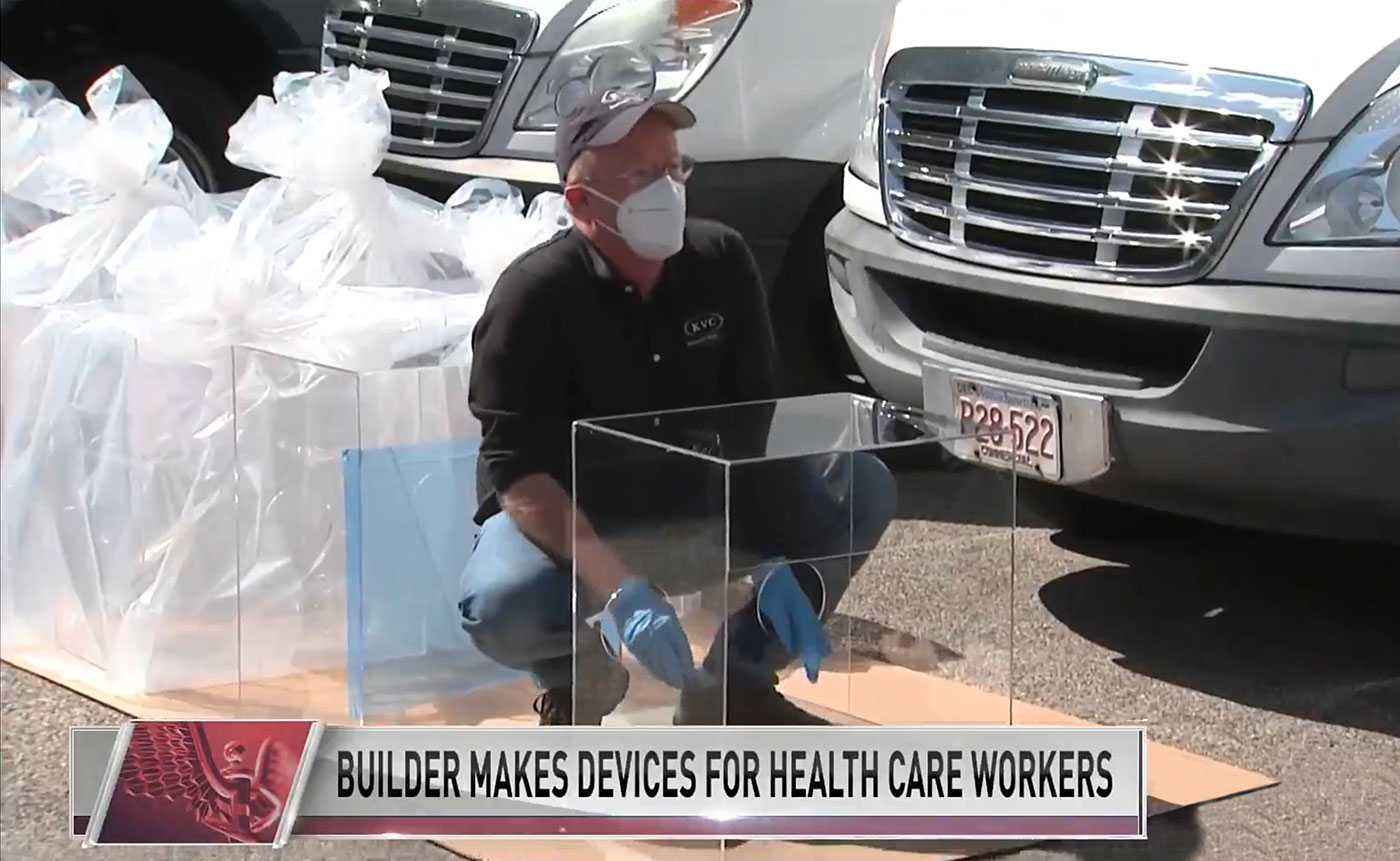 Area builders have banded together to help those in the medical industry and on the frontlines of the COVID-19 crisis. Sitting idle didn't sit well with Ken Vona of KVC Builders and others in the construction business, so instead they've joined forces to help the health care community while honoring the governor's stop-work order. 
The Maybe We Can Help Initiative was conceived as a result of an email Vona received from his friend David DeBlasio, whose daughter is a nurse at Tufts Medical Center. DeBlasio asked Vona if his custom home and cabinetry business could make a plexiglass box that could be placed over a patient's head when they are put on a ventilator to help contain the spread of COVID-19 and corral the germs sprayed back on healthcare workers. 
Vona could and has. Thanks to donations from family, friends and clients, Maybe We Can Help has secured enough plexiglass and equipment to build 700 protection devices to be donated to hospitals and fire departments from Boston to New York.
The team of volunteer woodworkers made 100 Aerosol Boxes yesterday, and has 200 slated for delivery today. Maybe We Can Help is most concerned with getting the word out to hospitals and facilities in need of protective devices; in fact, Vona appeared on an NBC Boston segment yesterday, see below, to discuss the initiative.   
Maybe We Can Help is also in immediate need of delivery teams to transport the sterilized units. Visit maybewecanhelp.org to order Aerosol Boxes, help with deliveries and learn more.