April 8, 2015 | Anonymous
For those of us with just a little too much on our plates, meditation is a great way to re-center and re-focus. While meditation gardens and huts are not necessary to reap the numerous benefits of meditation, if you have the chance, why not incorporate one into your home or landscape this spring?
This cave-like outdoor space by Gregory Lombardi design provides a sheltered and secluded area for thinking and reflecting in nature.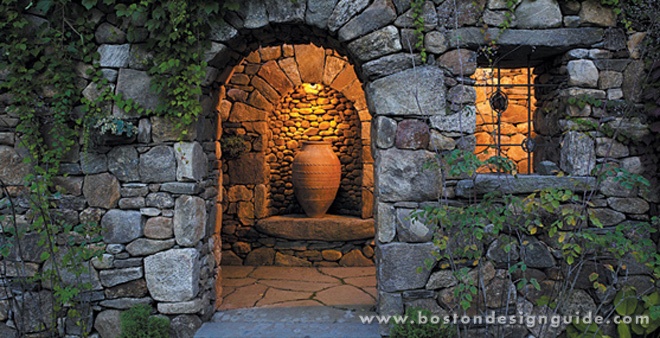 Landscape Architecture by Gregory Lombardi Design
Another way to transform an outdoor space and add an artful and calming element is through elaborate stonework, as seen in this terrace space by Gregory Lombardi design. The beautiful design brings added beauty to this quiet sitting space.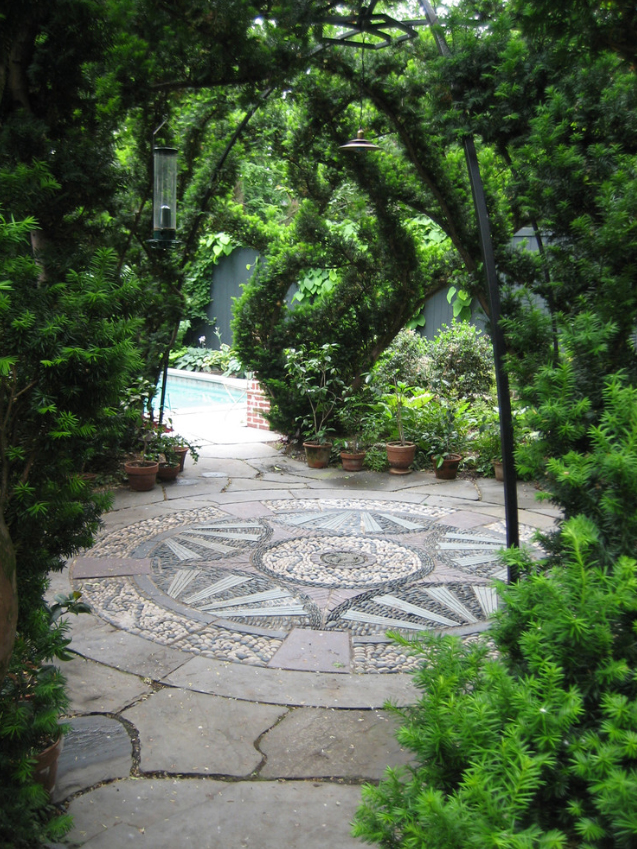 Landscape Architecture by Gregory Lombardi Design
If you'd prefer to be in the open air, this space by kdturner design incorporates a large stone Buddha. The statue looks at home amongst the scattered planted trees. Just imagine soaking up the afternoon sun in this bright and beautiful outdoor space.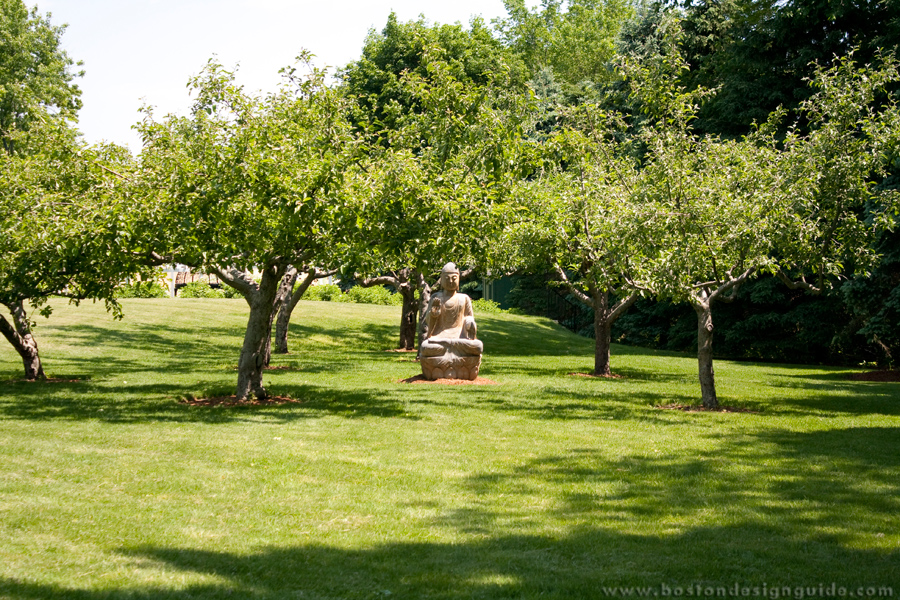 Landscape Architecture by kdturner
This more manicured landscape incorporates clean, straight lines and a lit stone Buddha statue. Bluestone slabs of varying lengths add a creative, serene touch.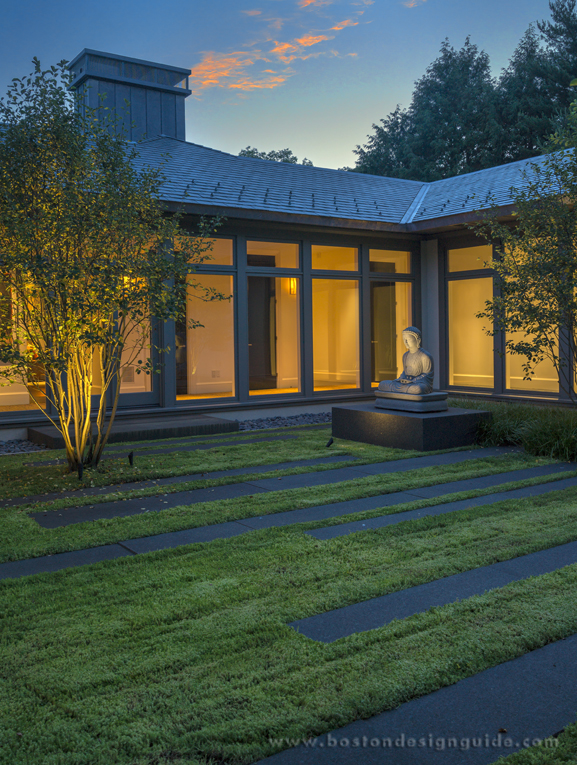 Custom Home Built by Thoughtforms Corporation; Architecture by Adolfo Perez Architect; Architectural Millwork by Herrick & White Ltd.; Photography by Richard Mandelkorn
In this outdoor landscape, order is imposed on disorder—a long, straight wooden path sits atop a beautifully wild garden of ferns and other greenery. Simply set up a chair and soak in the surroundings.
Landscape Architecture by Wagner Hodgson
Meditation huts are another way to create a more structured space for reflecting and relaxing. This simple triangular meditation hut below blends gorgeously with the surrounding tall pines and evergreens, and creates a quiet and secluded space.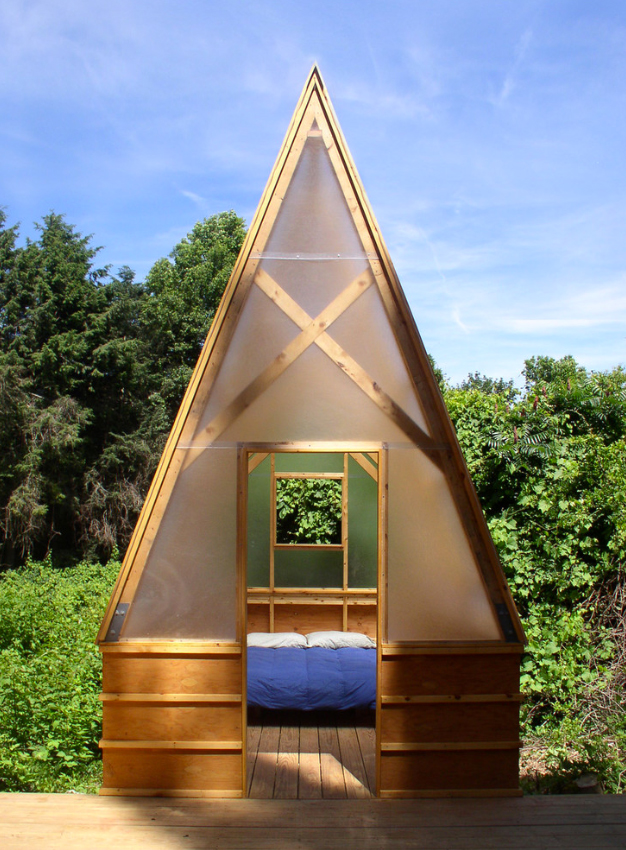 Moskow Linn Architects
For those living in southern climes, this wonderful white adobe structure incorporates a fire element. Sitting and watching the dancing flames of a fire is said to have powerful meditative effects.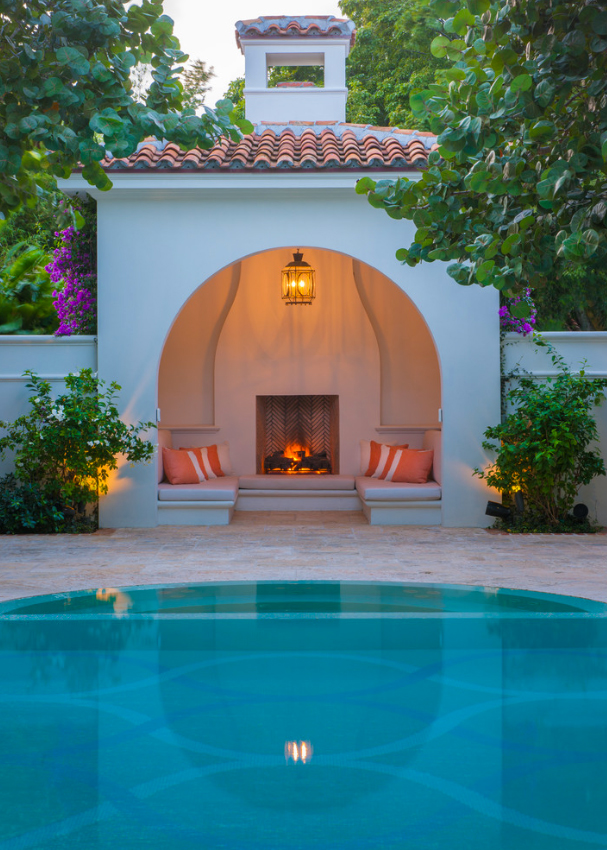 Overmyer Architects
Even city-dwellers can build meditation huts, if they're lucky enough to have a rooftop to themselves. This beautiful Chinese teahouse-inspired hut is a great place to gain some perspective.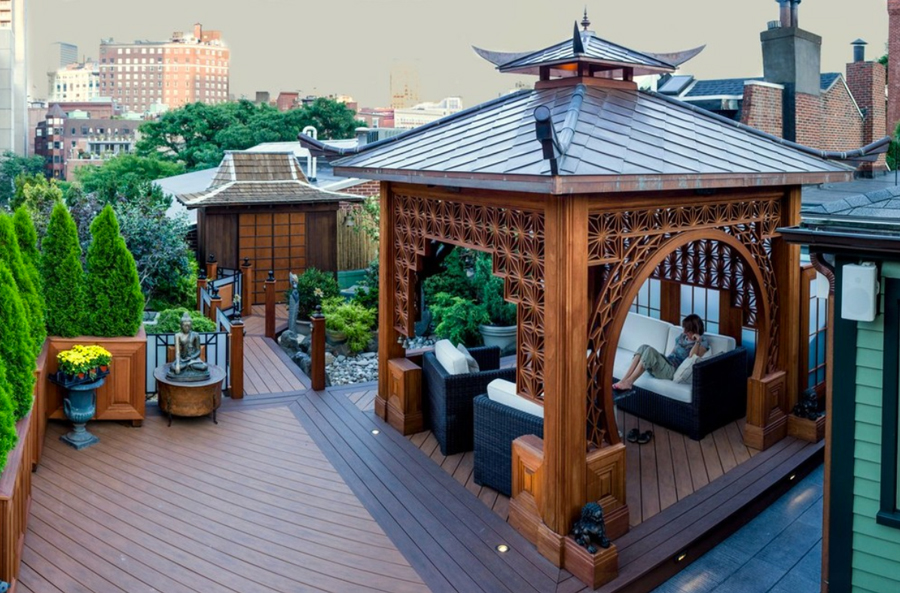 Metal Roof Network
Finally, meditation spaces can be incorporated indoors too, and can really be any room that you can retreat to. We love this space by MGA | Marcus Gleysteen Architects, where beautiful floor-to-ceiling windows allow an unobstructed view of the forest outdoors.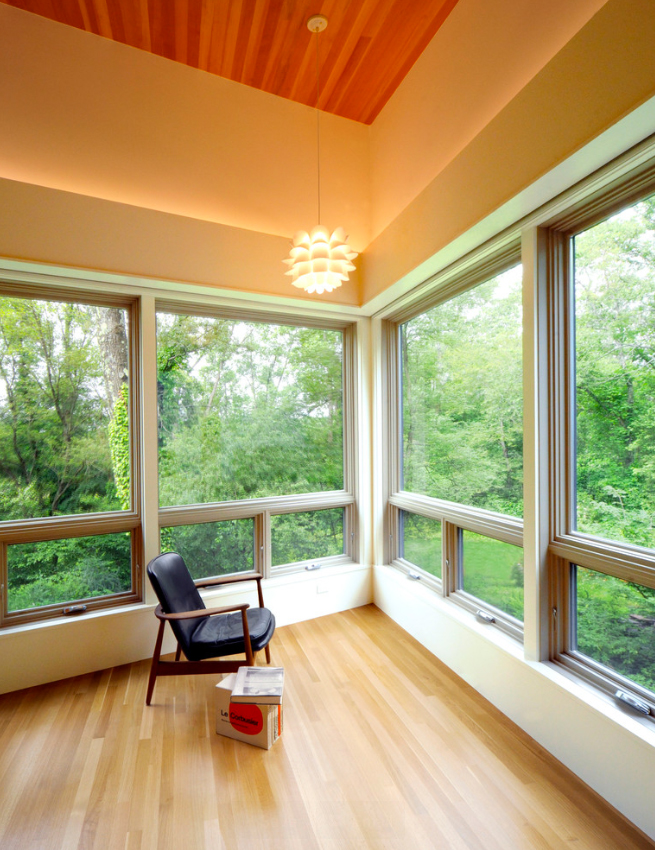 Architecture by MGA | Marcus Gleysteen Architects
If you're expecting visitors, place small floor pillows on the floor for added comfort. Light wood and filtered sunlight make this space soothing, serene, and calming.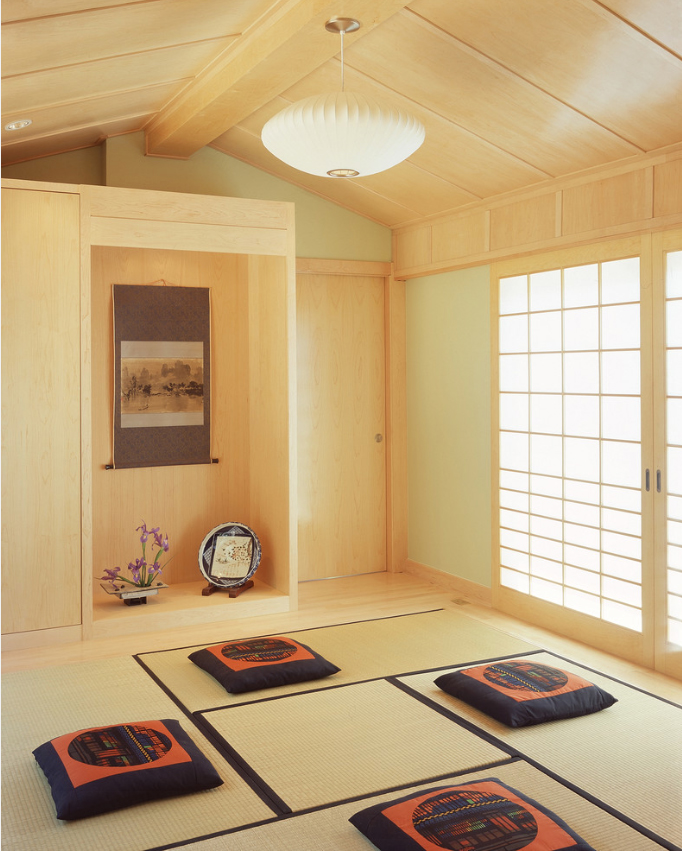 Architecture by John Lum Architecture