December 15, 2017 | Sandy Giardi
Santa can have his milk and cookies; we'd rather sip a soul-stirring seasonal cocktail in the Red Bar at Hyannis' Pain D'Avignon, the French café-boulangerie, bar and bistro that provides a table for all reasons.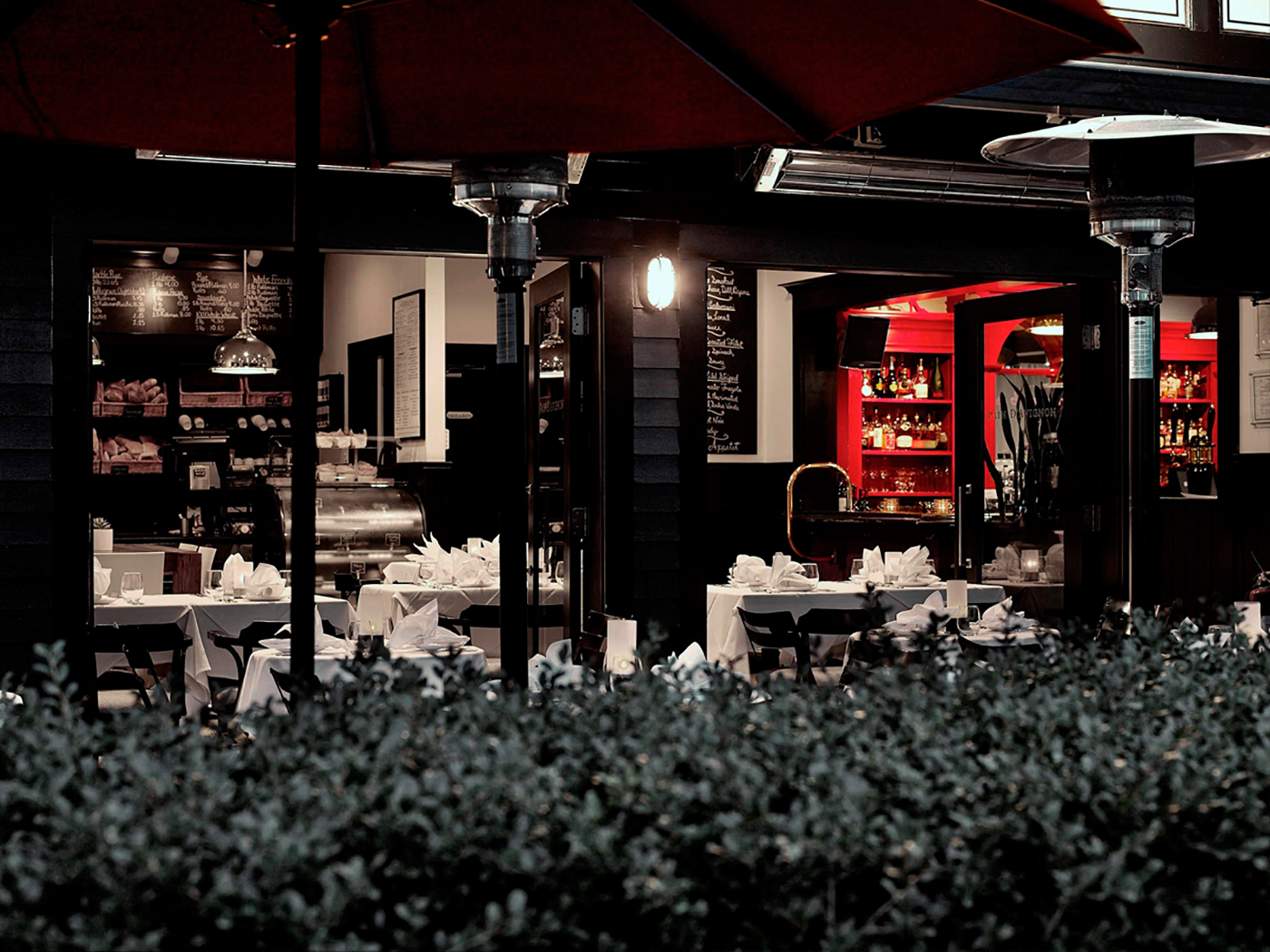 Tom Catalano of Catalano Architects first turned us on to this stylish French haunt, and we can't think of a more festive spot for a little revelry and fortification. As the eatery's epicenter, the Red Bar is a cozy, convivial setting with a palpable European flavor (Cheers, interior designers Weena & Spook) known for its French wines and premium cocktails.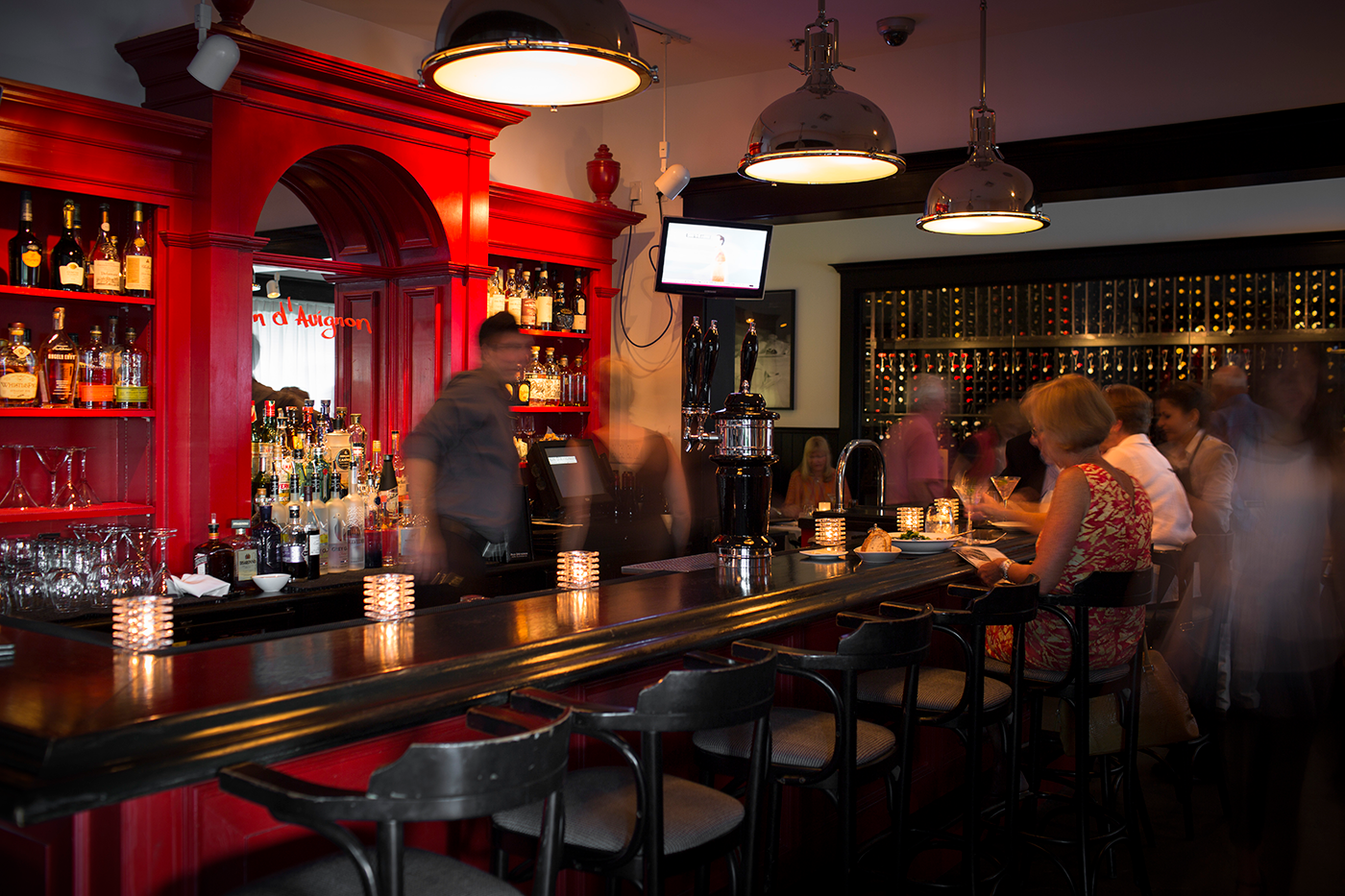 Photo by Michael Piazza
The bartenders are always experimenting with heady new concoctions, and right now they're pouring the Woodford Apple Harvest. The special new drink is comprised of Woodford Reserve Bourbon, Le Compte Calvados, the Italian amari Cynar and apple liqueur, and infused with vanilla bean and aged in an American oak barrel. The tawny elixir is poured over ice and served with a rose apple chip, and, because it's house-aged and made in a small batch, isn't on the drink menu, says Restaurant Manager JanAlex Mixon.
Sounds like the perfect excuse to escape the holiday bustle and toast a friend. Holiday shopping can wait.