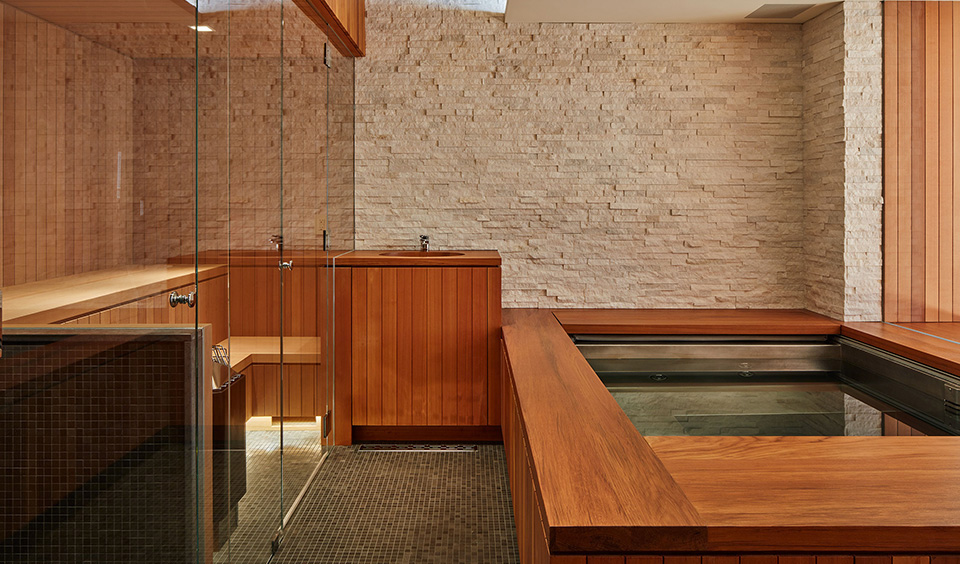 Catherine Truman Architects, Jane Messinger Photography
For those who aspire to calm, to rejuvenation, to enhanced health and wellness, at-home spas from New England's top professionals never fail to inspire.
Gaze out onto the wintry landscape, warmed through by the 100° spa and elegant fireplace featuring advanced water vapor technology.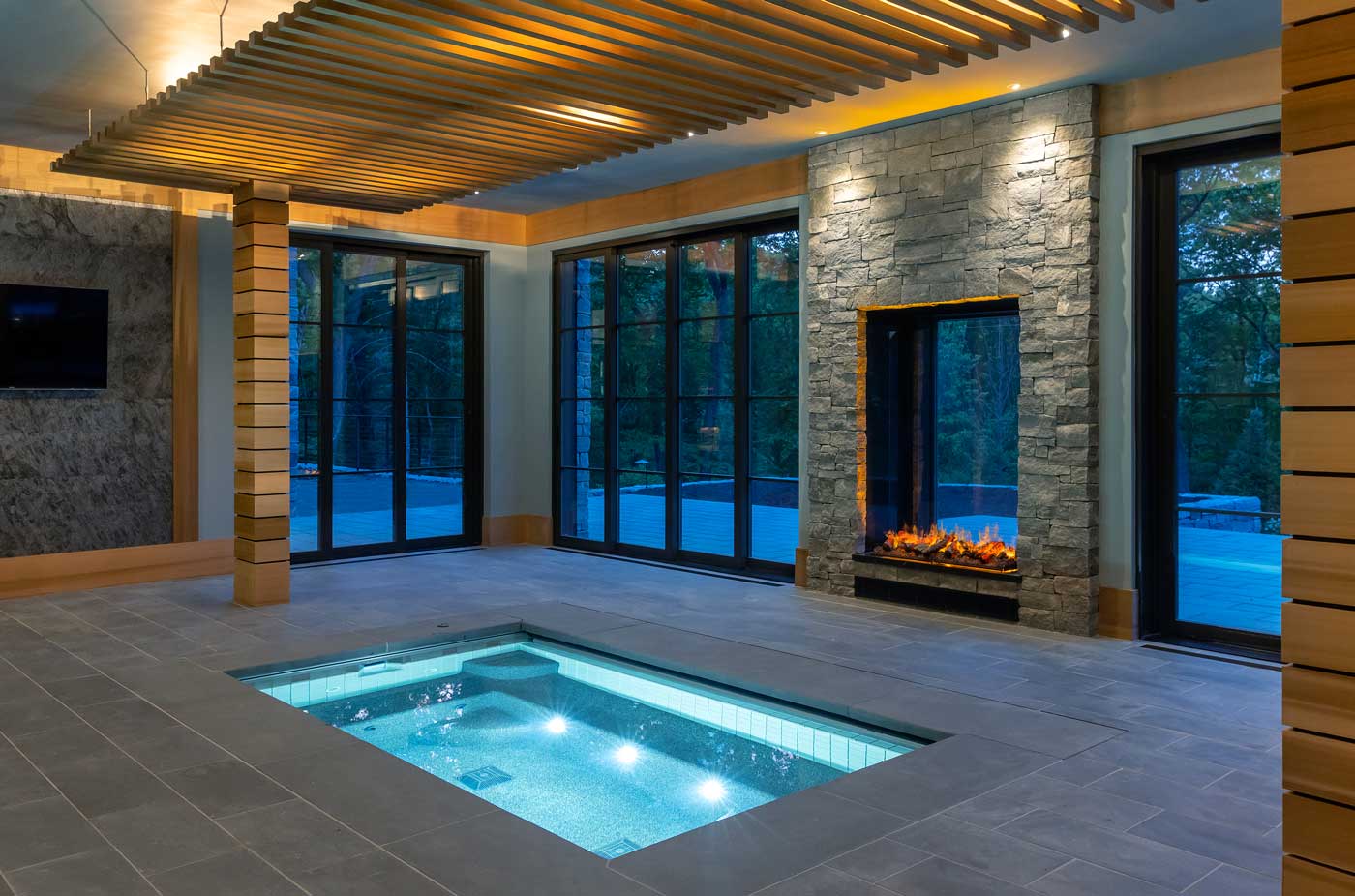 Slocum Hall Design, Concept Building, Inc., Combined Energy Systems, Inc., Commonwealth Fireplace, Photography Warren Patterson
Sweat away stress and toxins in your private steam sauna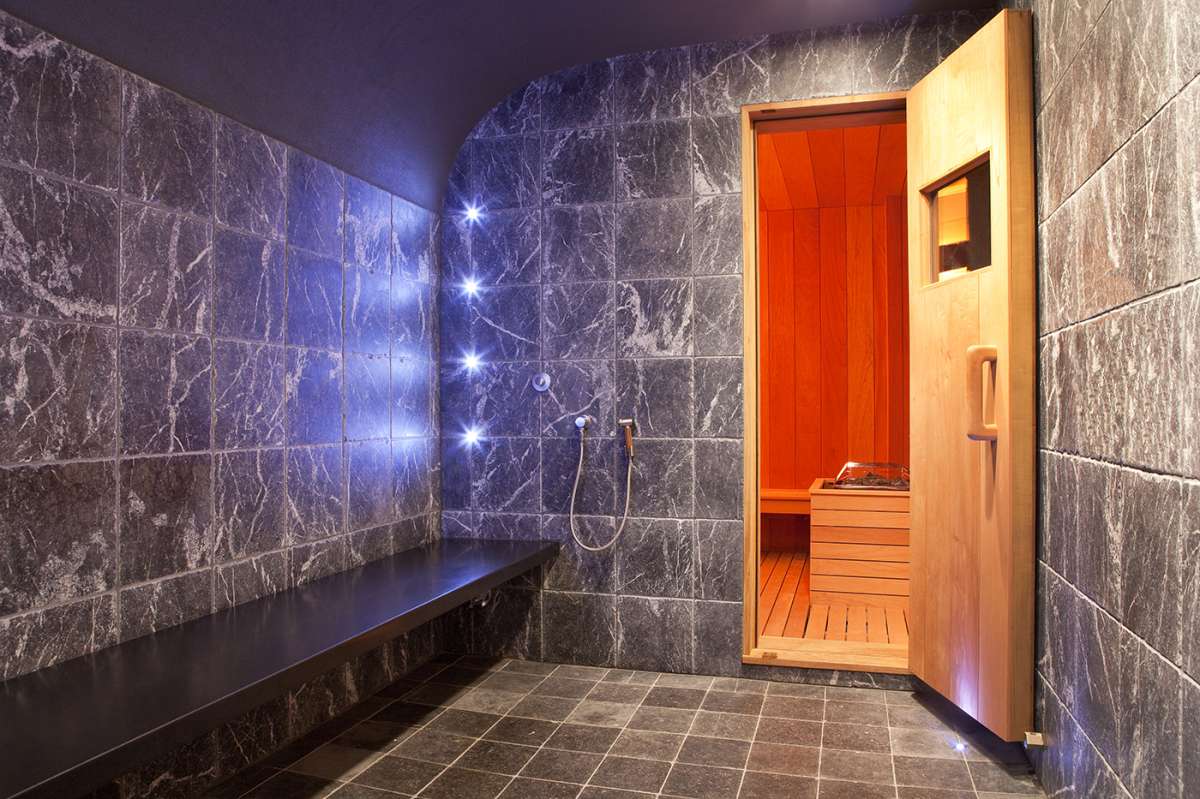 Thoughtforms Corp., John Bellenis Photography
Swim in place pool and  steam and sauna rooms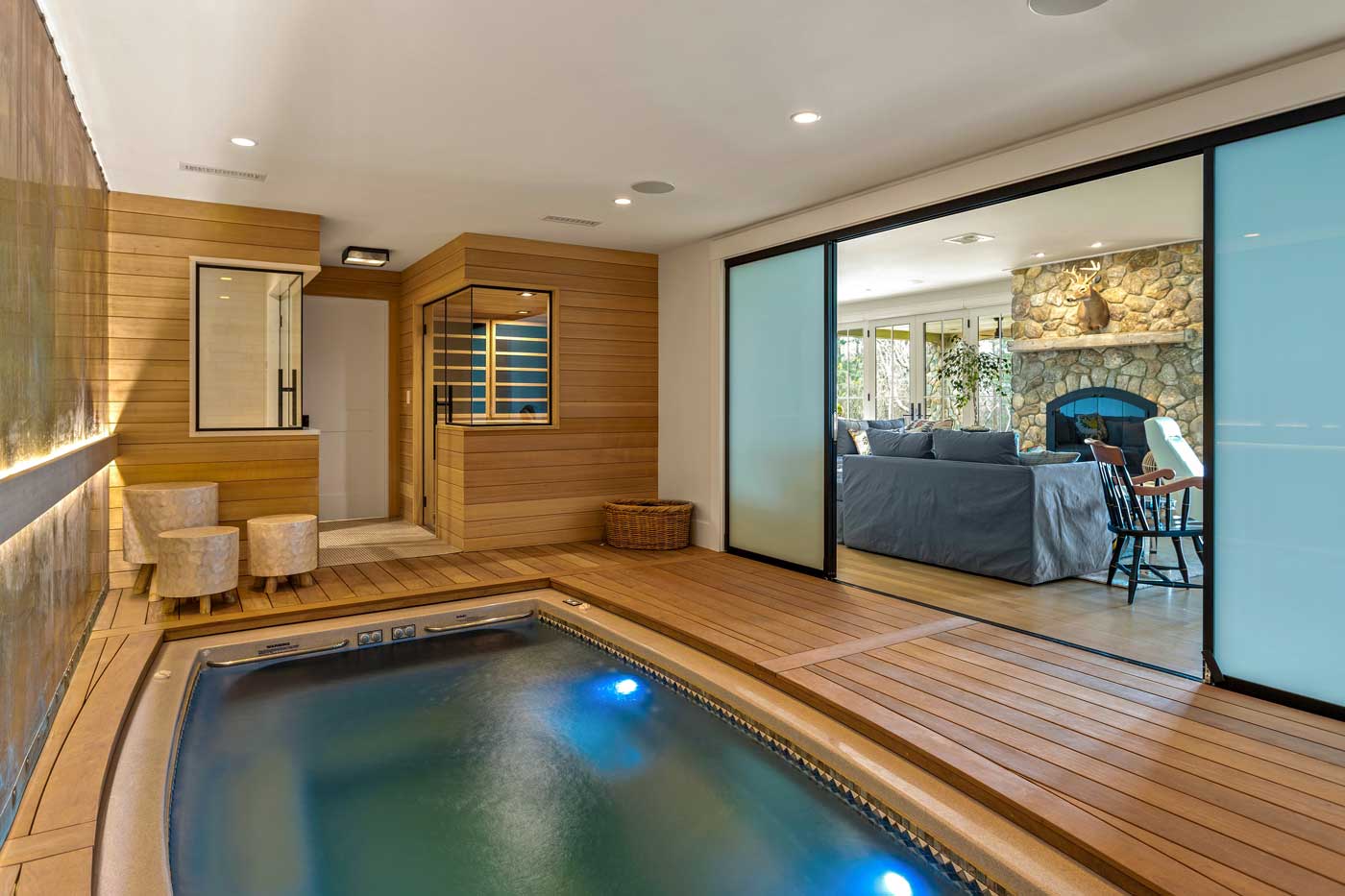 Gakidis + Stewart Design Group, BluWater Photography
Recharge your body and awaken your mind with a stainless steel cold plunge/hot tub contrast combination.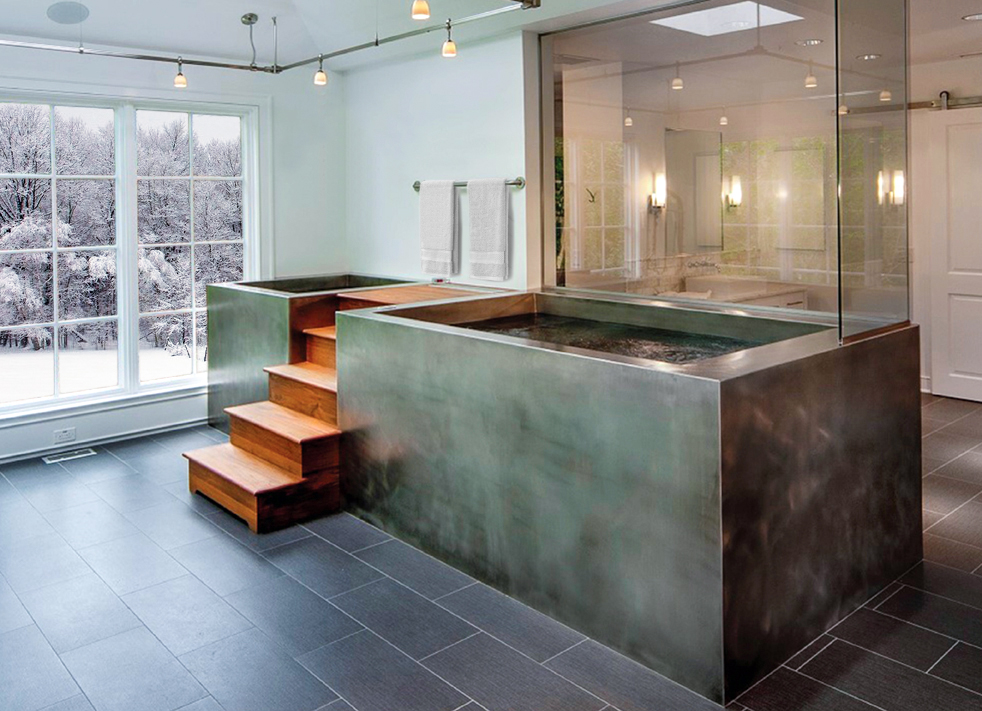 Diamond Spas Stainless Steel Cold Plunge/Hot Tub Contrast Tub with Two Sided Skirt 48" x 48" x 42" 
Builder: MATRKA Renovator & Builder; Photo Credit: Michael Houghton/STUDIOHIO