August 17, 2018 | Sandy Giardi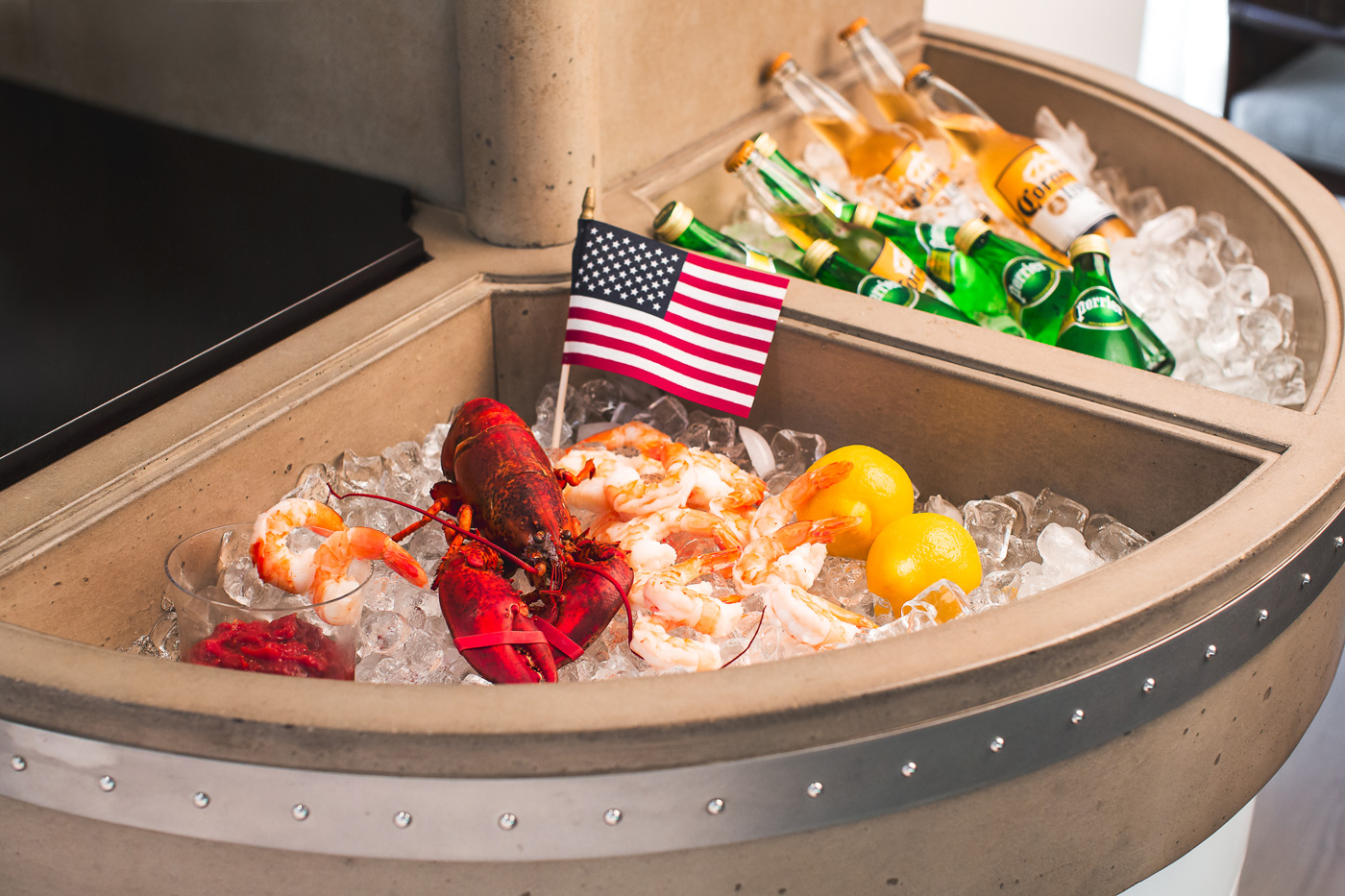 Going into the weekend, we've got summer soirees and raw bars on our minds, and just had to share this genius addition to the bar of a Chatham vacation home.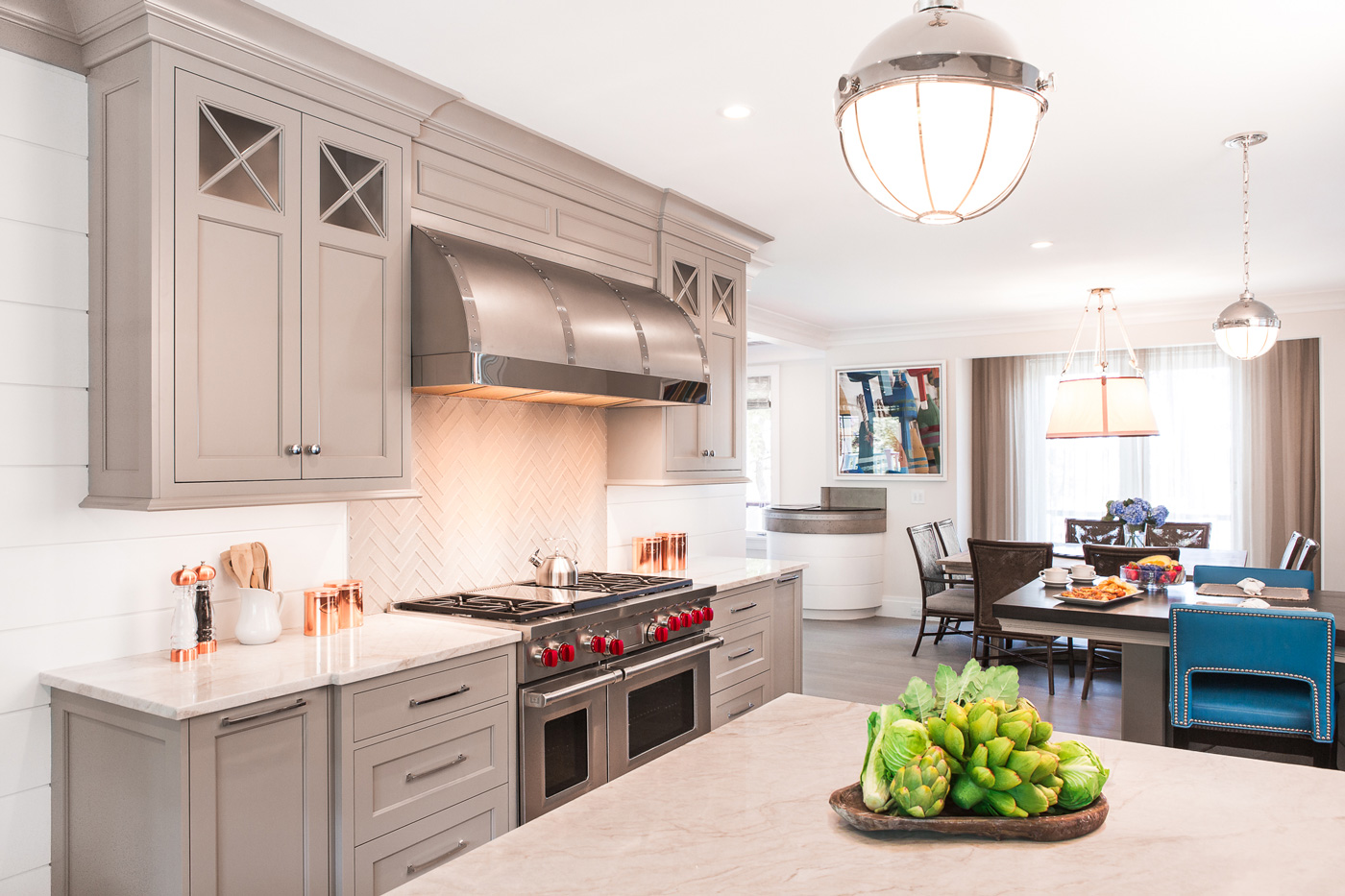 This freestanding ship's wheel sink, designed by Judy Whalen of Roomscapes Cabinetry and Design Center and in collaboration with Kathleen Hay Design, is positioned between the dining room and L-shaped bar (with a walk up pass-through window, no less!). The stand-alone custom element has removable wood tops, a hidden slot drain and a triple bay to keep chilled seafood and beverages on ice and at the ready, encouraging partygoers to help themselves. Don't mind if we do!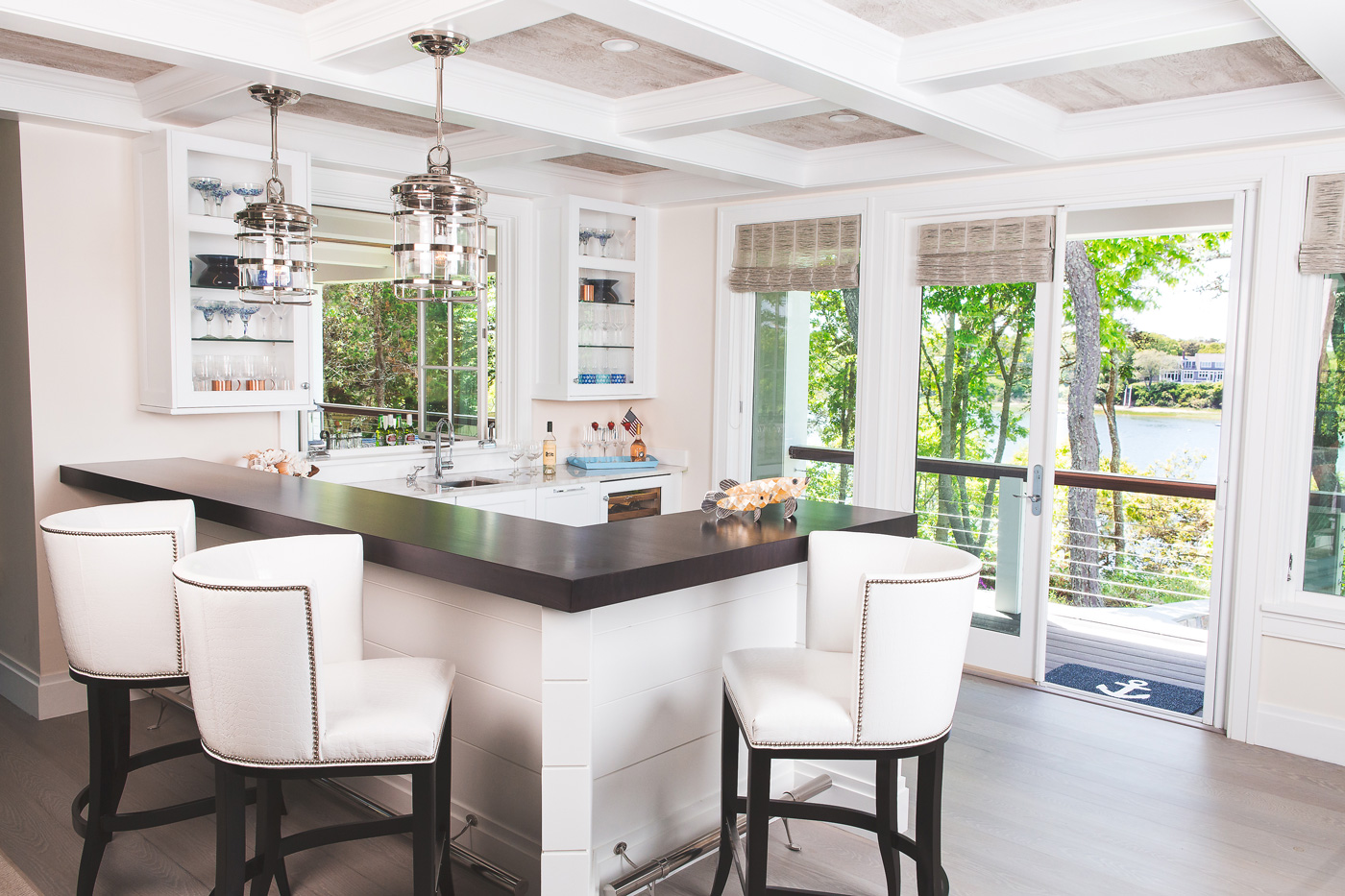 Photos by Derrick Zellmann Photography