June 19, 2020 | Sandy Giardi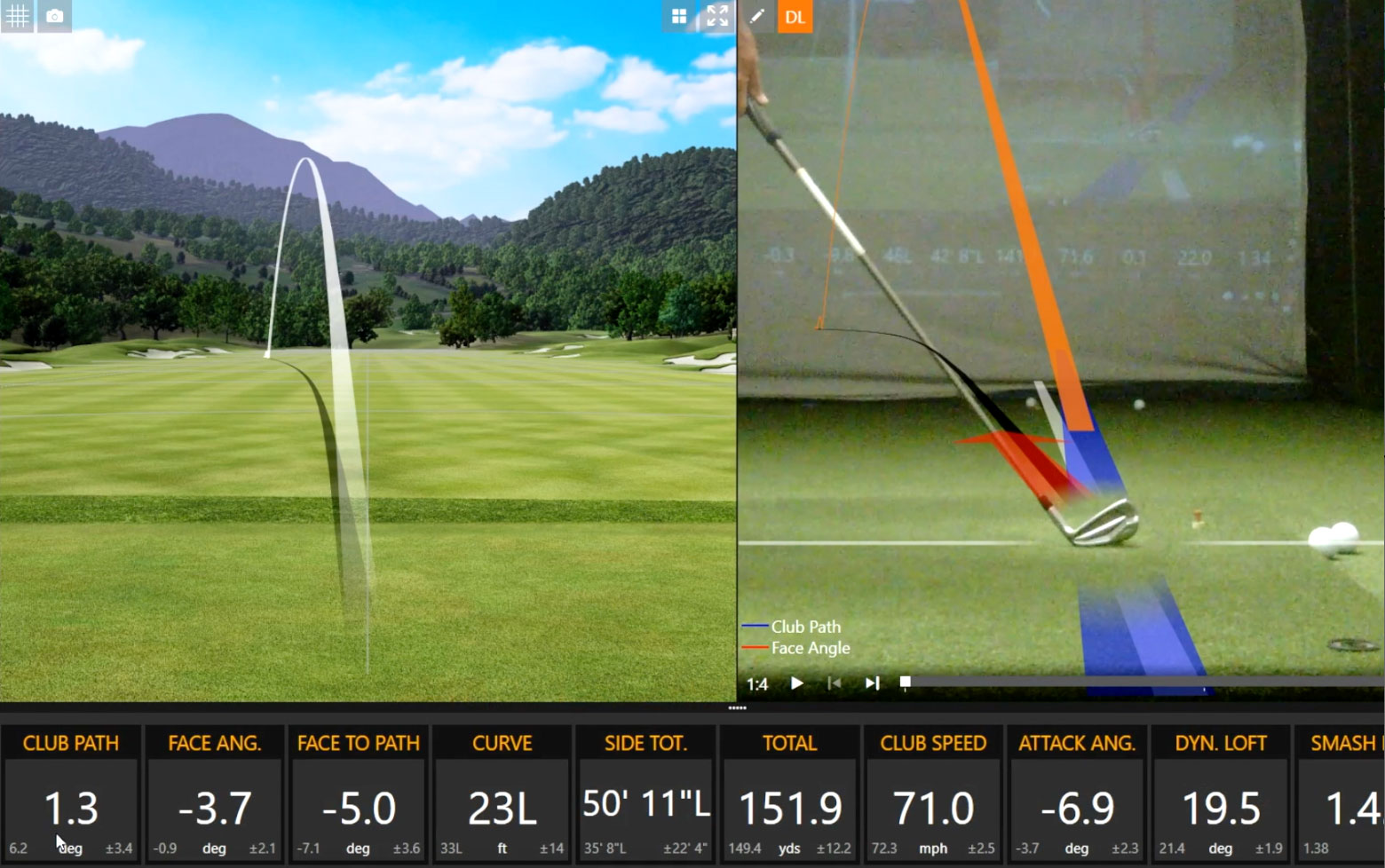 In honor of Father's Day, we reached out to Brian Stowell, President of Crown Point Cabinetry, to provide all of those fathers out there with a helpful golf tip. Stowell, a self-proclaimed golf addict, is actively involved in The First Tee program. In fact, Crown Point helped found a local chapter of The First Tee New Hampshire to introduce life skills to children ages 5-17 through the game of golf. Stowell has created a golf room at his New Hampshire cabinetmaking facility that allows golfers to swing their clubs and hit real golf balls within an enclosed area. 
The key to this setup is a Trackman, says Stowell. "The Trackman is a dual Doppler radar launch monitor that allows a golfer to see up to 26 different measurements of both the ball and the club. This information is then used to identify factors that limit a golfer's ability to get even more enjoyment out of the game."
It may sound complicated, but it isn't, Stowell insists. His enthusiasm for the game is infectious, and he's clearly a student of it. As an avid golfer, he invested in high-speed cameras that give slow-motion replays of your swing. "Coupled with the information Trackman provides," says Stowell, "it allows a golfer the opportunity to see what they are doing throughout the swing." And make changes accordingly.
Stowell has invited upwards of 400 people into his golf room for a learning session about their swing, including Crown Point employees and their families, clients, builders, architects, interior designers, students of the program and even our own Melanie Perillo, BDG's publisher.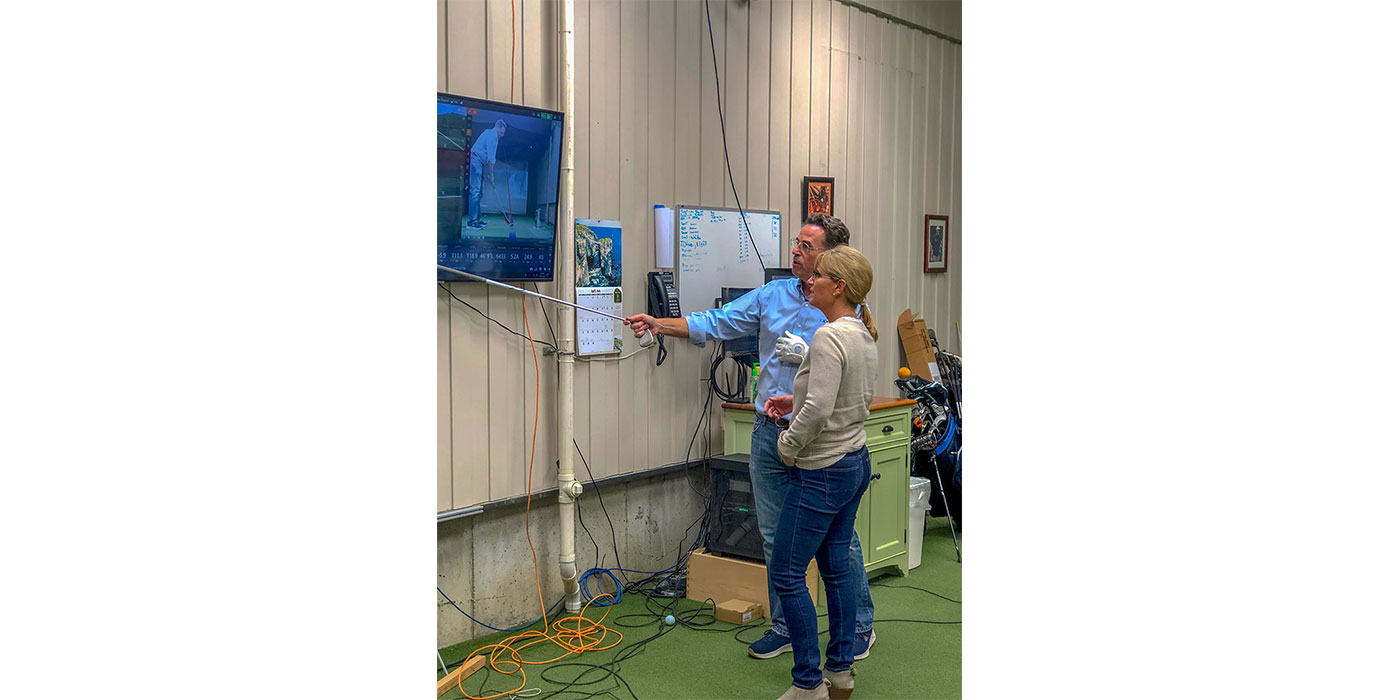 Crown Point Cabinetry's Brian Stowell gives Melanie Perillo a short lesson on the science of the Trackman.
This past winter, Stowell hired a teaching pro to give golf lessons to kids on the middle school and high school golf teams and keep their hand in the game during the off-season. Thanks to the Trackman and slow-motion cameras, athletes were able to see the "cause and effect" relationship of their swing to the trajectory of their ball.
"I can't tell you how many people have said, 'I don't think I want to see my swing!' when offered the chance to hit balls in the golf room," says Stowell. But that fear of embarrassment quickly dissipates after a turn on the Trackman and "they all learn at least one or two reasons why their ball does it what it does. Suddenly, seeing their swing isn't as scary as they thought!"