June 25, 2020 | Sandy Giardi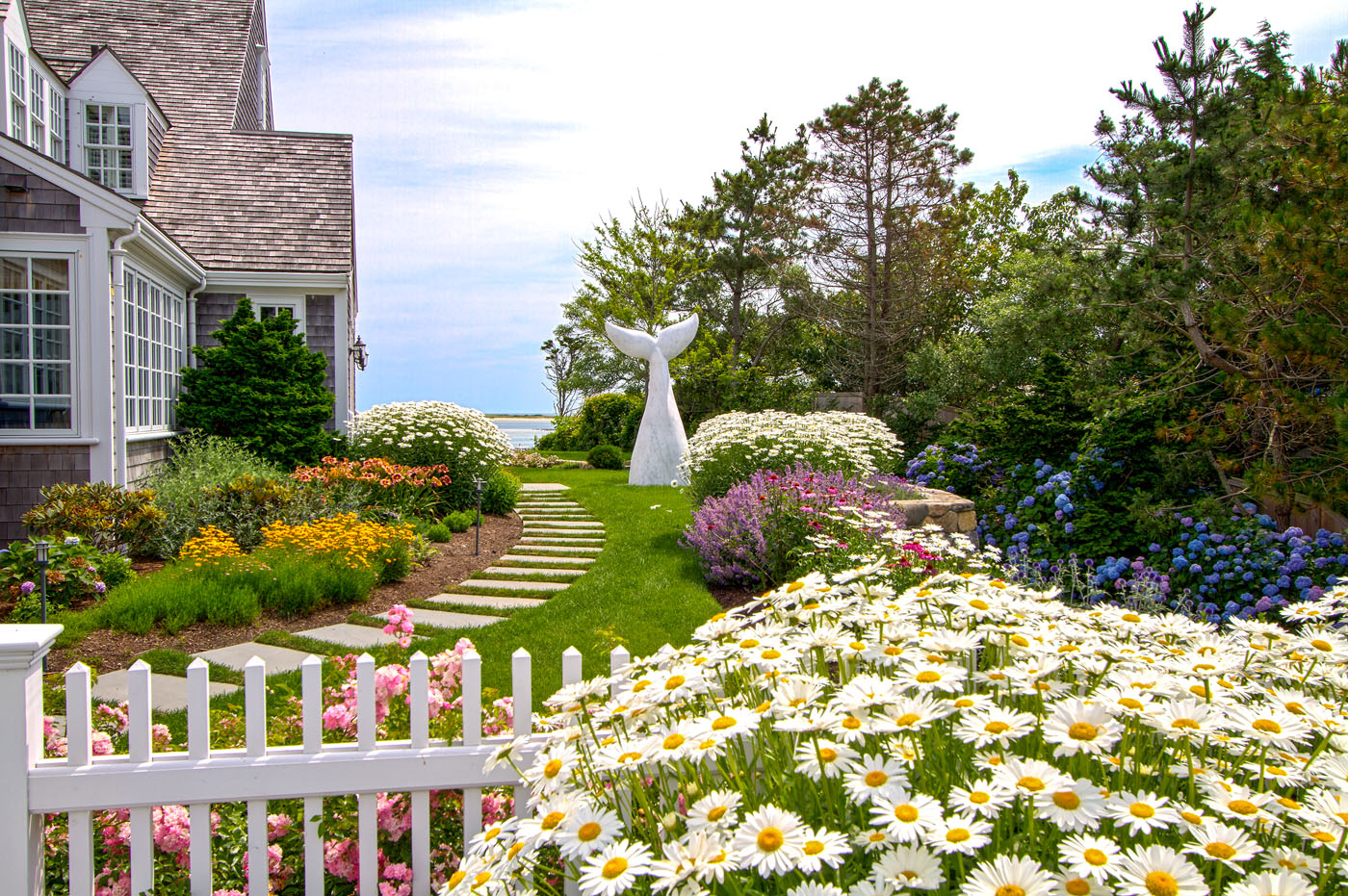 These settings capture the magic and mystique of the Cape and Islands, and the singular talent of its industry professionals. Wish you were here! 
Coveside Fun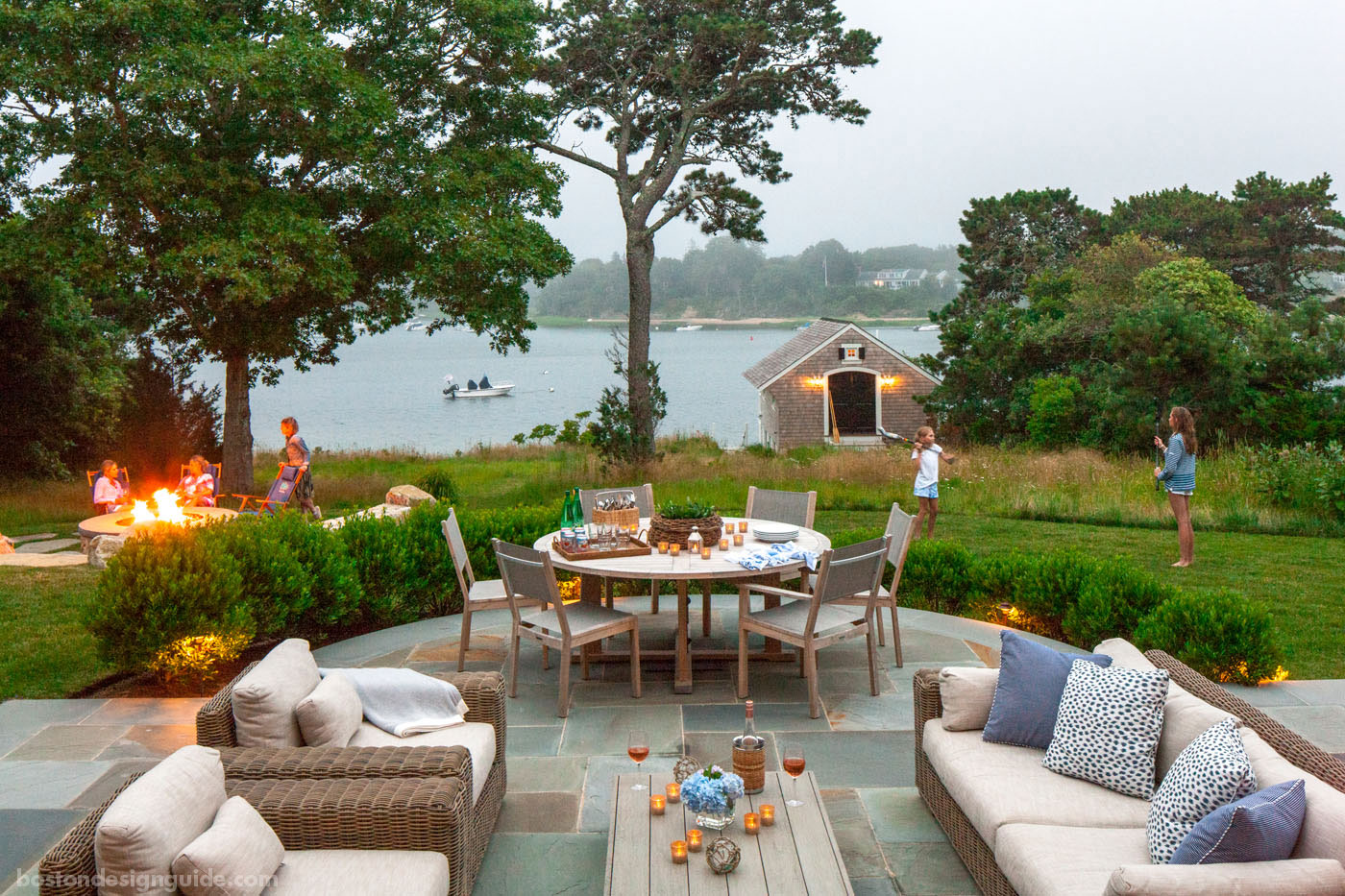 Photo by Brian Vanden Brink
Family fun is always on the program in a waterfront setting overlooking the harbor and a rebuilt boathouse. Designed and built by Polhemus Savery DaSilva Architects Builders (PSD). 
Fisherman's Hideout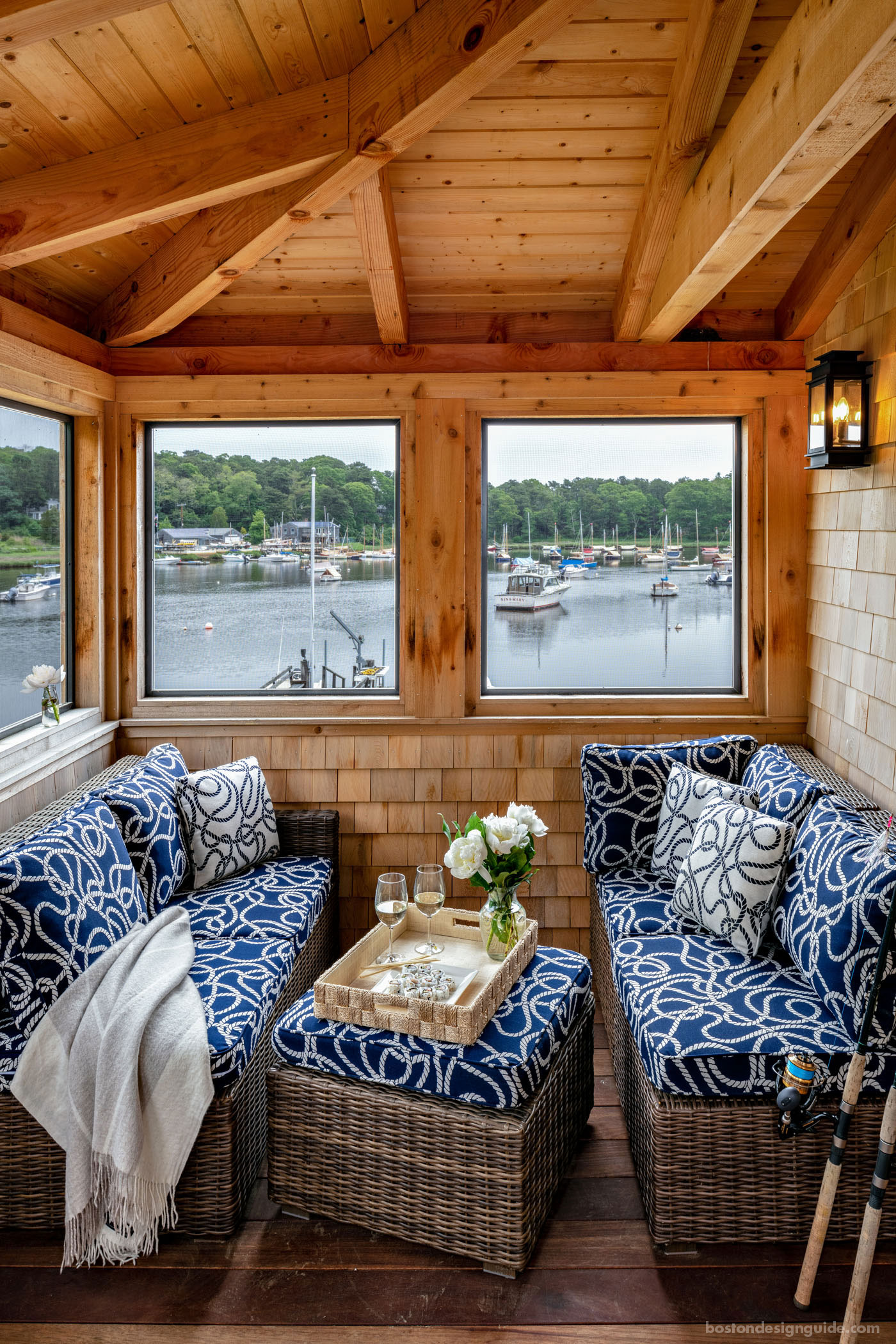 Photo by Dan Cutrona
A just-the-right-size cedar boathouse, crafted by McPhee Associates of Cape Cod, is perched atop a salt marsh in Orleans.
Captain's Quarters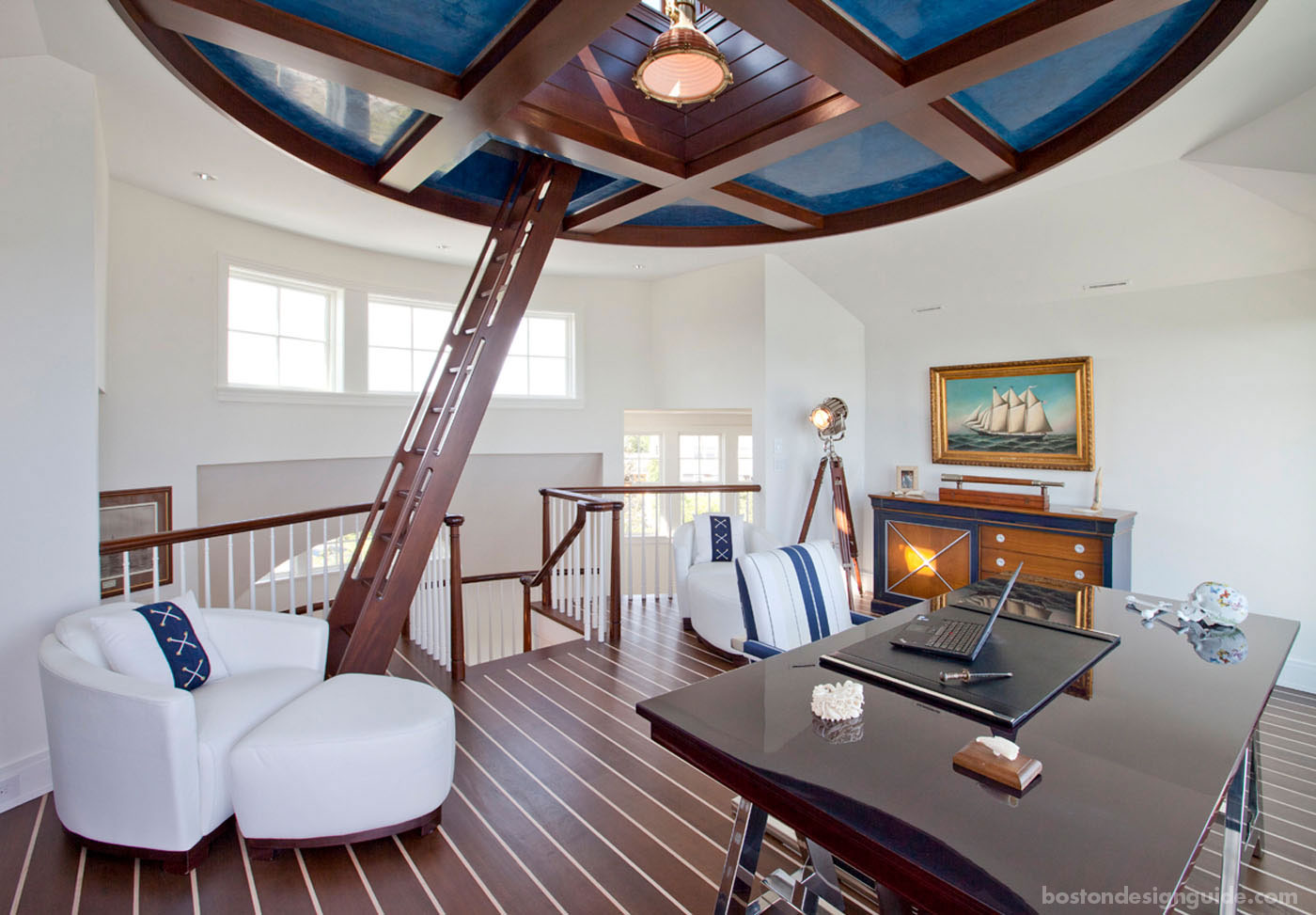 Photo by Peter Vanderwarker
With its teak and holly floors and ladder that ascends to a roof deck, this handsome office conceived by Nicholaeff Architecture + Design is a favorite port of call. 
Twinning!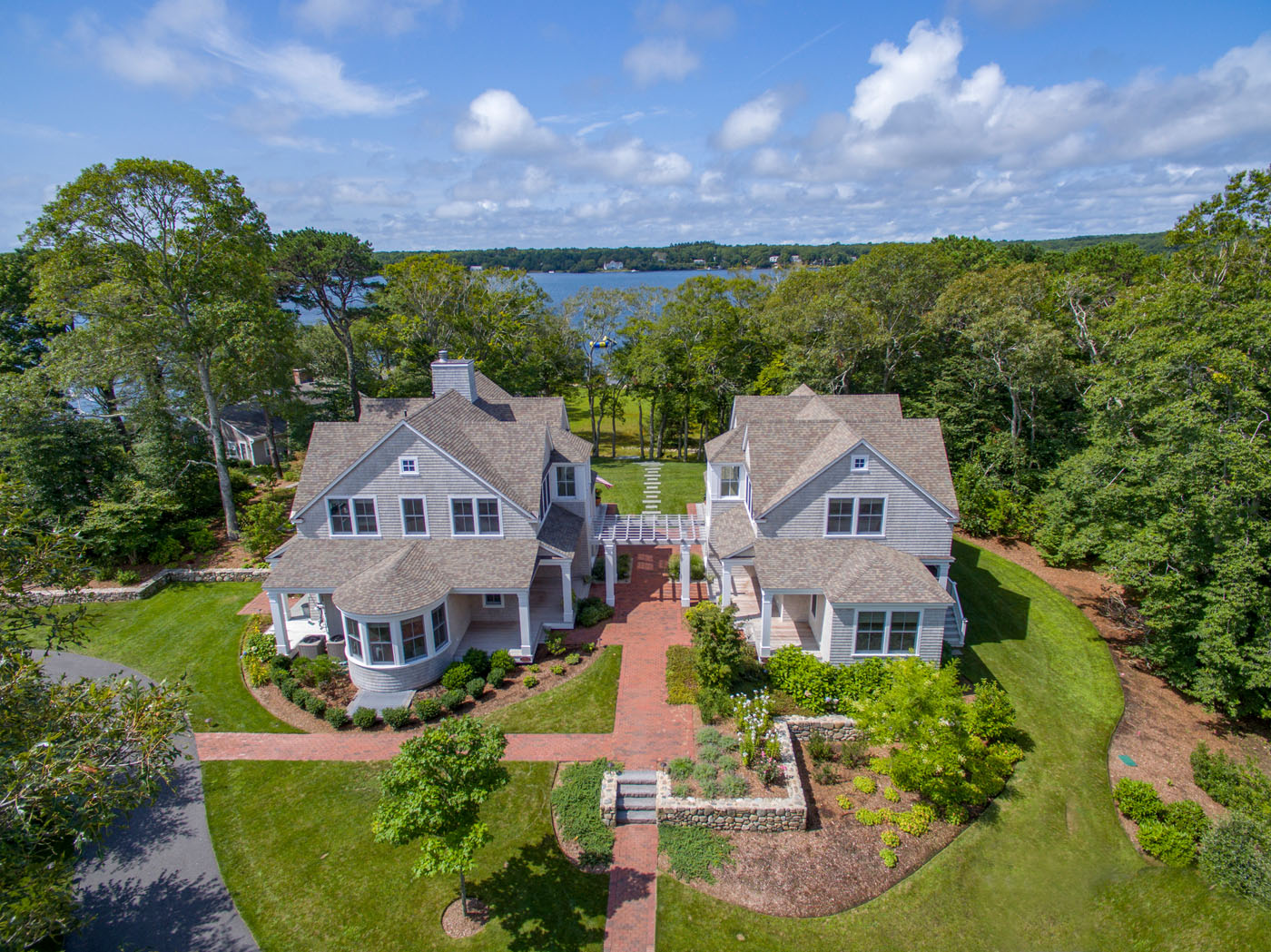 Photo by Eric Roth
These interconnected twin cottages, designed by Paul Weber Architecture and constructed by Rogers & Marney, Inc., were created to give two couples privacy on a Hyannis compound. 
Top: A whale tail sculpture makes a splash in a colorful coastal garden cultivated by the Schumacher Companies.
Photo by Mitch Harper.