November 7, 2019 | Sandy Giardi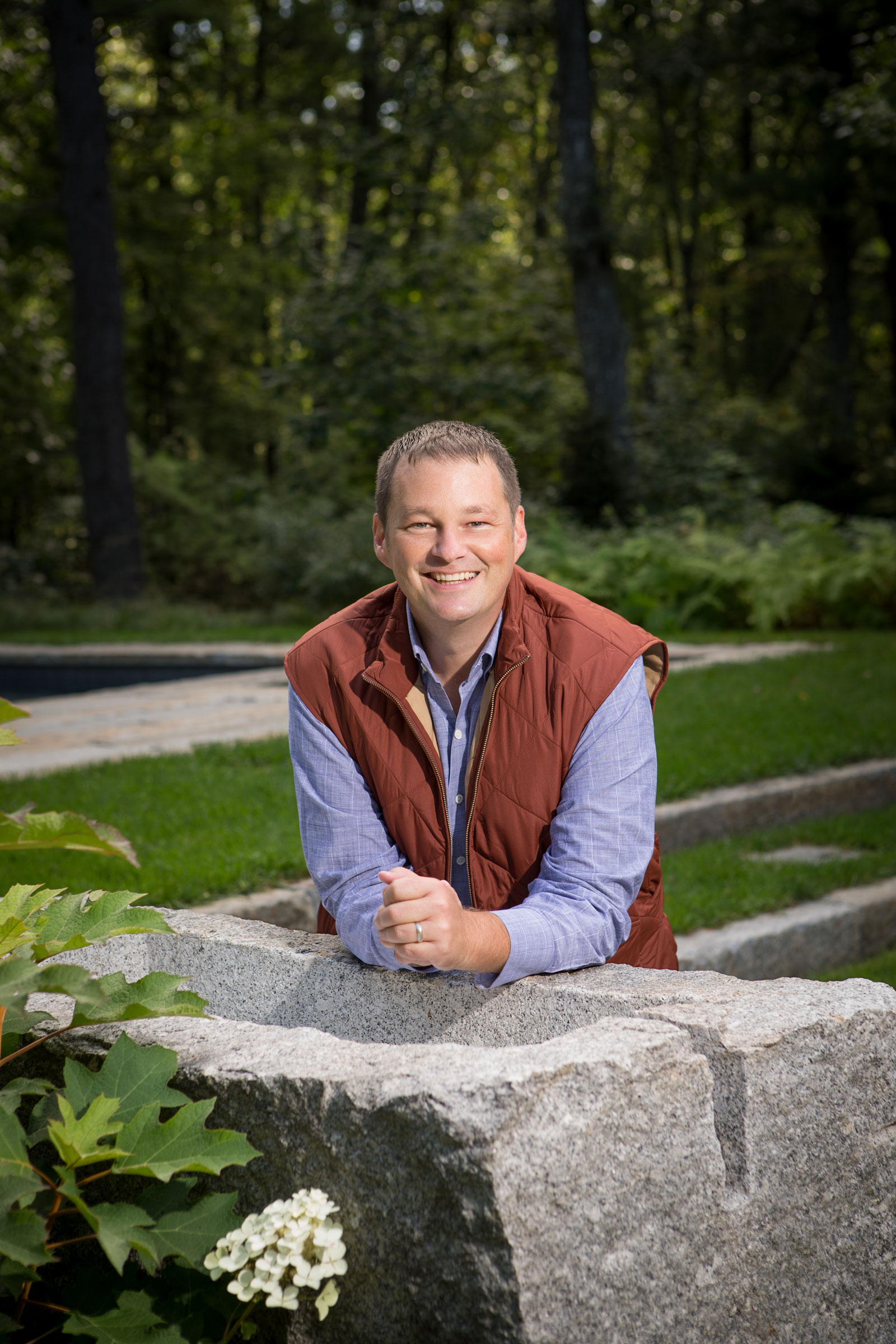 Matthew Cunningham, owner of Matthew Cunningham Landscape Design, had been living in downtown Melrose with his partner Cody Thornton, when he knew it was time for a change. Melrose, which lacked privacy and wide-open green spaces, "was killing my soul," he says earnestly and without a hint of hyberbole. After all, both Thornton and Cunningham were raised in rural environments, and switching to a home that is "rooted in the woods" proved to be kinder to their collective spirits, and sensibilities.
"The whole idea of us moving was to be able to enjoy nature," says Cunningham. So, they renovated a home in Boxford abutting 100+ acres of conservation land, which is teeming with wildlife and birdlife, and "created a backyard retreat for ourselves."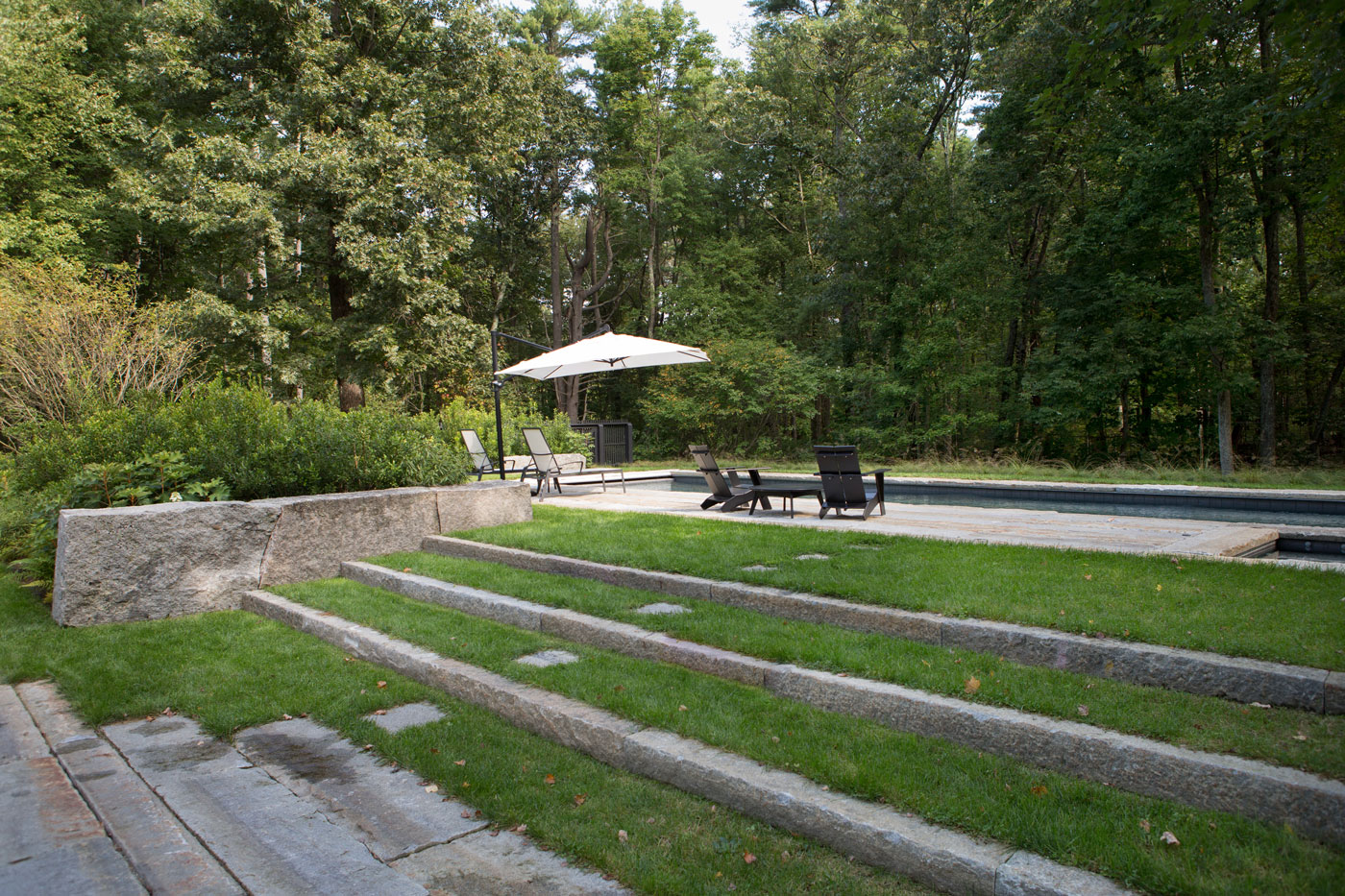 The private oasis is comprised of sun-dappled native plantings, a pool and spa, and plenty of reclaimed granite—from bands of salvaged curbing sourced from Boston, Portsmouth and Portland to a colossal granite partition, cut by stonemasons in Cunningham's hometown in Maine, that is the heart of the garden. Etched with a trough that can hold up to 10 bags of ice, not to mention champagne, the sculpted vessel has become "their party trough," laughs Cunningham, and boasts "an amazing patina," covered with lichen and moss.
Beyond the pool, a "carpet of fern" cushions the drop from a board formed concrete retaining wall (negating the need for a pool enclosure fence) and stretches clear out to the conservation land. While their previous cottage garden had a mash of everything, the goal here was to achieve a pollinator-friendly landscape with a sense of calm. At Thornton's urging, Cunningham selected just 10 species for the plantings—including sweet and hay-scented fern, Prairie Dropseed, bayberry and hydrangea. Editing the garden was the hardest part, explains the landscape architect, but the constraints were ultimately liberating. The grounds are captivating and serene, and, dare we say it, soulful.
Photography by Roger Pelissier