March 23, 2018 | Sandy Giardi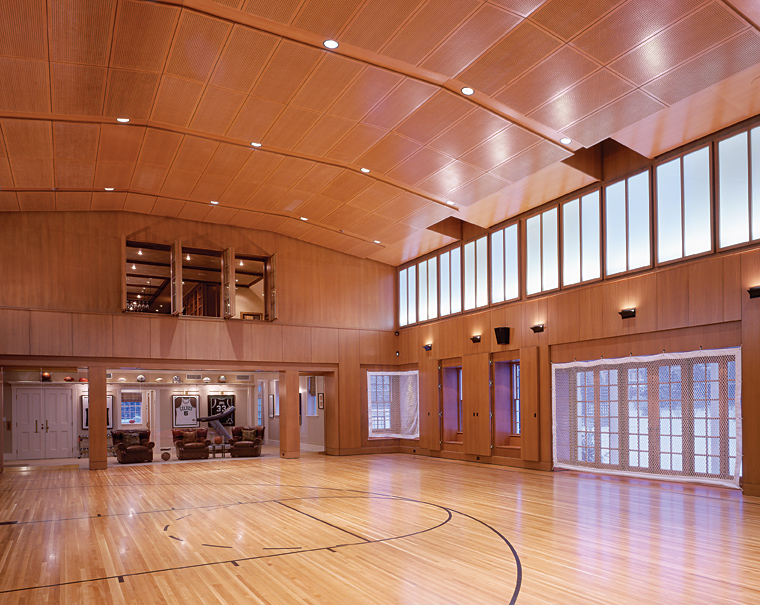 Everybody loves March Madness, and its upsets, buzzer beaters and big wins. In the spirit of the NCAA tourney, we bring you six incredible private basketball courts. We're big fans of these designs; check them out when you're not updating your brackets.
The family is just steps away from a game or a practice session with this indoor basketball court by built by J.W. Construction.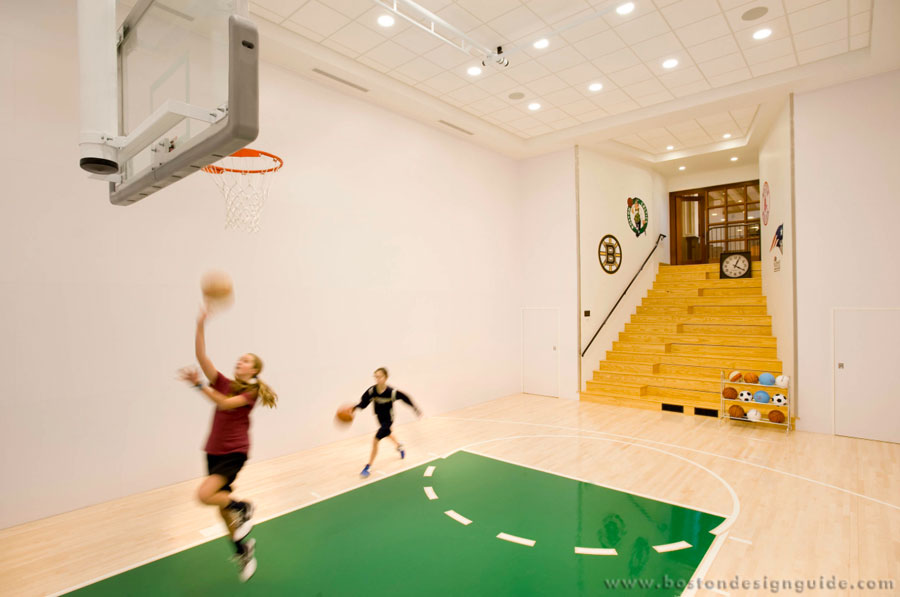 J.W. Construction; photo by Shelly Harrison
There's parquet and then there's parquet…. An entertainment "lodge" in Maine, designed by TMS Architects, features an indoor basketball court and gymnasium decked out in reclaimed chestnut.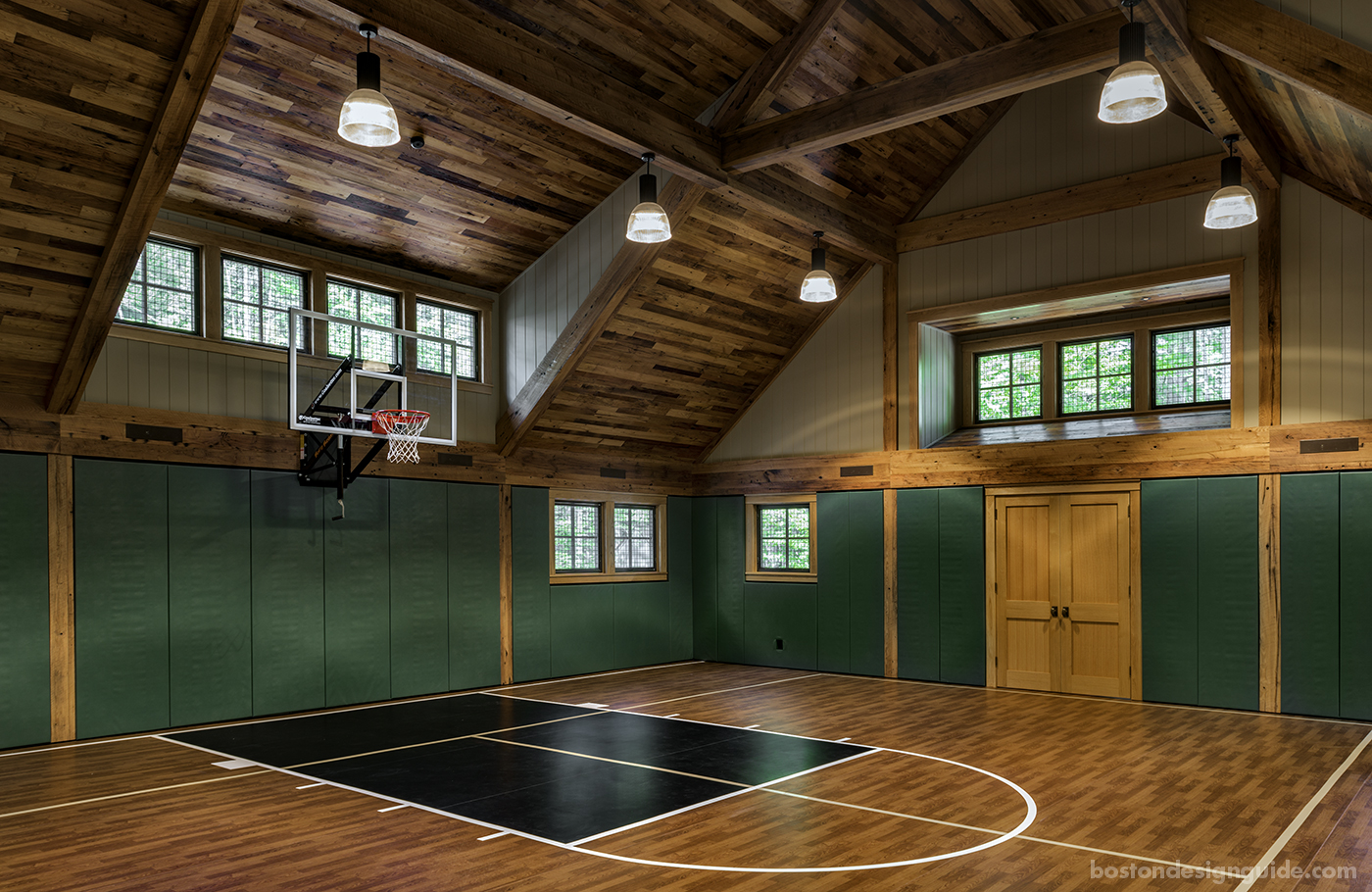 TMS Architects; photo by Rob Karosis Photography
Architect Adolfo Perez Architect and general contractor Thoughtforms teamed up on this contemporary indoor gym with a half-court basketball court. We love the second-level weight area and the Syracuse (or is it Clemson?) orange key.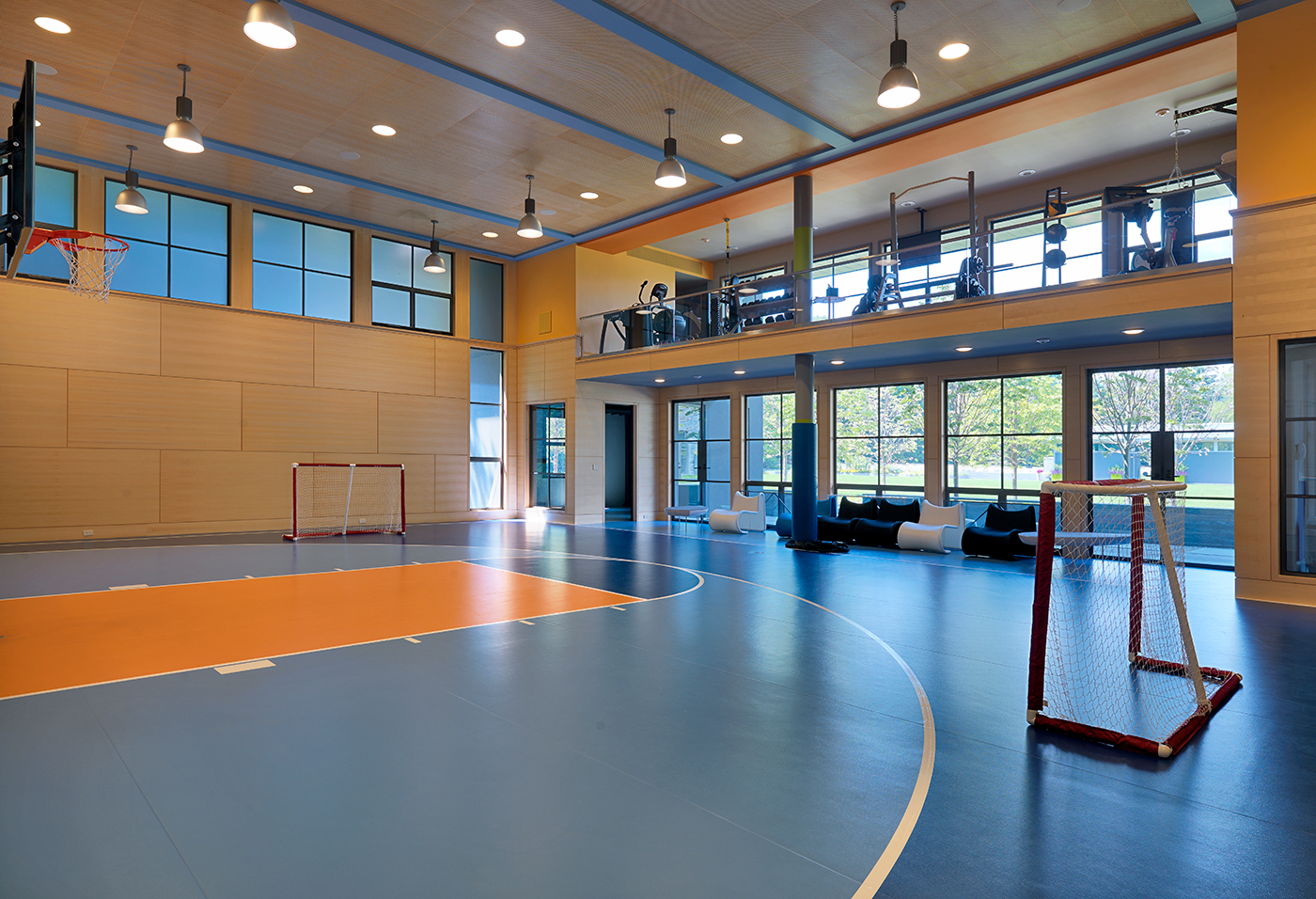 architecture by Adolfo Perez; construction by Thoughtforms; interior design by Andra Birkerts Design; photo by Richard Mandelkorn
Marcus Gleysteen | MGa Architects designed this full-sized basketball court for an entertainment barn in Weston. Talk about luxury suites—in this gym, spectators can take in the action from a second-story family room.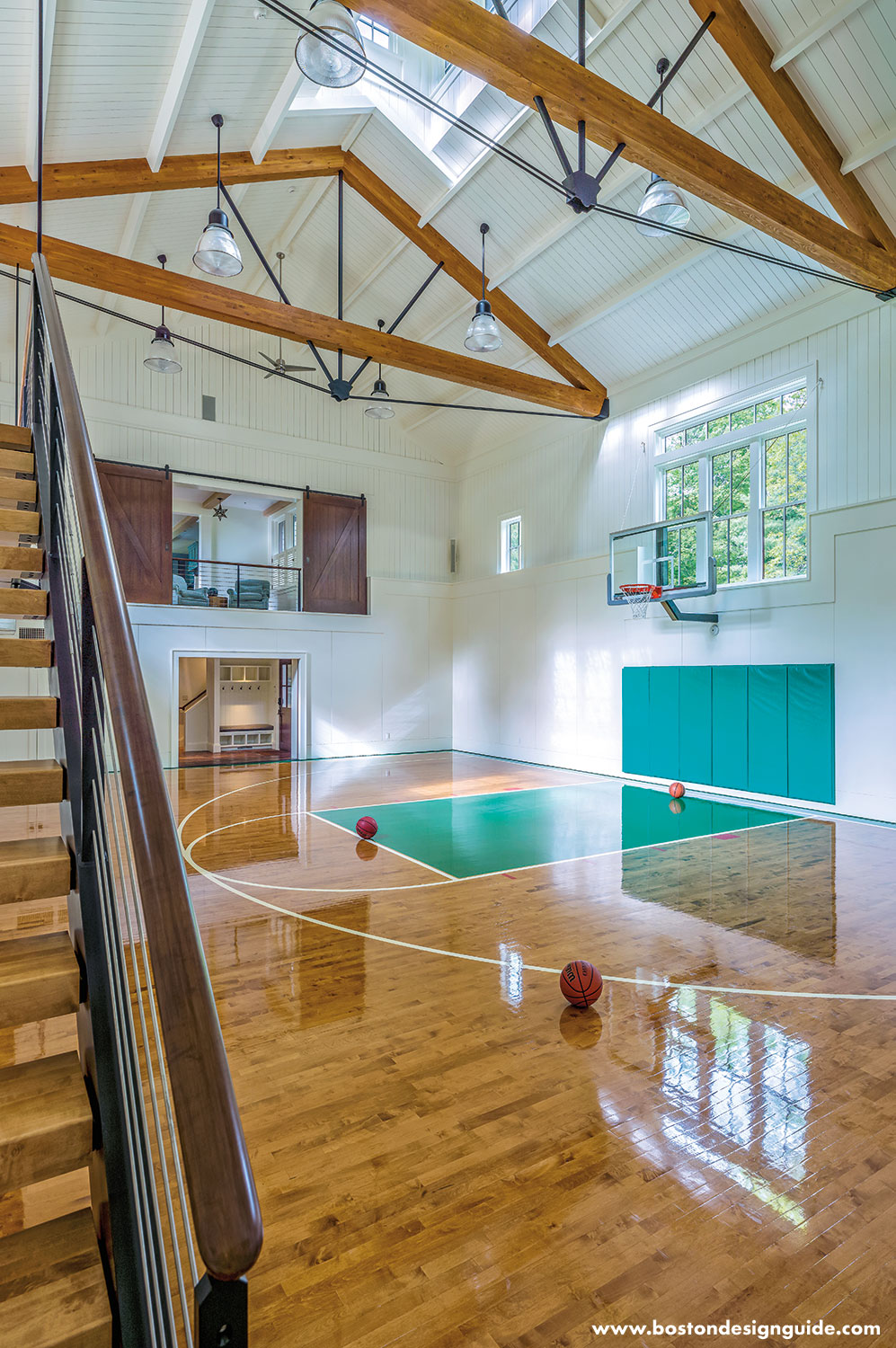 Architecture by MGa | Marcus Gleysteen Architects; photo by Richard Mandelkorn
When an antique barn in Concord was given a new, two-story addition, Bensonwood was charged with constructing the timber framing. The recreation and gym space's high ceilings and roofline lend themselves to free throws and pickup games, not to mention some winning celebrations.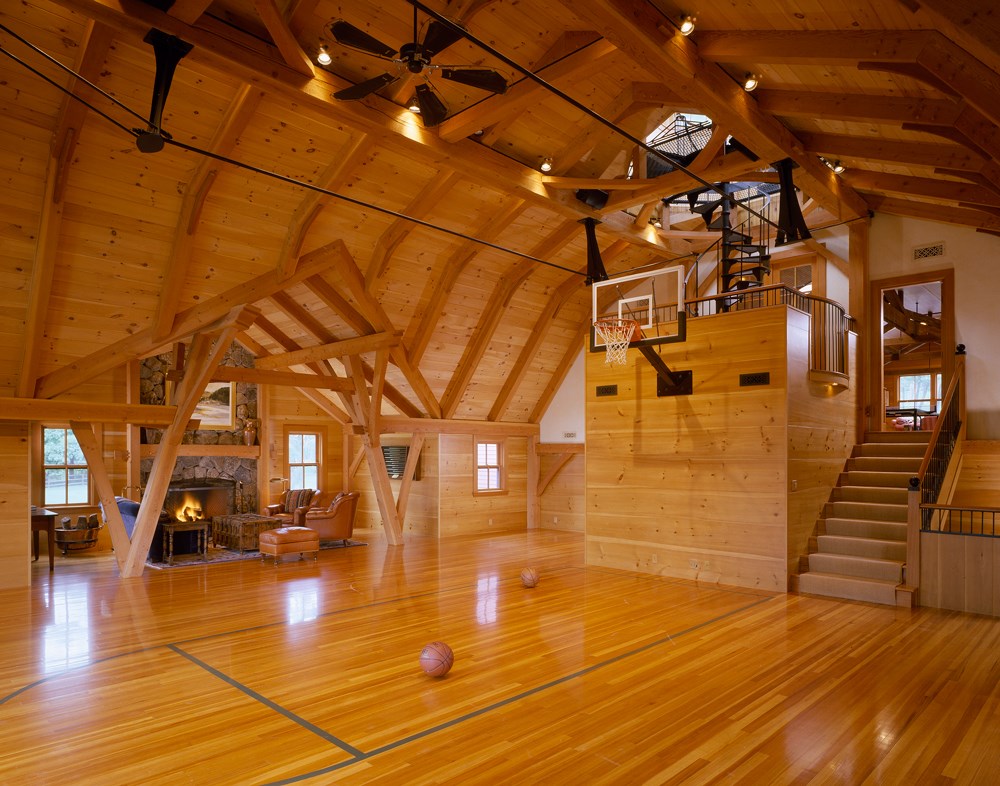 Bensonwood
Main Image: architectural millwork by South Shore Millwork