November 17, 2021 | Jaci Conry
The key to a no-stress perfect turkey and a beautiful kitchen.
This is the time of year when our oven choice becomes crucial. When you select a Wolf M Series Oven you not only elevate your kitchen design, but also ensure the perfect turkey every time. Cooking your turkey—and all holiday treats—in a Wolf M Series Oven, with its unique Gourmet Mode, will take all the guesswork out of cooking and result in a relaxed—and delicious—holiday gathering.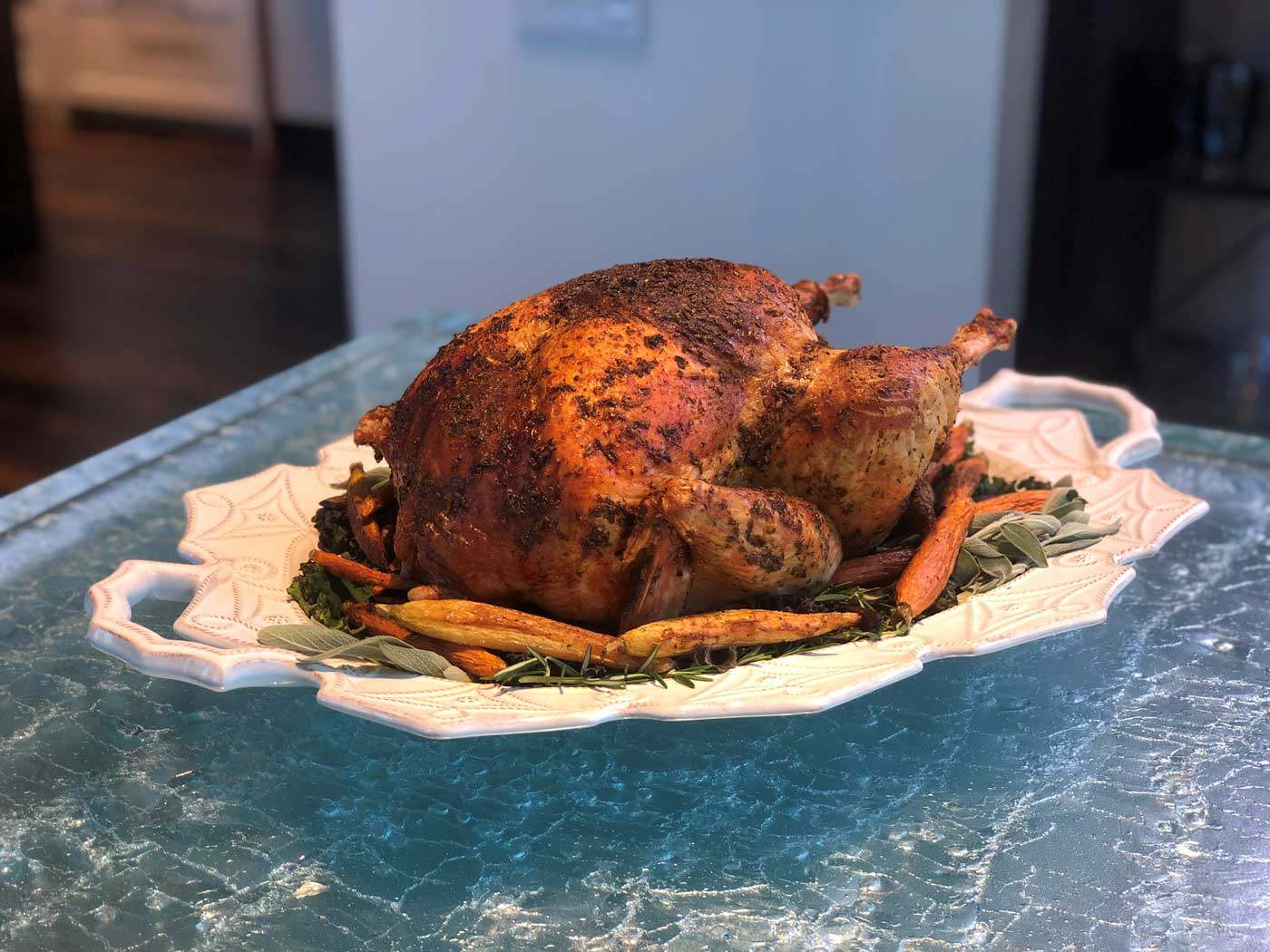 If you've never hosted Thanksgiving before, no need to stress. Just 30 minutes of prep and 10 minutes per pound using Gourmet Mode in your Wolf M Series Oven will result in a turkey that everyone will rave about for years to come. In fact, when you select Gourmet Mode on your Wolf oven, you simply follow the directions on the touchscreen (it even tells you which position to place the racks in the oven), select the options you want, set it and relax. When you use the probe for your turkey, the unit chimes when the preset internal temperature is reached. If you follow the Gourmet Mode instructions, you simply can't fail. What else in life is this fool-proof?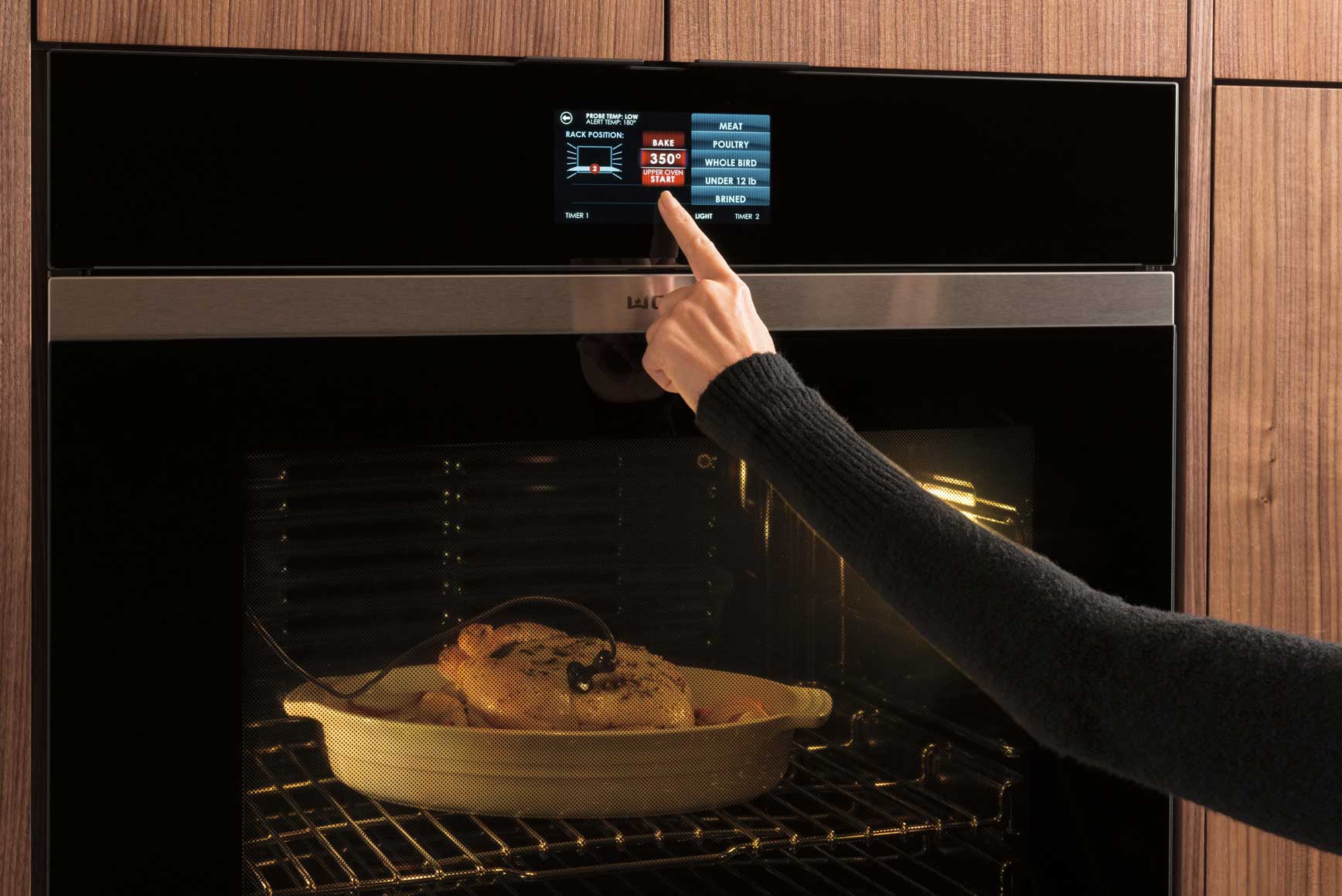 Every Wolf oven offers superior cooking features and the M Series Oven is the pinnacle of that promise with the most advanced convection technology and the Gourmet Mode—with presets for 50 popular dishes—that acts like a culinary helper no matter what you are cooking. With styles including professional (think red knobs), contemporary and transitional, the design engineers of Wolf's M Series Ovens have really thought of everything.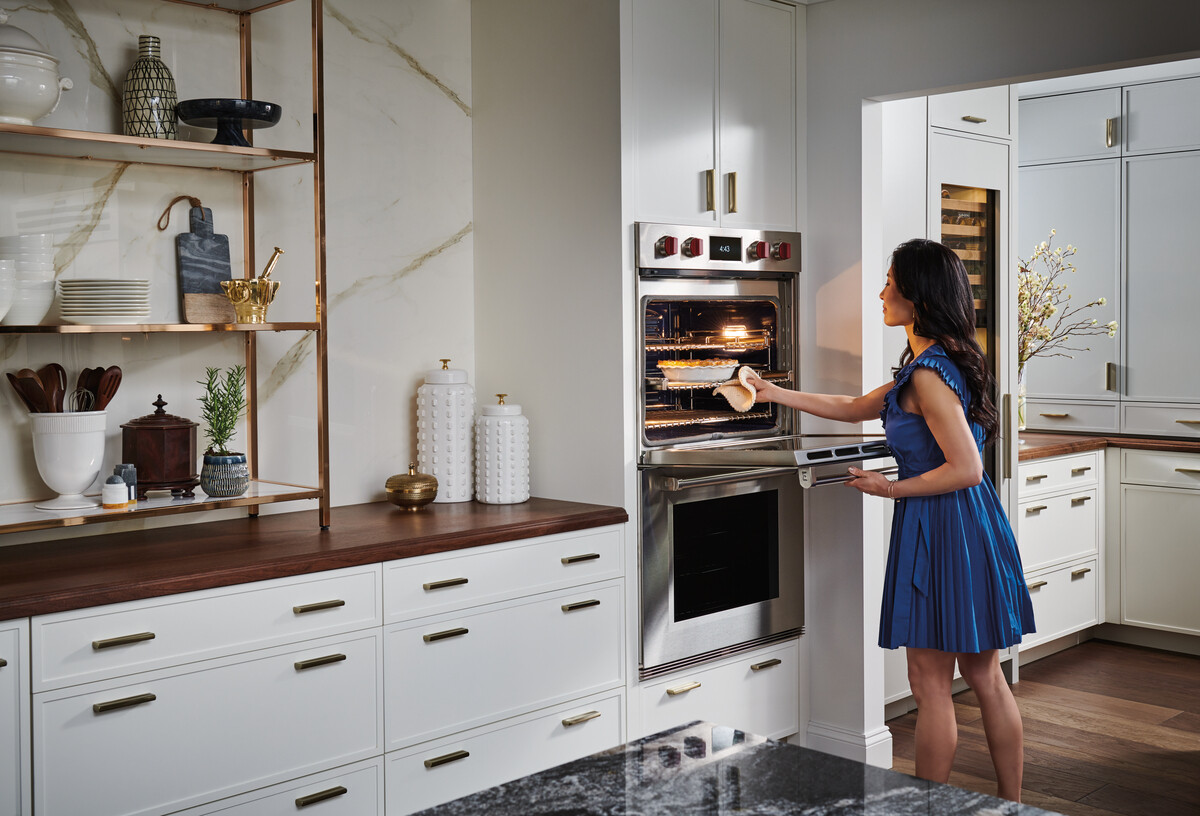 Want to learn more or already own a Wolf oven and have holiday cooking questions?
Clarke, New England's Official Sub-Zero, Wolf and Cove Showroom and Test Kitchen is always here to help. You are welcome to call a Clarke Showroom Consultant or use Clarke's Ask the Chef service to get your Wolf appliance questions answered for the holiday season.