December 31, 2019 | Sandy Giardi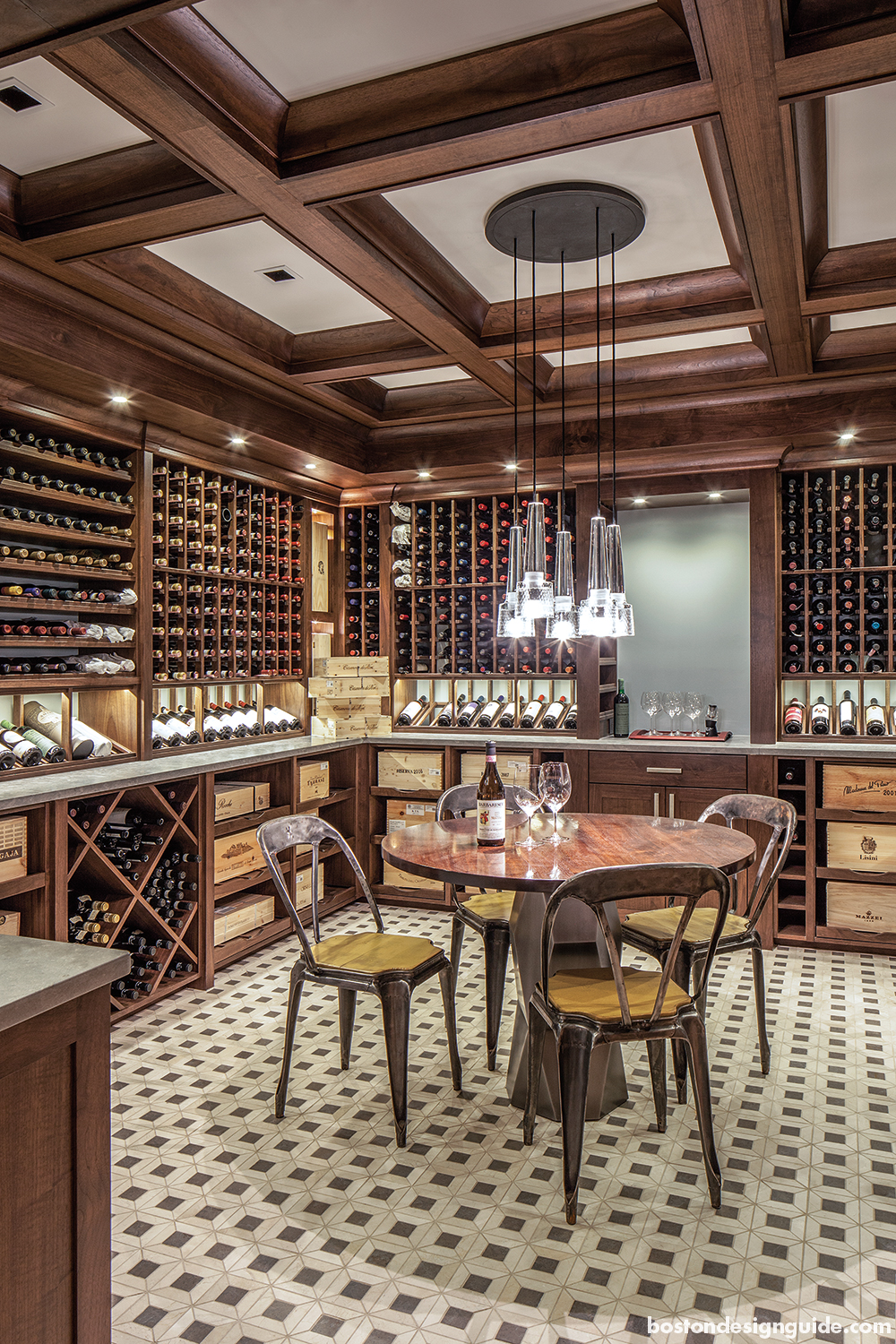 The wine cellar: it's where all great New Year's celebrations begin and end. As we prepare to usher in not only a new year but a new decade, we raise a glass to five extraordinary designs. Cheers!
Wine Vault

This wine room, complete with zinc walls and stainless steel dowels, calls to mind a bank vault.
Architecture by MGa | Marcus Gleysteen Architects; construction superintendent: Wayne Caruso; millwork by Fine Finish Inc.; metalwork by Metalmorfis; interior design: Anthony Catalfano Interiors; photo by Chuck Choi
Ice, Ice, Baby!
An Icelandic wine cellar designed for a minimalist smart home in Cambridge.
 
Construction by S+H Construction, Inc.; Architecture: Bjorn Skaptason, Atelier Architecture, Rekjavik, Iceland; photo by Eric Roth Photography
Red Hot!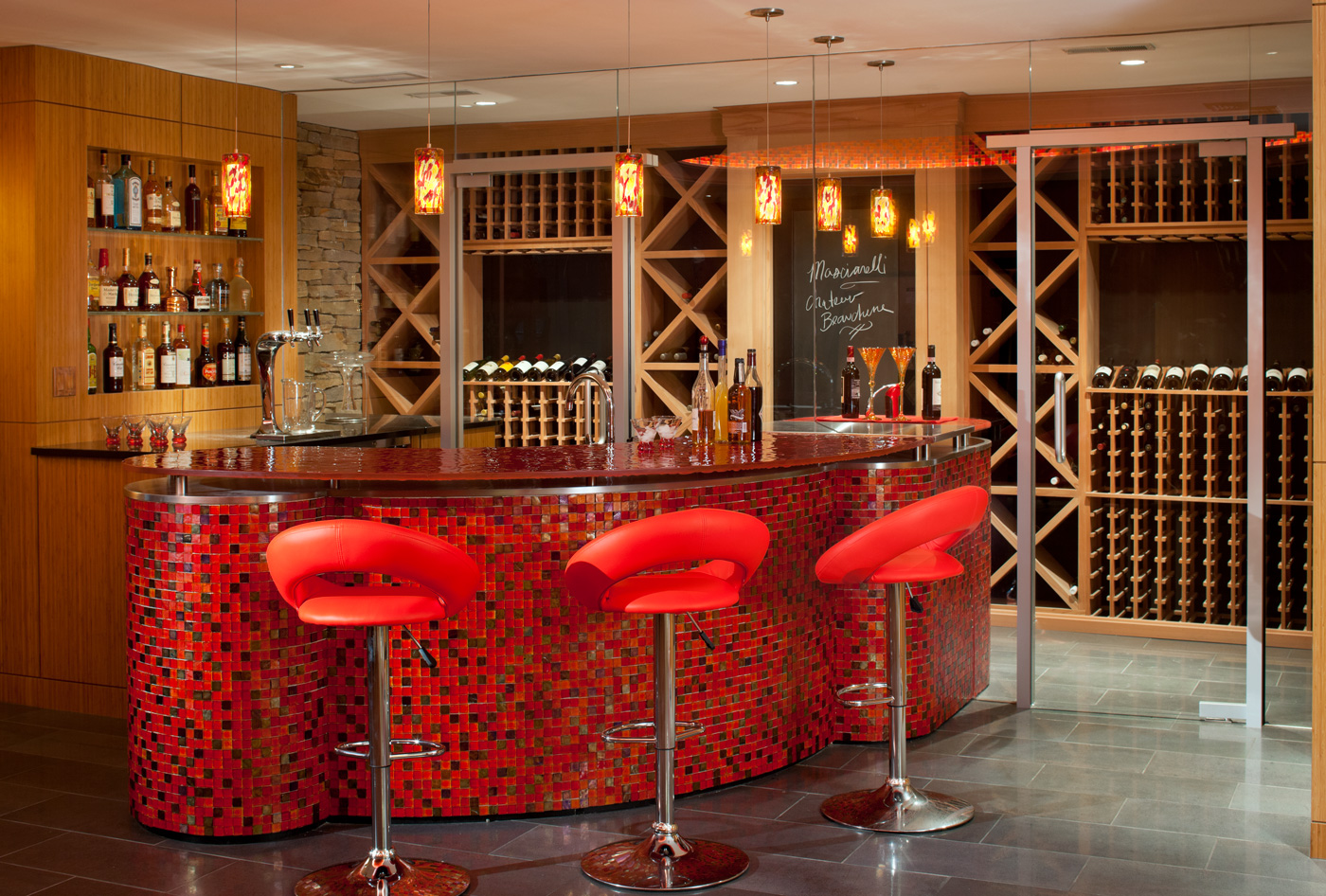 This bar and wall cellar wall is a key part of a test kitchen and lab for the resident mixologist.
Architecture by LDa Architecture & Interiors; construction by Kistler & Knapp Builders; photo by Greg Premru Photography
Naut-y by Nature
Prized bottles lighted and beautifully displayed in a Cape Cod home.
Top image: Traditional custom wine cellar by Charles River Wine Cellars