October 8, 2019 | Kathleen Parente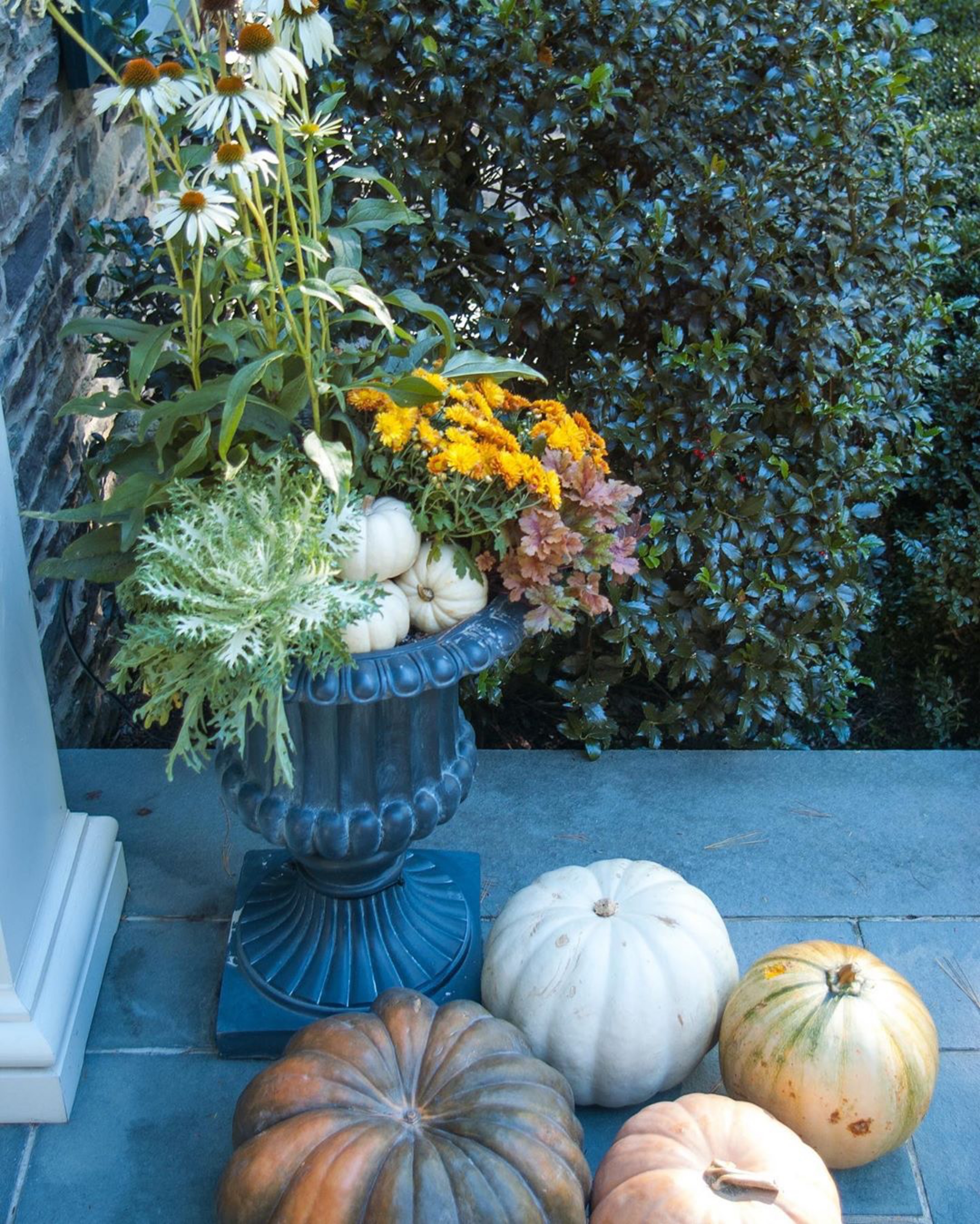 There's no better way to welcome in the brisk autumn air than with seasonal floral designs. Adding warm autumn tones is a quick and easy way to decorate your home and welcome guests for gatherings and holidays.
We turn to landscape professionals, a Blade of Grass, for the freshest designs in outdoor door decor and these "pumpkin spice" inspired urns.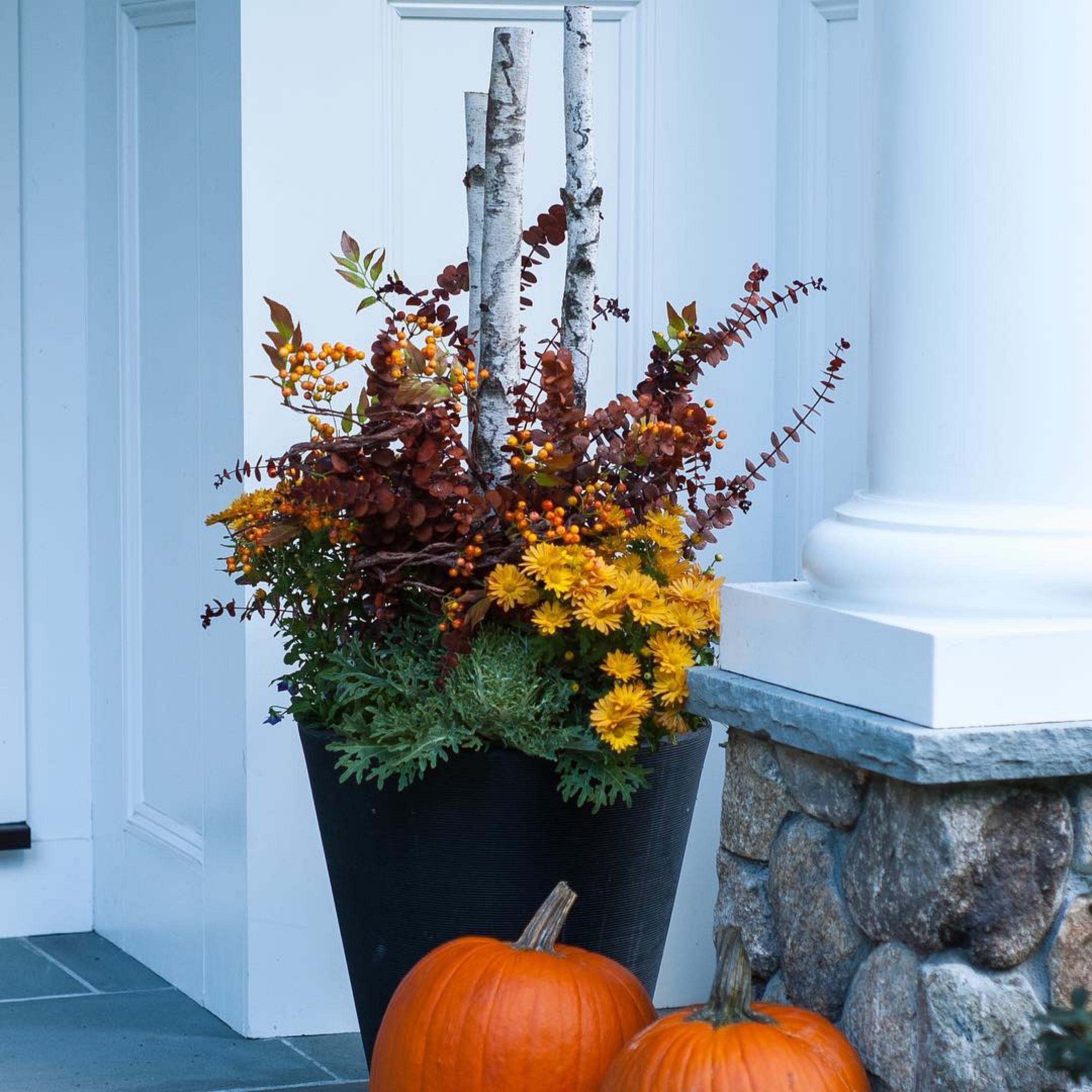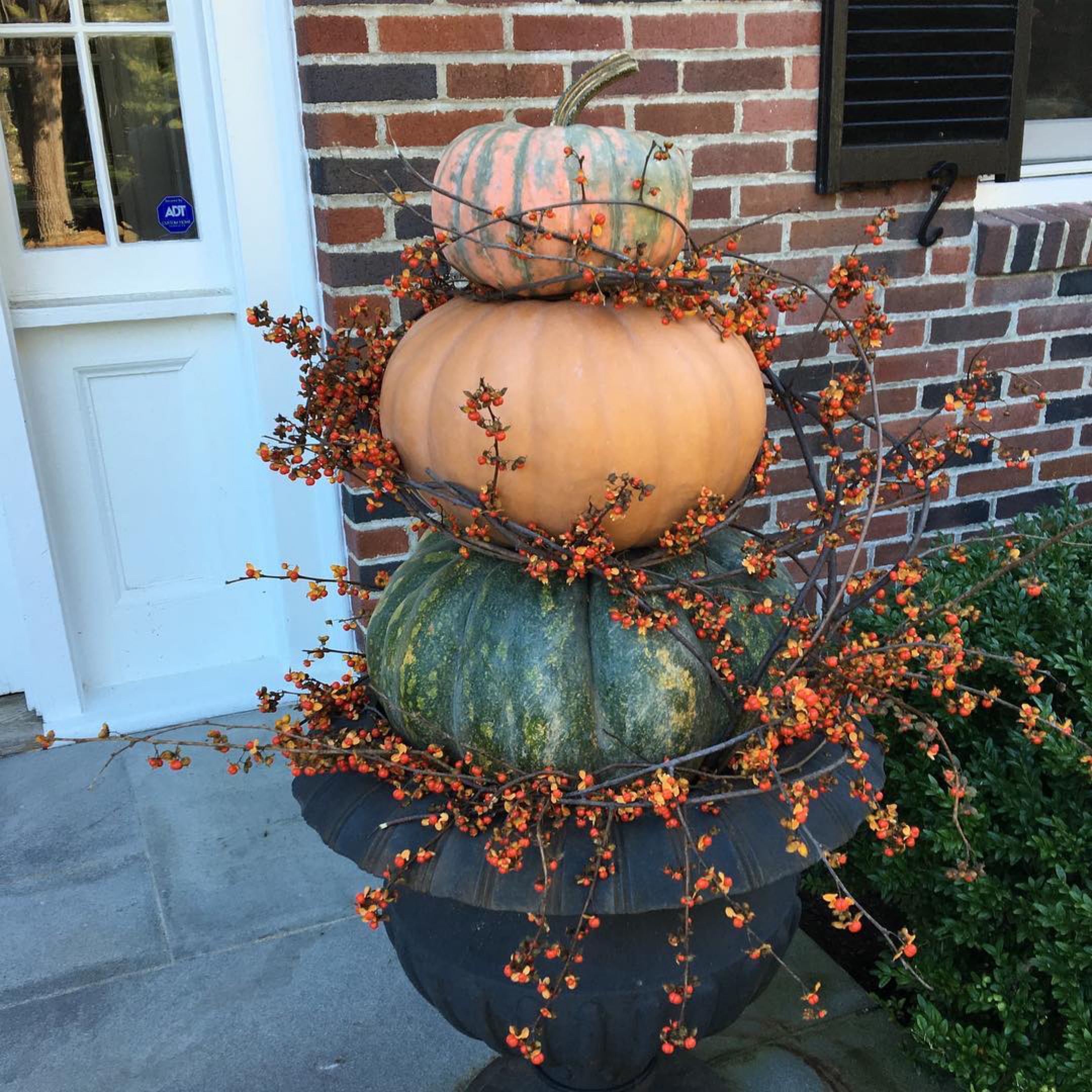 Photography provided by a Blade of Grass

A bountiful assortment of colorful mums, ornamental kale and giant white pumpkins provide plenty of fall decorating inspiration at Stonegate Gardens in Lincoln, MA.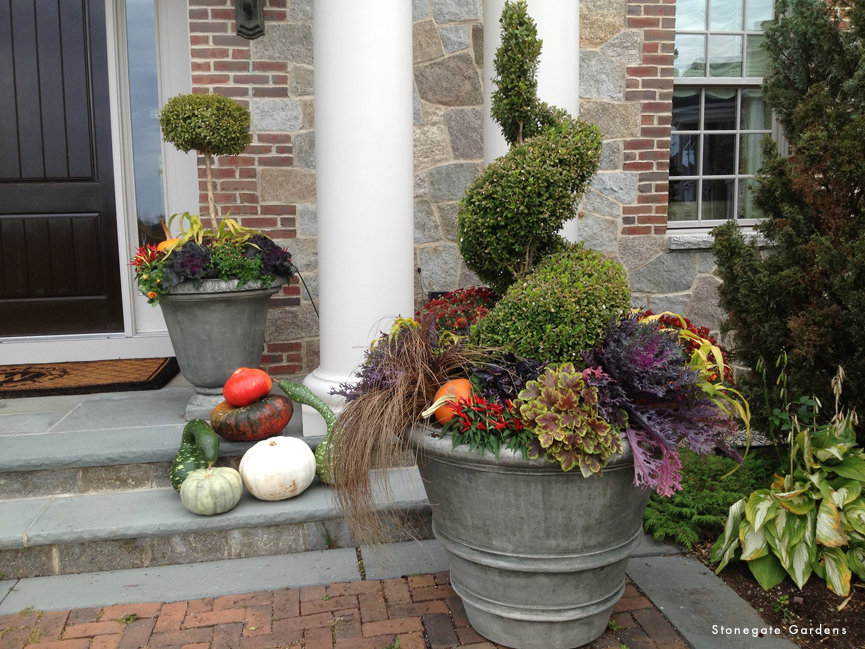 Photo courtesy of Stonegate Gardens
Window box displays by Fleuri Designs overflow with the colors of autumn.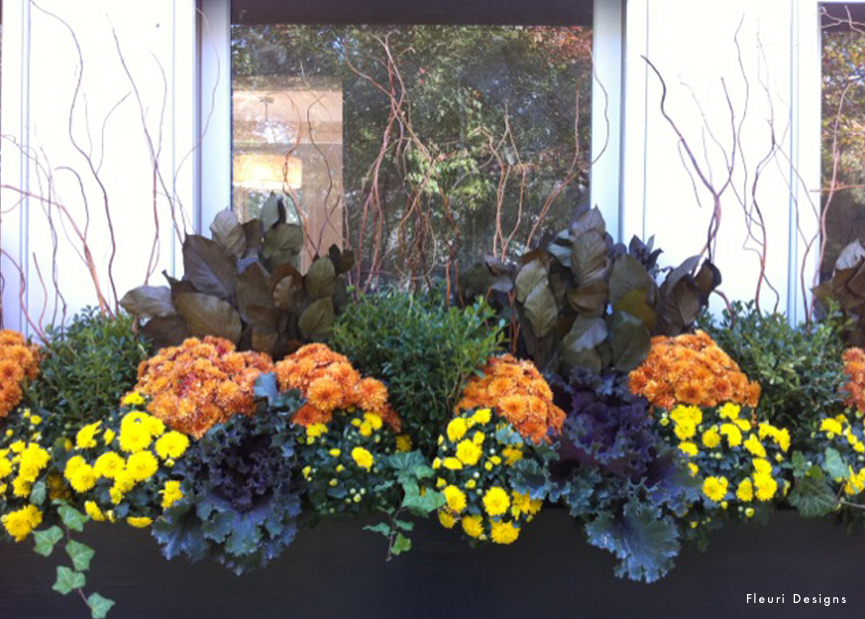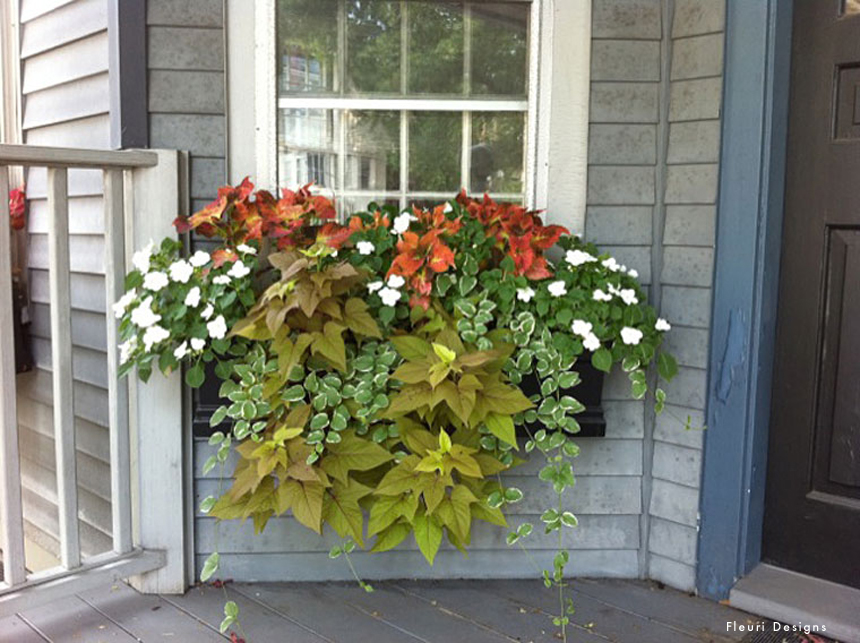 Photos courtesy of Fleuri Designs
Main image courtesy of a Blade of Grass