August 20, 2020 | Andrea Mingels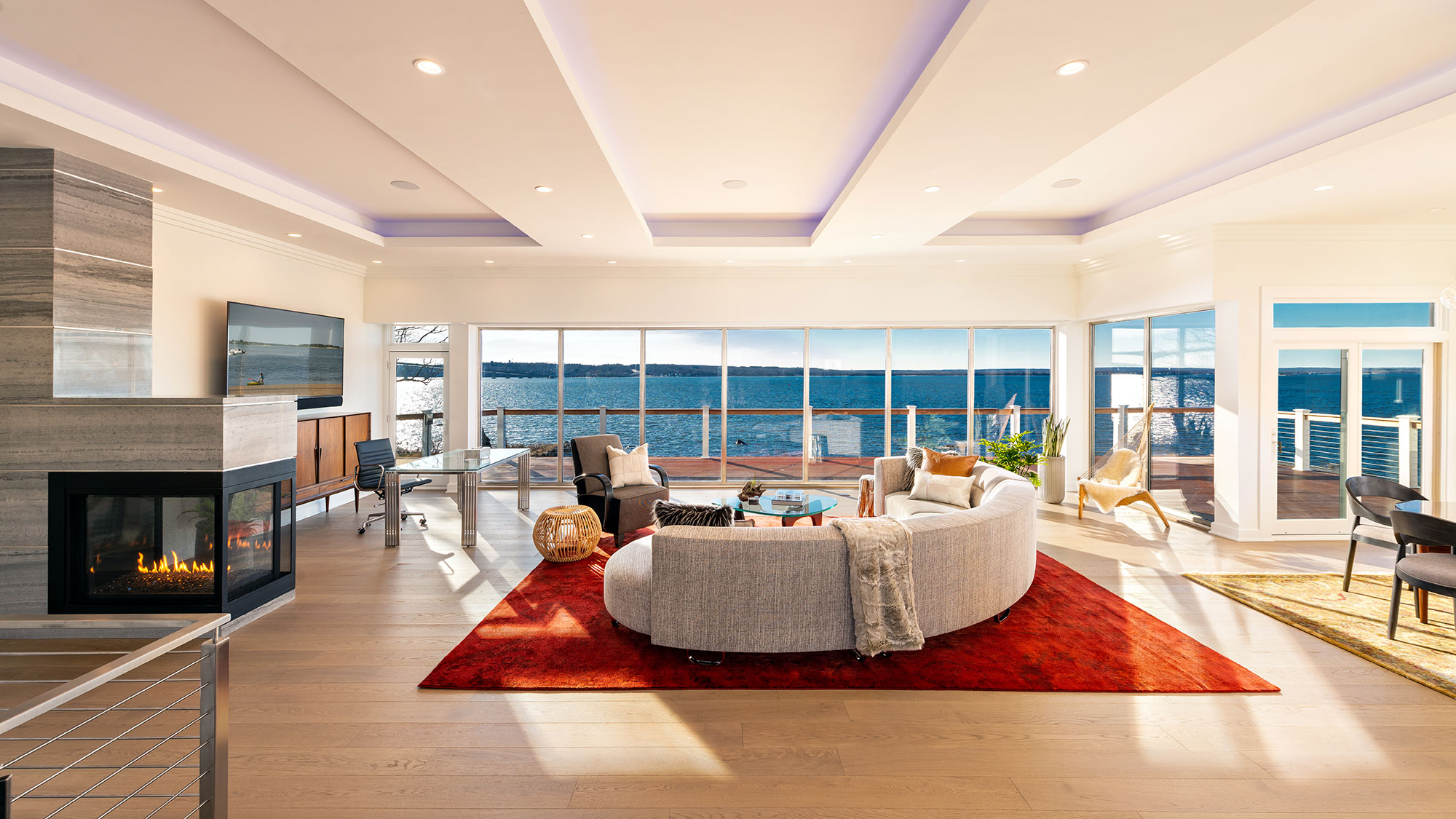 Smart technology has enhanced and simplified our everyday lives for years— first it began with the smart phone, followed by smart TVs, smart cars, and now smart homes. Systems Design & Integration has turned the once futuristic idea of smart homes into a modern-day reality, as they design and integrate smart systems into every room of the home.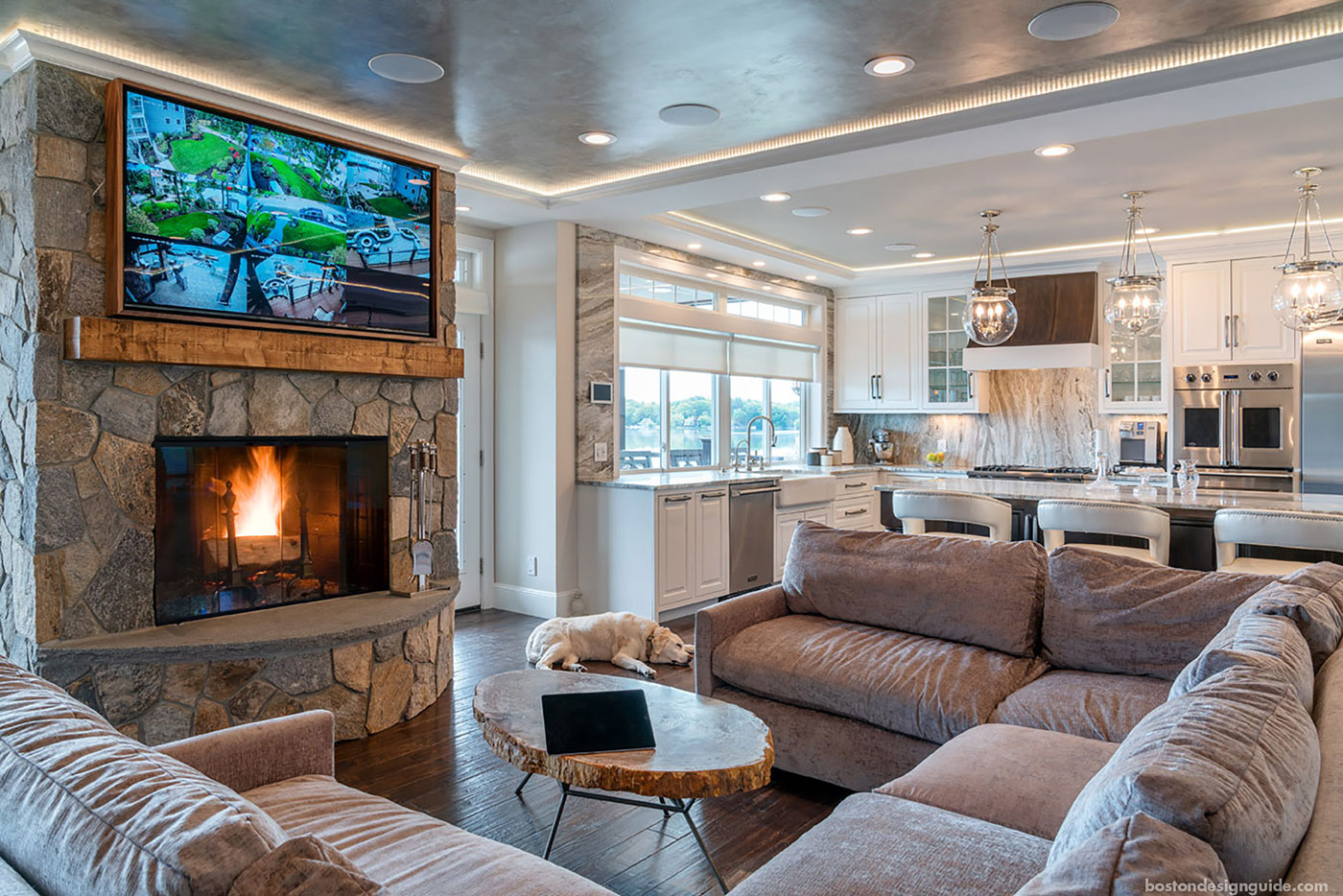 Contemporary media edge frame by Leon | Custom built home by Distinctive Creations | Photograph by Warren Patterson
Systems Design & Integration can transform a living room into a multipurpose media room without the look of scattered wires and bulky speakers. In the project featured above, they have enhanced the TV with a contemporary media edge frame designed to match the mantle of the fireplace, while the mounting and wiring hide away. This project is also a fully integrated Savant Home that controls the lighting, audio, video and automated shades in the home - allowing the client to create the ideal atmosphere they desire at the touch of a button.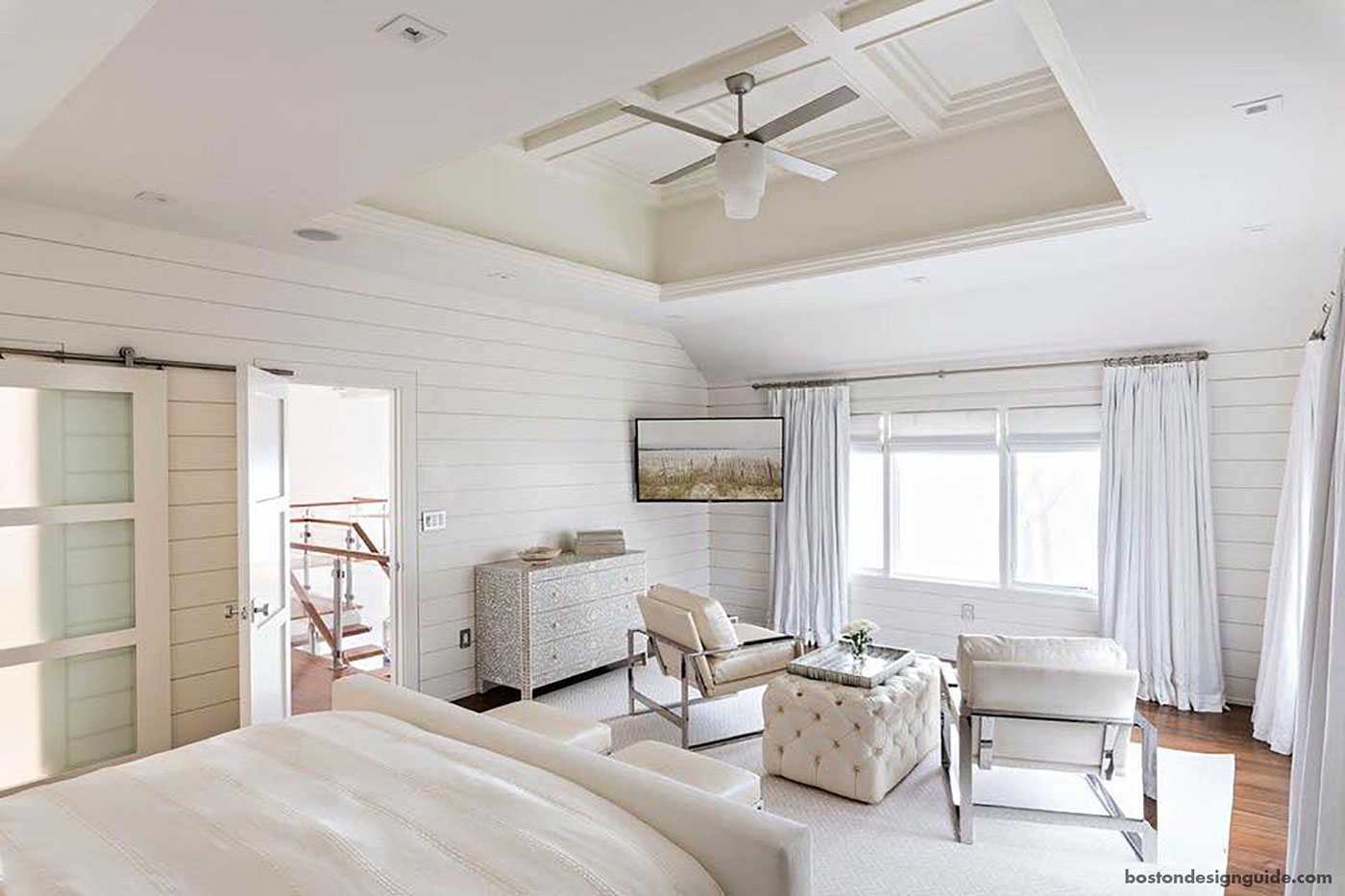 By integrating smart systems into the bedroom, you can fall asleep feeling more relaxed and secure than ever before. As you're unwinding in bed with a good book, select to "Read" button on the touch screen and the overhead lights will adjust to give you the perfect lighting for your nighttime read. When you are ready to fall asleep, simply click the "Goodnight" button to turn the lights off, arm the security system, lower the shades and adjust the temperature without leaving the comfort of your bed.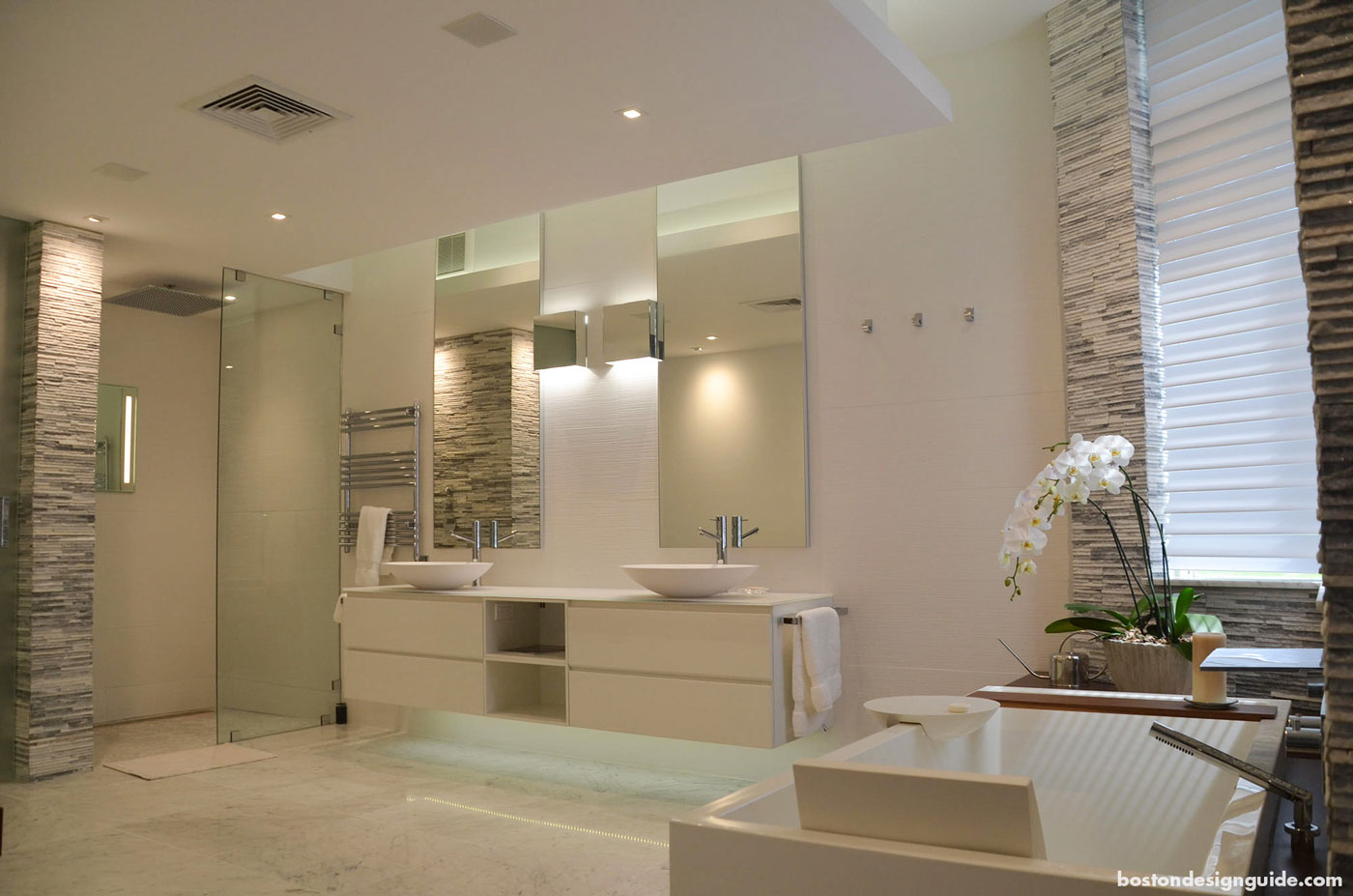 Lighting by Lutron Lighting Control
Integrate smart technology in the master bath to create a spa-like setting. Similar to the "Goodnight" button in the bedroom, you can create a personalized "Good morning" scene. By simply clicking a button, the bathroom lights turn on, the shades adjust to your liking and a preselected music playlist will begin playing—giving you the perfect start to any day.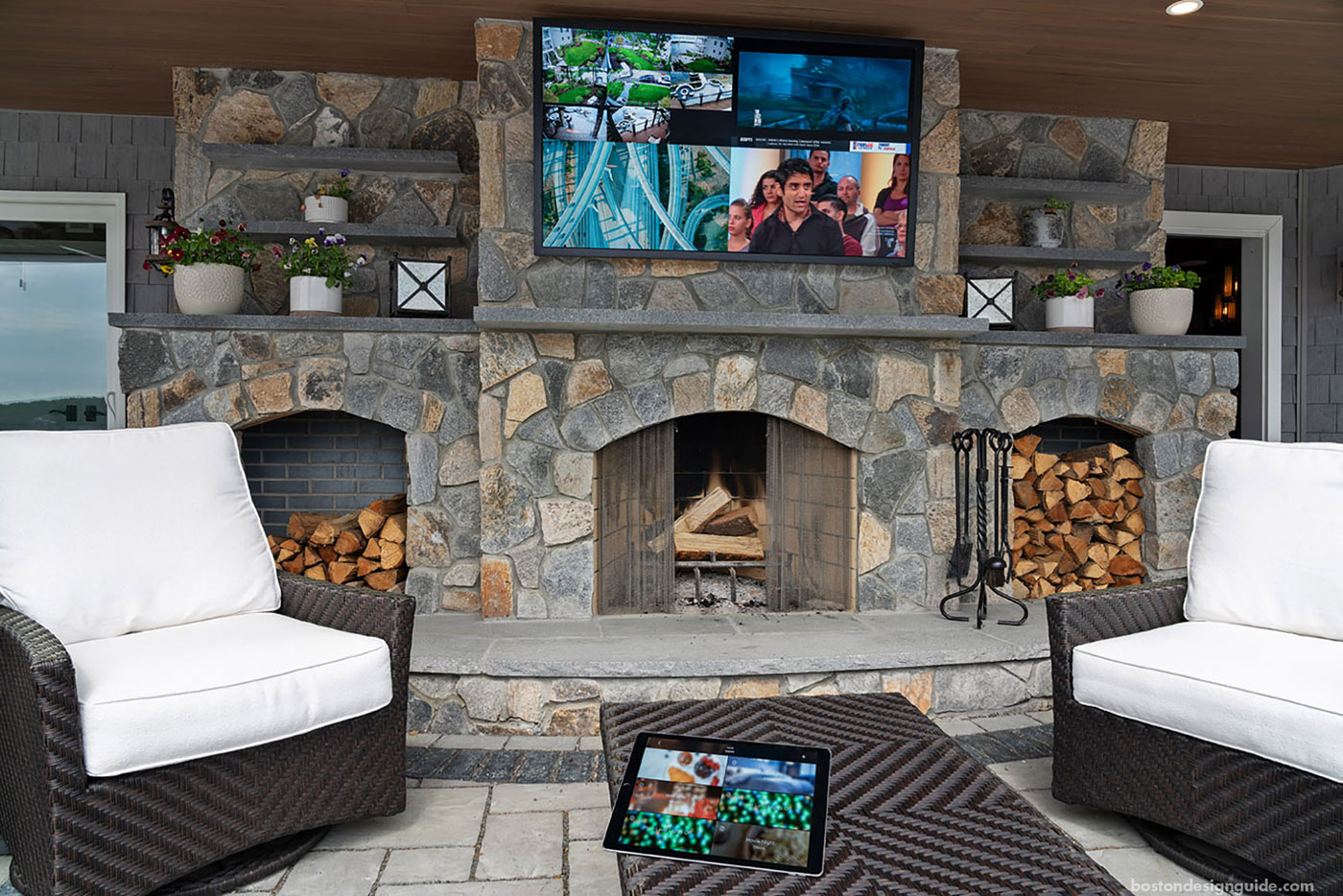 Outdoor TV by SEURA Outdoor TV installed with Tiling | Outdoor landscape lighting and speakers by Coastal Source
Expand your home integration system to your favorite outdoor living space with the help of Systems Design & Integration. Install killer outdoor speakers and an easy to maintain weatherproof TV with Tiling to enjoy the perk of watching multiple sports games at once. Don't forget to install outdoor landscape lighting that will automatically adjust at sunset to help complete your own picture-perfect paradise.
Top photo:
Systems Design & Integration pre-wired and installed for a Dolby Atmos Surround Sound System and Whole House Audio. They installed a custom Leon grill to match the TV, so that the TV can blend into the design of the room and installed color changing LED lighting.
Photograph by Dan Cutrona